By Dan Rubinstein
Photos by Chris Roussakis
When Daryl Rock was growing up in Dartmouth, N.S., he played hooky from high school one day — the only time he ever skipped school — and visited a Canadian Armed Forces recruitment centre across the harbour in Halifax.
"I'd like to join the navy," he announced, "and want to become an admiral."
Enrol in military college, the recruiter recommended, and study engineering — it would impress the brass.
Rock, who was looking to escape his impoverished upbringing, did just that, moving to Saint-Jean-sur-Richelieu, Que., to attend Canada's French-language Royal Military College.
After his second year, however, back in Dartmouth for the summer, Rock accepted a ride home from a party with a friend who had been drinking. The crash threw Rock from the car and left him a quadriplegic with a C-5/C-6 spinal cord injury.
"I woke up at the hospital three days later and the doctor said I wouldn't be able to walk again," he recalls. "My first reaction wasn't: 'Damn, I can't walk.' It was: 'Damn, my career is over.'"
In fact, it wasn't finished — it just changed direction.
Rock moved to Ottawa for rehabilitation therapy, enrolled at Carleton University — already a leader by the early 1980s in providing accessibility to students with disabilities — and earned a bachelor's degree in Political Science in 1986, followed by a master's in Public Administration two years later.
Now, after a fulfilling career as a public servant, working to create positive change in areas such as social development, disability rights and knowledge mobilization, Rock is continuing to give back through non-profit leadership and philanthropy.
Which is why Daryl and his wife, Melanie, who runs the charitable foundation the couple created, have established four new scholarships to support full-time Carleton students with physical disabilities. The scholarships are for students who are registered with the university's Paul Menton Centre for Students with Disabilities and are studying engineering, science, accounting or any program at the Arthur Kroeger College of Public Affairs.
"Without the education I received, I wouldn't have had the career or impact on society that I've had," says Rock, noting that people with disabilities face significant barriers to employment, even though studies show that they perform better on the job, have lower rates of absenteeism and stay in positions longer than the national average.
"Despite the gains we've made, around 80 per cent of the workforce remains closed to people with disabilities, and that figure is higher for people without post-secondary education," he says. "For me, education was a cornerstone. I've seen the value of education firsthand."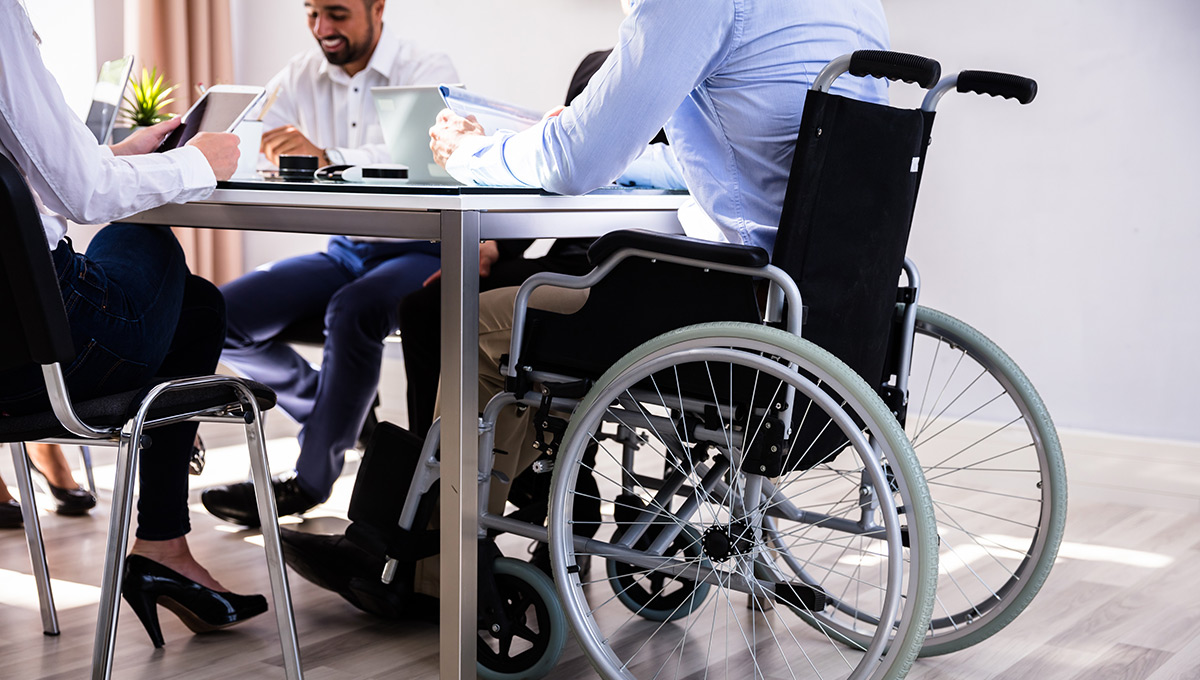 Supporting Students in High-Demand Fields
Melanie and Daryl Rock decided to focus their scholarships on science, technology, engineering and math (STEM) fields, as well as public affairs, because they believe there will be high demand in Canada for workers in these professions.
But when employers look for talent, he says, they often don't look at the pool of qualified people with disabilities.
"Our society still considers people with disabilities to be liabilities, not assets," says Rock. "Organizations and companies try to minimize liability. But you treat assets differently. You nurture them. You want them to blossom and reach their fullest potential.
"For people with physical disabilities," he continues, "your brain and your ability to interact with people are among your top assets. But your drive might be your greatest asset."
As a new quadriplegic in 1983, Rock dove back into university studies full-time without the supports, technology or awareness that exist today.
"When I got out of rehab," he says, "my focus became building a new life."
Even though Carleton had a unique 24/7 attendant care program for students living in residence, he found an apartment off campus — part of the same need for independence that compelled him to move to Ottawa after the car accident and, within a couple years, get a wheelchair-adapted van so he wouldn't have to rely on public transportation to get to and from class.
At the time, Rock says the rehabilitation system's expectations for people like him were minimal: "realize your potential." He was encouraged to consider what he calls stereotypical desk jobs such as computer programming.
But he was loving his courses on politics and social engagement. It was an exciting era — the Quebec referendum was only a few years past, the Meech Lake accord was in progress — and a career in the public service beckoned.
While still in university, Rock recognized that if he wanted to change the way society treated people with disabilities, he would have to become an advocate himself, so he volunteered with a group in Ottawa that was working to improve community-based housing and transportation for people with disabilities.
"If we want society to change, we have to take an active role in making it happen," he says.
"Too often it is easier to sit on the sidelines and complain about injustice or inequality than it is to get out there and try to change things."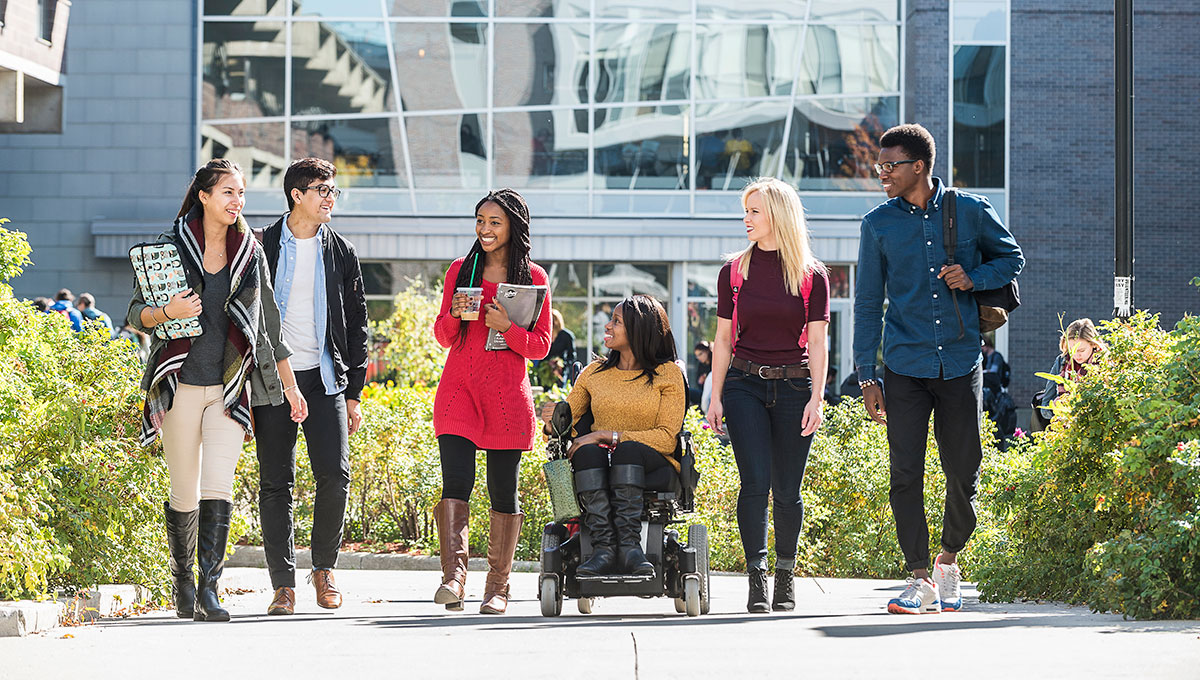 Helping Canada Make Good on its Commitments
The disability rights movement was gaining steam in the 1980s, and though Rock didn't want to be pigeonholed, he was lured by the opportunity to become an agent of change. After graduating with a master's degree, he got a job doing community development work for the federal Secretary of State, travelling across Canada and helping Ottawa make good on its commitment to improve conditions with people with disabilities.
He went on to design and lead programs at Human Resources Development Canada and the Social Sciences and Humanities Research Council, and didn't slow down upon retiring in 2008, shifting to the voluntary and not-for-profit sectors.
Over the last dozen years, Rock has worked with and sat on the boards of an array of organizations, including the National Capital Commission's accessibility advisory committee, the Ontario Neurotrauma Foundation, the Rick Hansen Institute, the Canadian Paraplegic Association and Freedom At Depth Canada — an organization, which he helped launch, that teaches people with disabilities how to scuba dive.
As a diver and avid traveller, Rock has visited dozens of countries throughout Asia, Europe, the South Pacific and the Caribbean. "I scuba dive because I love being underwater," he says, "not because of the freedom it gives me, but because I love to look at fish.
"I travel because I want to learn as much as possible," he adds.
"When you go somewhere new, you learn about and engage with its people, its history, its food, its language, its culture. Lifelong learning is a passion of mine.
"Melanie and I believe in the power of education, and believe it's a way to help people with disabilities who are under-represented in the workforce. The best way to address that is through quality education."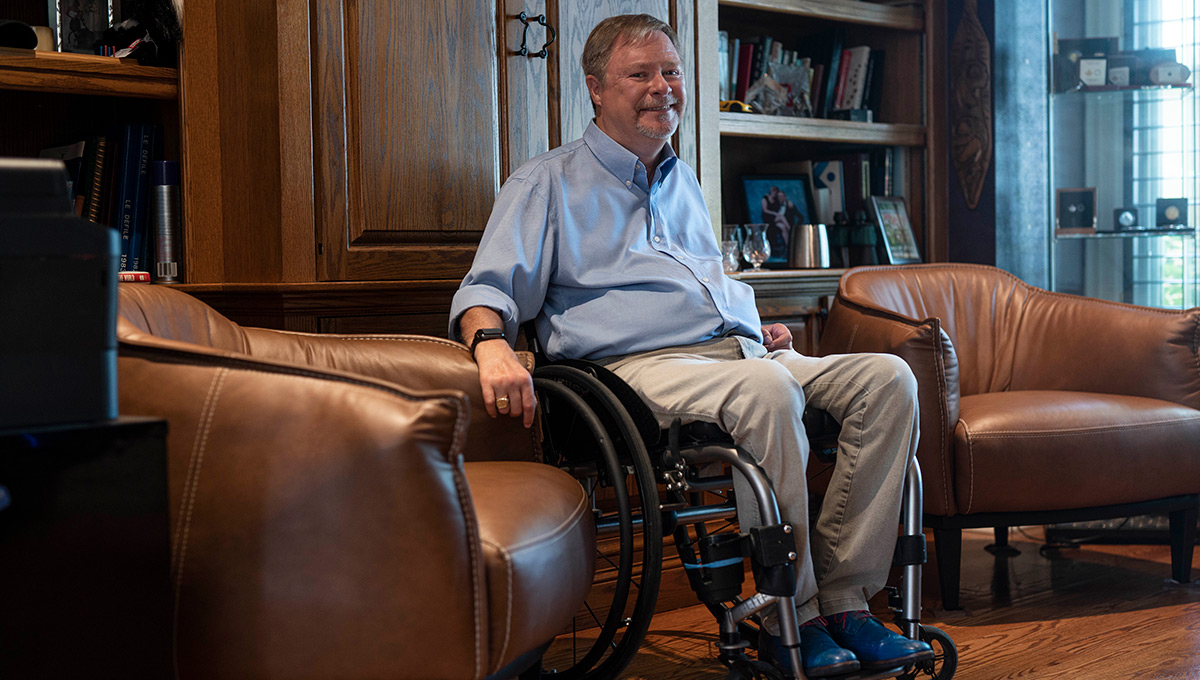 Changing Perceptions Through Leadership
The Rocks' new scholarships will provide $5,000 a year for four years to the four recipients. They wanted to provide opportunities for people with physical disabilities to develop high-demand skills that will help them throughout their lives.
"That's our immediate objective," he says, "and it's definitely concrete.
"By developing critical skills in a group of young, passionate individuals with disabilities, we hope to provide them with the skills and experience necessary to succeed in all aspects of life," he says. "It is also our hope that as they go through life they will take on leadership roles in various areas to help remove public perceptions about the skills and abilities of people with disabilities."
They also want to help develop an awareness within the general public that people with disabilities can and do want to work full time in professional capacities, and that people with disabilities — just like everybody else — can be valuable contributors in any workplace.
"It doesn't matter whether you're male or female, able-bodied or disabled, or where you come from, we are all on the same big rock travelling through space in the same direction — together," says Rock.
"I am passionate about making the world a better place for everyone. There's an expression I learned long ago that has shaped how I view my life: 'Standing on the shoulders of giants.' I have achieved what I have, not on my own, but thanks to the support and efforts of many people from many different backgrounds, including my wife, my family, my friends, mentors and colleagues.
"Carleton has always been there for me, and now I would like to give back so that others can benefit as I have."