"Automation is all about innovation," says Jyot Singh.
Last July, Singh was working for Indian IT giant HCL Technologies, automating processes for large companies like FedEx and PepsiCo.
What a difference a year makes.
Singh spent this summer connecting with international investors. He's one of five master's students in Carleton's Technology Innovation Management (TIM) program who travelled to China to pitch investors on their startups through the 2019 Young Leaders to China initiative.
"I was doing all of this work for my company's clients," says Singh, whose firm AutoWit provides customized automation services to companies of all sizes.
"That's how I got to know the power of automation: how to automate, what to automate and what not to automate.  I learned what types of roadblocks and pain points customers are facing, and I saw the opportunity."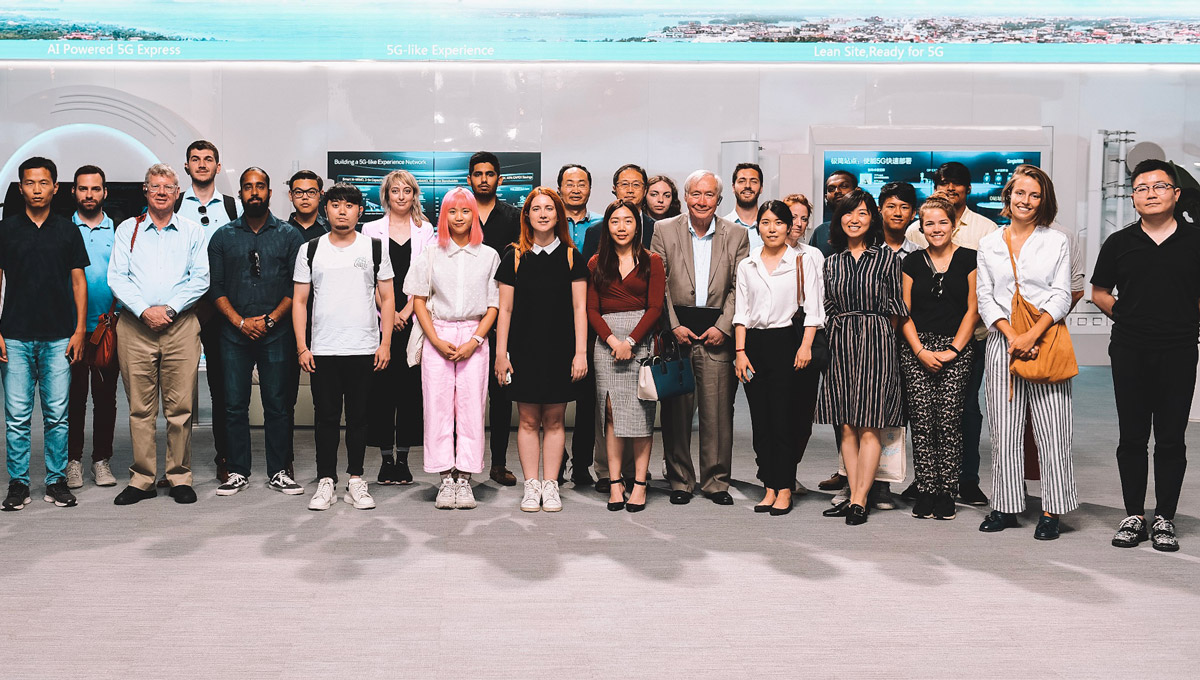 Zeroing in on Small and Medium Enterprises
But that opportunity wasn't to compete with HCL for multinational clients. Instead, he zeroed in on smaller businesses.
"Everyone was providing services to big enterprises," says Singh.
"We realized that the small and medium enterprises are the ones who need them the most. Why? Because they want to scale and grow. Automating processes is one of the best methods to scale up and feed your productivity. So we said: 'Let's start our own. Let's design our own solutions, custom-tailored solutions that will mainly target SMEs, because they can be cheap, reliable, and efficient.'"
Barely back in Canada a week, Singh was already discussing opportunities to grow his business with an investor he met on the trip to China.
"We have a very good idea of what we need to do to help student-led companies in China," says Tony Bailetti, director of the TIM program, a collaborative effort between the Sprott School of Business and the Faculty of Engineering and Design
"We have developed a relationship with University of International Business and Economics (UIBE), one of the best business schools in China. UIBE hosted us in Shenzhen and Beijing. The priority of the Young Leaders to China program is to help companies grow. China represents about one-fifth of humankind, and India represents another fifth.  We have strong links to both, and we're developing links in Nigeria as well. Hopefully, we'll expand into South America. We are a global ecosystem that supports companies going abroad."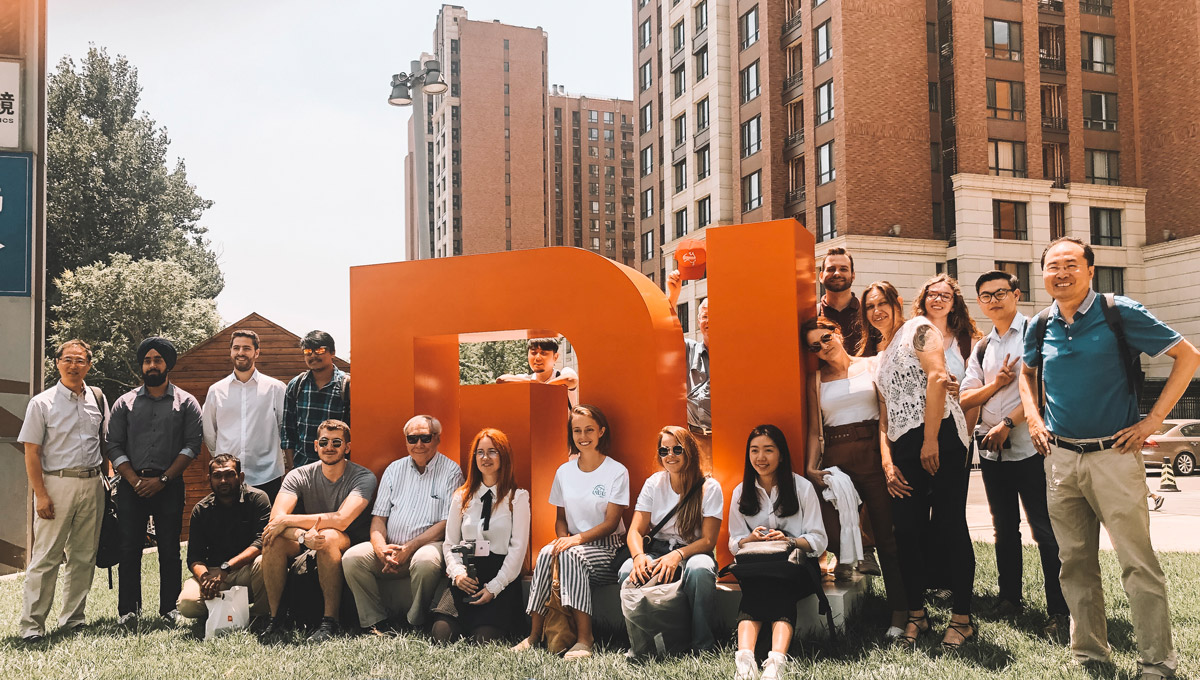 Young Leaders to China: Overcoming Challenges and Forming Partnerships
Singh was one of five TIM students chosen to make their pitches during the two-week program. Before setting off, they worked with five Chinese-speaking MBA students from Sprott to refine their pitches for a Chinese audience. While there, they pitched their companies to investors, students and faculty at UIBE. They also visited several well-known companies, including Business-intelligence of Oriental Nations Corporation, King Camp, Lenovo, Qihoo 360, XAG, Xiao MI, and a U.S.-based accelerator named Plug and Play, among others.
The other TIM students who participated:
Dennie James's CatchGigs offers customized marketing strategies to companies seeking to expand internationally.
Vamsi Sanem's pitched Gotrade, a fintech API that reconciles trades.
Surya Koritala's SubscribeIT is a technology subscription service that rents drones, cameras, gaming consoles and more
Ozge Tuzumet Yucel's Park and Part connects drivers with available parking spaces.
"My most important takeaway is that Chinese companies can cost-effectively develop technology and produce high-quality products," says Tuzumet Yucel, who describes Park and Part as an Airbnb for parking spots. The company attracted the most dollars from UIBE students acting as investors.
"Instead of competing against Chinese companies in technology development, I plan to establish partnerships," Tuzumet Yucel says. "Young Leaders to China strengthened my knowledge of the Chinese market and gave me insights about emerging areas of innovation.
"Entering the Chinese market is not something that you can achieve overnight. You have to be dedicated enough to tackle many challenges, including cultural and language barriers, intense internal competition, government support and building trust."
Friday, August 2, 2019 in Student Experience, Technology Innovation Management
Share: Twitter, Facebook