Carleton University's Peter X. Liu is starting the new year off on a high note with his elevation to IEEE Fellow starting Jan. 1, 2019.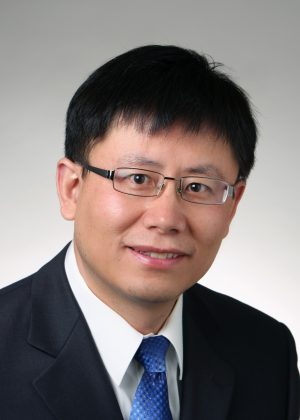 Liu, a professor in the Department of Systems and Computer Engineering, was given the prestigious elevation for his contributions to system identification and networked teleoperation.
IEEE Fellow is a distinction reserved for select members who display "an extraordinary record of accomplishments in any of the IEEE fields of interest." The number selected in any one year cannot exceed one-tenth of one per cent of the total voting membership. It is the highest grade of membership and is recognized by the technical community as an important career achievement.
Liu was conferred specifically by IEEE's Systems, Man and Cybernetics Society.
"It is always a pleasant experience when your research work is recognized by your international colleagues and professional society,'' said Liu.
Liu's focus in recent years has been on networked teleoperation and figuring out "how to extend human haptic capability (feel, touch and manipulation) over distance through a network.
"What I have been working on is to solve the fundamental control and transparency problems due to the challenges associated with unreliable network connection and transmission time delay," explained Liu. "The objective of my work is to enable the user to feel, touch and manipulate a remote object through communication networks just like he or she feels, touches and manipulates it directly."
Monday, December 17, 2018 in Faculty of Engineering and Design, Research
Share: Twitter, Facebook