Carleton University's Shopify interns were front-and-centre in a private visit with His Royal Highness Prince Charles of Wales at the local tech giant on Canada Day.
The Prince of Wales and the Duchess of Cornwall were capping off a three-day visit to Canada which began in Iqaluit, Nunavut.
Their stay in Ottawa, which coincides with Canada's 150th year and Carleton's 75th, began with a visit to the Canadian Museum of History where they helped open the Canadian History Hall. The Prince of Wales then opened the newly renovated National Arts Centre before proceeding to tour Shopify.
Since 2016, Shopify has hired Carleton computer science students as part of a partnership agreement. Carleton's current Shopify interns welcomed the royal heir alongside the company's executives.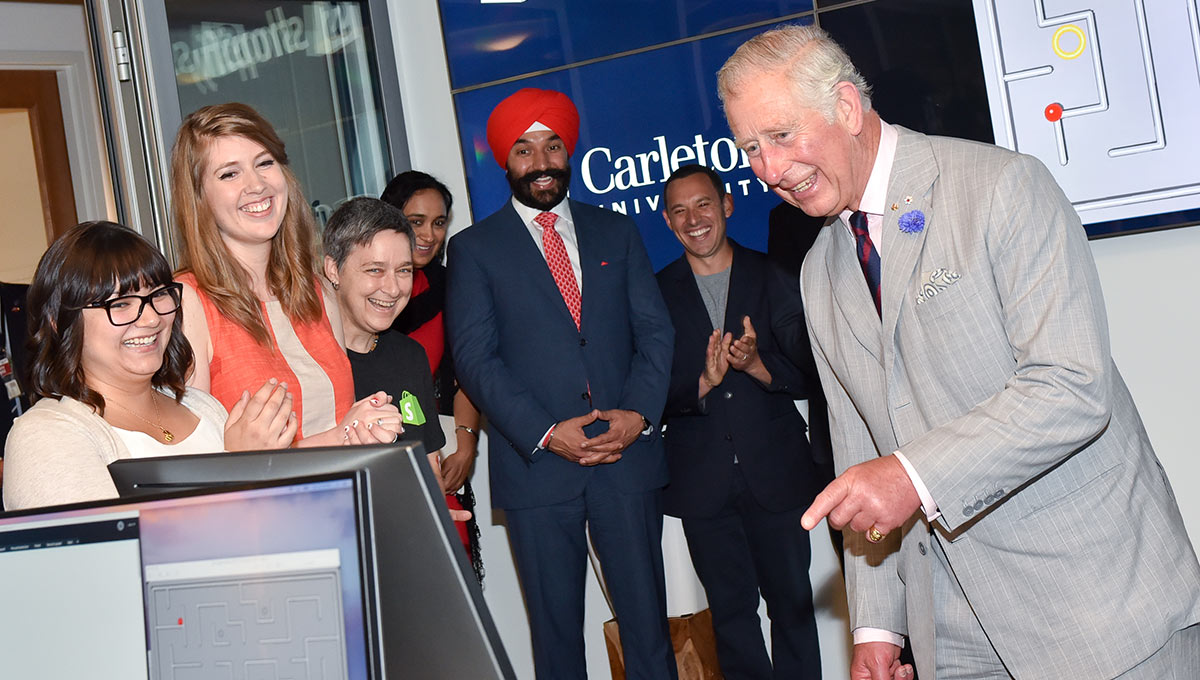 Shopify Interns
Demonstrate Their Skills
Highlighting their growing knowledge and skill, one Carleton intern gave Prince Charles a demonstration of a student-built maze video game.
Two other Shopify interns were able to spend time answering questions from the prince.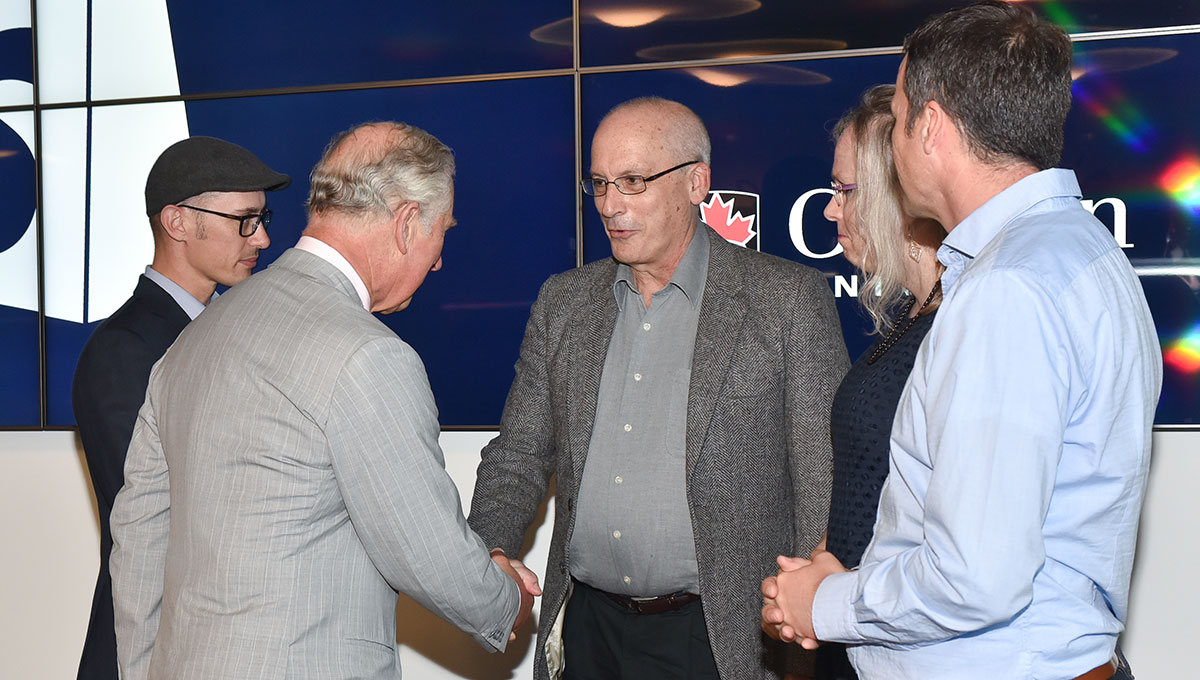 "They all did an excellent job," said Doug Howe, director of the School of Computer Science.
"They were cheerful, enthusiastic, unintimidated and articulate."
Howe scored a few moments of Prince Charles' time, shaking his hand and fielding a question.
"He was great," admired Howe. "The students were the focus."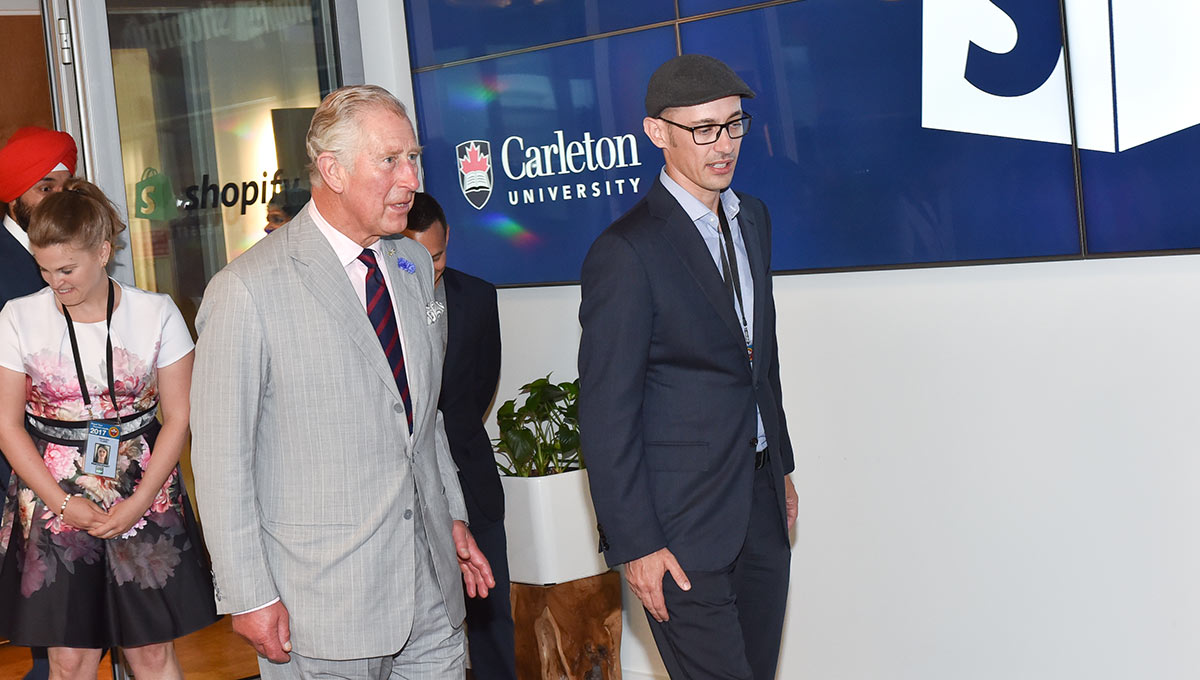 Royal Visit Just One of Many Incredible Student Experiences
In January 2016, Carleton University and Shopify began a multi-year internship program that offers Carleton students in the four-year Bachelor of Computer Science program the opportunity to split their time between campus and Shopify's downtown headquarters. The e-commerce company pays interns a salary and covers tuition as they learn material for some of their core courses and earn credit for practicums. Advanced courses and electives remain on campus.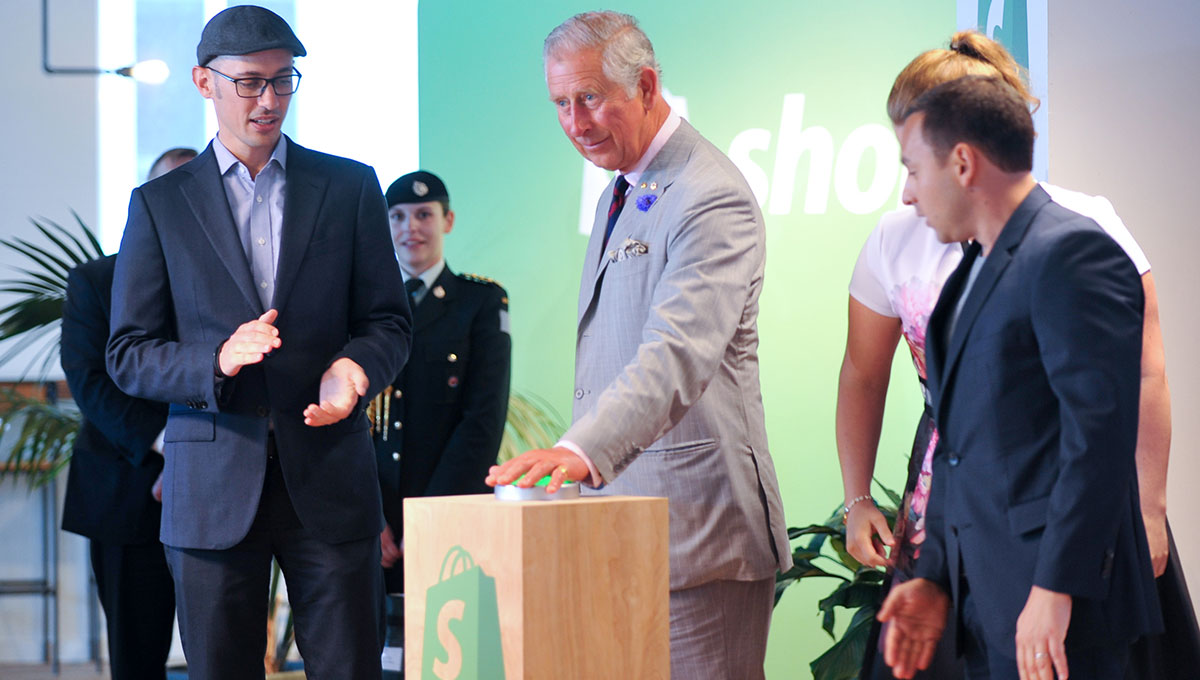 These Shopify interns split their time between the Carleton campus and Shopify's downtown headquarters throughout their four-year program. They learn both in the classroom and by doing hands-on work, with Shopify paying a salary and covering their tuition as well.
Shopify is the world's leading cloud-based, multi-channel commerce platform designed for small- and medium-sized businesses. Merchants can use the software to design, set up and manage their stores across multiple sales channels, including web, mobile, social media, brick-and-mortar locations and pop-up shops.