By Elizabeth Howell
Photos by Luther Caverly
Three Carleton University research projects worth $820,000 have received funds from the Canada Foundation for Innovation (CFI) to push ahead with research on digital media, sensor systems and freshwater resources.
CFI has provided $341,000 – or 40 per cent of the total investment – from the John R. Evans Leaders Fund, which helps institutions to purchase equipment and remain internationally competitive in areas of research and technology development.
Research that Matters
Those funds are being matched by the Ontario Research Fund. The remainder is provided by the university and/or partners.
"Carleton attracts leading researchers who are committed to innovation and collaboration," said Rafik Goubran, vice-president (Research and International).
"These new resources will further enable their important work. We are grateful for the continued support of CFI and their support for research excellence."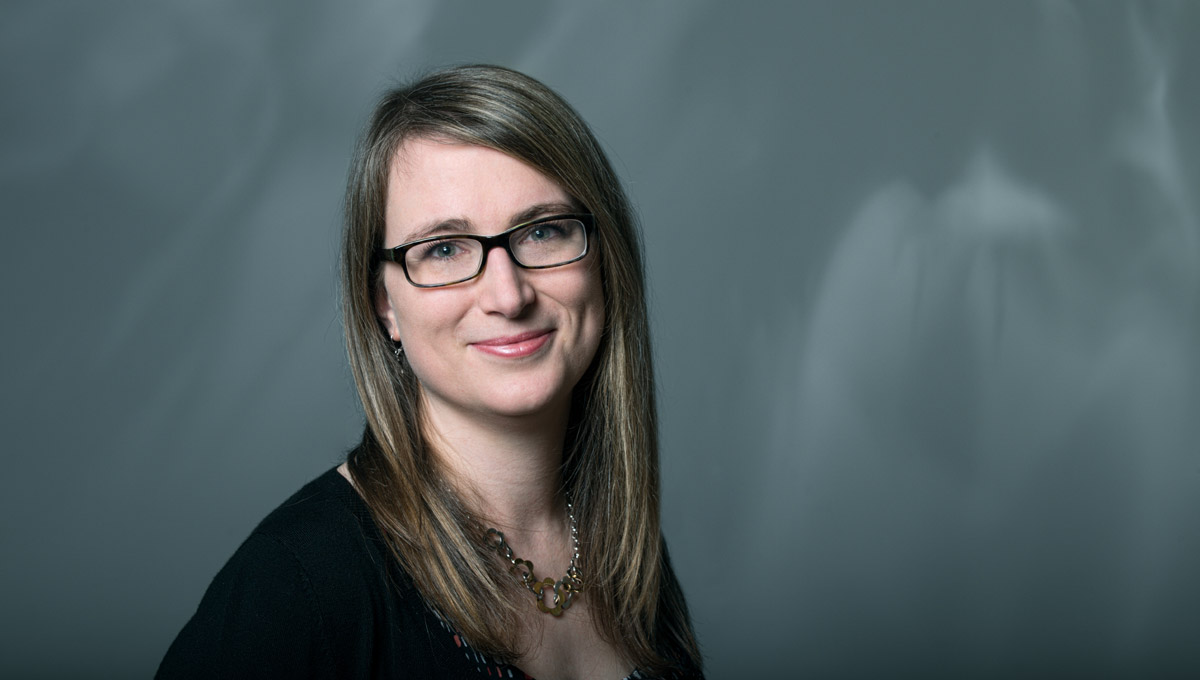 Audrey Girouard
(with co-applicant Rob Teather)
Creative Interactions Lab:
Emerging User Interfaces for Digital Media ($107,000)
Today we touch smartphone screens to get information. But in the future, you might squeeze to answer a call, or turn pages in an e-book by turning a corner of the phone. Girouard would like to improve human-computer interaction by constructing novel, flexible devices.
Her team will create a "multi-modal space" with equipment to build these devices, such as 3D printers and laser cutters. They also plan a large library of device types, such as different controllers, to see what works best with users.
The team will also upgrade the "usability suite" to perform human-computer interaction experiments and record users as they are interacting with devices.
"We want to better analyze the information," she said.
Other research directions include how best to display information. Girouard suggests that a wall-sized device would need to show things differently than a tablet, especially if the information is tailored for several people. The team is also experimenting with different sizes and shapes for devices, such as rectangular devices, or thin wearable bands.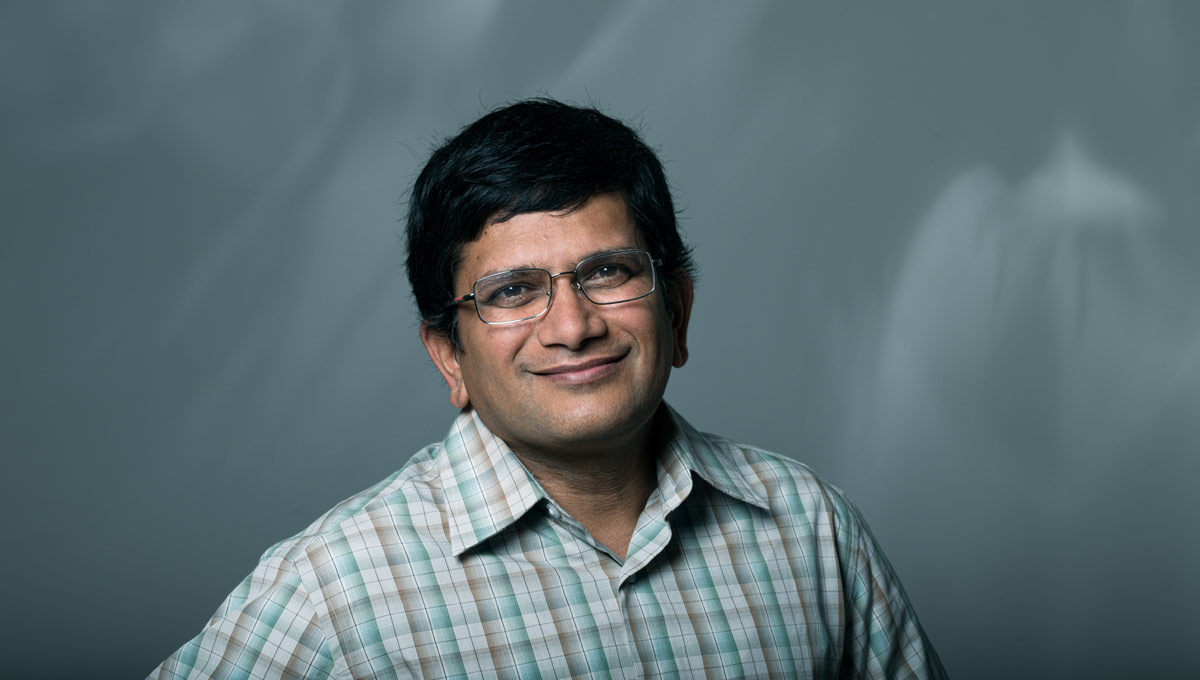 Sreeraman Rajan
Advanced Sensor Signal Processing Laboratory ($150,000)
With Canada's aging population, monitoring the health of seniors is a growing concern. Rajan is using radar to unobtrusively look at breathing, heart rate and other health measures in seniors' homes.
Rajan's research focuses on developing an adaptive signal processing solution by changing the frequencies or modulation of the sensing waveform as needed. He is purchasing desktop equipment that can form an "adaptable" sensing system to test out different configurations and discover which ones are the best for detecting, locating humans and monitoring their vital signs under different sensing conditions.
Eventually, he hopes to miniaturize the technology and mount it on a wall, making sure to respect patient privacy.
"We're trying to sense everything possible to help our Canadian health-care system," he said.
Rajan says the devices could also be used to monitor prisoners, to help firefighters look for people in buildings, or even to distinguish drones from birds in the air. The challenge will be deciding what sensing configuration is best, and increasing the signal strength to make the measurements useful, he said.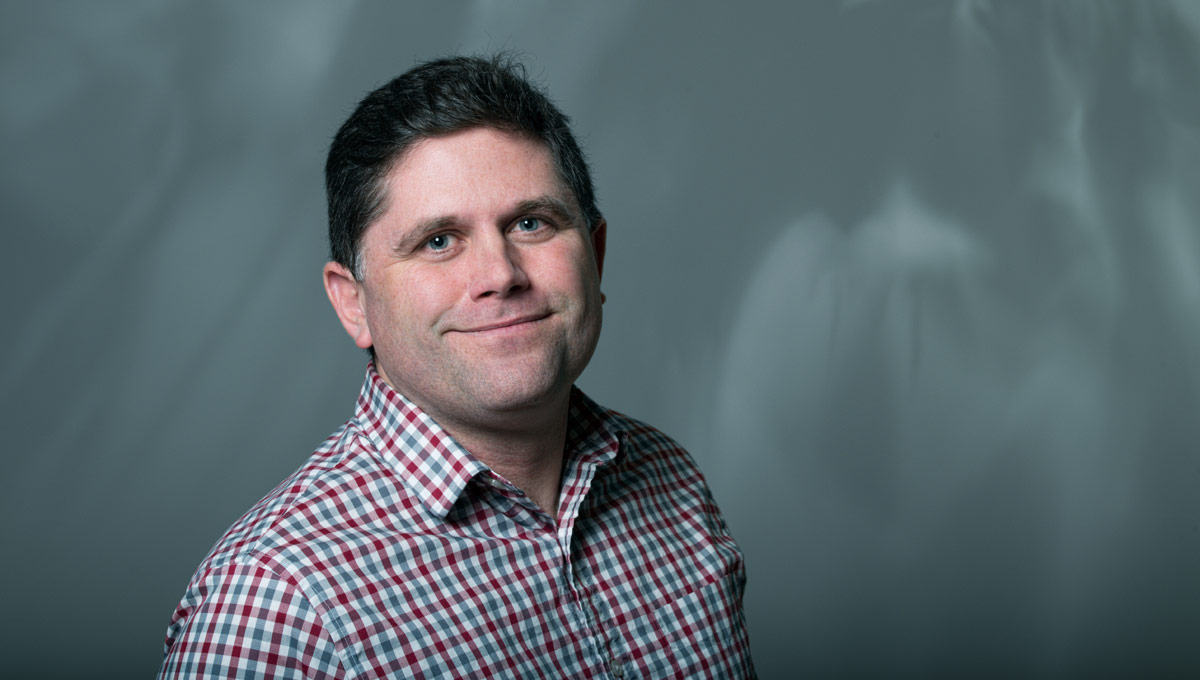 Jesse Vermaire
Aquatic Ecosystems and Environmental Change Laboratory ($84,000)
Vermaire researches how humans change the near-shore environment of lakes and rivers in the Rideau and Mississippi watersheds west of Ottawa, as well as in northeastern Ontario. Climate change and land use (such as mining, agriculture and cottages) can impact the ecosystems. However, what happened, when and why is often poorly understood.
Vermaire will buy instruments to test water quality, using measures such as how much phosphorous is present. If there is too much phosphorous, harmful algae blooms can grow on the surface and choke out aquatic plants below. In Ontario, a major example of this is Cyanobacteria (blue-green algae), which can be toxic to humans and other animals.
He will also purchase microscopic equipment to identify diatoms (algae), particularly those in lake sediments records. This allows him to reconstruct past environments. For example, if there was an increase in pollution in the lake, he would see the disappearance of pollution-sensitive diatoms in the sediment record.
"Climate change and nutrient loading have been happening for decades or longer. You need that long-term record to understand how the lakes have changed," Vermaire said.