Collaboration, preparation, a student-centric focus — and technical support.
When Carleton University made the monumental switch and moved not only classes but nearly all campus operations to virtual mode, staff across the institution had to rapidly figure out how to continue working together and fulfill their core duties.
From student-focused units such as Housing and Residence Life Services to behind-the-scenes groups such as Human Resources, staff report the shift has been smooth thanks to teamwork and planning, with Information Technology Services (ITS) wizzes tirelessly backstopping thousands of managers, employees, faculty and students now relying on a range of online platforms to work from home.
In the following story, we detail how various units have navigated this transformation — and how they hope to use the experience to continue learning from the "new normal" and fine-tune their response in the weeks and months ahead.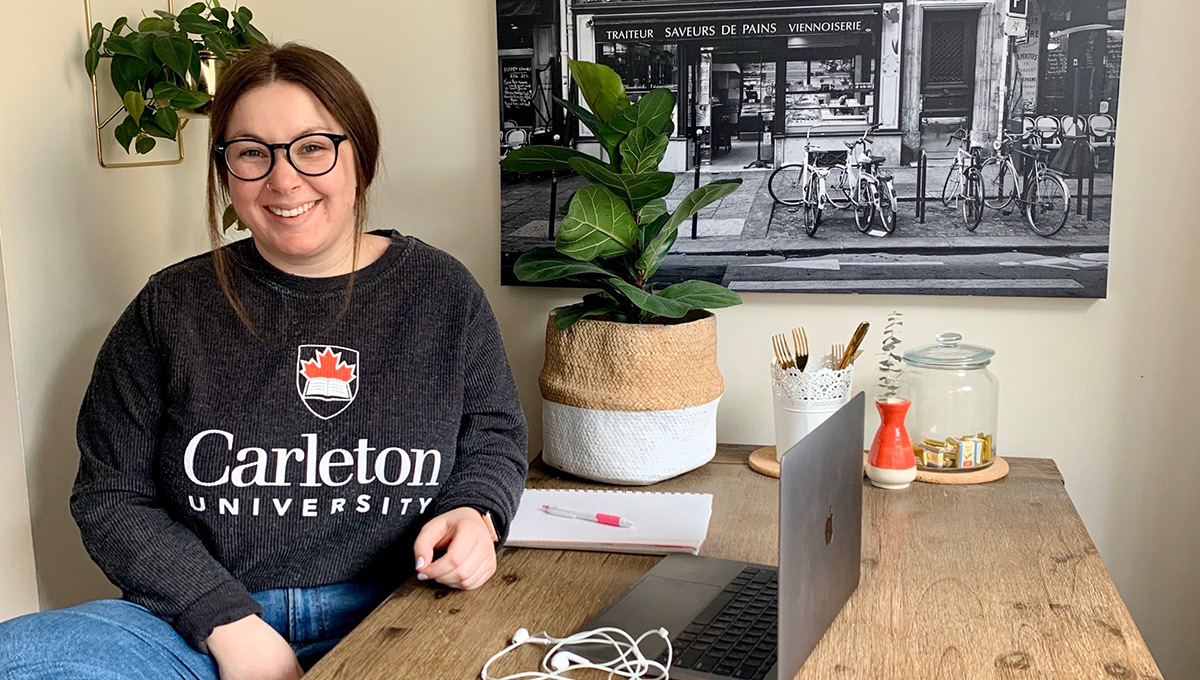 Health and Counselling Services
Although Kristie Tousignant joined Carleton as the director of Health and Counselling Services (HCS) just one year ago, she's the perfect person to lead this vital service during the COVID-19 pandemic.
Tousignant spent the previous 20 years working in hospitals as a registered nurse and has experience managing infection control. She also led emergency preparedness at her most recent post at Pembroke Regional Hospital.
HCS began screening for the coronavirus back in January, asking clients about their travel history and checking physical symptoms in a separate room.
With several weeks to prepare, HCS told clients over the March 13 to 15 weekend that all counselling and medical appointments would be virtual for the foreseeable future. Medical appointments start with a phone or video consultation with a physician; if a doctor still needs to see to see a patient in person, which happens once or twice each day, they wear full personal protective equipment and follow strict safety protocols, including no visits from patients exhibiting COVID-19 symptoms.
"The upfront work was heavy, but the transition was smooth," says Tousignant, a member of Carleton's critical operations committee, who is still in the office every day with several essential colleagues, all of whom maintain proper social distancing.
"We're running an almost 100 per cent virtual clinic.
"It's vital that we have mental health counsellors available, especially at this time, and I expect to see increased need as the months go on. It's really important that people can still access our services."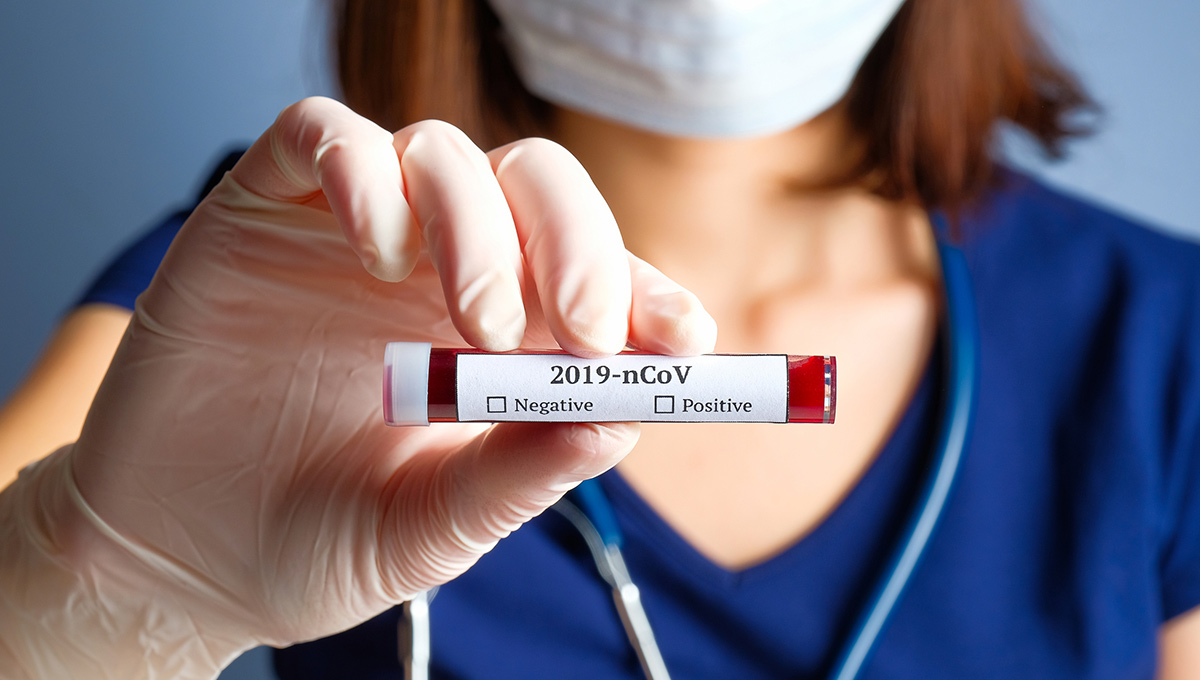 Scheduling and Examination Services
Starting right after Easter, Carleton students will be writing around 81,000 individual exams within 13 days. Normally, almost all of them would be paper-based and in person. Not this spring.
"This is huge," says Jamie Carmichael, associate registrar of scheduling and systems, who formed a joint exam team with colleagues from Scheduling and Examination Services (SES), the Educational Development Centre (EDC) and the Paul Menton Centre for Students with Disabilities (PMC) to triage issues.
"We formed a united front, developed workflows and processes collectively as a group and we're supporting faculty on how to make the transition to an exam world that is still personal though not face to face," says Carmichael, explaining that EDC staff are experts at using the online platform cuLearn, while PMC staff contribute knowledge and skill in accommodating students with disabilities.
SES staff thrive on keeping large exam setups running smoothly while ensuring that individual — and often unexpected — needs are also met, so they are well suited to helping professors and students meet their academic goals in times like these. "Students have to write exams and we want them to be successful," says Carmichael, "so we need to get this right."
The joint exam team created a 15-page guide for faculty and provided options, including an offer to build online exams for them or allowing tech-savvy professors to assemble their own exams and get help uploading the material, re-engineering the traditional exams workflow in a matter of days.
"End of term and exams are stressful for students during the best of times" says Carmichael, "and we are here to help."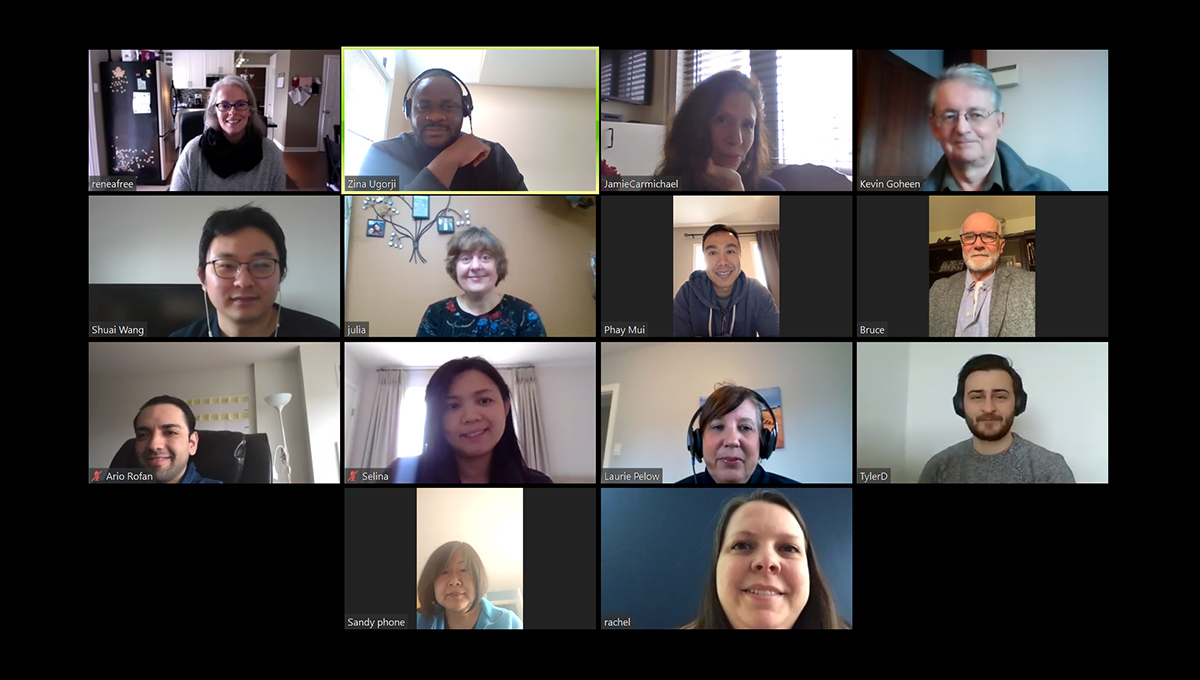 Housing and Residence Life Services
In mid-March, when the message went out that students who were living in residence could leave ahead of schedule and receive a pro-rated refund, university staff responsible for their health and safety knew that some students would not be able to go home.
There are still more than 600 students living in residence on campus, including international students, domestic students who don't have anywhere else to go and a handful of students who are self-isolating because they had been travelling or came into contact with people who may have had COVID-19.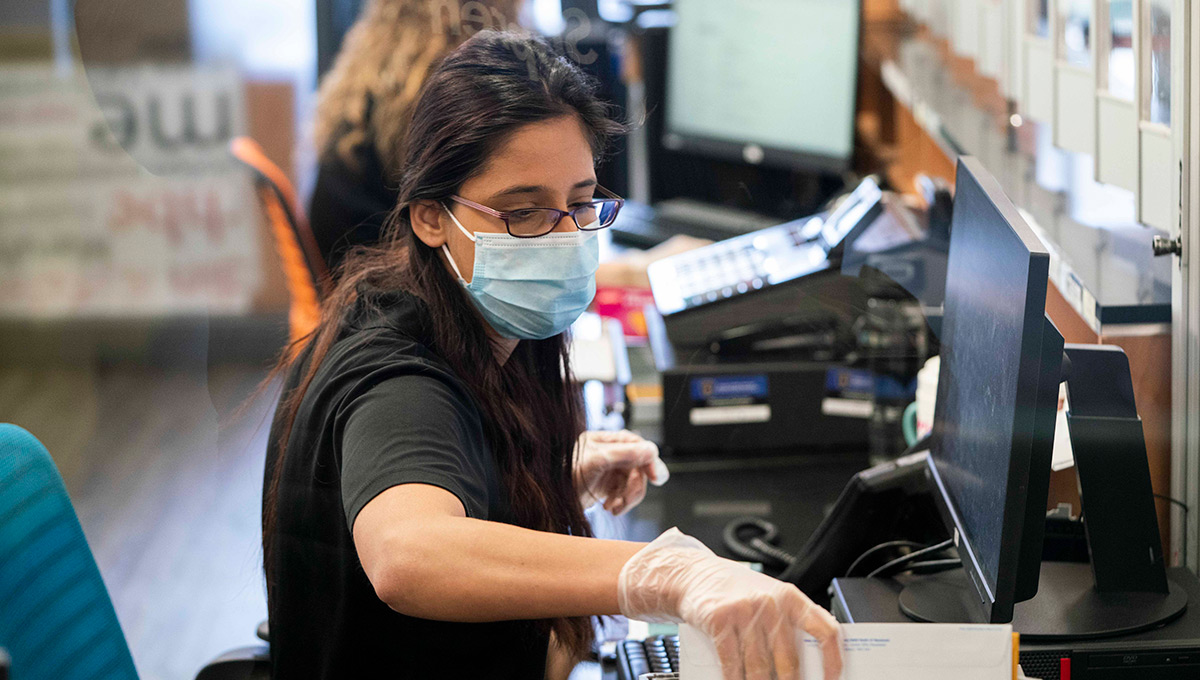 That means staff are preparing and delivering meals to the students in isolation three times a day and feeding the rest of the students in a revamped take-out-only cafeteria with no buffet, as well as providing a constellation of other supports, such as mental health counselling, mail delivery and, with lounges and all common areas closed, digital entertainment like virtual museum tours and online games.
"We're doing much more than just giving them beds," says Housing and Residence Life Director Laura Storey, who has daily online meetings with her team and constant phone contact with colleagues throughout the university.
"We're trying to keep students engaged. We promised to help and we're here to support them.
"This is more challenging with almost all of us working from remote, but our team is so resilient and we planned for this. We've done tabletop exercises on pandemics and know how to respond if a key colleague is not available. We've called in all the troops and have had incredible support from staff in other departments, including Athletics, Campus Safety Services, Conference Services and Facilities Management and Planning."
Enrolment Management
Six different units report to Enrolment Management's Associate Vice-President Janice O'Farrell: recruitment, admissions, international recruitment and admissions, the awards office, the registrar's office and academic advising. And all six have managed to maintain an approach to their work that's practically business-as-usual, including getting admissions offers to prospective students for the next school year.
"We're used to working together all the way from the recruitment of students to their graduation," says O'Farrell, "and that hasn't changed. Student engagement and success is at the heart of what we do."
All of these units are accustomed to dealing with a steady stream of questions from prospective and current students on subjects that range from course selection and program transfers to visa applications — "things that normally come up at the end of the school year," says O'Farrell.
They typically handle these queries via phone and email, plus online chat sessions and webinars, which hasn't changed, except that staff are now working from their own homes.
"We're using technology to stay connected and respond to students in a timely manner with the information they need," says O'Farrell, praising ITS for enabling staff to use their office phone systems remotely. "It helps that students are adept at doing so many different things online."
Enrolment Management has also accelerated development of a new high-end virtual campus tour, complete with 360-degree photography shot inside buildings, which should be ready for deployment in early May.
According to O'Farrell, there's an unexpected benefit to all of the new collaborations and workflows that this massive shift has necessitated.
"Everybody is a getting a deeper understanding of and appreciation for what happens inside the offices they're not directly involved with," she says.
"They're seeing how they can better support and feed into that work. This is going to be huge for Carleton going forward."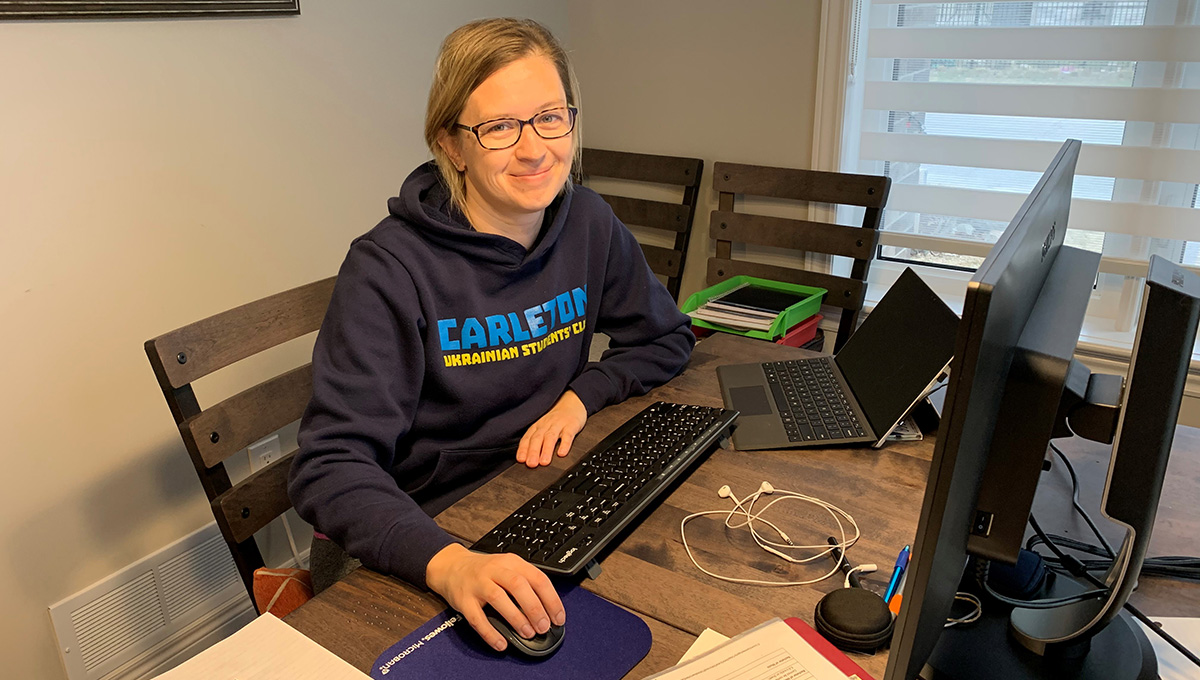 Lab Support
Although we've already detailed how Carleton faculty and staff executed a successful shift to online teaching and learning, there are myriad other examples of people going above and beyond to help students continue their work.
Paleontology master's students Bryan Moore and Taia Wyenberg-Henzler are teaching assistants in a second-year paleontology course in which students study major fossil groups in the lab every week. They pick up specimens of trilobites, bivalves, brachiopods, cephalopods and other species and have to identify specific features, ask detailed questions and derive as much information as they can.
On the Friday before the university shut down all in-person classes and labs, Moore and Wyenberg-Henzler met in a lab in Carleton's Herzberg Building in late afternoon and spent several hours photographing 100 or so specimens from a variety of perspectives, allowing students to finish the term by studying the images from home — and providing source material for the end-of-year lab exam.
"It was just the first thing that popped into my head," Wyenberg-Henzler says about the 11th-hour effort.
"We knew that if students couldn't finish the term and do the exam," adds Moore, "they might not have a solid foundation in paleontology and might not want to continue in this field."
Meanwhile, at the Carleton Immersive Media Studio (CIMS), a research centre affiliated with the Azrieli School of Architecture and Urbanism, 70 part- and full-time students are working with a group of external partners on projects such as the Centre Block rehabilitation on Parliament Hill.
The work is very technical and data-heavy. For the Centre Block project, CIMS is putting together a heritage building information model that includes a 3D digital representation of the building, with physical features linked to a database that shows when that element was last repaired, what its components are, and more. Students needed more than video conferencing capabilities to continue working from home.
CIMS System Ntwork administrator Ben Daneshgar advised which platforms and remote desktop apps would allow students to remotely access their work stations , and Associate Director Lara Chow led the team that made the transition in just two days.
"In our lab, everyone is eager to try new things and take on new challenges," says Chow. "That's something I see in the students all the time. This was dramatic, but in a sense it's also just another challenge.
"We're able to keep on working from remote," she says, "and at the same time we're learning how to work from remote more efficiently and effectively, which is knowledge that can be shared later and help other people at Carleton. It's like one very big research project."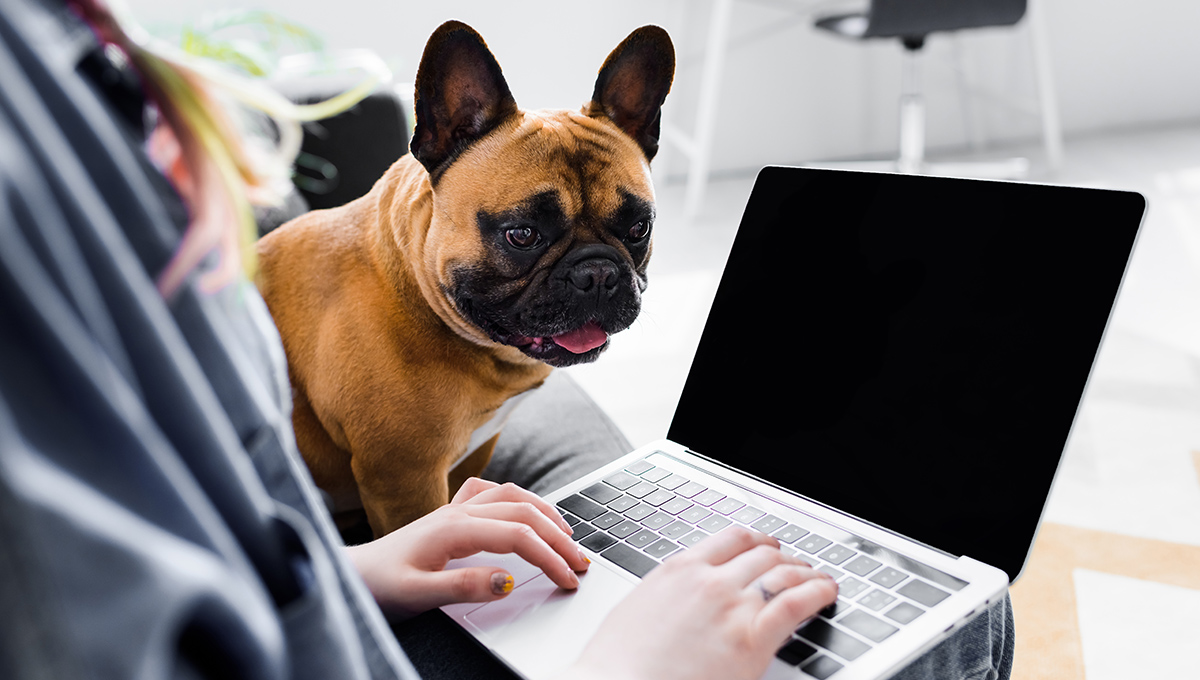 Student Affairs
When it comes to caring for students, needs vary tremendously, from emotional and mental health support to legal advice for international students whose travel plans have changed.
Lisa Ralph, Carleton's associate vice-president (Student Affairs), oversees a wide network of units — including the International Student Services Office, the Centre for Student Academic Support, the Student Experience Office and the Office of Student Affairs. Collaborations are ongoing with many campus partners, primarily including Health and Counselling Services, Residence Life, the Paul Menton Centre, Campus Safety Services as well as the Carleton University Students' Association, Awards and Financial Aid, and Recreation and Athletics — to ensure that students receive the help they need at all times, especially now.
This is done through one-on-one outreach, by delivering programs, and all manner of engagement in between. For example, providing emergency financial support to students for food and housing, helping international students incurring extraordinary costs associated with urgent travel, or recreational activities like online yoga sessions and painting contests.
"We want to make sure that students aren't facing excessive hardships and, in some cases, we can only do this through a constant connection with us," says Ralph.
"It's a very honest dialogue. We want to make sure they can tap into all of the available resources at Carleton, as well as external resources. Students come first, and we're proactively reaching out to students who might be at risk.
"All of our teams have stepped up and gone above and beyond," she says. "They know that extenuating circumstances call for enhanced support."
And throughout the past couple weeks, one message has been front and centre, says Ralph: "We're all in this together to help our students and support each other."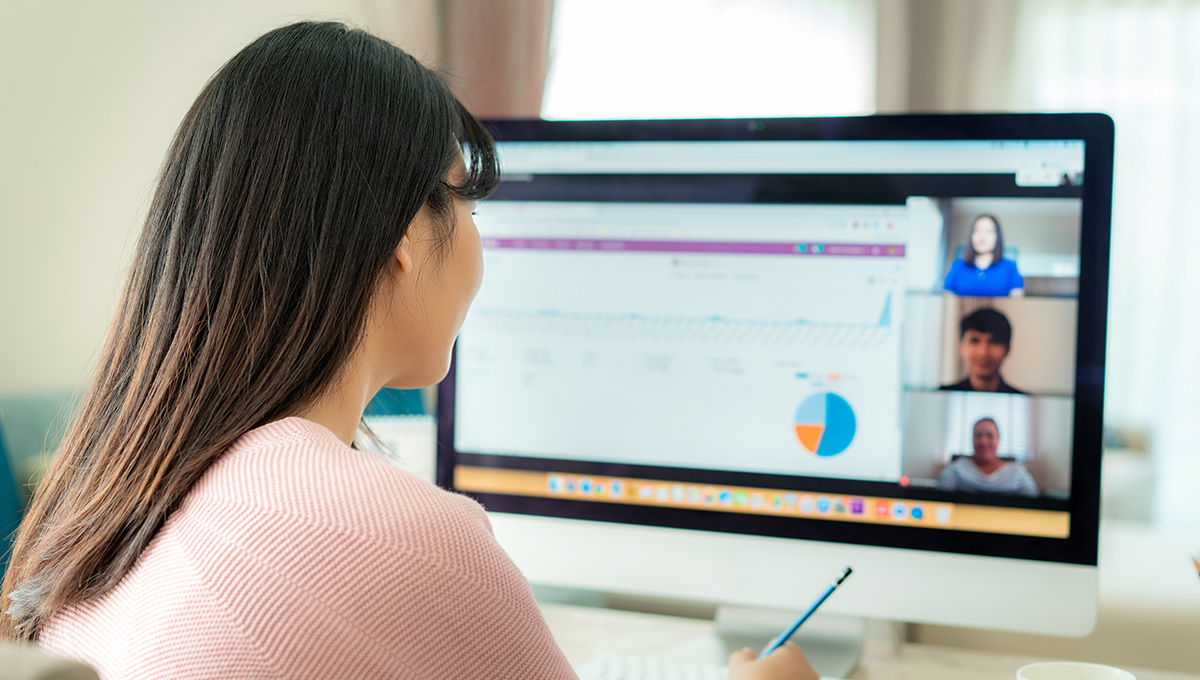 Human Resources
Since the COVID-19 pandemic hit Carleton, staff who typically operate under the radar, such as HR's payroll department, have gone to extraordinary lengths to do their jobs.
"Our transition has been effective thanks to the commitment of staff who have stepped up during a time of crisis," says Cindy Taylor, Carleton's assistant vice-president (Human Resources).
"People are adapting because they want to provide the best service they can."
Every pay cycle, the payroll department receives about 1,000 pieces of paper to process, such as deduction changes, on top of regular cyclical payroll requirements. When the move to working at home was announced, they had less than three business days to completely map out an electronic process and co-ordinate moving from one office to eight different remote work stations.
With new laptops and a one-hour training session under their belts, they went home and got to work, ensuring that Financial Services could get everybody got paid on time.
"There was new equipment, new processes and a solid deadline looming," HR Operations Director Mandy Hair wrote in an email, "but eight super dedicated payroll employees made the process look seamless."
"We always plan for a situation like this, but never expect it to happen," says Taylor. "When it does, we implement our plans and take action. And we know that for anybody to be successful, all of us have to work together. We do this at Carleton all the time. We're good at it. But at times like this, it really shines through."
Tuesday, April 14, 2020 in Community, Health, Leadership
Share: Twitter, Facebook