Weaving their way through the labyrinth of supplement booths and fitness celebrity photo ops at the Toronto Pro Supershow fitness expo, Mallory Rowan and Josh Reyes spotted a curious trend.
One of their favourite brands – Saskatchewan-based tentree clothing – was becoming popular in the fitness community. The social responsibility-driven clothing brand plants 10 trees for each article of clothing it sells – more than 12 million so far. But tentree is a lifestyle brand. It isn't made for the gym.
In this, the pair of competitive powerlifters – Rowan is graduating this spring from the School of Journalism and Communication and Reyes has finished a commerce degree at the Sprott School of Business – spotted an opportunity.
"We could see that there are people who care about the environment and are into fitness," Reyes says, "but we could also see that there isn't any one brand that represents the socially conscious athlete.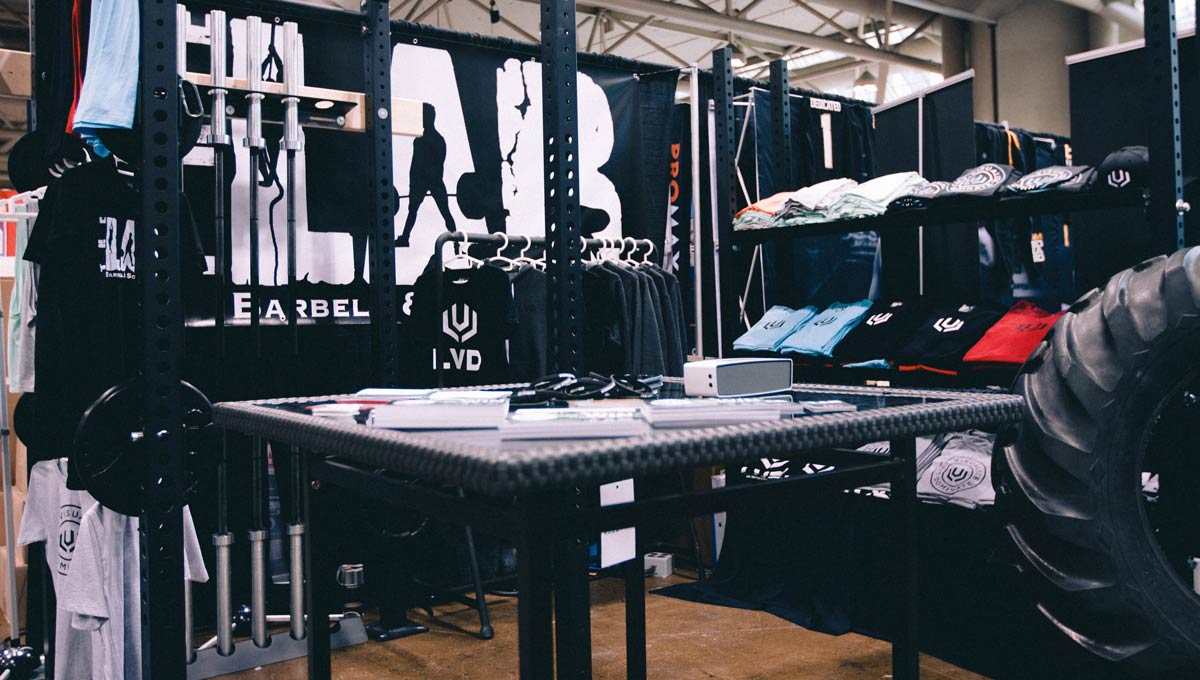 LVD Fitness Is Born
And so a strength-centric, socially conscious fitness brand was born. LVD Fitness: Lift, Visualize, Dominate. Rowan and Reyes decided their chosen niche within the fitness world – powerlifting – was an ideal place to build it.
"The few powerlifting brands that existed were very 'hard core'," Rowan says.
"A lot of them had skulls and just a messy look. It just wasn't the vibe that Josh and I are as people. Most athletes want to have an impact. They want to give back, but they're also busy people. So LVD gives them the option . . . If you're going to buy gym clothes anyway, why not buy some that make a difference?"
Recognizing the importance of water to athletic training, Rowan and Reyes researched water charities that could complement LVD Fitness's brand. WaterAid Canada was the right fit.
There are 663 million people worldwide who lack safe water and 2.4 billion who don't have access to adequate sanitation. WaterAid aims to change that by 2030. It works with local partners in 38 countries to deliver water, sanitation and hygiene education.
For each item of clothing it sells, LVD Fitness donates an amount equivalent to one month of safe drinking water.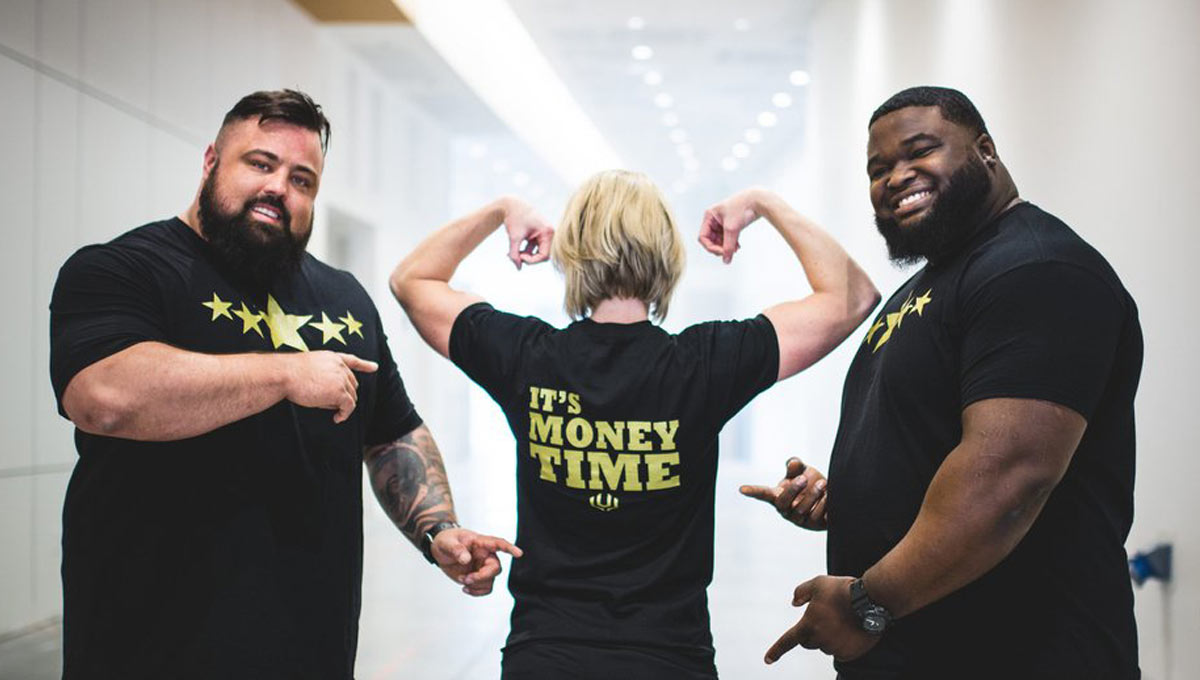 Education Around Hygiene and Sanitation
"As athletes, everyone understands how much you need water," Rowan says, "It's just insane that it isn't something that everyone is fortunate enough to have. We really liked WaterAid's branding and philosophy. They don't just focus on providing water. They focus on education around hygiene and sanitation."
With the vision for their brand developed, the challenge became making it manifest.
From the beginning, LVD Fitness had a significant digital component. Much of LVD's early growth came via Instagram. That application's strong following in the fitness community provided a ready-made audience. Reyes, who has a concentration in information systems, had the expertise to set up an online store.
Offline, there were challenges. The technology focus of Ottawa's business community made it difficult for Rowan and Reyes to find mentors with expertise in distributing and shipping physical products, but when LVD began to show sales they started getting support from startup programs.
"We started by printing 100 shirts," Reyes says, "and told ourselves if we could sell them, we'd keep at it. If we couldn't, we'd scrap the idea and start over."
Those first 100 shirts sold quickly, and the pair signed up for Hatch, the Carleton University Students' Association Entrepreneurship Centre.
"Hatch helped us a lot with things, like incorporating, marketing, accounting," Reyes says, "and there were other entrepreneurs to learn from. It's when we launched our business."
Their Hatch experience helped prepare LVD Fitness' pitch for Lead to Win. Operated by Carleton's Nicol Entrepreneurial Institute, Lead to Win provides $140,000 each year to up to 18 student entrepreneurs, money generated by interest on a $3.5-million endowment fund contributed by Carleton and the Wes and Mary Nicol Foundation.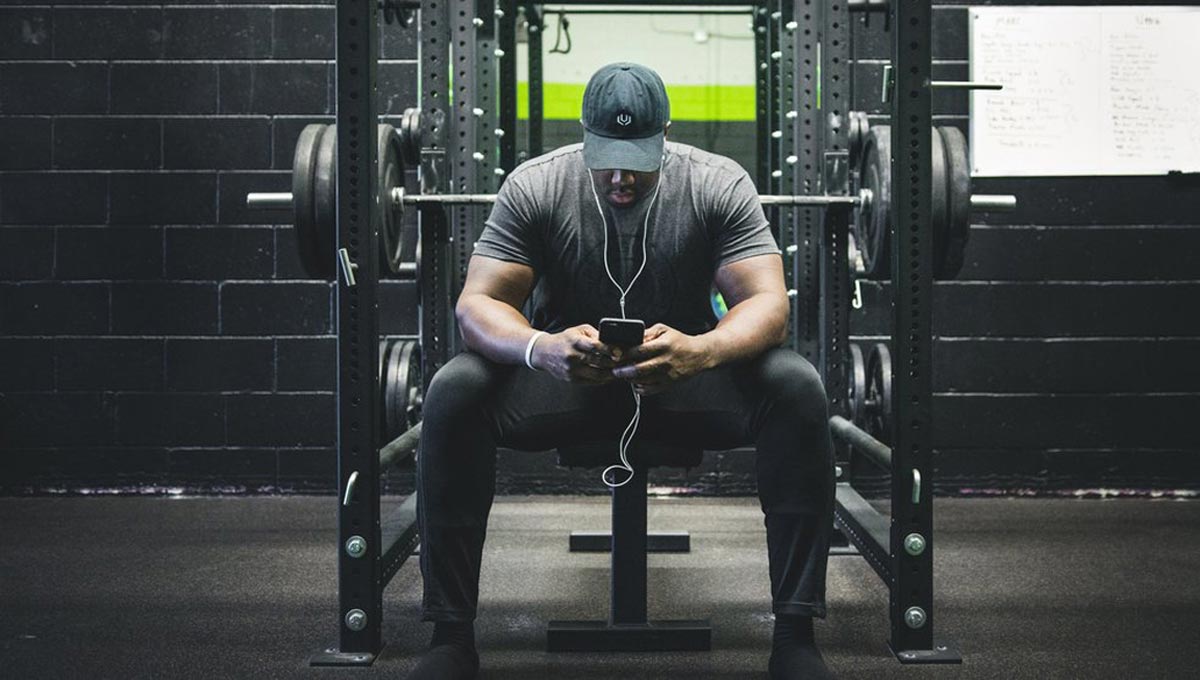 Lead to Win Provides
a Crucial Internship
LVD received an $8,000 internship through the program and they haven't looked back.
"We had five months of sales at that stage, which really helped," Reyes says.
"Since then, we've grown exponentially. Through Lead to Win, we've had access to mentors in sales, and 24/7 access to the accelerator office. It's really helped us forecast our growth."
It also allowed them to create a full collection of products. Prior to receiving funds from Lead to Win and a $5,000 Campus-Linked Accelerators grant from the Ontario government, LVD was releasing clothing designs one at a time. The added funding allowed them to produce an entire collection and devise marketing campaigns that have seen their sales skyrocket.
After sponsoring the USA Powerlifting Raw Nationals in Atlanta in October 2016, LVD watched U.S. sales increase threefold. Now, U.S. sales have surpassed those in Canada.
"We want to see LVD Fitness grow," Rowan says.
"We think corporate responsibility is going to be even more important moving forward, as millennials become older consumers. I like the idea of being at the forefront of that, and helping encourage other companies to do the same. We'd like to grow LVD into a really big fitness brand. Just see it take off."