Carleton University's Idir Zerrouk made history in men's varsity soccer by becoming the youngest player to score a goal at the university sports level and, as it happens, he's the first men's player born in the 21st century.
"It's an incredible feeling – I didn't realize it was such a big deal when I scored the goal," said Zerrouk.
"It wasn't until our next practice that my coach came up to me and gave me the news."
Currently playing for the Ravens, Zerrouk, 16, headed a rebound into the net, setting the new record on Sept. 10, 2017.
"I don't think anyone is going to beat this record or get a goal as young as I did for a while. So it's something I'm really proud of and I really hope to hold on to," said Zerrouk.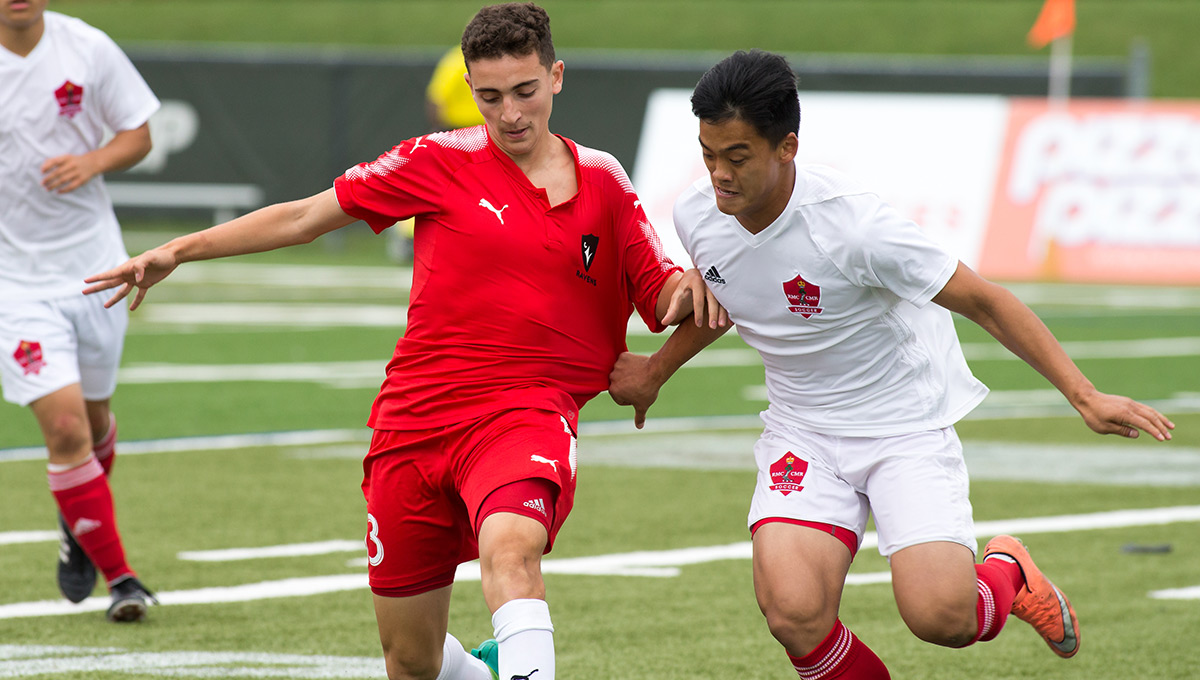 Hard Work and Passion
Hard work and passion drive Zerrouk to succeed. On average, he spends 14 to 16 hours a week playing or practicing the sport, even though he is in the Engineering program. He skipped Grade 1 and fast-tracked high school to complete it in only three years so he could focus on soccer.
"I took summer or online courses and really focused on school to finish a full year ahead," said Zerrouk.
"Soccer is what drives me to work so hard. I really love the game and it's worth it."
Team captain Tristan St. Pierre said he can guarantee that Zerrouk will only become a better player in the next couple of years.
"Apart from him making me feel like a dinosaur, playing with Idir is a blast," said St. Pierre. "For someone so young, he has tremendous maturity and clarity (and) that makes him always willing to listen and learn. I wish I had anywhere near his technical ability on the ball."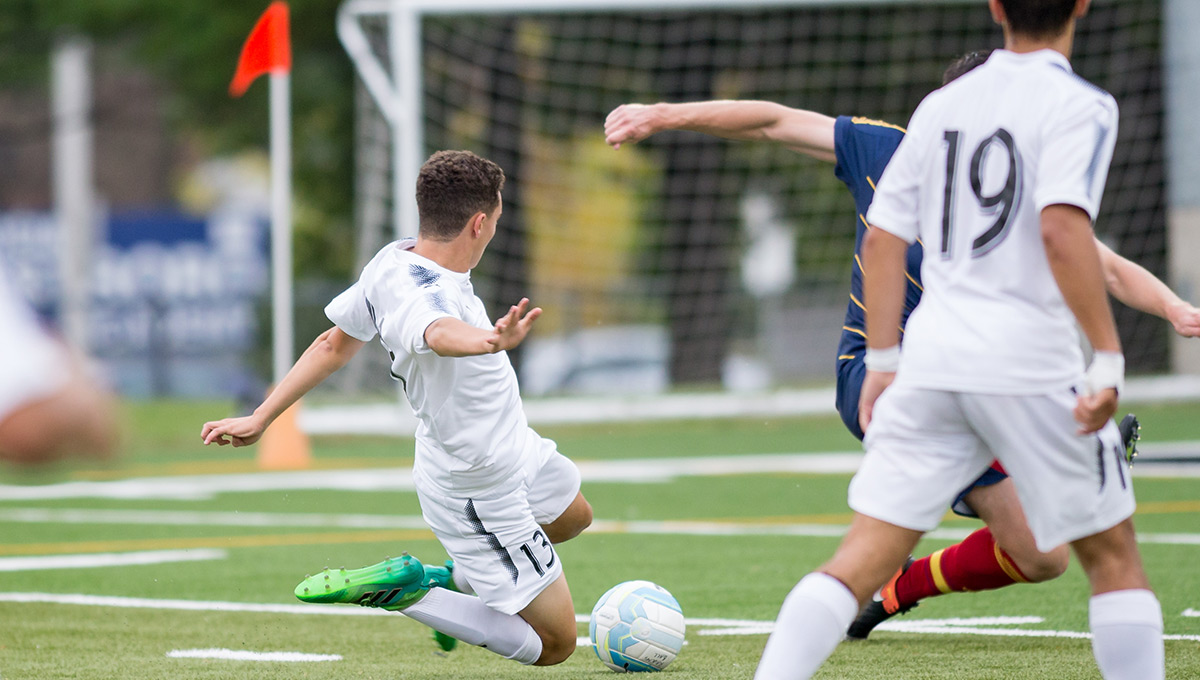 Soccer Ravens Treated Zerrouk Like Family
Head Coach Kwesi Loney described Zerrouk as a very smart and technical player, which fits with the team's style of play. He was concerned at first about Zerrouk's age. Loney wondered if the young teenager was mature enough to play soccer at the university level. But when the team treated Zerrouk like family, Loney's concerns vanished.
"All the guys on the team look at him as their younger brother," said Loney. "It's really great the relationships they've been able to make in their first year as a young team."
Zerrouk has been playing soccer since the age of four. His entire family, especially his father, are obsessed with the game.
"I've loved soccer since I was a kid. It was a lot of fun playing with my dad or cheering for our teams on TV. I guess that's where my passion for the sport comes from," said Zerrouk.
In the future, Zerrouk is hoping to play in a European football league. His dream would be to play for a national team, either Canada or Algeria, where his parents are from.
"I work really hard and I'm improving every day. I really think I can make it. I think this is a realistic goal that I can achieve."