A few weeks ago, after mulling it over for a while, the Institute for Research on Public Policy (IRPP) joined Instagram.
The respected think tank, which produces research that informs debate about policy issues in Canada, knows that millennials constitute a significant part of its audience. It needs to go where they are.
A TikTok account could be next.
It may seem incongruous for a 49-year-old non-profit that shares rigorous peer-reviewed research with government, academia, media and the general public—non-partisan, evidence-based information in an era when this is an increasingly elusive commodity.
It's anything but for Jennifer Ditchburn, a Carleton University graduate and veteran journalist who became the IRPP's president and CEO on June 1.
Ditchburn, who worked as a national political reporter for The Canadian Press and CBC, earned a mid-career master's degree in journalism and spent the past five years as editor-in-chief of the IRPP's influential digital magazine, Policy Options, believes that knowledge must do more than sit on a shelf or bounce around an echo chamber.
For the IRPP to achieve its goal—to be useful to policy-makers who are addressing the most pressing issues in the country—it needs to engage with the real world.
"No government is equipped with 100 per cent of the information it needs," says Ditchburn, who is also an adjunct journalism professor at Carleton and a fellow in the university's Clayton H. Riddell Graduate Program in Political Management.
"We tackle complex policy issues in an accessible way. And as the last 15 months have shown, it's so difficult to predict what will happen that even 'legacy' organizations such as the IRPP, at a time of eroding trust in traditional voices of authority, have to be nimble and agile and ready to face whatever comes at us."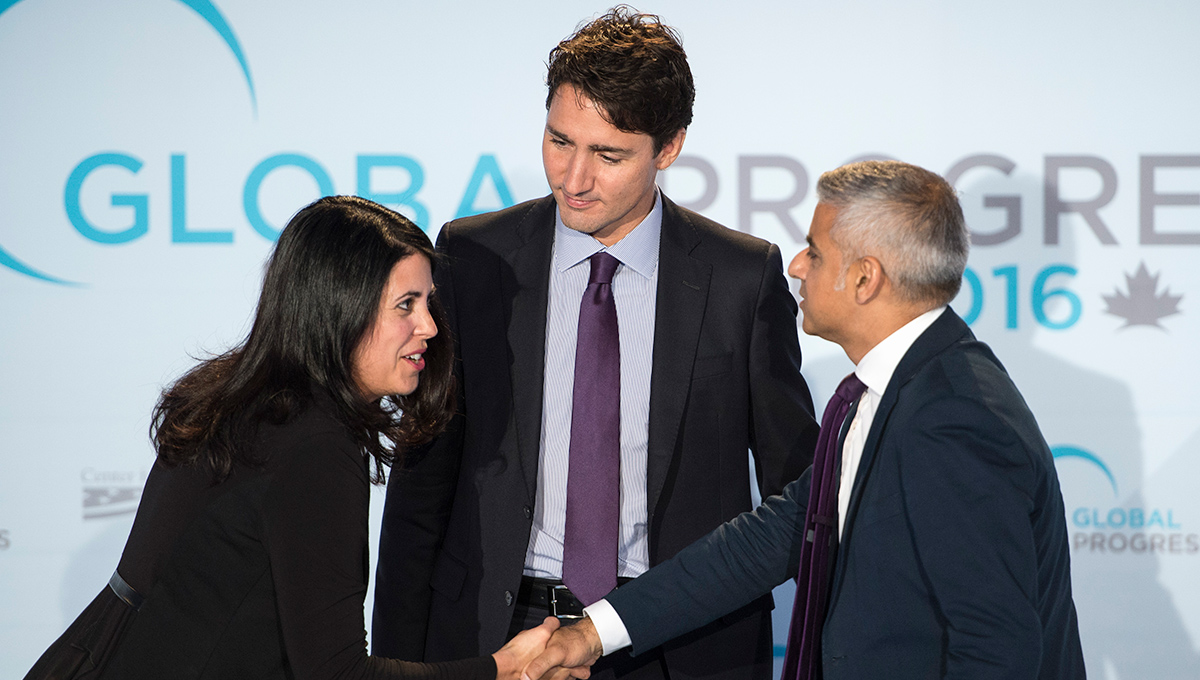 Amplifying Voices
Although some of Ditchburn's responsibilities will be similar to her purview at Policy Options, such as building relationships and partnerships with scholars and other stakeholders, she is now operating on a bigger, more strategic scale.
"I'm excited—my whole life, I've run headlong into change," says Ditchburn, who became a national television reporter for CBC in 2001 with only print journalism experience on her CV.
"I've always loved learning new things. That, and curiosity, are part of your DNA as a journalist."
There's another major commonality between her work at the IRPP and as a reporter. "At the institute, I'm also reaching out to people and helping to amplify their voices so they have an impact," she says. "Both are very connecting jobs."
Part of Ditchburn's mandate will involve continuing the institute's efforts to become more diverse. It needs to reflect the society that it represents, and that can only be accomplished by expanding its networks and ensuring that equity-seeking groups—including Indigenous Peoples and racialized Canadians—have seats at the table where decisions are made.
"This goes beyond diversity," she says, noting that think tanks, alongside academia, government and the media, are striving towards greater inclusivity.
"It's about who chooses what we focus on, in addition to who does the research and who writes the reports."
IRPP research programs explore a wide range of areas, including Canada's aging population, income inequality and the country's social safety net—all subjects that have become particularly important during the COVID-19 pandemic.
"We don't know what the world is going to look like after the pandemic," says Ditchburn, "so we're looking into things that policy makers need to know more about."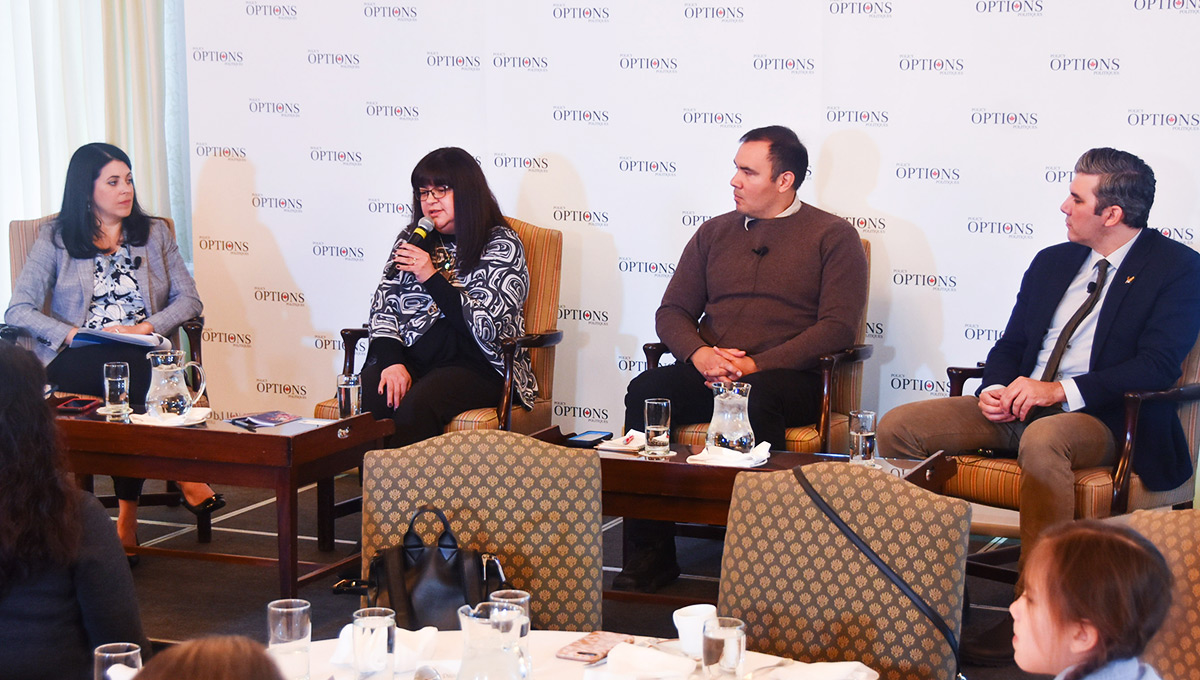 Adaptable Skills
After 16 years at CBC and The Canadian Press, Ditchburn wasn't sure whether she wanted to be a daily political reporter forever. In 2011, she embarked on a master's part time and got her degree in 2014.
Going back to school led directly to where she is today. She did an academic thesis, researching how journalists responded to government news management techniques, and embarked on a pair of book projects, including co-editing The Harper Factor: Assessing a Prime Minister's Policy Legacy.
"The work that I did at Carleton gave me important training in academic rigour," says Ditchburn.
"It gave me a foundation of knowledge that I didn't have previously.
"Journalism education and experience are a fantastic base for so many different careers," she continues. "The skills are so adaptable: the ability to rapidly synthesize information, to write clearly and quickly with an emphasis on fact, to not be shy about meeting new people, to not be embarrassed about asking questions.
"Journalists also need a healthy skepticism about conventional wisdom. There's a questioning that is useful: 'Why do we do things this way? Is there more to this?' Having that kind of spirit is fundamental to so many different spheres, because nothing is static."
—
First wide image: Jennifer Ditchburn with Justin Trudeau and London (UK) mayor Sadiq Khan, for an talk she moderated at the Progress Summit in September 2016 in Montreal. (Photo by Paul Chiasson)
Second wide image: Jennifer Ditchburn moderates a Policy Options event on Crown-Indigenous relations in April 2019. From left to right: Jennifer Ditchburn, Heiltsuk Tribal Council Chief Marilyn Slett, York University's Brock Pitawanakwat, and Hayden King of Ryerson and the Yellowhead Institute.
Monday, June 28, 2021 in Journalism and Communication, Political Management, Public Policy, Research
Share: Twitter, Facebook