By Matt Gergyek
Photos by Justin Tang
If you were to look inside the gym bag of the head coach of a professional basketball team, you might be surprised what you found.
The staples of freshly pumped basketballs, an assortment of towels and a sleek pair of running shoes, sure, but clipboards and paperback playbooks have long since been replaced by high-powered computers running advanced big data analysis programs to help a team excel in the game, in the stadium and in the training room.
The data analyst is a pro sports team's new all-star.
Carleton is helping students get a head start on ascending the podium in this emerging area of expertise in pro sports with a new Basketball Analytics Internship. The endowed internship was created largely thanks to an initial $300,000 donation from a Carleton alumnus who studied here from 1965 to 1970 and his wife, a University of Calgary alumna. Both donors have asked to remain anonymous.
"Virtually every part of the game is being analyzed in every sport you can imagine," says Shirley Mills, a Carleton Mathematics and Statistics professor who helped co-ordinate the internship.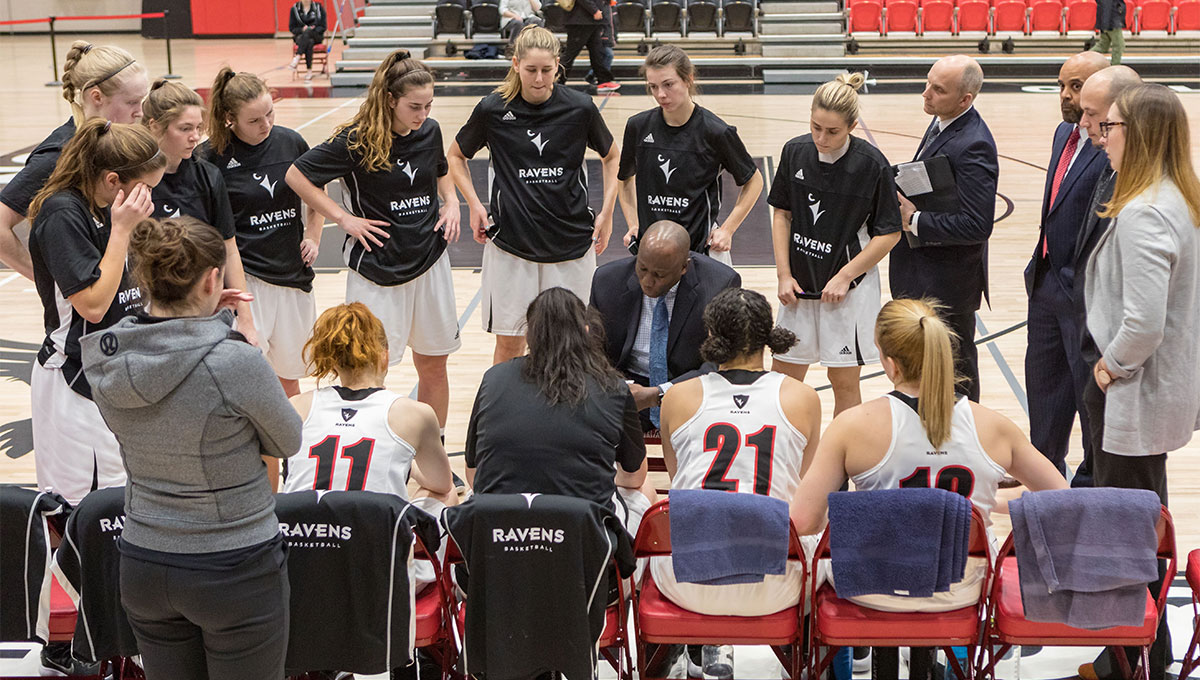 Ravens Get a Basketball Analytics Boost
Graduate students in data science, applied mathematics or statistics will have the opportunity to work closely with the Ravens men's and women's basketball teams to improve on-court performance in their upcoming seasons as part of the internship.
"This is an exceptional, innovative gift to the university and we are excited to see how the internship can evolve," says Jennifer Brenning, assistant vice-president (Athletics and Recreation). "This is an excellent opportunity to work in high performance sport. Using the data analyzed, the student can assist the coaching staff in developing and preparing the student athletes for game situations. It will be a very positive experience for both the student and the basketball teams."
The Carleton alumnus played for the Cardinals, the men's junior varsity basketball team, during his time at the university and he recalls his experiences with the team fondly.
"It was a great release for me to escape from those academic studies," he says. "I know playing on that team helped me come out of Carleton with a true appreciation for what it took to be successful and how important the ancillary staff (the assistants, the trainers and, yes, the data analysts), who are often overlooked, were to that success.
"It was a lesson I never forgot in my working career –  success is often predicated on the efforts of those behind-the-scenes people and they deserve to be acknowledged," he adds. "It was that appreciation of the value contributed by the ancillary staff that gave rise to this internship."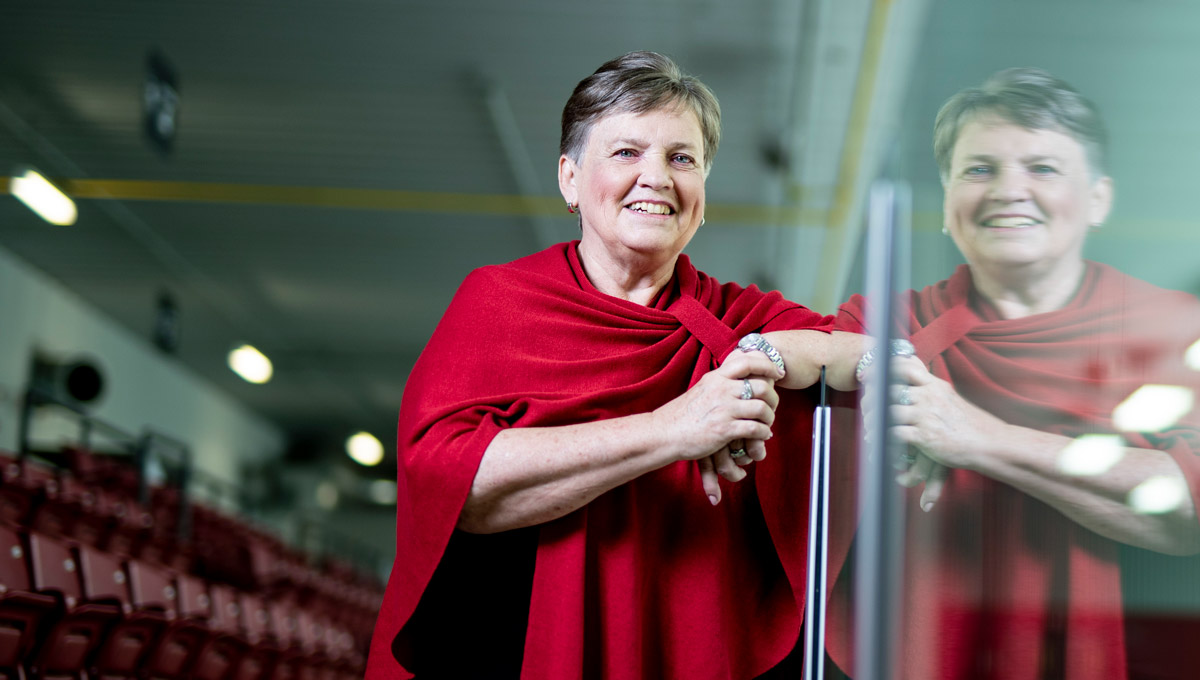 Major Trend Toward Data Analysis
The major trend towards data analysis in sports began with Michael Lewis's 2003 non-fiction bestseller Moneyball, eventually turned into a blockbuster movie starring Brad Pitt. The book recounts the performance of the California-based Major League Baseball (MLB) team, Oakland Athletics, during their 2002 season.
Faced with financial restraints and the loss of three power players, the team's general manager Billy Beane turned to statistics to select relatively unknown baseball players who should, theoretically, excel astronomically on the field.
His efforts paid off. That season, the team won 20 consecutive games and tied for the fifth-longest winning streak in MLB history.
Today, data analytics in pro sports has grown into a full-blown enterprise. Experts look at everything from a player's heart rhythm and spatial orientation to their compatibility with teammates. Outside of the game, specialists monitor ticket sales and social media engagement, to name just a few areas of analyses.
"There's just so many opportunities in the field," Mills says. "There's a data analyst on every major sports team. You can look at a huge number of variables at once. The human brain can't process these huge numbers, but our computers certainly can."
Mills says she hopes the internship helps more students take up studies in math, statistics and data.
"Mathematics can be dry, let's face it, but it's all about getting the students hooked and sports is addictive," Mills says. "It doesn't have to be boring. I don't think this will break down the stereotype of math as just a world of numbers, but it will certainly make the world of numbers fascinating."
Click here for more stories from the Carleton Newsroom.
Monday, January 7, 2019 in Athletics, Faculty of Science
Share: Twitter, Facebook