Carleton University Prof. Joy Mighty has won a prestigious national award for the significant contributions she has made to teaching, learning and educational development in higher education throughout her more than 40-year career.
Mighty is the recipient of the Christopher Knapper Lifetime Achievement Award, which is given out every two years by Canada's Society for Teaching and Learning in Higher Education (STLHE).
"On behalf of Carleton, I am so pleased that Joy is being honoured with this award in recognition of the lasting contributions she has made to post-secondary education," said Jerry Tomberlin, Carleton's Provost and Vice-President (Academic). "I have been particularly impressed by Joy's tireless advocacy for excellence in teaching, and by her passion for advancing the scholarship of teaching and learning in higher education."
Mighty is an advisor, mentor and influential ambassador in higher education and an internationally recognized scholar in the field of educational development.
Since finishing her term as Carleton's Associate Vice-President (Teaching and Learning) in 2018, she has served as the Senior Scholar for Innovation in Teaching and Learning. She also holds academic appointments in the Pauline Jewett School of Women's and Gender Studies and the Sprott School of Business.
"The name Joy Mighty is synonymous with teaching excellence at Carleton and across Canada," said Associate Vice-President (Teaching and Learning) David Hornsby.
"Joy's contribution spans all spaces at Carleton and her impact as the former AVP for Teaching and Learning is still clearly felt."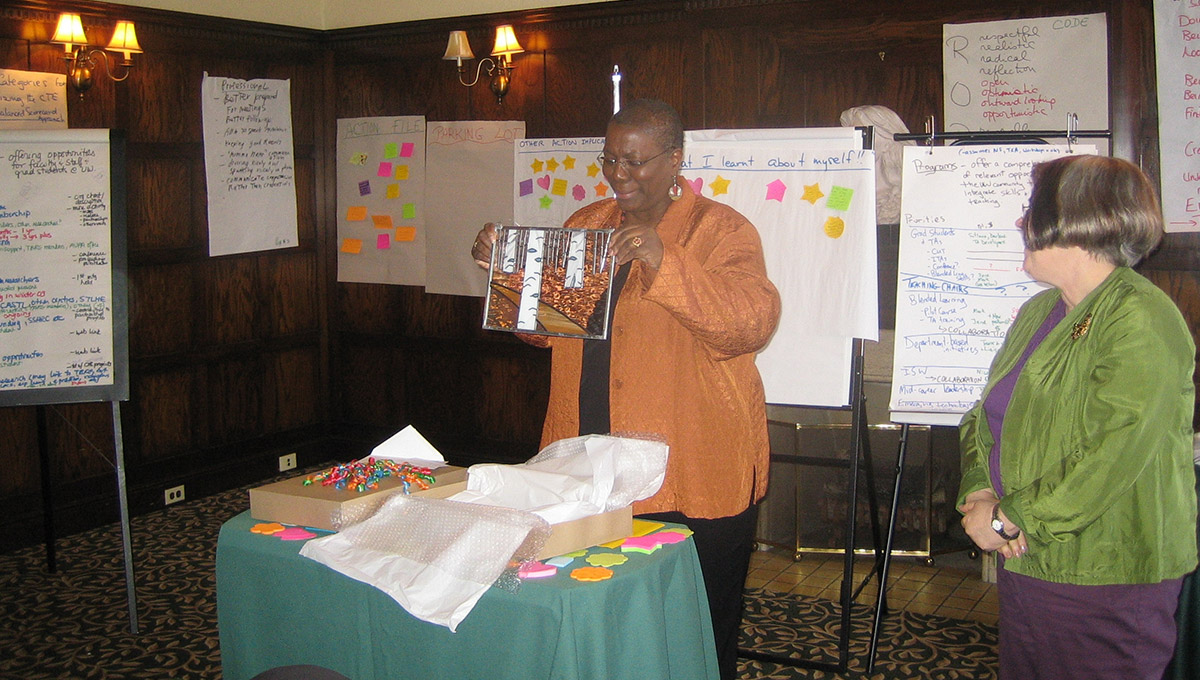 Guided by Service, Commitment and Excellence
As she prepares to retire at the end of this year, Mighty reflects on a career that has spanned several countries and impacted countless students, faculty and staff.
"This award is a huge honour," she said. "It means a lot to me to be recognized by my peers because it reaffirms some of the things I firmly believe in. My peers are showing me that those moments of collaboration and those voices of diversity over the years have been meaningful."
Mighty says she has been guided throughout her career by two overarching concepts: inclusion and diversity, and striving for excellence.
"When I first visited South Africa in 1997, I learned a Zulu word that has not left me since: ubuntu. It means 'I am because we are and because we are, therefore I am,' and this captures my belief that we are in this together and we have to help and teach each other," she said.
"I was also influenced by the motto of my high school in Guyana — Whatsoever thy hand findeth to do, do it with thy might — and this taught me about striving for excellence," she explained, adding that these concepts became her personal and professional philosophy, which she encapsulates as service, commitment and excellence.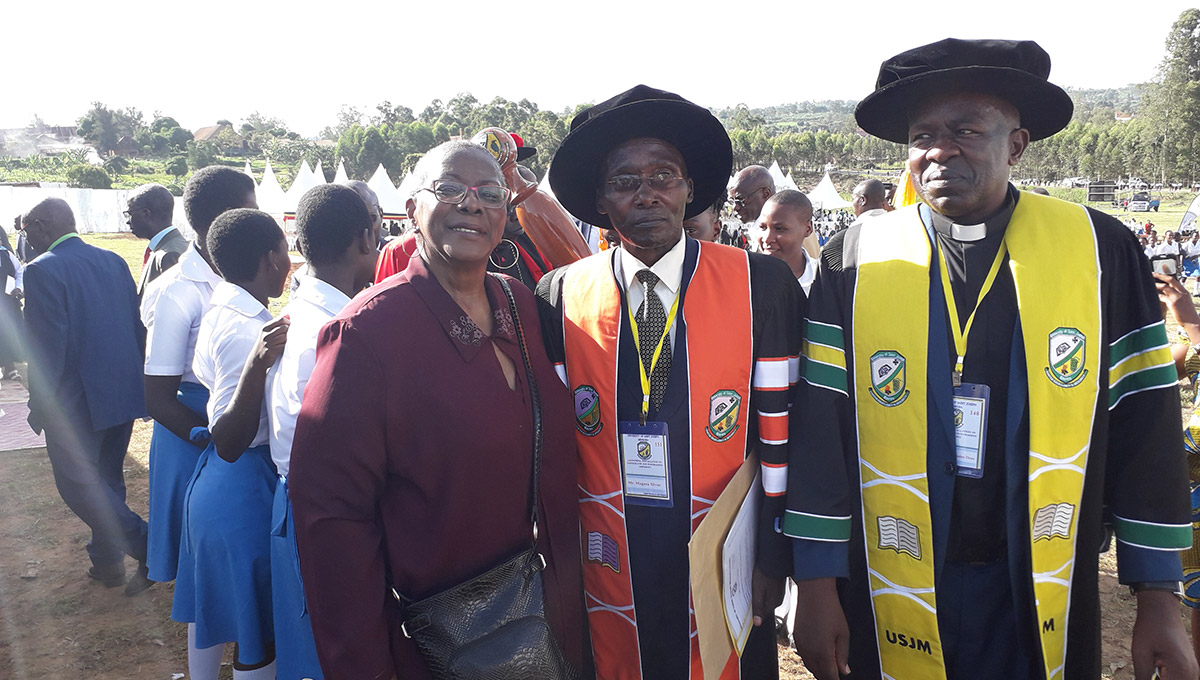 Leading through Mentorship
Affectionately referred to as "the Mighty Joy," she has served as a mentor to many people over the years, and says that she, too, has benefitted from mentorship.
"The award reaffirms that whatever I have achieved, I did not achieve on my own," she said. "I stand on the shoulders of those who have contributed in the past. I am who I am because of my parents. They were mentors to me and they believed in and supported me. I learned to value inclusion because of the way they lived their lives.
"I have been influenced by many people who worked closely with me and shared a lot of ideas. They accepted my collaborative approach and were willing to work with and teach me. It's hard to single out one individual of the many people who have had a positive influence on my life, but I have been fortunate to learn from people like Mary Lou Stirling, Christopher Knapper, Pat Rogers, Lynn Taylor, Deb Dawson and Alan Wright.
"As an immigrant Black woman, I was different in a lot of ways, but they taught me something that reaffirmed my values, they took me seriously and they listened to me, which is an important part of mentorship."
Prior to joining Carleton, Mighty held academic and administrative appointments at the University of New Brunswick and Queen's University, where she provided leadership to both institutions' teaching and learning centres.
"I have so much gratitude for those who have supported me at UNB, Queen's and Carleton — Mike Ircha, Patrick Deane, Peter Ricketts, Jerry Tomberlin and too many others to name individually — for accepting me and giving me the reins to be myself and to contribute."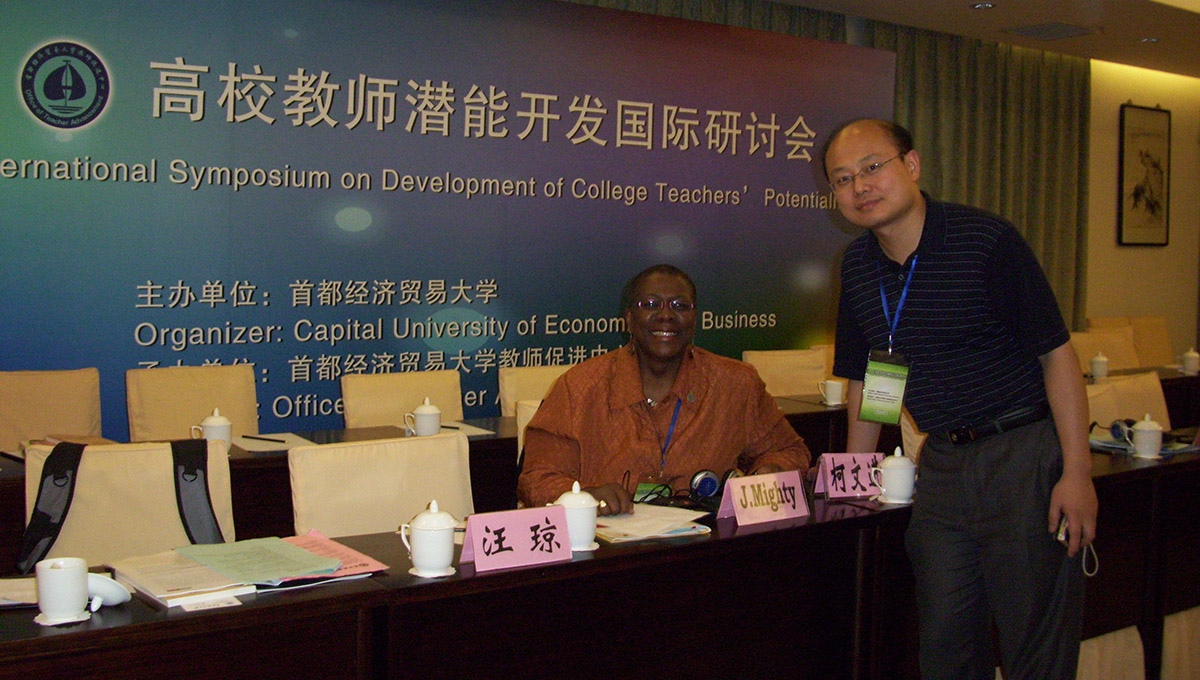 Honouring Lifetime Achievement
Mighty has been instrumental in examining existing research, effective pedagogical practices and gaps in higher education in Ontario.
While serving as STLHE's president from 2007 to 2010, she played a significant role in forming interest groups on the Scholarship of Teaching and Learning, Teaching Assistant and Graduate Student Advancement, and the Educational Developers Caucus. She also helped launch the Canadian Journal for the Scholarship of Teaching and Learning and the Collected Essays on Learning and Teaching.
Mighty has published extensively on many topics, including a book that she co-edited in 2010 called Taking Stock: Research on Teaching and Learning in Higher Education, which continues to be a bestseller. In 2018, she was selected by Academics Without Borders to advise a newly-founded university in Uganda on its strategic plan and implementation strategy.
"This award is reserved to honour somebody who exemplifies what post-secondary education is all about and who has made a difference throughout their lifetime," said Denise Stockley, the president of STLHE. "It honours someone who has had a sustained approach and has made an impact at all levels and across all sectors.
"Joy exemplifies empathy and compassion. She is also knowledgeable and dedicated. She brings that to the table every time. She has an enquiring mind that wants to give and learn as much as she can. Because of this approach, she is at the heart of so many initiatives at the local, provincial, national and international levels and she excels in all of them."
Mighty is the ninth recipient of the lifetime achievement award and will give the distinguished "Knapper Award presentation" at next year's STLHE conference, which is set to celebrate the society's 40th year anniversary.
Tuesday, July 28, 2020 in Awards, Provost
Share: Twitter, Facebook