As an international student from Jordan, Sprott School of Business graduate Ramzi Madanat remembers feeling "overwhelmed" with the sheer amount of universities he could apply to when he started thinking about pursuing post-secondary education.
But Carleton University quickly emerged as the front-runner: "The amount of activities that were promoted within Carleton and the community base of the university was just amazing, especially its support for international students," he says.
Madanat chose Carleton's Bachelor of Commerce program with a concentration in International Business, an area of study that continued to inform much of his time as a Raven. "I come from a very diverse culture and I really wanted to be involved in the international aspects of the business world," he says.
A pivotal moment for Madanat was in his third year, when he enrolled in the practicum for an international business course under Prof. Andrew Webb, who became a key mentor and collaborator. For the practicum, Madanat flew back home and teamed up with the Jordan Express Tourist Transportation Company. He then joined PricewaterhouseCoopers' international deals department in Jordan.
After six months of practicum experience in Jordan, the original plan was for Madanat to fly back to Ottawa to continue his studies, but a key piece of the puzzle was missing. "I still felt like I didn't have a clear picture of what I wanted to do with my life," he says.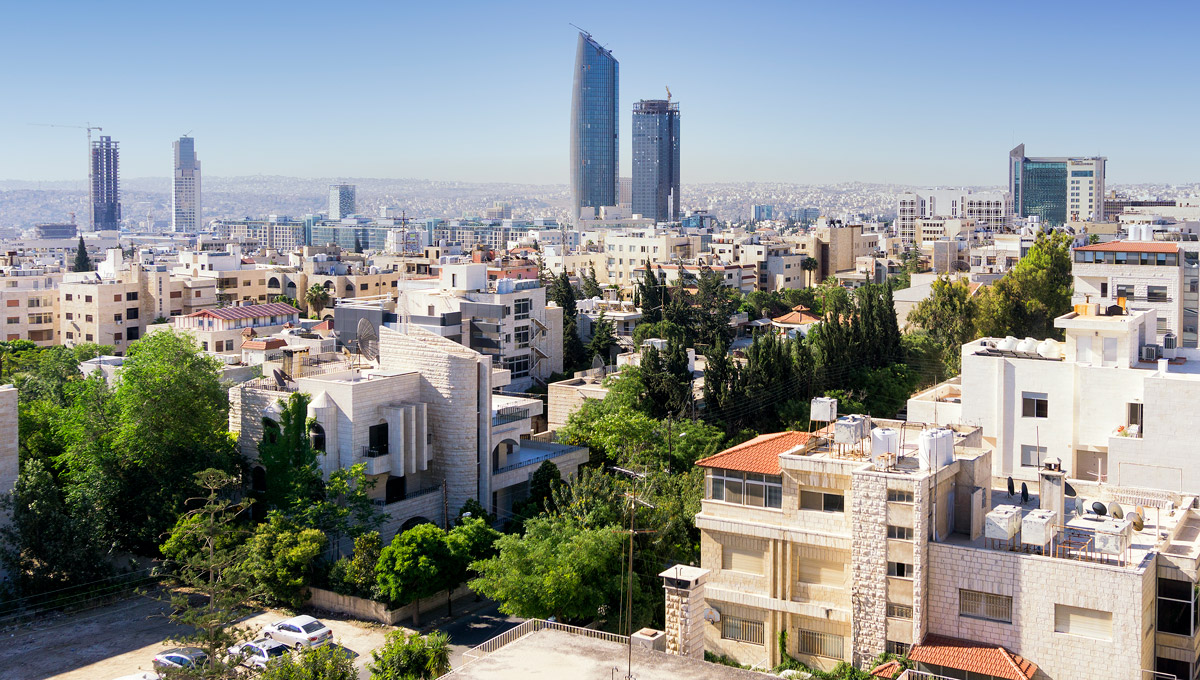 Boosting Accessibility and Giving Back in Jordan
Madanat turned his focus to community initiatives in Jordan, including time working on boosting accessibility in the country, before stumbling on a local startup called ViaVii—a business that aims to connect travellers with authentic experiences led by locals. Madanat joined the team as a social media intern and continued to work with the startup when he returned to Carleton six months later. "I was very excited about the work that I was doing, giving back to communities, helping people and creating jobs," he says.
Back on campus, Madanat went to work preparing a report on his experiences in Jordan. He remembers receiving lots of helpful feedback, but one comment was especially impactful: "Have you ever thought of writing a journal article?" Webb wrote.
"This is where my education experience at Carleton changed completely," Madanat remembers. Webb and Madanat began to work on a journal article together, the start of what Madanat calls an "amazing relationship."
Webb also introduced Madanat to the Sprott Student Consulting Group (SSCG), a group of Carleton undergraduate business and MBA students who collaborate with partner organizations in the real world. Madanat and his fellow students worked with Air North, a Canadian airline based in the Yukon. The team developed marketing strategies for the airline amid the COVID-19 pandemic and vaccine rollouts, focusing on risk mitigation.
"It was honestly one of the best experiences I've ever had," says Madanat, who later worked as the marketing director for the SSCG. "It meant putting everything I've learned into practice."
Madanat found another key mentor and collaborator in Sprott Prof. Alain Lesage, who introduced him to Carleton's Students as Partners Program. The program pairs students with faculty, instructors or librarians for paid work experiences in course development. Madanat and Lesage worked on co-designing Sprott's regionalism and globalization course.
If there's one thing Madanat has learned through his Carleton journey, it's that a university degree isn't just a destination. "University is where you embrace what you want to discover and explore," says Madanat. "This is the place where you open doors and find the answers."
Monday, June 21, 2021 in Convocation, Grad Stories, Sprott School of Business
Share: Twitter, Facebook