Phishing scams are everywhere — in your email, social media inbox and the texts on your phone. But most of the time, they're pretty easy to spot.
"Teaching students about phishing is very straightforward. Some emails have malicious links, and you don't click them, even if they have a catchy title," says Sana Maqsood, a postdoctoral researcher at Carleton's Human Oriented Research in Usable Security lab in the School of Computer Science.
Other topics are more nuanced and more challenging to teach young people. That's why Maqsood developed a digital literacy video game that will be delivered in classrooms by MediaSmarts, a national not-for-profit organization that aims to make children and youth active and informed digital citizens.
"Consider data privacy," says Maqsood.
"Websites and social media collect information about you, and that information stays forever, even after you stop using them. It isn't clear exactly what to do about this. It depends on the individual. I might choose to share a lot of information. A more privacy-conscious person might choose not to."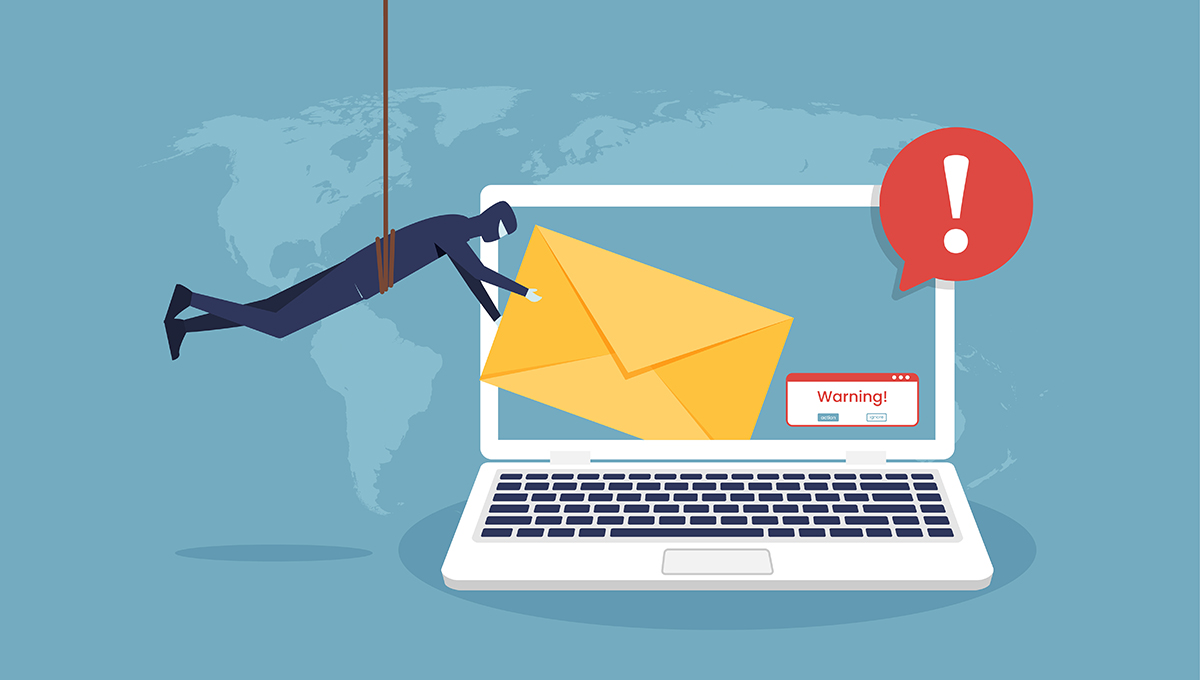 Navigating Scenarios and Learning Consequences
The game, called A Day in the Life of the Jos, does not guide players toward a single "correct" answer. Instead, it presents a scenario and a set of choices.
These scenarios deal with 25 different cyber security, privacy and digital literacy topics, and tweens navigate these scenarios using two characters — Joe and Josie. They make decisions and a news feed shows them the consequences.
"In one scenario, Josie is on a field trip and takes a silly picture of a friend. She wants to post it on social media and the player has to choose whether to do that," says Maqsood.
"Josie could ask permission, but that will take time and the friend might not give it. Or she can post it right away — and the kids want to post it because they think it's funny. But if they do, Josie's friend gets upset and unfriends them."
The game is aimed at tweens because they are beginning to go online, but do not fully grasp the implications of what they do on websites and apps.
"Many of their risks come from social media," Maqsood says. "They don't understand that when they post, it is not only to the specific group they share with. Those people can share it with others. Things stay online forever. People can make copies, and the platforms also have access to this information."
A nuanced approach to digital literacy topics helps prepare tweens to be safe online at a time in their lives when they can be vulnerable.
"Video games allow players to explore the consequences of risk-taking in a safe environment. It allows a player to learn about consequences without endangering themselves or others," says Sonia Chiasson, a professor of Computer Science who supervised Maqsood's PhD.
"Some players think through the plausible consequences and try hard to make the 'right choice.'  Others specifically pick a 'bad decision' to see what happens. In both cases, more thoughtful learning is happening."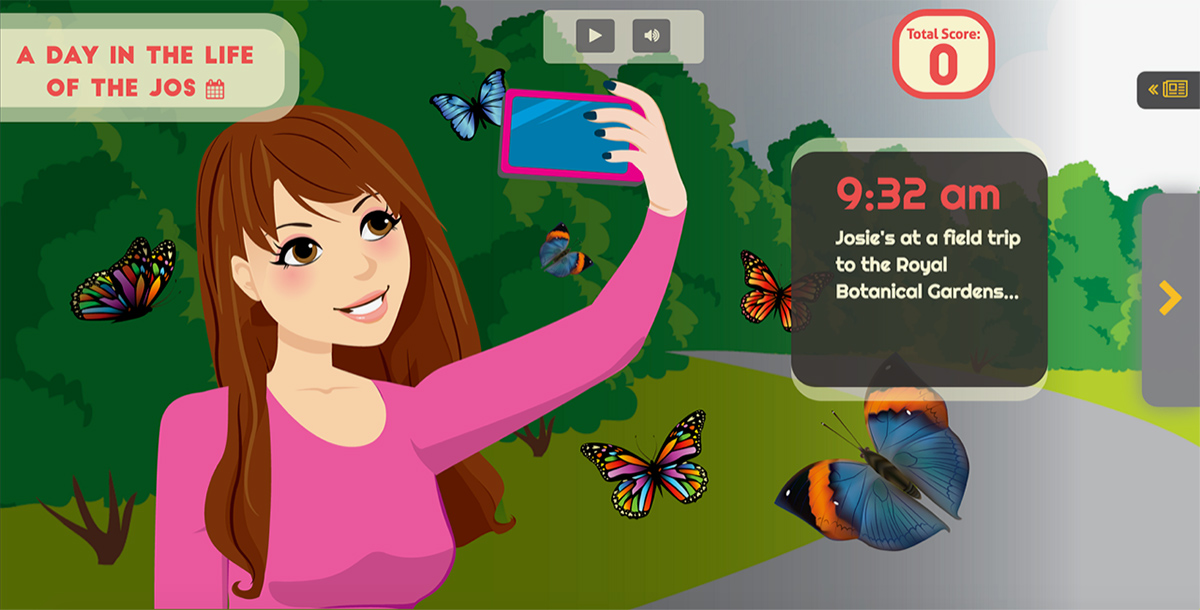 Incorporating Real-Life Nuance
The project with MediaSmarts came about when the organization approached Chiasson's lab about an existing quiz it was delivering in schools.
The quiz was outdated and needed a refresh. But there was potential to use gamification to make the topic more engaging, and Maqsood spent part of her PhD developing the approach that has been implemented in this new game. It incorporates real-life nuance in ways that couldn't be incorporated into a quiz or other traditional teaching formats.
"A list of 'dos and don'ts' makes online privacy decisions seem straightforward, but it's rarely very clear-cut. We could say 'never share photos online,' but that ignores the benefits people get from sharing," says Chiasson.
"In reality, it depends on who are you sharing it with, what's in the photo, and why you are sharing it. What are the risks? This game focuses on nuanced situations where there isn't an obvious 'right' decision because we want players to think critically about situations and consider the possible consequences.  Often, there are pros and cons to each action, and the 'right' decision may vary for different people and different circumstances."
But while digital literacy education can help prepare young people to engage with the internet, platforms have a responsibility to protect user privacy.
"Education can help. It can make people more informed so that they can better choices, but it's not some kind of silver bullet," says Maqsood.
"A lot of the onus for protecting privacy lies with technology platforms. Education can raise awareness, but they need to do a lot more."
Monday, July 11, 2022 in Computer Science, Cybersecurity, Information Technology
Share: Twitter, Facebook