By Karen Kelly
Photos by Bryan Gagnon
Carleton University's School of Social Work recently launched its new clinical social work lab, generating excitement within the school and beyond.
"This is such a huge step for research at Carleton and it will have repercussions across Canada," says André Plourde, Dean of the Faculty of Public Affairs. "Not only will it enrich the teaching of social work students, but also improve the skills of practitioners already working in the field."
The event also featured a keynote address from University of Toronto Professor Marion Bogo, a pioneer in the use of simulation in the field of social work.
The SIM Social Work Research Lab (SIM stands for Strengthen, Innovate and Mobilize) enables students and practitioners to participate in research to engage with simulated clients—whether an actor or through artificial intelligence technology—while researchers record the session and observe through a one-way mirror and AV technologies. The lab was created with the help of a $143,000 grant from Canadian Foundations for Innovation.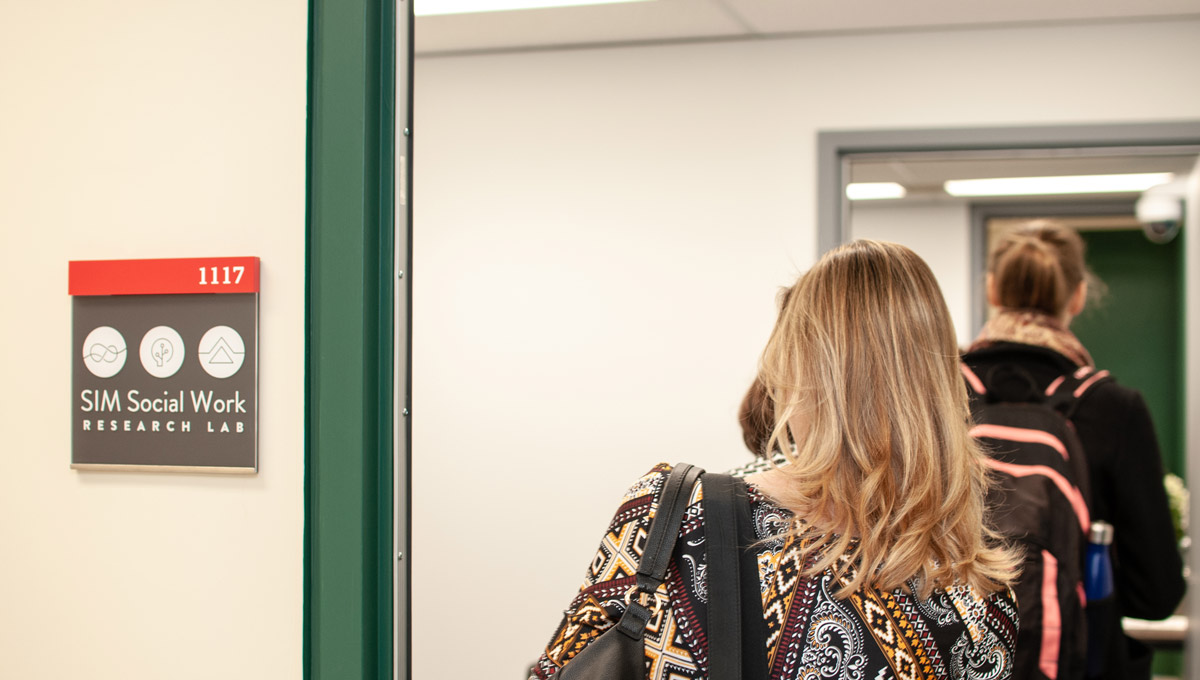 Artificial Intelligence as a Teaching Method
It is being directed by Social Work Professors Kenta Asakura and Sarah Todd, who will be analyzing the use of Artificial Intelligence as a teaching method.
"This allows us to practice working with clients who navigate different life experiences without experimenting on human beings and potentially harming them," explains Todd.
The SIM Social Work Research Lab will also enable the researchers to assess the nuances of interactions between social work students, and practitioners, with simulated clients.
"We are studying implicit elements of practice—those aspects that are hard to observe," explains Asakura. "In one study, we want to look at moments of uncertainty and how social workers negotiate those moments, because those little things matter in practice."
For a seasoned social worker, finding the right response to a client might seem intuitive. But Todd and Asakura think it's more than intuition—that it can be learned.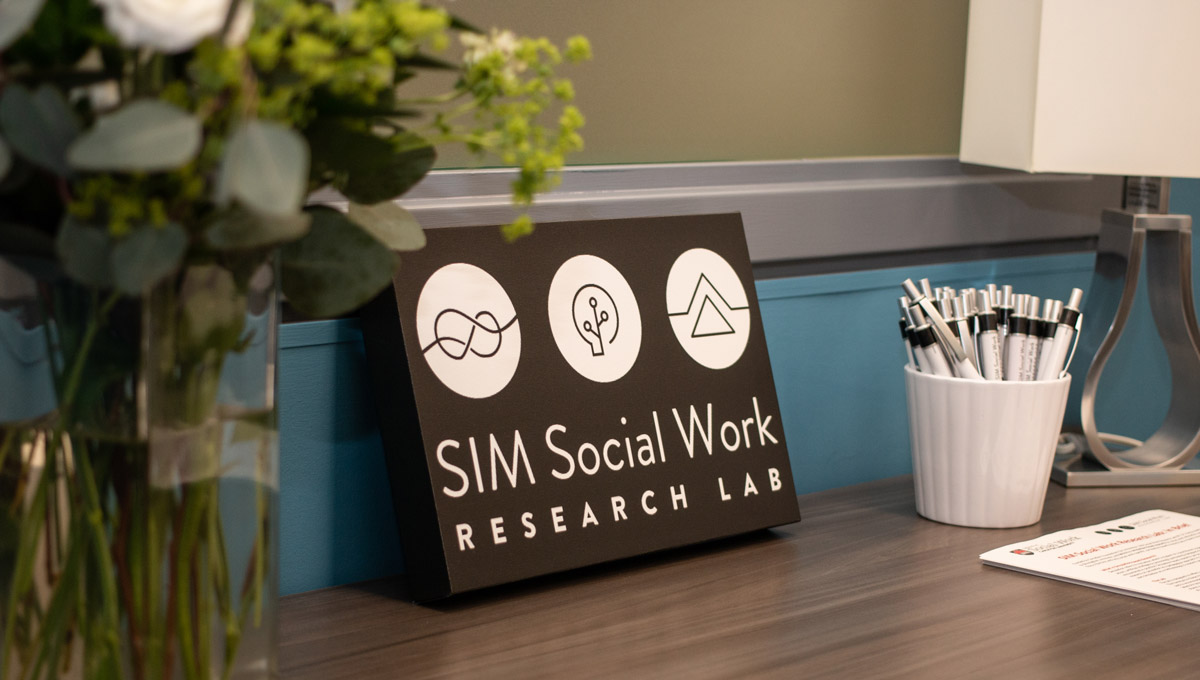 Watching for Small Cues
They're asking their students to identify a moment of uncertainty during a counselling session and then review it. The team is watching for the small cues that distinguish more experienced practitioners from someone with less experience.
"Social workers need to navigate uncertainty and not rush to have an answer," explains Todd. "In fact, previous research has found that experienced practitioners are more likely to embrace uncertainty."
The research will eventually extend to community partners, as well. Their hope is to strengthen social work practice both on and off the university campus.
For more information about the SIM Social Work Research Lab, visit: carleton.ca/socialwork/simlab. The lab is actively recruiting PhD students and community partners.
Friday, April 12, 2019 in Faculty of Public Affairs
Share: Twitter, Facebook