By Dan Rubinstein
Photos by Chris Roussakis
"This is who I am, this is a problem that I see—and this is what I can do to address it."
That's the type of thinking Carleton's new Innovation Hub wants to encourage from every student at the university.
Although technology and entrepreneurship are part of the hub, which will be based in the soon-to-be-completed Nicol Building, the new home of the Sprott School of Business, it's open to ideas and participants from all faculties.
Rooted in research, education and outreach, those ideas could revolve around finding a social solution to a technological problem, or a technological response to a social issue. They could focus on policy development within the public sector, on new not-for-profit initiatives, on climate change and sustainability, or on giving Indigenous peoples and other underrepresented communities more agency in the business world.
"To me, innovation is about addressing challenges through creative means," says Innovation Hub Director Harry Sharma, the former manager of Carleton's Canada-India Centre, who came back to the university from his previous post as director of innovation and technology at the Conference Board of Canada.
"This country has so much talent and we're at the leading edge of critical global issues. Many of these problems can best be solved through entrepreneurship, but the emphasis needs to be on inclusive entrepreneurship. It's about building human bridges.
"We want to help students from all corners of Carleton learn about issues, connect them with partners from the private sector or community organizations, and give them a set of tools they can use to transform their ideas into tangible solutions. We want to instill a culture of innovation across the university."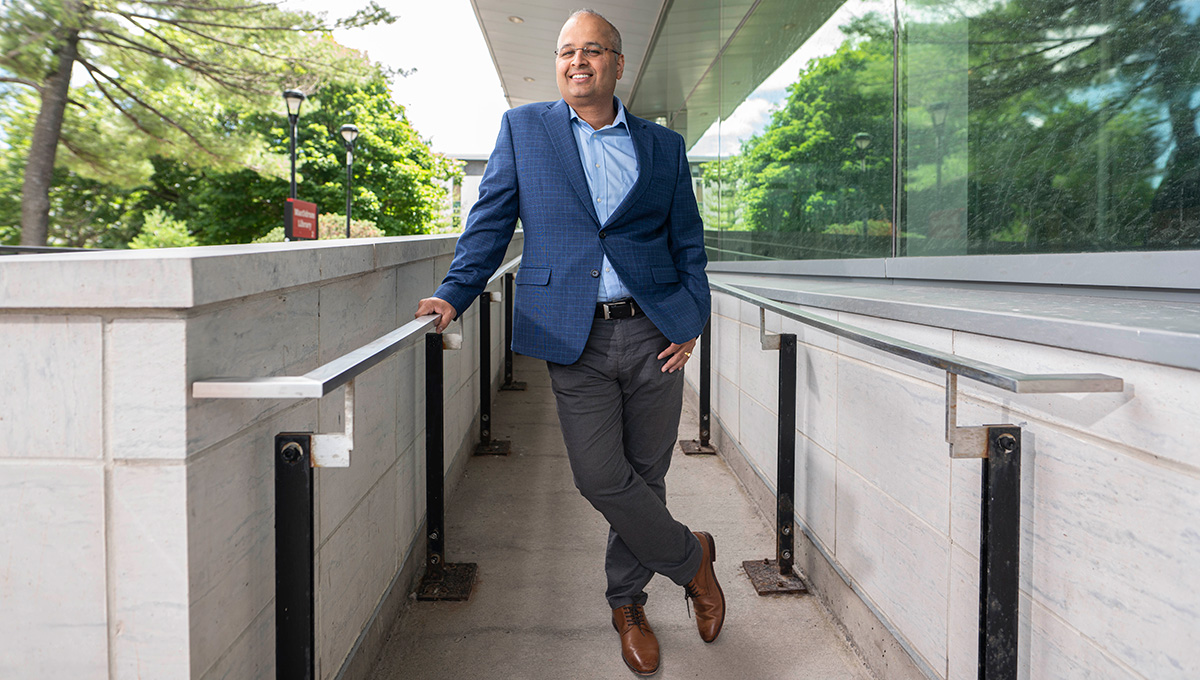 Programming Starts This Fall
Innovation Hub programming is designed to mirror the entrepreneurial process, from learning and ideation to enterprise creation/incubation and venture acceleration. It begins this September with a campus-wide challenge focused on food security.
Two teams from each faculty will enter the eight-week competition, during which they will develop and present solutions—in this case, reliable access to affordable and nutritious food. The top three teams will receive financial support, as well as coaching and mentoring, to help them further develop their ideas.

The hub's Ideas to Action program will start a little later in the fall: six weeks of exercises and projects that will help individual or small groups of students create detailed pitch decks exploring market opportunities around specific problems. This will feed into a three-month incubation program, beginning in January, that will aim to launch companies and not-for-profit organizations.
There will also be a series of innovation cafés this fall—90-minute interactive sessions with predetermined topics designed to give attendees one impact-driven action item—as well as hackathons, policy sandboxes and other bootcamp-type events.
Carleton's expanding relationships with companies in the Kanata North technology park will help connect Innovation Hub students to industry partners.
"Carleton's new space in Kanata North and our partnership in Hub350 will create opportunities to connect students with companies at the forefront of technological innovation," says Sprott Dean Dana Brown.
"This partnership will foster innovation in emerging technologies, and the hub will provide a platform for Carleton students to work together and co-create innovative, multidisciplinary solutions to wicked challenges and make a positive impact in the world."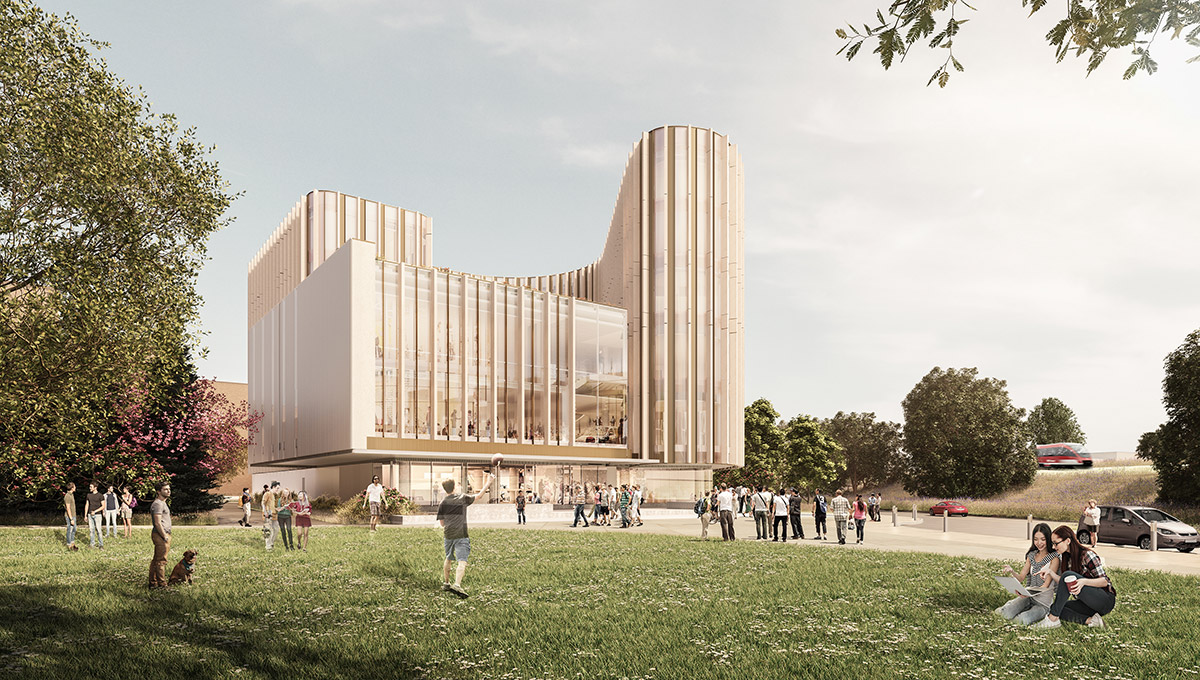 Emerging Technologies and Inclusive Entrepreneurship
In its inaugural year, the Innovation Hub has three main themes: emerging technologies, social innovation and inclusive entrepreneurship.
"For so long, marginalized communities have been on the receiving end of solutions," says Sharma.
"We want to give people a platform, through targeted programming, so they can identify and come up with responses to long-standing issues in their own communities."
The hub's scope will encompass local, national and international partnerships, reflecting the realities of today's interconnected digital world and the diminished significance of geographic borders.
The same philosophy applies to the multidisciplinary nature of the hub.
"Woven into its design is a commitment to ensure that it serves as resource for all students," says Pauline Rankin, dean of the Faculty of Arts and Social Sciences, who is on the hub's steering committee with Carleton's other faculty deans.
"Its mandate is to provide the tools and support required to nurture bold and imaginative ideas generated by students in the arts and social sciences alongside their peers from engineering, science and business."