By Dan Rubinstein
Photos by Fangliang Xu, Chris Lalonde, Chris Roussakis, Gregory Abraszko, and Peter Handley
When most people start a new job, they spend a few days getting settled and focusing on the small details, such as arranging their offices, figuring out the email and phone systems, and finding the bathroom and lunchroom.
Not Mara Brown, the first director of the Carleton Dominion-Chalmers Centre (CDCC) — the historic United Church in downtown Ottawa that the university is transforming into an arts, performance and learning centre.
"This is the 'hopes and dreams' stage," Brown said in late April, just a few days after arriving in the city to begin her new position.
"I wholeheartedly invite people to share their ideas and aspirations for the centre."
Although Brown has a resume that's tailor-made for the unique challenge of running a facility like the CDCC — more on that in a minute — she's spending her first few weeks at Carleton meeting with and talking to as many colleagues and community members as possible to gain a deep understanding of the tapestry of perspectives on the centre's possibilities.
"The vision and planning for the centre continues to evolve," she said.
"Hopefully, it will always continue to evolve to meet the ever-changing needs of the community. But one of my top priorities is to help create an environment where everyone feels welcome the moment they walk through the doors."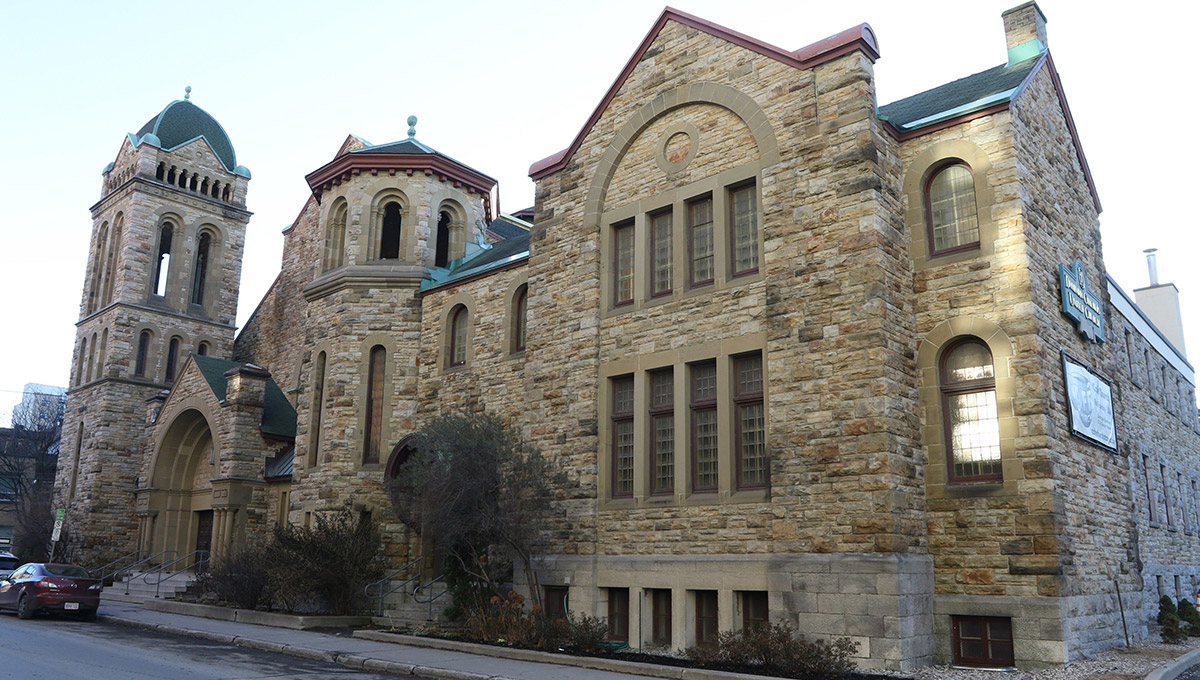 Destined for the Directorship
Like the proverbial job seeker who spots a "Help Wanted" sign outside a business and brings the notice inside to the proprietor (because they know the role is right for them), Brown seemed destined for the directorship of the CDCC.
"The position is a hybrid of my past lives," she says. "It's a blend of education, community outreach, arts management, production and capital renovations."
Brown moved to Ottawa from Toronto, where she most recently worked as the senior operations manager for the Tafelmusik Baroque Orchestra and Chamber Choir, an organization based at Trinity-St. Paul's — a United Church with a 700-seat sanctuary that's also a social justice and arts centre.
Carleton is thrilled to welcome Mara Brown as the inaugural Director of the Carleton Dominion-Chalmers Centre, as of April 15. Her impressive track record will be a guiding force in developing this venue into a world-class hub of ideas, arts & creativity. https://t.co/rFQ7knOrk6 pic.twitter.com/e30UarlZgq

— Benoit-Antoine Bacon (@CU_President) April 2, 2019
She was responsible for all production and logistical leadership, supported the music director, and made significant contributions to the organization's operations through special projects and renovations. She also managed Tafelmusik's instrument bank and the maintenance of instruments, including the organ and harpsichords.
Because Trinity-St. Paul's is a true community centre, home to a Montessori school, dance classes and support group meetings, and serves as a rehearsal and performance space for a wide spectrum of arts groups (from musical theatre and opera to poetry and spoken word), she also had to ensure that Tafelmusik functioned smoothly within a larger context.
The Carleton Dominion-Chalmers Centre is not the same as Trinity-St. Paul's, of course. First and foremost, it has to serve the university community.
But to Brown, that's not a constraint. Rather, it's the foundation from which so many collaborative opportunities can emerge.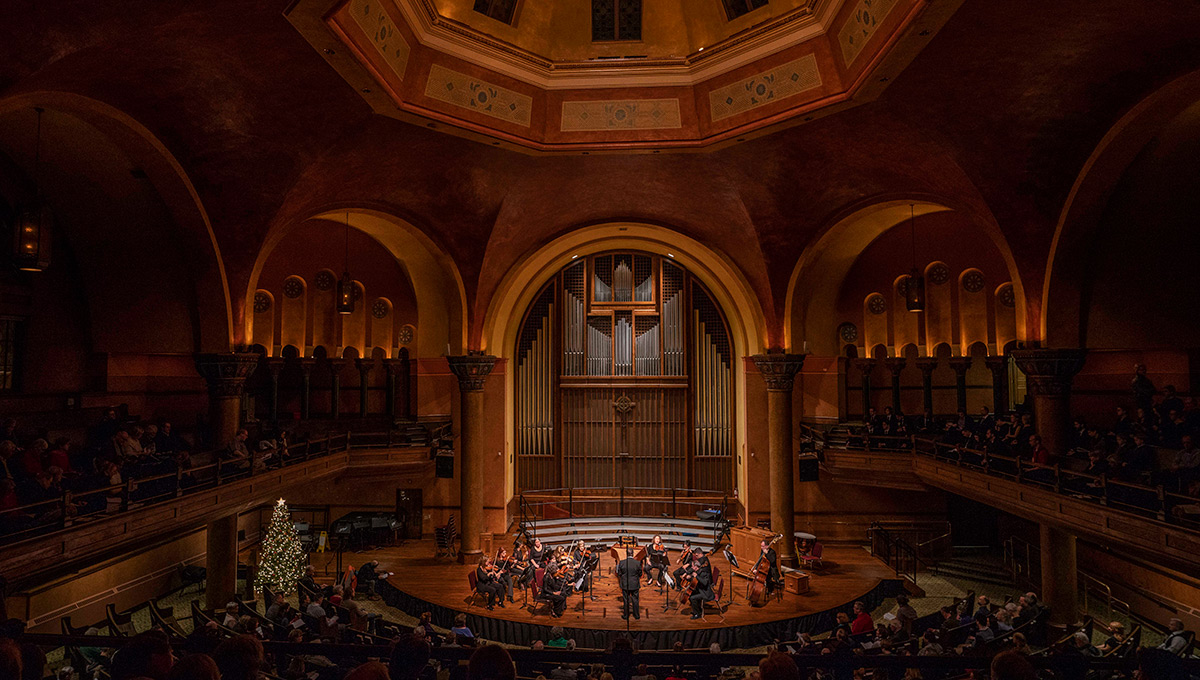 A Belief in the Value of Artistic Expression
Brown grew up on a farm in southern Ontario. Her parents believed in the value of artistic expression, and dance and music were a big part of her life.
Living in the country, Brown often had to tap into her rural resourcefulness on DIY arts projects, which sparked an interest in production, lighting and set design.
She went on to earn a Bachelor of Fine Arts in dance at York University and a Bachelor of Education at Trent University, and then combined those two worlds, co-founding a collective that enlisted retired arts professionals to mentor youth in everything from lighting and sound to acting and hip hop.
Brown has also developed arts-based ESL curricula for students in South Korea, has been involved with arts initiatives in Iqaluit and mining communities in England, and was part of a team that started an environmentally sustainable construction company that diverts thousands of pounds of waste from landfill each year.
"I've travelled from rural Ontario to Versailles, France, thanks to arts projects," she says.
"I've had an opportunity to be involved in every element of stage shows, from the smallest detail behind the scenes to the performances themselves. A willingness to problem-solve and collaborate with others has brought forth opportunities to work with amazing people on very inspiring projects."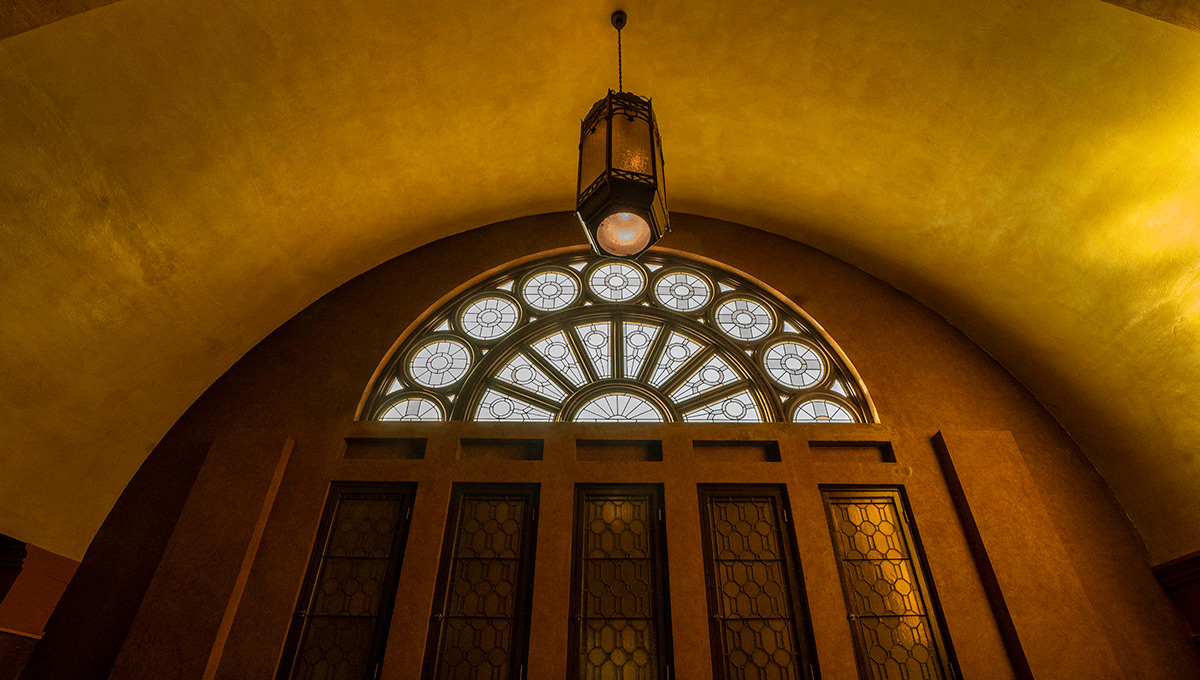 Big Plans for the Carleton Dominion-Chalmers Centre
At the Carleton Dominion-Chalmers Centre, the stage expansion is finished, the Ottawa Symphony Orchestra is on board as a partner, and music will be a large part of programming going forward.
But other Faculty of Arts and Social Sciences (FASS) staples, from Film Studies to English, may also find a new home. The chapel, just off the sanctuary, could be converted into a small screening room for films.
The summer will be busy with small renovations, including boiler replacements, electrical upgrades for the air conditioning system, roof repairs and basic updates to the centre's classrooms and other peripheral spaces. Festivals including Chamberfest and Music and Beyond will continue to use the CDCC amid the improvements.
In September, courses in Carleton's Learning in Retirement program will be offered at the centre, and some of the university's musical ensemble groups (including choir, fusion, chamber, musical theatre and opera ensembles) will start to use it for rehearsals.
Carleton's practice carillon — a smaller version of the instrument on Parliament Hill — will be set up at the CDCC and other large instruments, such as a harpsichord and bigger percussion pieces, will be relocated there as well.
"Every room is being planned to be multi-functional," says Brown, who likes the idea of bringing lifelong learning to centre, as well as parents and babies programs, so all ages benefit and community engagement flourishes, including interactions between Carleton students and their fellow Ottawans.
"There's a real momentum at Carleton and in the city to energize community partnerships," she says.
"Community, cultural and creative hubs are important throughout the world. They take different shapes in different places, but lend themselves to social and economic growth."
Other plans include a Carleton archivist working with the church congregation to review the church archives and options for preservation, and to shine a light on their stories.
Architecture students from the university, meanwhile, have already come through and used new laser scanning technology to document the building as part of a building pathology and rehabilitation course.
"Amidst the great learning and interaction opportunities within the centre, there is also going to be the chance for students to walk out the doors and have access to the downtown community, which will expand their experiences in the city," Brown adds, noting that the O-Train will eventually be able to zip people back and forth.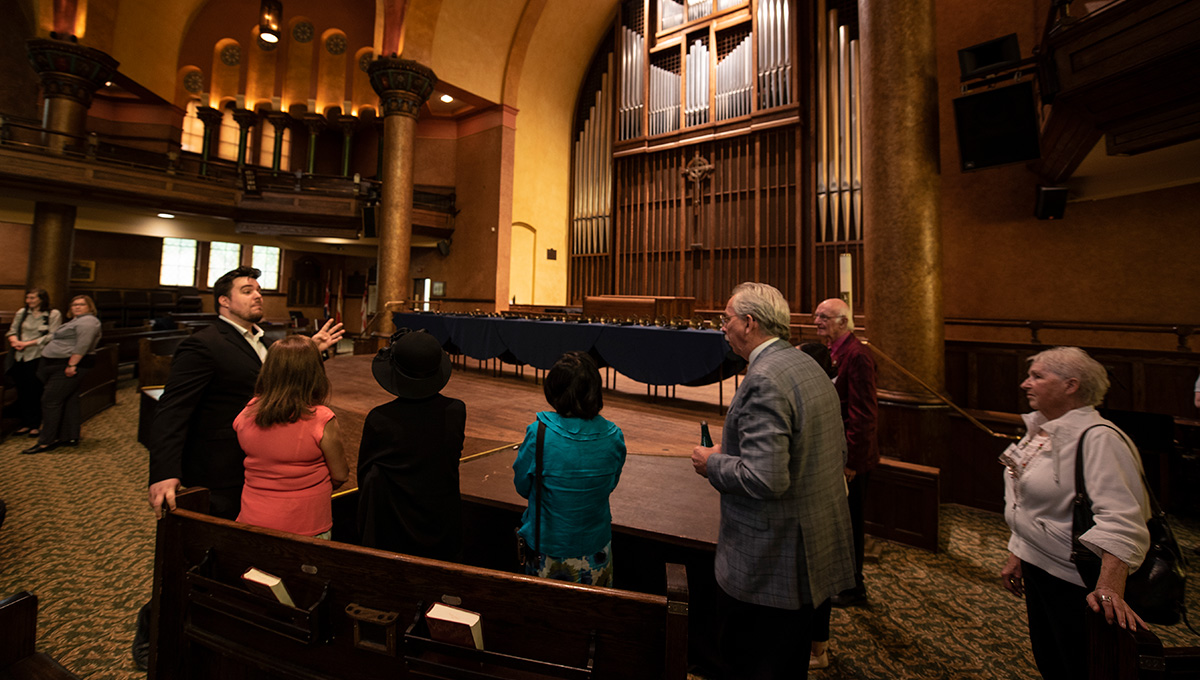 The Importance of Community Dialogue
FASS, under the leadership of Dean Pauline Rankin, is responsible for the CDCC.
On May 28, 2019, the faculty hosted a community dialogue event at the centre, seeking input from members of the greater Ottawa community to help shape the vision for community programs.
More than 50 people attended and raised ideas about multidisciplinary programs, providing accessible rehearsal space for students, supporting youth and marginalized communities, and beyond.
Brown is receptive to all input — it's part of her philosophy of listening and openness — and she does have a loose roll-out plan in mind.
The first full year of Carleton's management should feature plenty of trial and error while monitoring how the university and community user groups interact with the space.
There will also be a focus on community outreach and engagement to develop rich and meaningful collaborative opportunities, emphasizing new and exciting experiential learning for students.
Once operations find a good rhythm and community collaborations start to vibrantly fill the space, the focus can shift to future program ideas and larger capital projects, including the creation of a professionally equipped recording studio and a new art gallery.
"The space is to be safe and welcoming in order to foster programming that is multi-generational, inclusive and diverse," says Brown.
"A dream would be to host at least one event per year where the university and community groups could fill the entire facility, and where people could move from room to room to experience different performances or exhibits.
"This type of event could allow visitors to become more fully aware of the centre's footprint and user potential, and would hopefully encourage people to feel more at home by getting to know all the nooks and spaces at the Carleton Dominion-Chalmers Centre."
Wednesday, June 5, 2019 in Faculty of Arts and Social Sciences
Share: Twitter, Facebook