Carleton PhD student Harry Chhina is exploring how certain factors help first-generation immigrants to Canada become effective leaders by examining differences in leadership styles and the role of workplace culture.
Statistics show that immigrants play an integral role in Canada's economy.
Between 2010 and 2017, the number of international students in Canada increased by about 120 per cent, according to the Canadian Bureau for International Education. Meanwhile, according to Statistics Canada, as of 2016 nearly half of all STEM (science, technology, engineering and math) degrees obtained in Canada were held by immigrants.
"Most global companies today are multiethnic," Chhina says. "As Stats Canada data suggests, as a nation we are not producing enough people to keep the workforce going, so we need immigrants to fill the gaps. If we can successfully integrate such immigrants in the Canadian workforce, especially in leadership roles, that will be extremely useful for society as a whole."
Chhina, who is working out of the Sprott School of Business, focuses on a cohort of South Asian immigrants to Canada in his research, using interviews and surveys to obtain data.
So far, his research suggests that race and ethnicity are not deciding factors when it comes to how immigrants are perceived as leaders by their employees.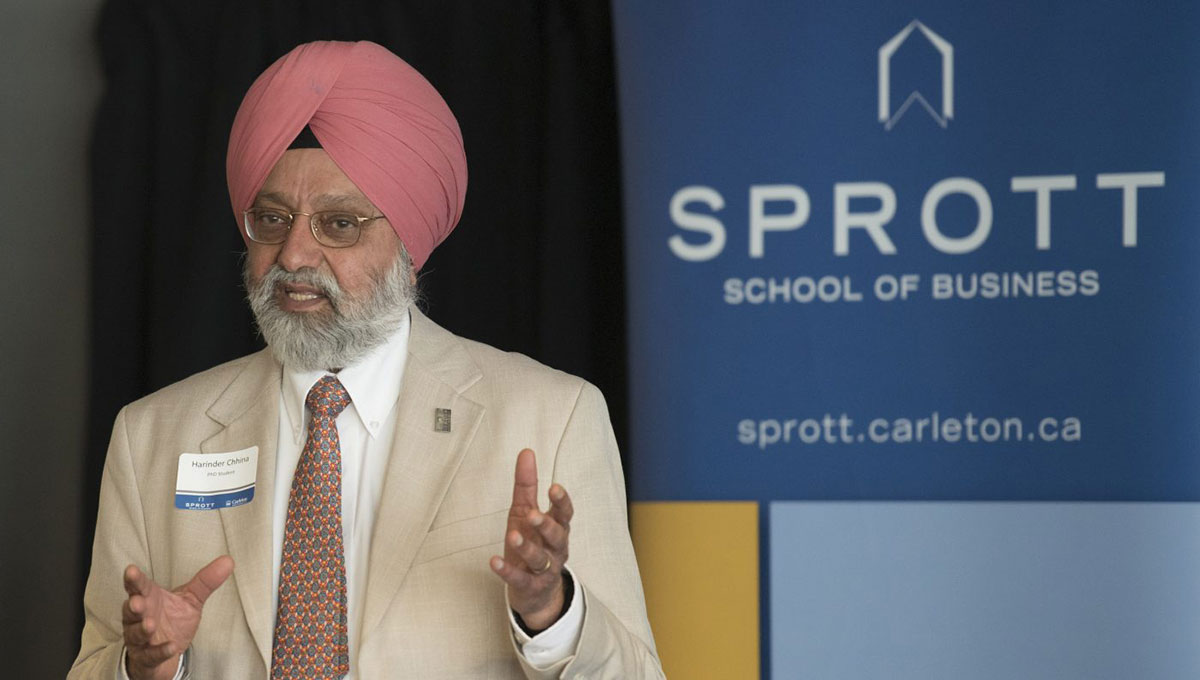 Potential for Success
Instead, Chhina says, the best indicator of potential for success is an immigrant's openness to integrating with Canadian culture. It appears that ethnic identities, while important, do not influence workplace assessment of leaders who are ethnically different.
Chhina, originally from India, says his research is partly inspired by his own experience as a first-generation immigrant to Canada.
"Where I work, I'm the only person of colour," says Chhina. "But I haven't ever felt that I'm not fitting in. That's partly due to have the skillsets needed for the job, but language proficiency is certainly a big factor."
Immigration A Heavily Contested Topic
At a time when immigration continues to remain a heavily contested topic throughout the world, Chhina's research is both timely and topical.
"Canada is a multiculturalist society compared to some others, such as the United States, where they have the 'melting pot' or assimilation strategy, which generates feelings of 'us' versus 'they,'" Chhina says.
In Canada, he says, the focus is on the integration of immigrants as equals. "It appears that such a philosophy of multiculturalism has worked well for Canada. It has helped Canada use the large human capital of immigrants in an effective way."
Chhina hopes his research will help shape Canadian government policies on the integration of immigrants and, at the same time, help businesses create welcoming environments to harness the full potential of immigrants in the workplace.
Monday, July 9, 2018 in Research, Sprott School of Business
Share: Twitter, Facebook