By Nick Ward
Photos by Chris Roussakis
When Canadians reflect on the history of their country and those who were instrumental in shaping it, the names of political titans like Macdonald, King, and Trudeau are far more likely to enter the discussion than Oscar Douglas Skelton.
Carleton University's Norman Hillmer's new book, O.D. Skelton: A Portrait of Canadian Ambition, discloses why Skelton deserves a place in the Canadian consciousness.
Hillmer's book is a colourful depiction of the immensely interesting life of Skelton – the most influential public servant our country has ever seen, but much more than that. An ambitious Canadian, anxious to get his country ahead, and set himself ahead at the same time.
Skelton began his professional career as an academic, working at Queen's University where he was a popular professor of Economics and Political Science and for a time, the Dean of Arts. All the while, he was an activist for a better, more just, progressive Canada.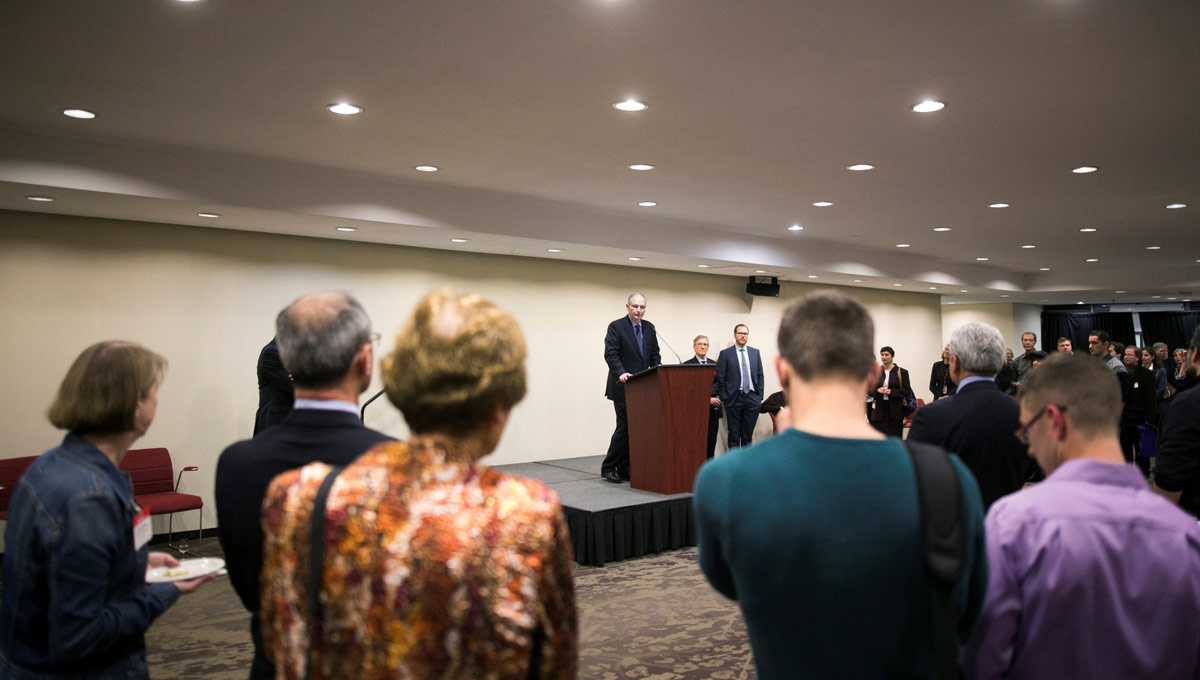 In 1923, Skelton thrust himself to the center of the public sphere when he accepted a job as Prime Minister Mackenzie King's foreign policy advisor. As an unwavering Liberal and a devoted nationalist, Skelton was a natural choice to become, in 1925, the head of Canada's Department of External Affairs, where he would serve until his sudden death in 1941.
What made Skelton remarkable was his ability to think outside of the box; way outside. In the years before the Second World War, the question for most Canadians was, "Does our destiny lie with Britain or America?" For Skelton, the answer was neither. He knew deeply and instinctively that Canada's destiny lay with Canada.
"Skelton understood that we had been given half a continent of the world's geography. This was a gift. One we needed to make our own," explains Hillmer. "We were a colonial people full of self-doubt. Skelton was unusual for his time. A post-colonial, with no doubts at all."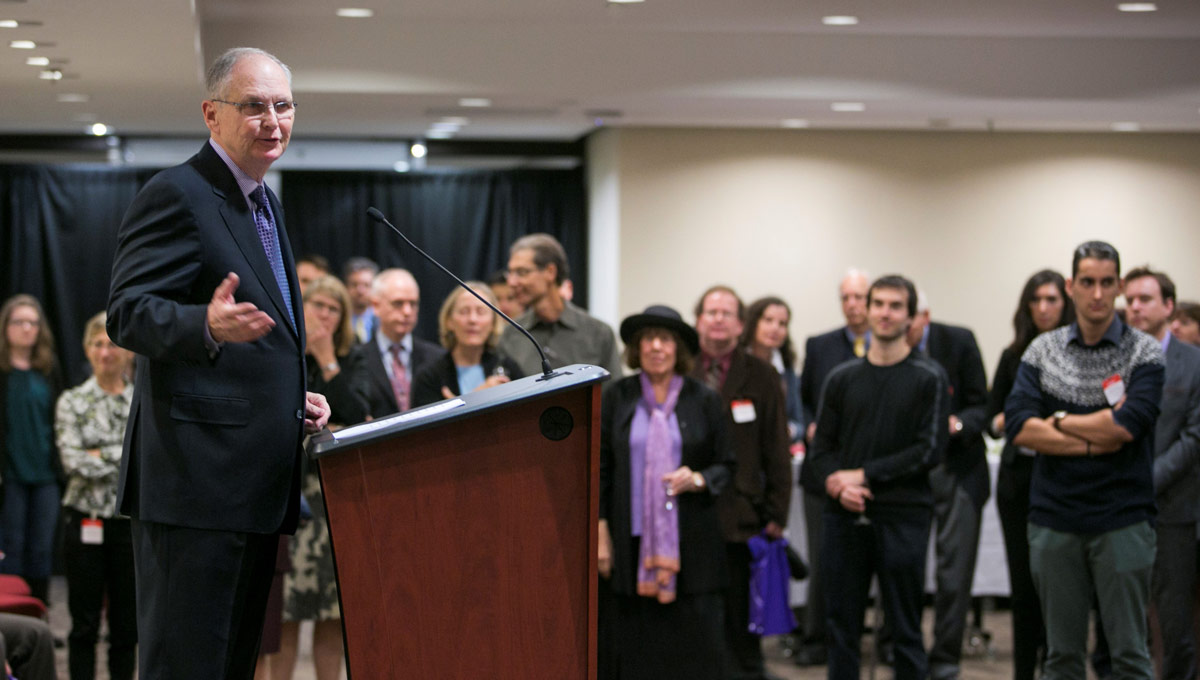 Full of self-belief, Skelton navigated Canada away from the British and their empire. As the helmsman, Skelton created Canada's diplomatic service and the government body we know today as DFATD – The Department of Foreign Affairs, International Trade and Development.
"Skelton's life work was Canadian independence. He set his country out to do the work of the world."
Hillmer's O.D. Skelton: A Portrait of Canadian Ambition is the account of an architect of a historical giant. Hillmer discovered in his vast research that Skelton the man who seemed so grey at first glance was full of life, interest and complexity. "Not a grey man at all," said Hillmer.
"As I read his diaries I began to understand Skelton as a person who overcame his timidity and shyness to become, quite deliberately, a public man."
"He was very complex. I started my research because I was interested in O.D's ideas, but I quickly became aware that his ambition and drive were the most important things about him. Skelton was a man of integrity who overcame personal obstacles to fight for what he believed in. Yet, he was also a political man who easily forgot that politics are for prime ministers, not public servants.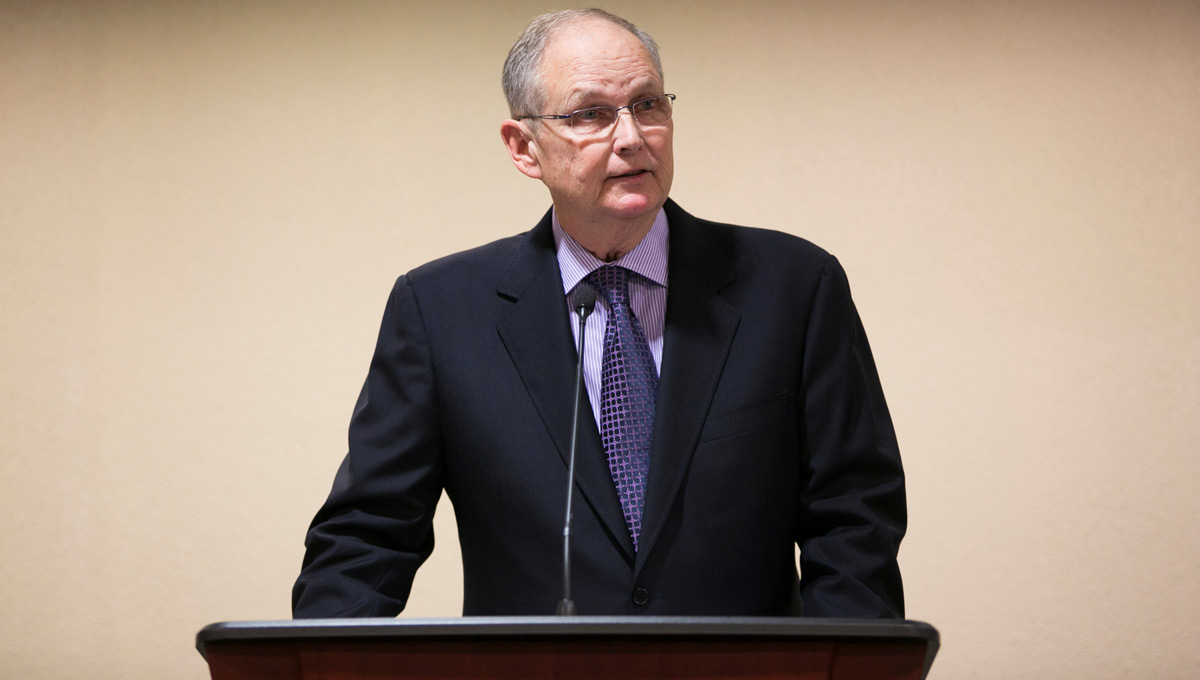 Hillmer describes this work on a mysterious and influential Canadian as his most important book. It might be the story of a single Canadian, but ultimately, A Portrait of Canadian Ambition reaches far beyond O.D. Skelton.
Woven into this fascinating biography is an exploration of our national history in a global context, offering readers a glimpse of what Canada was and what it can be. At the same time, it is an analysis of power and politics and of personal aspiration and accomplishment. Hillmer's work, about an avant-garde individual who changed a country, is as inspirational for Canadian readers as it is informative.
Nearly seventy-five years after Skelton passed away, Hillmer skillfully conveys why a more celebrated legacy for Skelton is long overdue.
Wednesday, November 18, 2015 in Arts and Social Sciences
Share: Twitter, Facebook