By Joseph Mathieu
Photos by Josh Hotz
Before giving the Peter Stursberg Foreign Correspondents Lecture, award-winning print journalist Janine di Giovanni gave her audience a glimpse of life in a war zone.
A slideshow of images from Syria, photographed by Nicole Tung, ran briefly without comment: men searching for bodies under destroyed buildings, bloodied and crying children, families making meals in camps surrounded by chain link fence topped with barbed wire.
"Witnessing the extreme suffering of others and trying to relay the sorrow and the pain to the wide public is a very heavy burden to shoulder," she said.
But she does feel it her a duty to be there and report on those caught in crossfire.
For almost 30 years, di Giovanni has covered sieges, genocides and outbreaks of disease throughout the Balkans, the Middle East and Africa. She said her writing has released her from trauma that regularly plagues war correspondents, and that her reporting can make a difference if the right person reads it.
To date, she has written seven books on her experiences in conflict, and her coverage of war zones has been used by international tribunals.
Di Giovanni gave the second annual lecture hosted by Carleton University's School of Journalism and Communication on Nov. 7, 2018 at the Canadian War Museum to reflect on her work and her methods.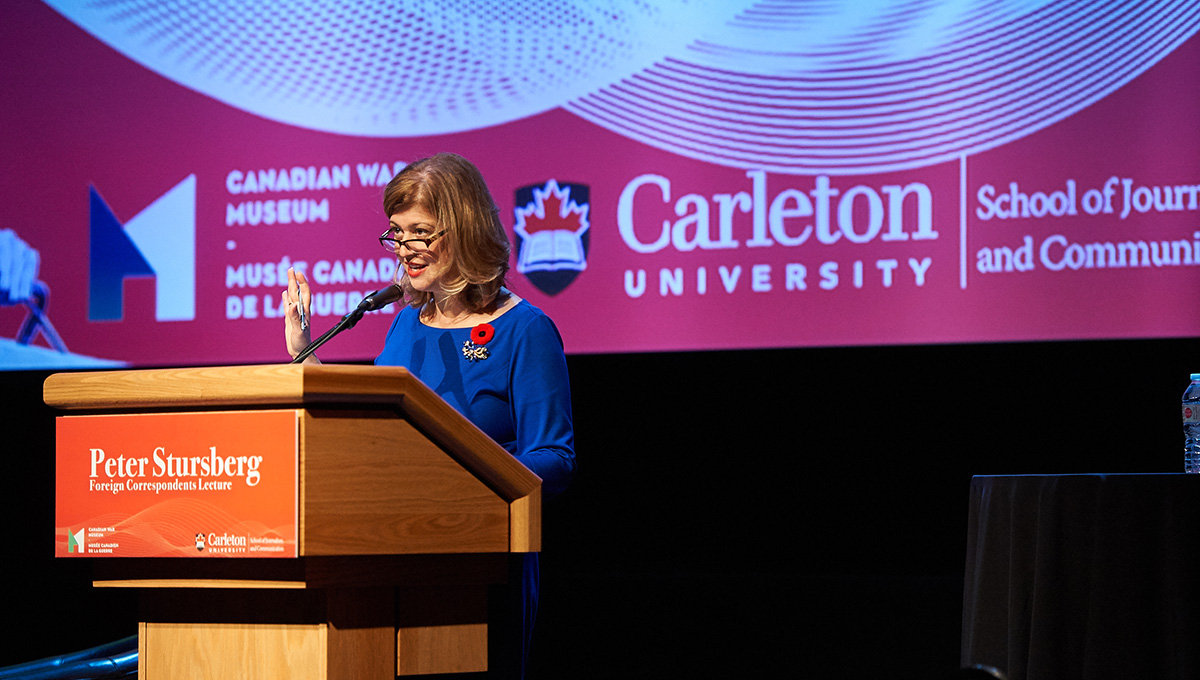 Holding Power to Account
Afterwards, Rita Celli, host CBC Radio's Ontario Today and a Carleton journalism graduate, moderated a question and answer session where Di Giovanni discussed the ways in which she learned to become better at listening, how to find fixers in foreign countries and how to stay alive in a hostile environment.
"I think it's fair to say that this is a journalist who has a capacity to convey the stories of human suffering with a clarity and a way that somehow manages to be understated and unnervingly vivid," said Celli.
---
More Interesting Reads
---
Known for her honest and often brutal reports of human rights violations, the journalist and author described her experiences to a packed theatre, including many journalism students. She explained why their work is essential in a world of rising populism and aggression towards the free press.
Journalism is still meant to hold power to account, she said. It's also the only way to shine a light into the world's darkest places.
She never planned to become a reporter. But as a grad student in the last '80s, di Giovanni was compelled to fly to Israel to meet a Jewish lawyer named Felicia Langer. She read a news story about Langer, who controversially defended Palestinian political prisoners in Jerusalem because she believed everyone had the right to legal representation.
"She took me to the West Bank in Gaza," said di Giovanni. "I had lived in a world of libraries and books and . . . suburbs with bicycles and vacations at the beach. And here were people who'd been living in hellish conditions."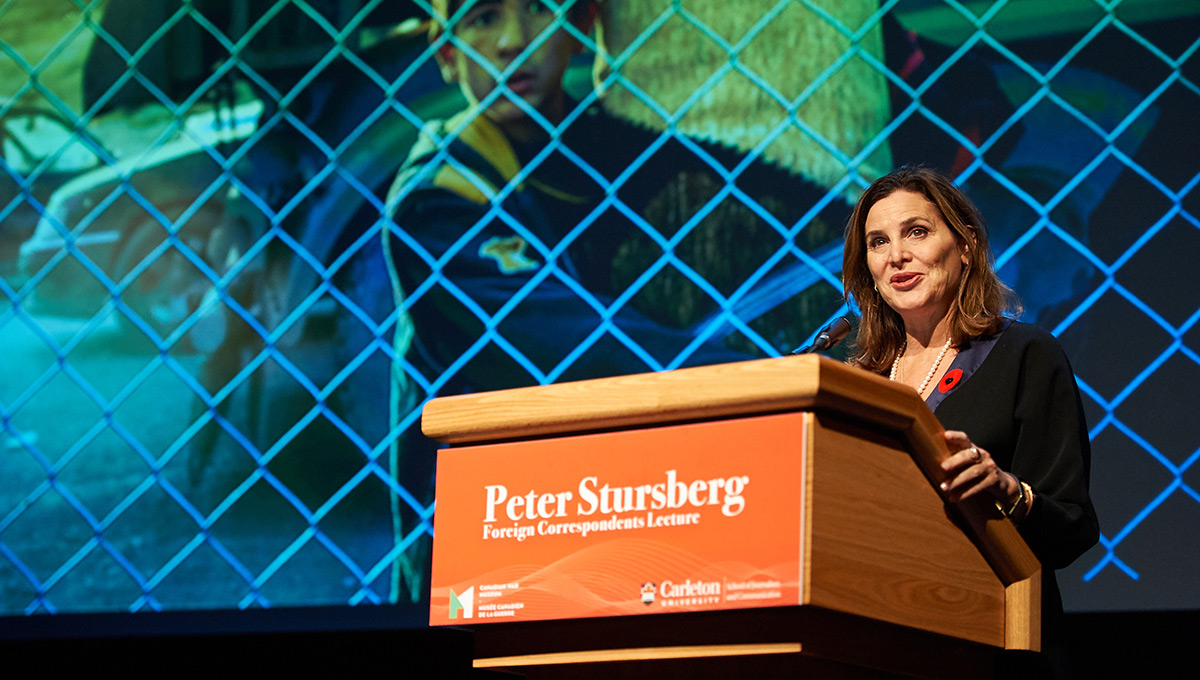 An Obligation to Describe Conditions in War Zones
Her perspective, and her life, changed forever. Langer told her that if she had the means to do so, she had an obligation to write these people's stories.
Di Giovanni's profile of Langer caught the attention of a literary agent who asked the 26-year-old to write a book. The result was Against the Stranger: Lives in Occupied Territory, which covered the perspectives of Israeli soldiers and settlers, Palestinian activists and radicals, as well as potential suicide bombers and people who had been imprisoned or tortured.
In 1992, she went to besieged Sarajevo, Bosnia to live on the main downtown street called Sniper Alley. In 1994, she travelled to Rwanda where, between April and August, one million people were murdered. Wherever she went, she chronicled the days of those whose lives were disrupted and sometimes destroyed by war.
"It was almost as though I walked through a door and I could never go back again," said di Giovanni.
Named in honour of Peter Stursberg, Canada's last living war correspondent from the Second World War, the lecture recognizes the importance and impact of journalism in war zones and areas of conflict around the world. Last year, his children, Judith Lawrie and Richard Stursberg, endowed two initiatives at Carleton University — an award and a lecture.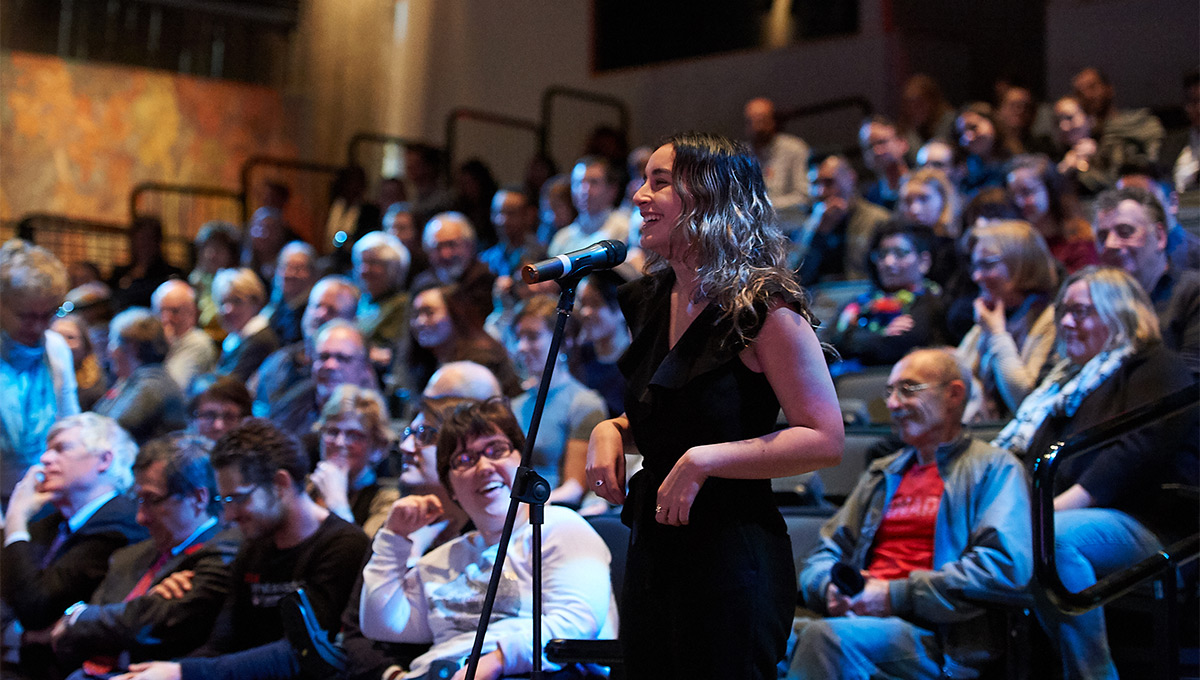 Covering the Shifting Nature of War and Combat
Lawrie announced that Master's of Journalism student Ash Abraham received the first Peter Stursberg Award in Conflict Journalism and Media Studies for her reports on the possible reunification of the Koreas by documenting the lives of North Korean defectors in South Korea. Lawrie's brother Richard, former executive vice-president of CBC English services, said the lecture was created to help people to better understand how to cover the shifting nature of war and combat.
"Because as the nature of combat changes, obviously the nature of journalism changes," he said.
Now a senior fellow and professor at Yale University's Jackson Institute of Global Affairs, di Giovanni regularly teaches about the changing face of war and about humanitarian disasters she covered, like those in Rwanda, Sierra Leone and Bosnia. But if she's an expert in anything, she said, it's in how wars usually catch people off guard.
"For ordinary people, war starts with a jolt," she wrote in her latest book, The Morning They Came For Us: Dispatches from Syria. "One moment the daily routine grinds on, ATMs work and mobile phones function. Then, suddenly, everything stops.
"Barricades go up. Soldiers are recruited and neighbours work to form their own defences. Ministers are assassinated and the country falls into chaos. Fathers disappear. The banks close and money and culture and life as people knew it vanishes."
Foreign correspondents will always need to document and gather evidence to tell their stories, said di Giovanni. But covering conflict can also be slow and indirect. She approached her work with the curiousity of an anthropologist, spending months talking to people, even living with them, and allowing herself time to understand and portray how war, poverty or disease had shaped their lives.
"Our job, whether you're working in Ottawa, or whether you're working in Montreal, or you're working as a war reporter, is to tell the truth," she said.
"And to give a voice to people that don't have a voice."