By Tyrone Burke
Photos by Chris Roussakis
The ivory tower's walls are getting a little more permeable.
For the past six years, the SSHRC-funded action research project Community First: Impacts of Community Engagement (CFICE) has studied how players on campus and in the community can partner to co-create knowledge and positively impact communities. As the project enters its final year, it's looking to leave a legacy.
On June 20, academics joined civil society and funding organizations from across Canada at Carleton University to launch Community-Campus Engage Canada, a network that will strengthen connections between participating institutions and co-create socially innovative research that's equitable, ethical and respectful.
"This is a powerful moment," says Peter Andrée, associate professor of Political Science and principal investigator for CFICE.
"We have an opportunity to bring people together – an opportunity to model civil society in a new way. Today, we bring many people together, including community organizations that know the value of this work, have learned how to do it well, and in some cases have had to push back against universities and colleges. This is what we need. These voices will help set the direction forward."
Academia hasn't always had the best track record when it comes to creating research for and about marginalized communities. Too often, research done without collaboration has had little impact – or worse, actually harmed those it sought to help.
"Our goal as engaged campuses should be to lift up community," says Catherine Graham of the National Association of Friendship Centres, which represents the urban centres that are the   primary providers of programs and services for urban Indigenous people.
"To that end, I'm asking that people consider who the experts are in any given research project. If academics were the experts, we wouldn't be out there asking the questions.  It's the community that are the experts, and they conduct research every day. Life is about doing research. That's how we navigate the world. We have questions. We experience challenges, and we have to look at the world around us, or on the Internet, to find out how we can overcome and address those challenges to improve our lives, and the lives of those who come after us."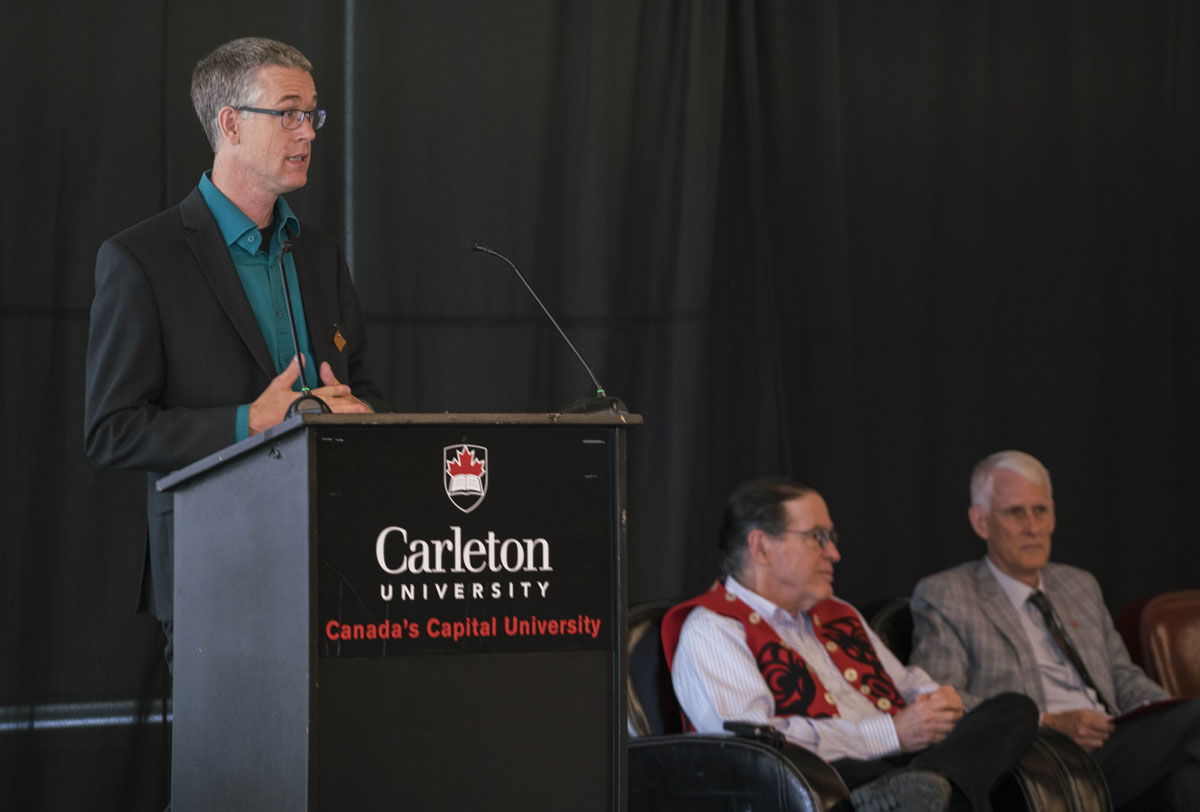 Meaningful Community Engagement
Andrée agrees that meaningful community engagement is critical. It's the driving force behind the creation of Community-Campus Engage Canada.
"Knowledge is not just coming from the professor," he says. "Community-based research is maybe best thought of as being co-created with partners. In the fourth year of CFICE, we brought all of the evaluation data together and said collectively, where do we go from here?
CFICE created the Aligning Institutions for Community Impact working group to co-ordinate the efforts of universities, colleges, funders, and community organizations to ensure community engagement is productive. That working group is morphing into Campus-Community Engage Canada and bringing new partners to the table to create a national network that shares knowledge and advocates with provincial governments and federal agencies.
It will seek to address specific challenges community organizations face, such as under-representation in internships funded by MITACS, a non-profit, national research organization that receives public funds to support research partnerships between universities and industry. MITACS-funded internships require that funds be matched, and Community-Campus Engage Canada is looking at ways to better make that happen.
"We're talking about creating an innovation fund that would pull together some money from the philanthropic sector that supports education, community development and social innovation," Andrée says.
"(We're) saying to the sector, you support all this stuff, why don't you put your money with a fund that can be used to create matching money for MITACS grants for community organizations who want graduate and postdoctoral interns to further their work."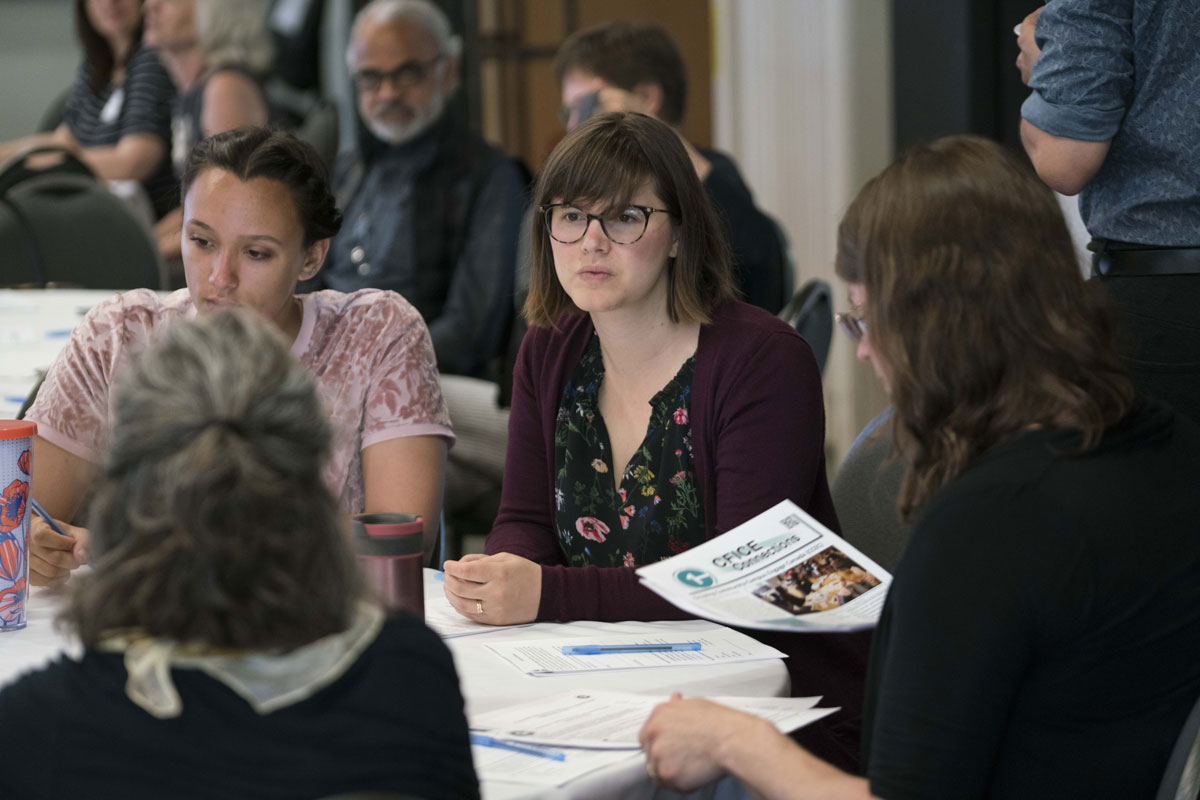 Enhancing Educational Experience for Students
And while Community-Campus Engage Canada's primary goal is to co-create research that positively impacts communities, it also promises an enhanced educational experience for students.
"Students want to feel connected," Andrée says, "to work on aspirational types of projects, to feel hope. Community-engaged experiential learning projects really give them something to get excited about. Different types of learners thrive in community projects. They give students a sense of purpose they never had before.
"It's also important for research — outcomes are better when research is co-created with its users, when they help design questions and are part of data analysis. They're the ones who can directly implement the results. Knowledge mobilization is a big buzzword in universities, but a lot of research doesn't translate quickly. In partnerships, research translates very quickly.
"Then there's a third side of this: the reputation of the post-secondary sector. There are many questions being asked about universities – are they worth the public money we invest in them? This type of work shows the benefits of research to the public, and that has a reputational benefit. The legitimacy of the post-secondary sector is enhanced when community engagement is done well."