The enjoyment of sport has a lot to do with place.
On Lake Tonlé Sap, the floating village of Chong Khneas in Cambodia, the community takes shots on a floating court. In Dubrovnik, Croatia, the City Wall Rooftop Court looks out over the old city accompanied by a backdrop of the Asiatic Sea. In New York City, considered to be the basketball capital of the world, courts are around every corner and you can hear the squeak of shoes into the wee hours.
In Ottawa, from Acres Park and Sheffield Glen Park on Southvale Crescent to the Jack Purcell Community Centre, all ages and abilities lace up.
The humble beginnings of basketball, a game that started with a peach basket and a love for competition spread quickly across the globe. James Naismith, a physical education teacher from Almonte, Ont., just 50 kilometres from Carleton, was teaching in Springfield, Mass., when he created the game in 1891. He wanted something that could be played indoors and take up minimal space while keeping violence to a minimum.
Basketball would later make its way to the Olympics in 1936. And with the Raptors history-changing win in June at the NBA championships, basketball has never been bigger in Canada.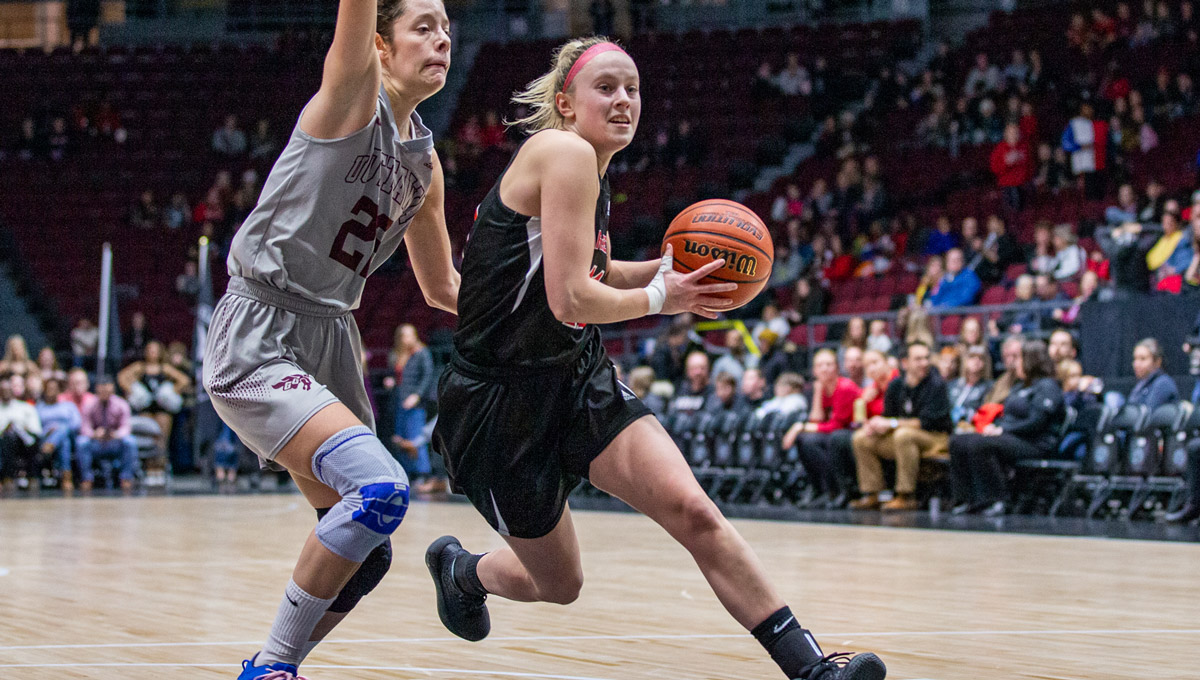 Ottawa to Host 2020 U SPORTS Championships for Women's and Men's Teams
Ottawa will be the place to be in the 2020 U SPORTS Championships, where both men's and women's basketball finals will be played for the first time in the same city. And playing the Final 8 in Ottawa is a first for the women's team.
The partnership between the University of Ottawa, Carleton and Ottawa Sports & Entertainment Group (OSEG) take places at TD Place, with 16 of the best university basketball teams compete for championship title from March 5 to 8.
Carleton's men's basketball team has reigned supreme for many years during 17 consecutive appearances at the championship since 2003 with 14 wins.
The Ravens also stepped up in the '60s with three appearances in the finals from 1965 to 1968. Although the University of Ottawa has never won the title, they've made 11 appearances at the championships, twice losing to Carleton.
Since the University of Windsor won the women's basketball championship five times in a row from 2011 to 2015, there have been four one-time winners since: Saskatchewan, McGill, Carleton and McMaster. Carleton's team took home the top prize last year after three previous tries at the finals. The University of Ottawa has never won the title, although they've made eight appearances, the first in 2004.
Alyson Bush remembers shooting hoops at six years old. In 2011, she represented Carleton at nationals and did so again in 2013. After graduation, she played professionally in Germany. When she returned to Ottawa, she played on a women's league for a few years. And although she's finally hung up her shoes, she's taken lessons from the court into her everyday life.
"There is definitely a lot of things that I learned from my basketball career that correlate into the real-world."
She's also ready to see men's and women's basketball come together in the city.
"It's an exciting sport to watch and having skilled teams in Ottawa makes it that much more exciting."
Many members of the basketball community are excited the Lansdowne Park venue.
"Having a big event more central is going to be huge for the city," says Bush. "It's high-calibre basketball that everyone is going to be watching."
Leo Doyle, who moved to Ottawa from Cape Breton, N.S., is a dedicated basketball coach for Ottawa Shooting Stars. Established in 1991, the club has expanded from a small team of young girls to over 400 kids in competitive and house leagues.
Doyle has been awarded the Ottawa South Community Association Lifetime Achievement Award for his commitment to basketball, his coaching and mentoring of youth. He has also simultaneously built and sustained the Central Ottawa Basketball League.
Doyle says that OSEG's joining in the partnership represents a coming of age for Ottawa. With the new LRT system, and the decision to host both men's and women's together, Ottawa is truly putting itself on the map.
"There's a lot of symbolism there," he says. "It's an opportunity to use the sport of basketball to bring the community of Ottawa together just a little closer."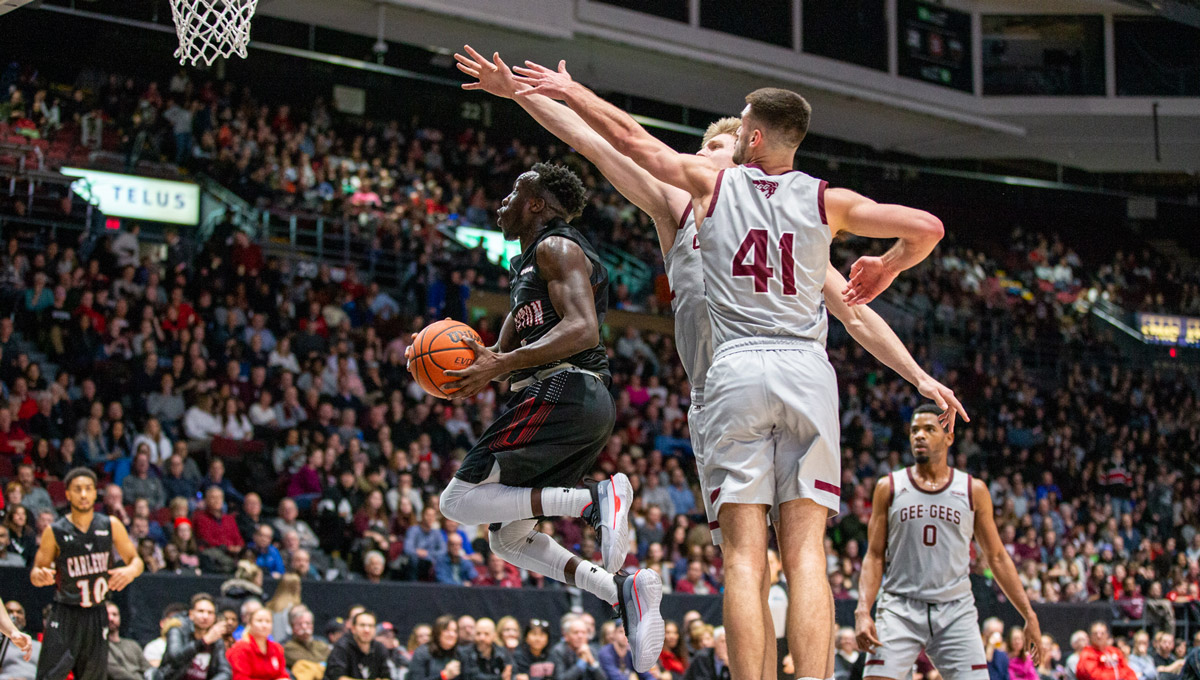 Collaboration is Essential to Grow Basketball Community
Collaboration between the city, community, schools and clubs is essential to preparing kids to one day see themselves in the U SPORTS nationals, says Doyle.
"The level of basketball at university doesn't become possible unless you are engaging at other levels, such as the youth levels," he says.
While Doyle believes the Ottawa basketball community has the ability to expand through collaboration and teamwork, he sees areas for improvement, such as making more spaces available to community organizations.
He suggests that schools make gyms available during summer evenings so that Boys and Girls clubs and other volunteer-run groups can enjoy spaces that would otherwise go unused.
"The people who get squeezed out tend to be low-income kids, kids whose parents are working long hours (and) can't volunteer and help out with their sports, which can diminish their chances of getting involved."
Tony House has watched the basketball community grow in Ottawa for the last 30 years. A long-time coach, he's the founder and director of Canada Topflight Academy, a prep school that combines basketball with academic goals.
"We're seeing it from the grassroots level," he says. "Basketball is booming in Ottawa and, at every level, we're seeing success because of committed volunteers and players."
Selwyn de Souza, a retired high school teacher and coach, is also involved at the grassroots level. He's been all about basketball since 1974, but he's been involved with the competitive community since 1982. Although he's been retired since 2010, he still convenes with girls' basketball at the high school level.
In regard to hosting women's and men's university teams together, de Souza also thinks Ottawa will emerge as a basketball leader.
"Hopefully it will rotate from region to region and conference to conference, so that everyone gets to experience it as both being a part of it and as a spectator," de Souza says.
These basketball leaders agree that collaboration is the magic ingredient to sustaining a basketball community in Ottawa.
But Ottawa needs more than just events to make a name for itself as a basketball city. It needs the community to come together to celebrate and to engage with courts in every neighbourhood.
Jennifer Brenning, assistant vice-president of Carleton's Recreation and Athletics, played basketball in high school and her daughter played competitively for five years.
Brenning says that Ottawa is a fantastic basketball city, but there are still some concerns about the decision to host men's and women's together.
"There is some pessimism around this concept of hosting men's and women's at the same time, but we feel very strongly that our goal is to elevate the women's tournament," Brenning says.
"The women's national championship will be played in the largest venue that it's ever been staged and our objective is to fill the stadium for the women's event as well as the men's.
"This is the highest level of basketball in the city," Brenning says. "In fact, besides the Raptors, university basketball is the highest level of basketball in the country."
The impressive level of ball isn't too far away. The 2020 U SPORTS Final 8 Championships will be here in March, with 22 games over four days.
Tickets can be purchased at tdplace.ca/tickets
De Souza, reflecting on his time with high school ball, says Ottawa is more than ready to make waves in the national ball community. It's his work within the grassroots level that has shown him that.
"I feel that the local organizing committee with our great volunteers will host an outstanding event to set a template for the future."
Wednesday, February 26, 2020 in Athletics
Share: Twitter, Facebook