By Matt Gergyek
Photos by Chris Strangemore
Participants in the 13th annual President's Golf Tournament teed off Aug. 20 at Stonebridge Golf Club and held a reception and dinner at Carleton University's Ravens' Nest, raising $140,000 for student athletes.
The event is one of the most successful annual charitable tournaments in the Ottawa region. It's supported by Carleton's corporate and service providers through tournament sponsorship fees.
Since its launch in 2006, the tournament has raised more than $1.9 million to support Carleton's hundreds of student athletes on varsity teams. Proceeds also go to the Ravens Fund, an endowment for future student athletes at the university.
Golfers at this year's tournament, including prominent donors and alumni, enjoyed pristine weather, a BBQ lunch, gourmet on-course hospitality and first-class championship course conditions.
Student athletes volunteered to help make the tournament a success.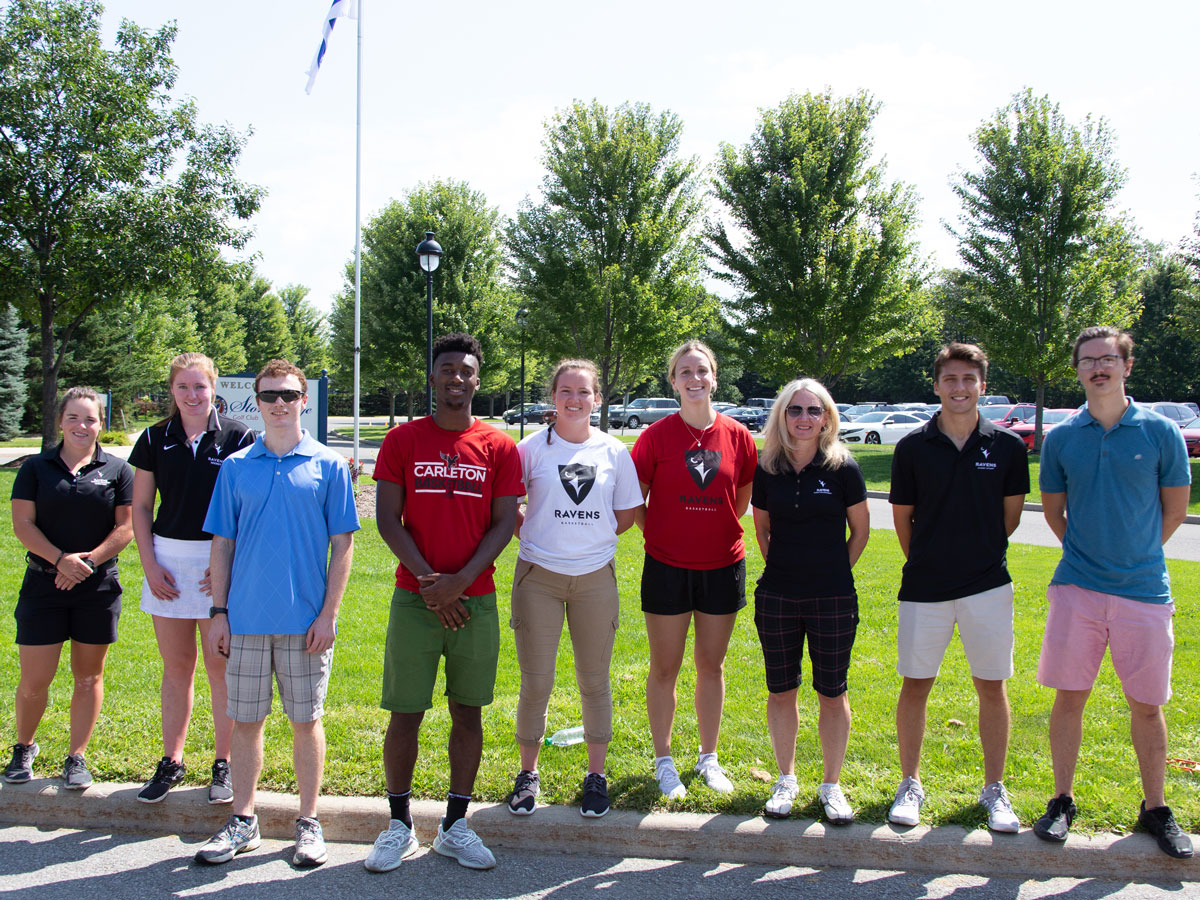 A Source of Pride and Connection
"Athletics has been an important part of the Carleton story from the very beginning," said Carleton President Benoit-Antoine Bacon. "They are – and always have been—an undeniable part of the Carleton experience" and a "source of pride and connection for athletes and their fans."
Bacon thanked the student athletes for their tireless academic and athletic commitment.
"You have an impact. Your participation here makes a difference for today's scholar athletes and, ultimately, for the community we serve. You're helping us write the inspirational stories for the future."
Richard Poujade, announcer for Ravens home games, was the master of ceremonies at the event.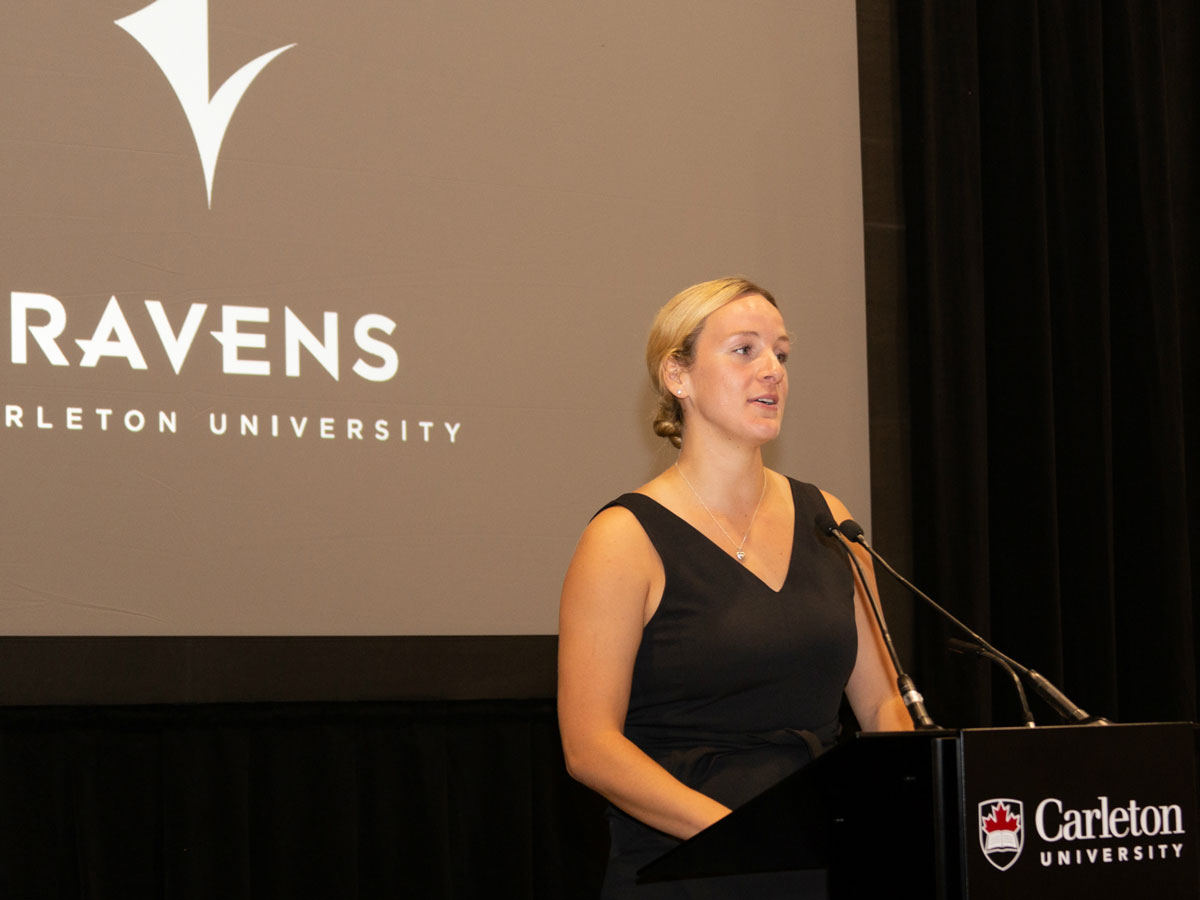 An Invaluable Impact
Two Carleton student athletes – Nicole Gilmore of the women's basketball team and Mitch Wood of the men's basketball team – spoke about the invaluable impact of funds raised by the tournament.
"The proceeds raised from the President's Golf Tournament are incredibly important to our student athletes . . .  as they pursue excellence in both their academics and athletics," said Jennifer Brenning, assistant vice-president (Recreation and Athletics) and chair of the event. "Our student-athletes are very appreciative of the support they receive from this tournament."
Carleton's athletic teams have excelled in recent years.
In the 2017-2018 season, the women's basketball team played an undefeated regular season (23 straight games) and pushed the momentum into the playoffs, taking home their first-ever national title.
The men's team also went undefeated in the regular season and won bronze in the playoffs. In the past 15 years, the team has won a monumental 13 national titles.
In the football realm, the Ravens have won the Panda Game against the University of Ottawa four times in a row. On Sept. 29, the team will attempt to take home Pedro the Panda for the fifth straight time at TD Place Stadium.
The 13th edition of the tournament was sponsored by C&W Services, a facilities services and management company, and Aramark Canada, a customer service business across the food, facility and uniform industry.