Young Matthew Bamsey dreamed of travelling in space; as a man still besotted with the idea, he's on the short list of 17 people selected to compete for just two Canadian astronaut positions.
In the meantime, he's already transformed his childhood dream into a vocation, Bamsey started by choosing Carleton University's Aerospace Engineering program, one of only a few in Canada and the one that offered both an attractive co-op program and scholarships.
"Carleton was an amazing experience for many reasons," he says.
"One of the things that really stood out was a program in which you could go for a 16-month work term. It was very well managed and I was able to get my first internship at the Canadian Space Agency (CSA) after my second year. That opened up a tremendous number of doors, and allowed me to get into the space field and work on different projects."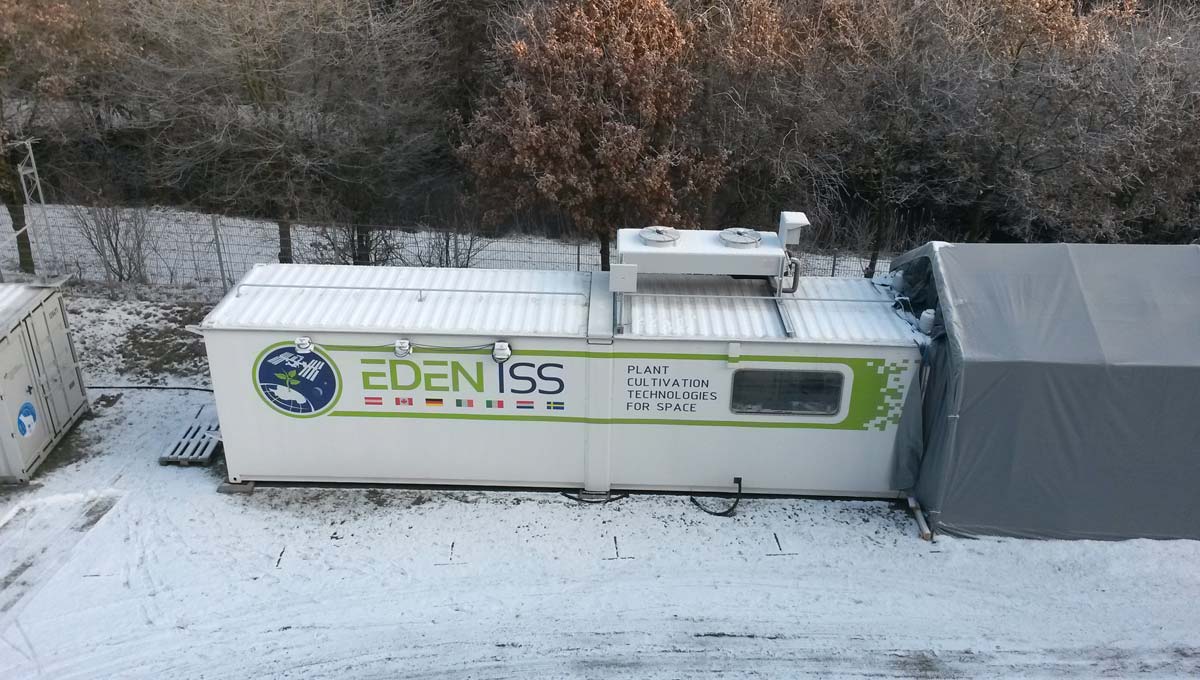 Flexibility Opened Doors
The program also provided opportunities to network, build confidence, and to meet other people in the space domain.
"In fact," he continues, "the flexibility in the program allowed me to go back to the CSA following each (school) year; I continued that on and off for 10 years working first as an intern, and then conducting my PhD research there."
After Carleton, Bamsey completed a master's degree in human space flight, and finally, a doctorate in environmental biology at the University of Guelph. About three-and-a-half years ago, he took his skills and experience to Bremen, Germany to the EDEN ISS (International Space Station) project to research the benefits that plants have on long-duration flights – they not only provide food, but also clean the water and produce oxygen aboard the space station.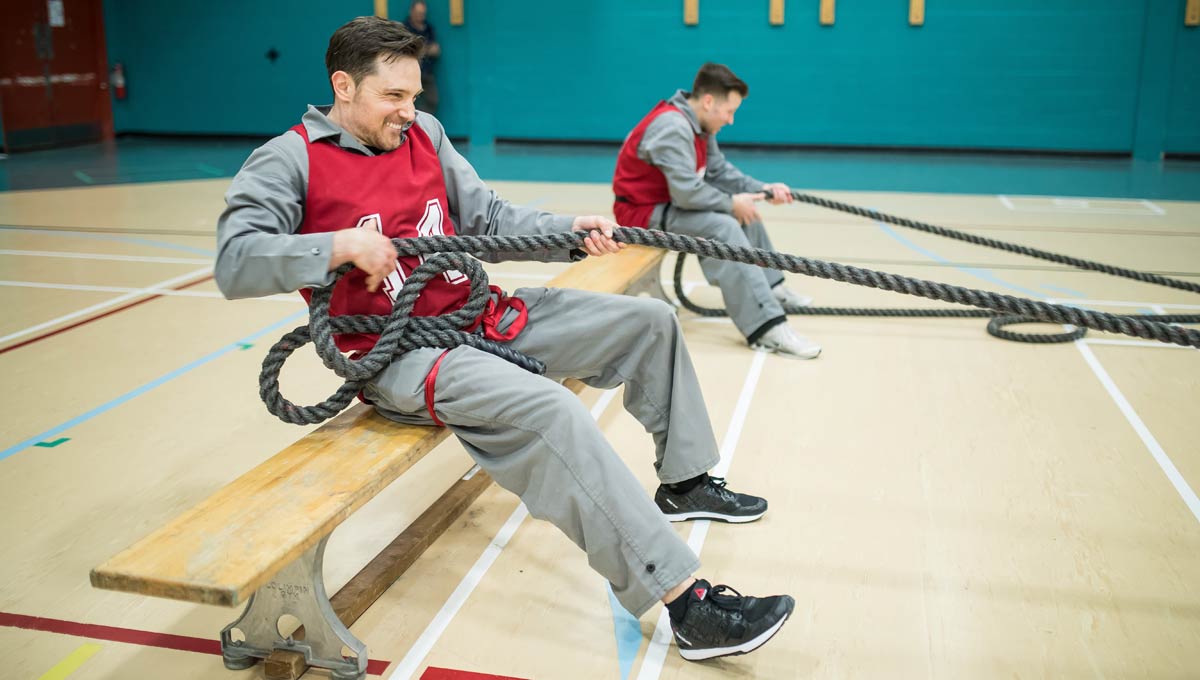 Led by the German space research centre, EDEN ISS is funded directly by the European Union through the space exploration branch of Horizon 2020, the largest life-support research project in the world.
It's at the EDEN ISS where Bamsey and his colleagues are studying the technology to grow plants on space flights, on other planets and on Earth in challenging environments—the Arctic and Antarctic, for instance.
"I lived for four months on a Mars simulation in the Canadian Arctic at the Flashline Mars Arctic Research Station [F-Mars]. Seven of us simulated a Mars mission," he says.
While in Florida doing post-doctoral work, he also took plant experiments up in a parabolic aircraft – a plane that drops and climbs violently, causing 20 seconds of weightlessness each time – and appropriately dubbed "the Vomit Comet."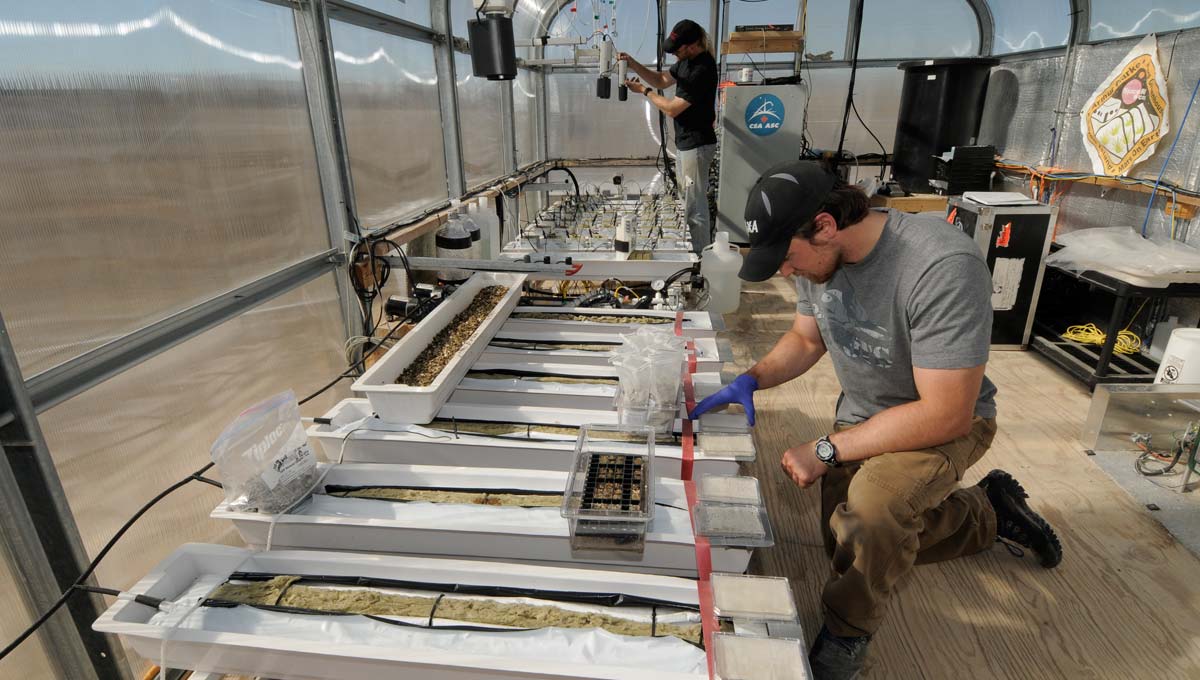 Canadian Astronauts
Experience Grueling Tests
Now, he's hoping that his research will earn him a place in Canada's astronaut program. In 2009, while working at EDEN ISS, Bamsey applied to the astronaut program at the CSA—one of 5,300 —and made it through a battery of physically and emotionally stressful tests to the short list of 16 candidates. Since he didn't make the final cut, he applied again last year, and is now one of the final 17 candidates.
The two finalists should be chosen by this summer.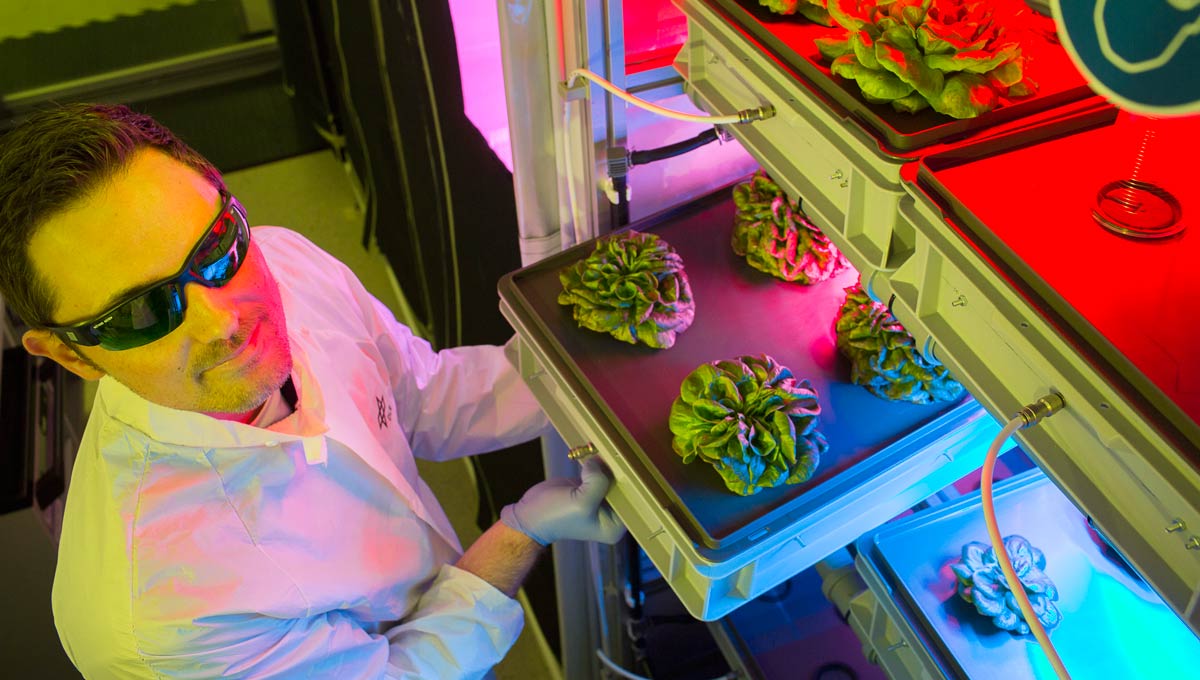 The last batch of gruelling tests was in Halifax, where the candidates had to survive fires and floods through physical strength and ingenuity, while a group of "20 people with clipboards are writing down how much you sweat and what you do wrong." Nonetheless, this optimistic applicant says:
"It's fun being exposed to things you've never done before. It's a tremendous learning experience."
In the meantime, his work at EDEN ISS will continue until the end of 2018, with a planned deployment of the plant experiments this October to the Antarctic Neumayer III station. For the nine staff there, having fresh produce—lettuce, strawberries, tomatoes, spinach, cucumbers, peppers–will boost their morale and their health, since they can't get supplies flown in for nine winter months when the continent isn't accessible by either plane or ship. Besides helping the researchers and staff, the project will test various technologies for long-duration space missions to the space station and other planets.
Until he knows whether or not he'll go into space, Bamsey will continue to advance and promote space research.
"Space exploration, and human space flight, is my passion. What I really enjoy is developing some kind of hardware or science and taking that to a novel or unique environment."