On March 28, 2019, Carleton University's campus community came together in the University Galleria to celebrate the successful completion of the Collaborate Campaign. And on April 17, the festivities continued in Richcraft Hall as members of Carleton's external community came to campus to celebrate reaching the campaign's $300-million goal.
The Atrium was transformed for the occasion, with more than 300 donors, alumni supporters, community partners, retirees, faculty, staff and students in attendance. The space was a picture of jubilance, complete with a red carpet, unique food stations, live entertainment and a massive balloon canopy (designed by Architecture Prof. Manuel Báez and students) in Ravens colours.
"The event tonight and this whole campaign is about community and impact," shared Benoit-Antoine Bacon, president and vice-chancellor. "Carleton has the reputation of being a caring and engaged community, and we really came together as a community and rallied behind the common cause of doing good."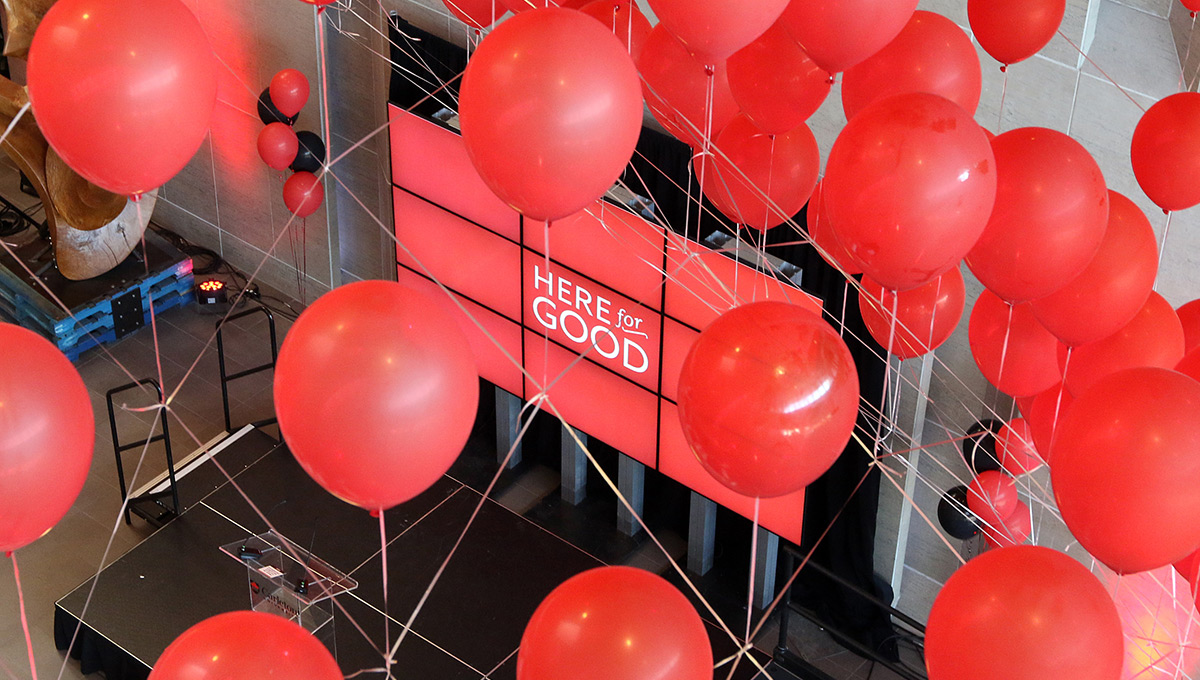 Funding the Future
Mirroring the Galleria event, the celebration featured an interactive marketplace of imaginative impact exhibits. Guests had the chance to learn about the many innovative academic programs, research projects, campus-wide initiatives and grassroots FutureFunder projects that have been funded through the campaign.
"If you look around, you'll see amazing examples of projects, programs and awards that have been initiated and supported by our campaign," Bacon told guests. "These examples are just a snapshot of the impact we've achieved together—there are literally thousands of other initiatives that were made possible by your vision, hard work and generosity."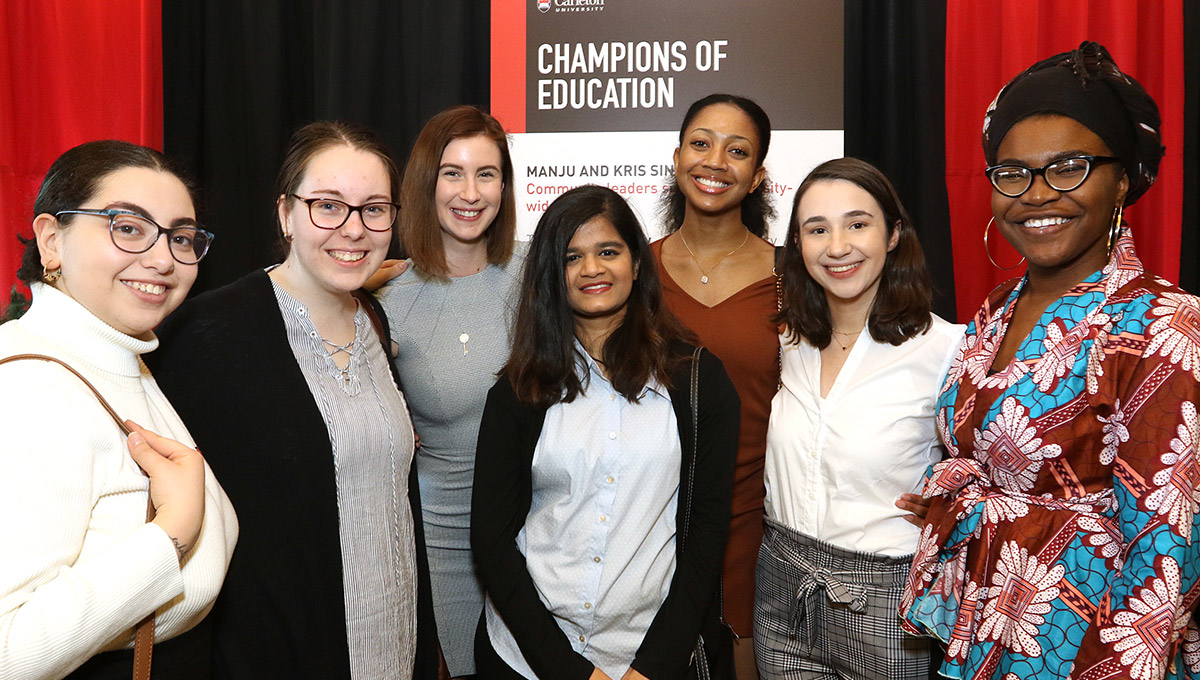 Carleton Community is Here for Good
Between the excitement and celebration, there was also reflection. Attendees mingled and moved about the room, contemplating the impact pieces, meeting other donors and champions, reminiscing on past successes and discussing changes they created together.
The overall sentiment was clear: the Carleton community is united in its commitment to making a positive difference in the world.
"During this campaign, we established a unifying tagline that guides us in everything we do: Here for Good," said Jennifer Conley, chief advancement officer. "Whether it's through research, teaching and learning efforts, or student initiatives, we strive to contribute to the greater good of society."