By Ellen Tsaprailis
Photos by Valerie Wutti and Chris Roussakis
The record-breaking basketball dynasty of the Carleton University Ravens men's basketball team has won its 14th national championship out of the last 17 seasons.
On Sunday, March 10, 2019, the Carleton Ravens beat the University of Calgary Dinos in Halifax with a score of 83-49 in the gold medal game of the U SPORTS Men's Basketball Final 8.
"So proud of Coach Dave Smart and our men's Ravens basketball team for soaring to their 14th gold medal at the U Sports Final 8 over the weekend!" said Benoit Antoine-Bacon, president and vice-chancellor.
"All Ravens' fans at Carleton are thrilled to see the W.P. McGee Trophy return to its home in Alumni Hall."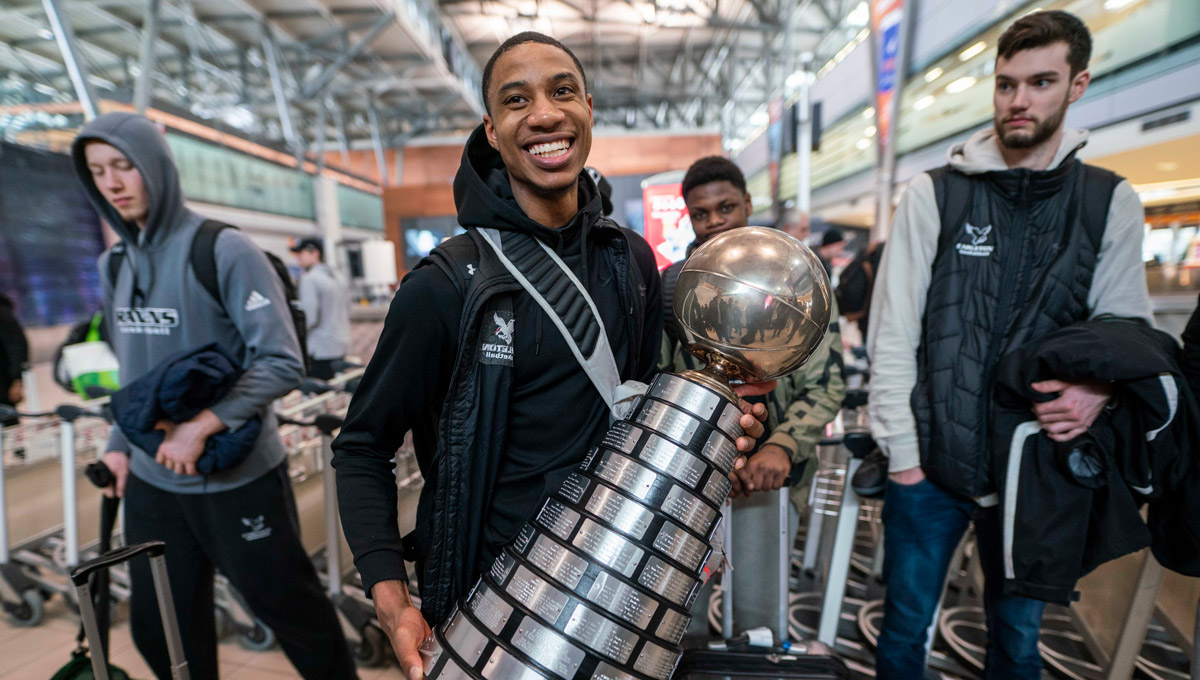 Ravens Extend Their U Sports Record
Since 1963 when the first men's basketball national championship was held, the Carleton Ravens have won more than any other university in Canada.
The closest Canadian university with multiple national wins is the University of Victoria. The Victoria Vikes men's basketball team won eight national championships from a straight run in 1979 to 1986 to an eighth win in the 1996-1997 season.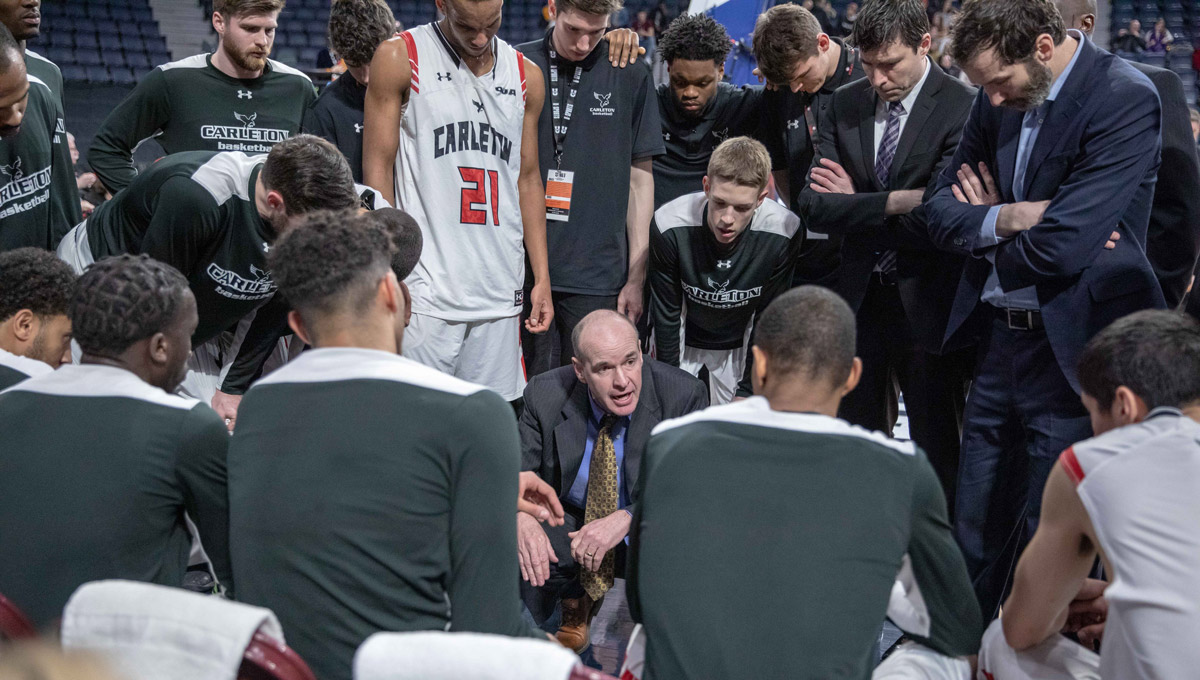 "It is a remarkable historic accomplishment for our men's basketball program," said Jennifer Brenning, Carleton's assistant vice-president of Recreation and Athletics. "Each championship title has been unique and special, as every year there are a different group of student-athletes that have performed to their potential to be the best in the country.
"We are extremely proud of the way these student-athletes and coaches represent Carleton University and all they have achieved."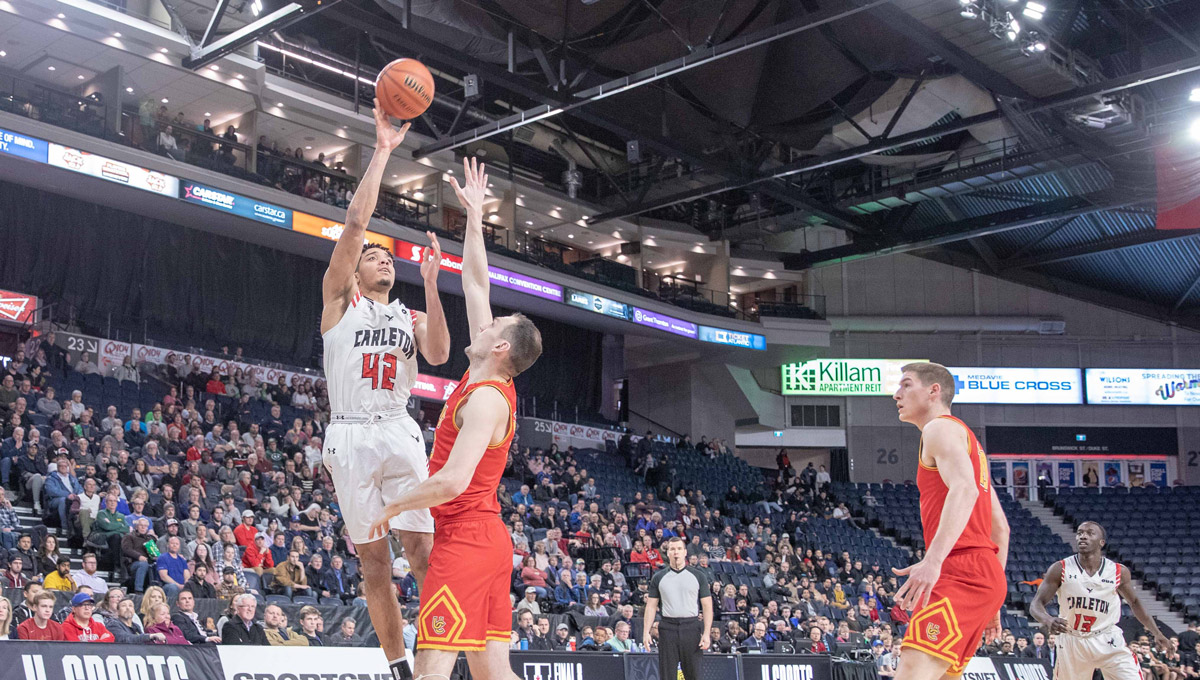 Most Valuable Players
Carleton forward and Ottawa native, Eddie Ekiyor, was named MVP of the championship game and received the Jack Donohue Trophy. The National Defensive Player of the Year award went to guard Marcus Anderson, and guard Munis Tutu was named a tournament all-star.
The team achieved a 22-1 record during league season with only one loss against the Ryerson University Rams. Overall, the Ravens won 39 games, three ahead of the second-place University of Calgary Dinos.
Thursday, March 14, 2019 in Athletics
Share: Twitter, Facebook