By Leah Coppella
Photos by Chris Roussakis
Mayor Jim Watson hosted Carleton's Queen Elizabeth Scholarship- Advanced Scholars (QES-AS) students at City Hall on May 24, 2019, declaring it "Carleton University — Queen Elizabeth Scholar Day" in Ottawa.
Watson and City Manager Steve Kanellakos led the group on a tour, and held an information session and discussion about the climate crisis and resiliency in Ottawa.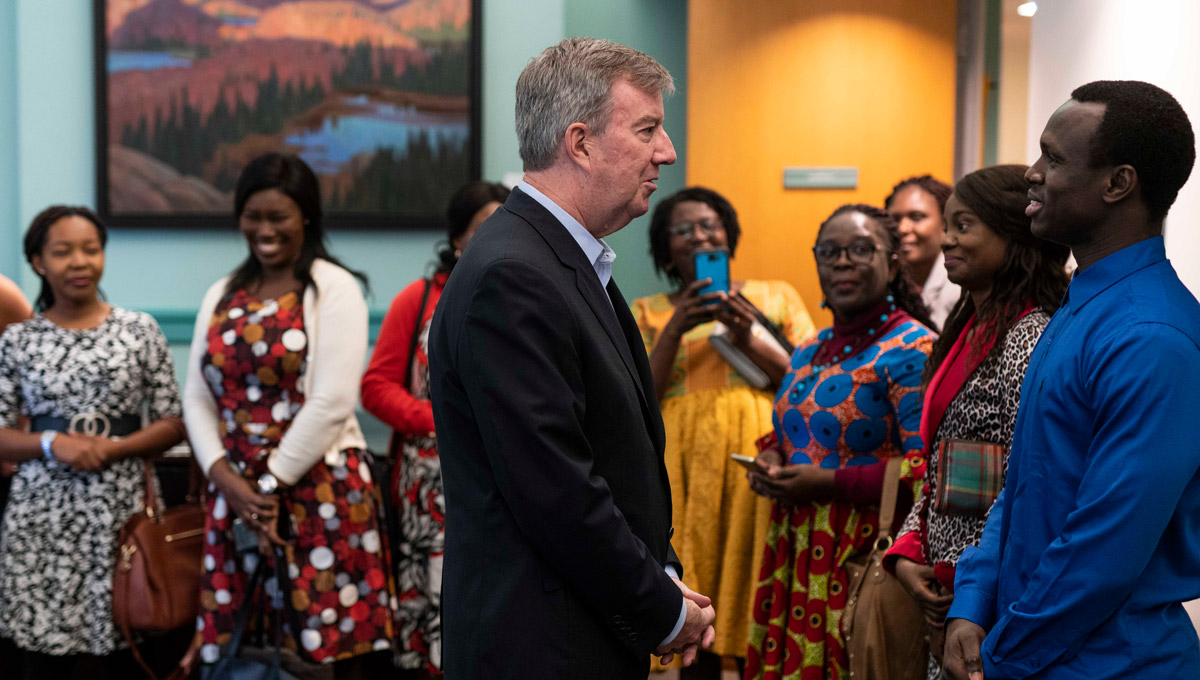 From April until June, the QES-AS program is looking at climate change and societal transformation through cross-cultural academic exchanges.
The visiting scholars working with Carleton come from Tanzania, Malawi and Ghana to research the impacts of the climate crisis.
The Importance of a Multidisciplinary Approach
Onita Basu, Carleton's QES-AS principal investigator, says the most important aspect of the program is its multidisciplinary approach.
"We pull in people from arts, sciences and engineering," Basu says. "Whenever you get to meet people from different countries, different backgrounds, it always enhances the way that you can lens out and view the same topic."
As part of the program, two Carleton students will be going to Africa in the coming months.
Andy Kusi-Appiah is a Geography and Environmental Studies PhD candidate and adjunct professor at Carleton. He says the opportunity to collaborate with scholars from different backgrounds is the most rewarding aspect of the program. From the humanities to physical science, Kusi-Appiah says that the different disciplines have expanded his understanding.
"Working with people from different perspectives broadens your horizon and helps you to factor in things that you haven't even thought of," he says.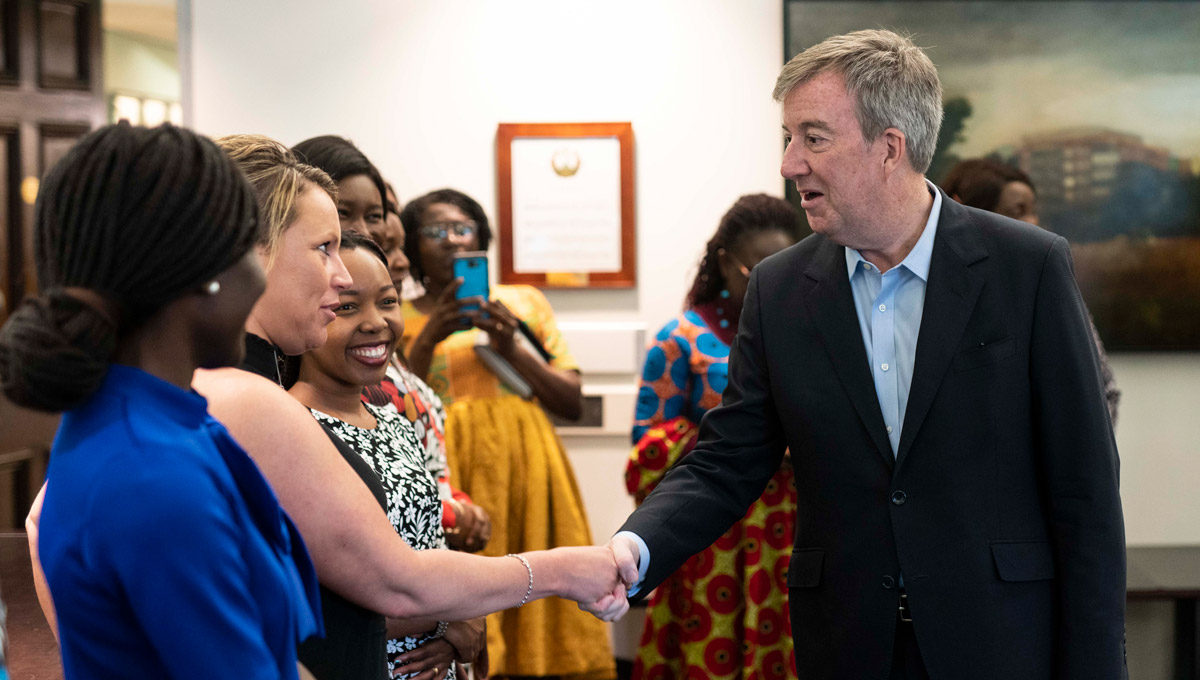 Queen Elizabeth Scholar Program Highlights the Complexity of Climate Change
Biomedical Engineering PhD candidate Alicia Gal, will leave in October for Mzuzu, Malawi. And for Gal, meeting the incoming scholars was a fulfilling aspect for her.
"Also, everything that they can teach us in a developed country about climate change and what really needs to happen and who's getting the result from it," she says. "Listening to their presentations on how each of them, in their unique way, is trying to battle [climate change] was inspiring" Gal adds.
The QES-AS program was established in 2012 and continues to operate at more than 40 Canadian universities and almost 60 countries. By 2022, the program hopes to support 3,000 scholars.
Basu stresses the importance and uniqueness of the integrated program.
"It's filled me with such a great respect for how complex [the climate crisis] really is. More importantly, it really has highlighted to me the need for a multidisciplinary approach to tackling the climate crisis.''
Tuesday, May 28, 2019 in International
Share: Twitter, Facebook