When Cassie Lee visited Carleton University for the first time four years ago, she was confident that she would quickly find a group of like-minded business students.
"When I went and toured all the universities I was applying to, I just felt at home at Carleton," says Lee, who is graduating with a Bachelor of Commerce.
Throughout her years at Carleton, she's managed to gain real-world experience from Tanzania and Serbia. But Lee's journey began in the Student Experience Office (SEO) when she became an Orientation co-ordinator and later stepped up to help with event planning, sponsorship co-ordination and logistics for Sprosh, Sprott's fall program.
"The SEO in general, is a great place to work," she says. "They really help you with your professional development and they have all sorts of programs to help you learn and grow as a student, person and employee."
Lee was also co-captain of Sprott's Jeux du Commerce Central team (JDCC). In the six months leading up the competition, she helped create the team by running tryouts and a weekly practice.
"Essentially, it's like an Olympics for business students in Ontario, Quebec and the East Coast."
Each school brings a team of about 50 students who compete in different events, from marketing and finance to accounting.
"Academic teams would be at the school every Sunday for a few hours, training and practising for their field. And we as captains would bring in all sorts of mentors to watch presentations and to help coach. It was one of those multifaceted things," she says.
Touring the Globe with Sprott Competes
Lee soon began competing in several case competitions around the globe from Belgrade, Serbia to Guatemala, as part of Sprott Competes, Carleton's case competition program.
She trained for almost six months with three other students in order to compete in the week-long tournament in Belgrade.
"It was cool because one of the presentations was for the government of Serbia. We had to come up with a new tourism and marketing strategy for the country," she says.
Lee also took part in the From Buckets to Rain Barrels course, which involved on-the-ground work in Tanzania. Not only did she get to experience working on another continent, she also had the opportunity to expand her skills by partnering with engineering students and professors.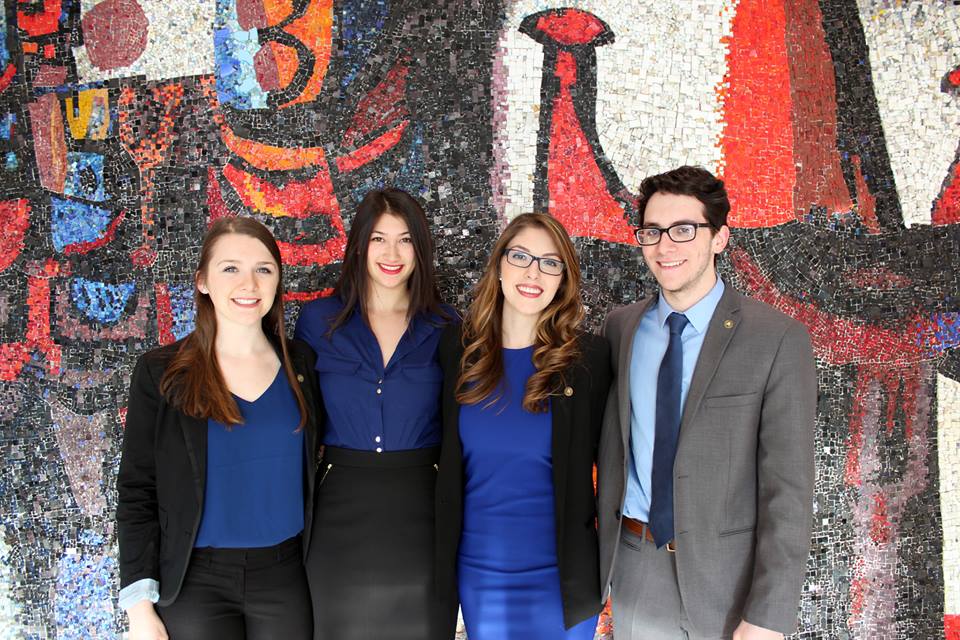 The interdisciplinary nature of their research project allowed her to learn from another perspective while creating a prototype that would allow locals in the district of Longido, Tanzania to harvest water in a safe and affordable way.
"When we actually went over to Tanzania to test our prototype, we were completely immersed in this whole other culture for two weeks," she says.
Lee's fondest memory was being part of the team that won the Global Family Enterprise Case Competition at the University of Vermont last January. Her team came in first place, making history and adding to Sprott's track record at the competition.
"I felt a lot of pride to bring home the trophy," she adds.
The Importance of Peer Support
But it wasn't always smooth-sailing for Lee. In fact, she mentions exhaustion as one of her biggest obstacles to personal development. Trying to manage her work, school and compete in competitions meant that she couldn't do it all on her own.
Lee leaned on her peers for support and motivation throughout the tough times.
"When you're attending competitions together, there's a lot of camaraderie and kinship and I think that energy is just something to feed off of and keep you going," she says.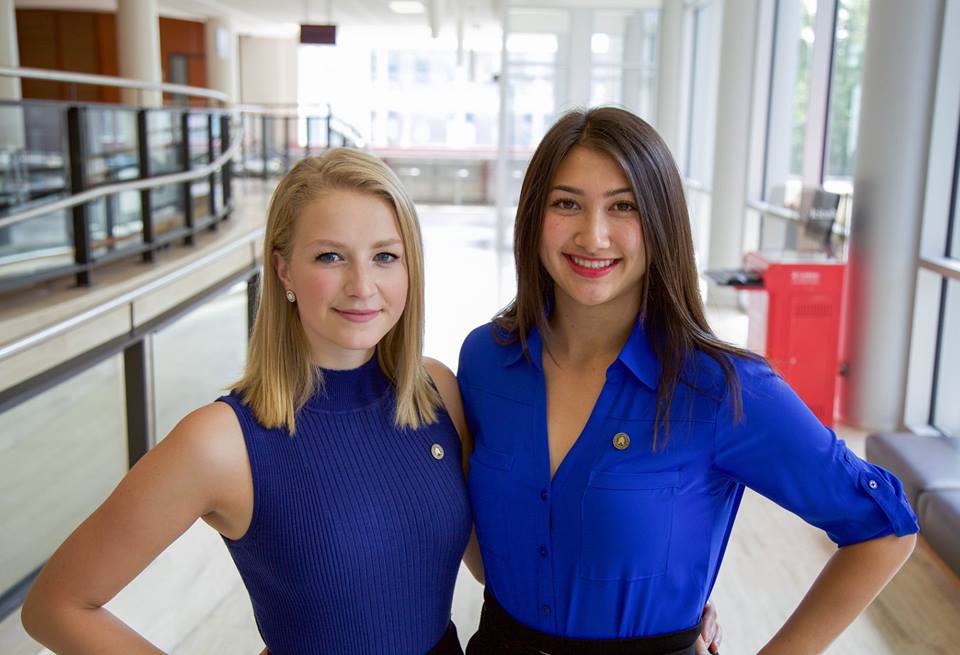 What made Lee's university experience unique was the experiential learning opportunities she had, like the Project-Based Learning Program she took part in under Professor Andrew Webb, where she worked with a small group on a consulting project for the semester. The team engaged with a real Ottawa business, creating a full business proposal and suggesting implementation plans.
"Actually, going to competitions or doing mock consulting projects and actually applying what we learned in the classroom, it was kind of an epiphany, like: 'Wow, we actually are using everything we're learning at school, this is very real world.'"
Lee is now working as a business analyst with Avanade, a subsidiary of Accenture in Ottawa.
Spring Convocation is taking place from Monday, June 10 until Friday, June 14. The ceremonies will be broadcast online via live streaming at Carleton.ca/convocation/live.
Friday, May 31, 2019 in Convocation, Sprott School of Business
Share: Twitter, Facebook