Human rights, disability rights, migrant workers, the right to privacy and the Truth and Reconciliation Commission are the themes that will be explored in this year's Shannon Lectures by Carleton University's Department of History.
The Shannon Lectures in History are public lectures held annually each fall. They are designed to explore social dimensions of the past, link approaches to Canadian history to the wider international community, encourage co-operation between Canadian historians and engage the public in innovative historical methodologies.
Carleton History Prof. Dominique Marshall is organizing this year's Shannon Lectures which will be held virtually for the first time since its inception in 2010.
Marshall describes traditional Shannon Lectures as engaged gatherings in Dunton Tower with a 45-minute speech followed by a question-and-answer period and a reception to follow. The close interaction between the lecturer and audience has been a highlight of past lecture experiences.
This year, the pandemic has shifted the lectures online, and professors are preparing for a shortened session with 25-minute talks followed by a 25-minute Q-and-A which will be more succinct and polished sessions compared to the more organic and flowing style of the past.
Marshall says that there is much that connects the topics chosen with what is happening right now in society.
"We will record these sessions so hopefully others can use the content for their courses in other faculties," says Marshall who is incorporating information from the lectures into her own Canadian human rights history graduate course.
Her students will be tasked with preparing questions for the speakers, writing reports on the lectures and extracting insights into how the community engagement went. "I want my students to think about the public's response," adds Marshall.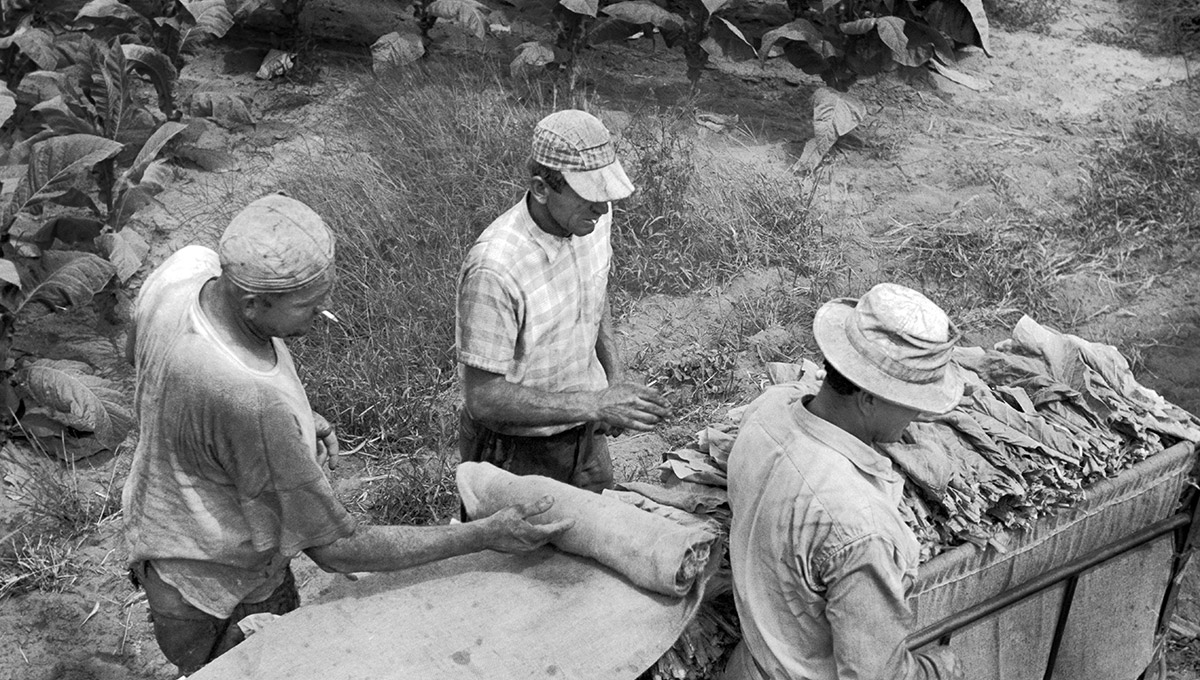 Migrant Workers
McGill University History and Classical Studies Prof. Edward Dunsworth will kick off the lecture series on Sept. 18, 2020 with a talk on, Inclusion, Exclusion, and Migrant Farm Labour in Canada.
Dunsworth will discuss how the history of migrant farm labour in Canada has been profoundly shaped by patterns of inclusion and exclusion, especially at the border.
"I will look at two case studies of migrant farm workers in Canada. One is likely well-known to most audience members—the Seasonal Agricultural Workers Program that brings workers to Canada from Mexico and the Caribbean and has been the subject of much scrutiny during the pandemic. The other is less known—a seasonal movement of migrant tobacco workers from the southern United States to southwestern Ontario that operated from the 1920s until the 1960s," says Dunsworth. "For both programs, I will be looking at how racism played a key role in determining who could enter Canada and work in agriculture."
Dunsworth says that COVID-19 has exposed the multitude of problems that have existed with migrant farm labour in Canada for decades.
"Migrant farm workers have constrained sets of rights, often face poor working and living conditions, and are highly vulnerable to workplace abuse and employer intimidation," says Dunsworth.
"The pandemic has exacerbated all these conditions."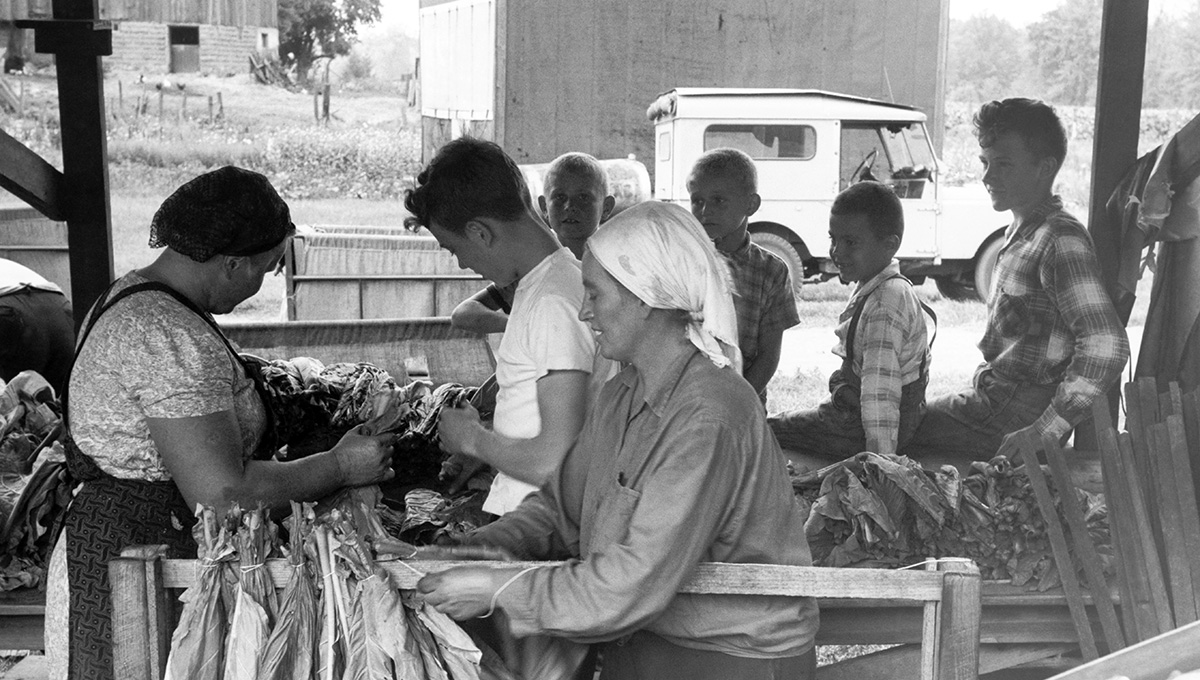 Contemporary Debates about Human Rights Draw Origin from Early Postwar Movement
University of Toronto Post-Doctoral Researcher Paul-Étienne Rainville will deliver the second lecture in the series entitled, The Postwar Human Rights Movement in Quebec and Catholic Workers: Between Universality and Identity.
Despite the lecture occurring virtually, Rainville is hoping that the personal and intellectual exchanges of past lecture environments will still happen.
"What I like most about public lectures is the direct contact with the participants and the formal and informal exchanges that follow presentations. The main challenge is to make this "static" type of presentation more dynamic and interactive," says Rainville.
He plans to use photos and articles that allow the audience to see the material he works with every day to enhance his virtual offering.
"My presentation focuses on the struggles for human rights in Quebec, from the postwar era up to the "Quiet Revolution" (1945 to 1960s)," says Rainville.
"I draw on the case of the Canadian Confederation of Catholic Workers—a national and confessional (Catholic) labour organization that was at the forefront of social and political contestations in postwar Quebec. This case study challenges some recent historical interpretations about the absence of French Canadians in the postwar human rights movement in Canada and sheds light on many Quebec local singularities that still have profound influence on discussions about human rights today."
Rainville adds that the postwar era shed light on many obstacles to equality that remain relevant today with regard to racism, colonialism, conservatism, patriarchy and global capitalism.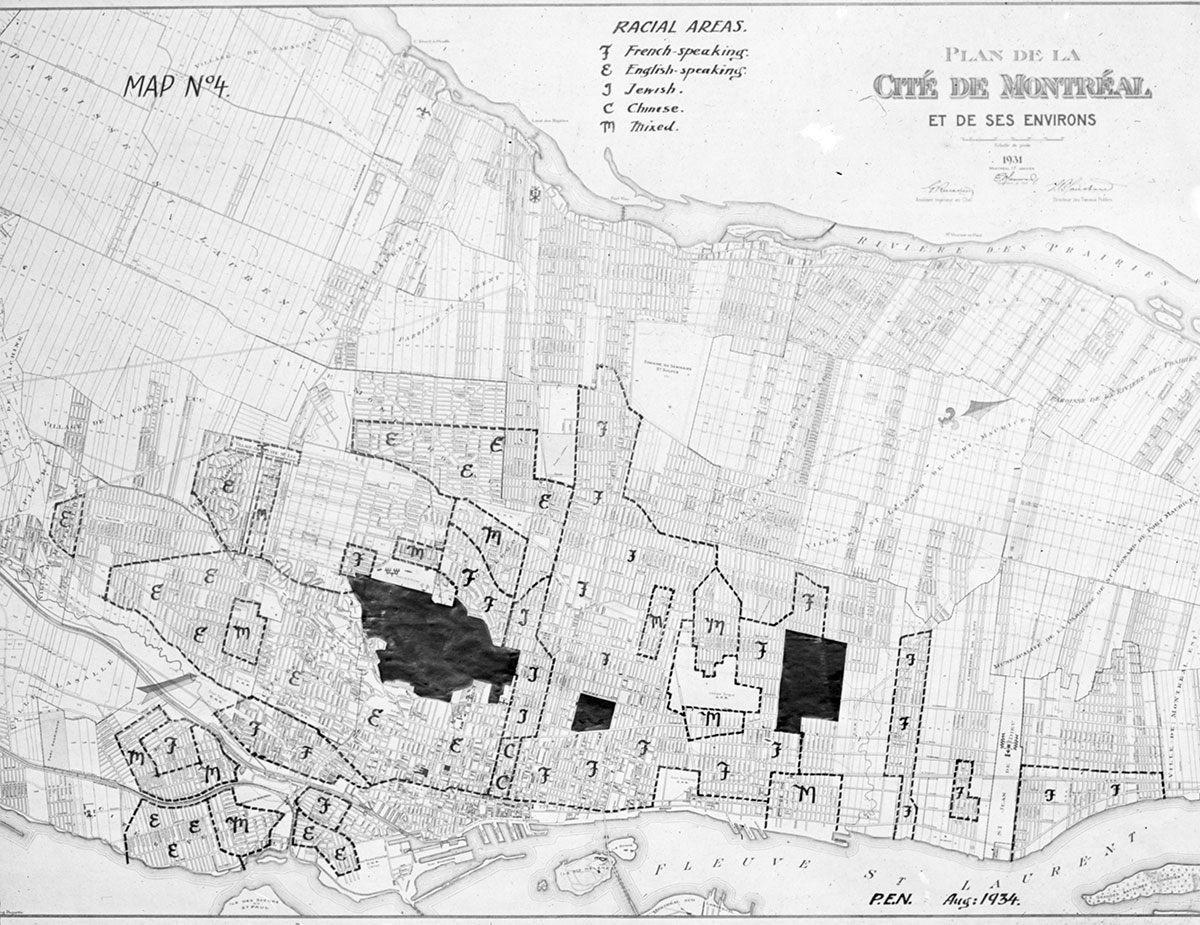 Disability Rights for Canadians
Nancy Hansen is a professor of Disability Studies at the University of Manitoba and a Carleton alumna. Her Oct. 23 lecture is entitled, On the Cutting Edge: Disabled Canadians and Rights Acquisition.
Hansen will discuss the quest for equality that has not yet happened for disabled Canadians.
"For decades now, disabled Canadians have been at the forefront directly involved in human rights acquisition for disabled people at the national and international level," says Hansen. "This presentation traces the historical shift in the disability rights landscape from recipients of charity moving to social justice, citizenship rights advocates and activism."
Within this lecture, Hansen will examine the worth, security and value of these rights in the midst of a pandemic.
"Disabled people have been severely impacted by COVID-19. The vast majority of people worldwide who have died as a result of the pandemic are disabled people. Many programs and services used by disabled people have been permanently shut or seriously cut back. Denial of treatment to disabled people has been openly discussed," says Hansen.
The Shannon Funds are a major gift to the Department of History that makes these annual Shannon Lectures possible. The funds were donated by Lois M. Long, in memory of her parents James Buchanan Long and Ida May (Davidson), and who was a longtime friend of the history department.
This year there will be a total of five lectures available to the public to register. Registration is required and opens 10 days before the given lecture.
---
Wide Image 1: "Tobacco strung on sticks. Granville County, North Carolina," July 1939, Dorothea Lange, LC-DIG-fsa-8b34080, Prints and Photographs Division, Library of Congress.
Wide Image 2: High angle view of three tobacco workers having just finished loading leaves into a tobacco sled, Delhi, Ont., Canada, August 1959, National Film Board of Canada.
Wide Image 3: View of several farm workers tying tobacco leaves on sticks with twine before sending them to dry in one of the curing barns, Delhi, Ont., Canada, August 1959, National Film Board of Canada.
Wide Image 4: Archives de la Ville de Montréal. "Racial Areas" (1934), VM97, S3, D01, P010.
Wednesday, September 16, 2020 in Events, History, Human Rights
Share: Twitter, Facebook