By Matt Gergyek
Photos by Chris Roussakis
For Carleton University Mechanical Engineering student Margot Vandesande, this year's graduation will be a special kind of family affair. Sixty years after her grandfather, John McCalla, graduated from Carleton's first Engineering class in 1961, Vandesande is preparing to receive an Iron Ring and a degree of her own.
"It's a really cool feeling, especially how it lines up so well (with the anniversary)," says Vandesande, who remembers her grandfather passing on some early engineering basics to her as a child.
"At the cottage when we'd build decks, he'd talk about the weight distribution and how you need supporting beams. I remember him saying when I was little: 'The triangle's the strongest shape'."
The ring serves as a reminder of an engineer's obligation to live by a high standard of professional conduct.
Born in Belgium but raised in Canada's capital, Vandesande debated between pursuing her engineering degree at the University of Ottawa or Carleton. During EngFrosh, the Fall Orientation program for first year Faculty of Engineering and Design students, Vandesande quickly found a group of long-term friends and knew she'd made the right choice.
"EngFrosh makes you a lot less nervous because everyone is so excited," says Vandesande. "It takes a load off, because everyone is like, 'this is going to be fun'. "
Outside of the lecture hall and lab, Vandesande became passionate about the need for increased equity in the industry during her first year in the program when she attended the annual Conference on Diversity in Engineering organized by the Canadian Federation of Engineering Students.
"If everybody has the same perspective, then you're always going to get the same answers," says Vandesande.
"Diversity is a great way of innovating because you're going to have those different perspectives."
Vandesande continued to build on this focus on diversity and equity when she spent two summers working with Virtual Ventures, a not-for-profit organization run by the faculty that offers nationally-recognized technology and engineering programs for youth from junior kindergarten to Grade 12.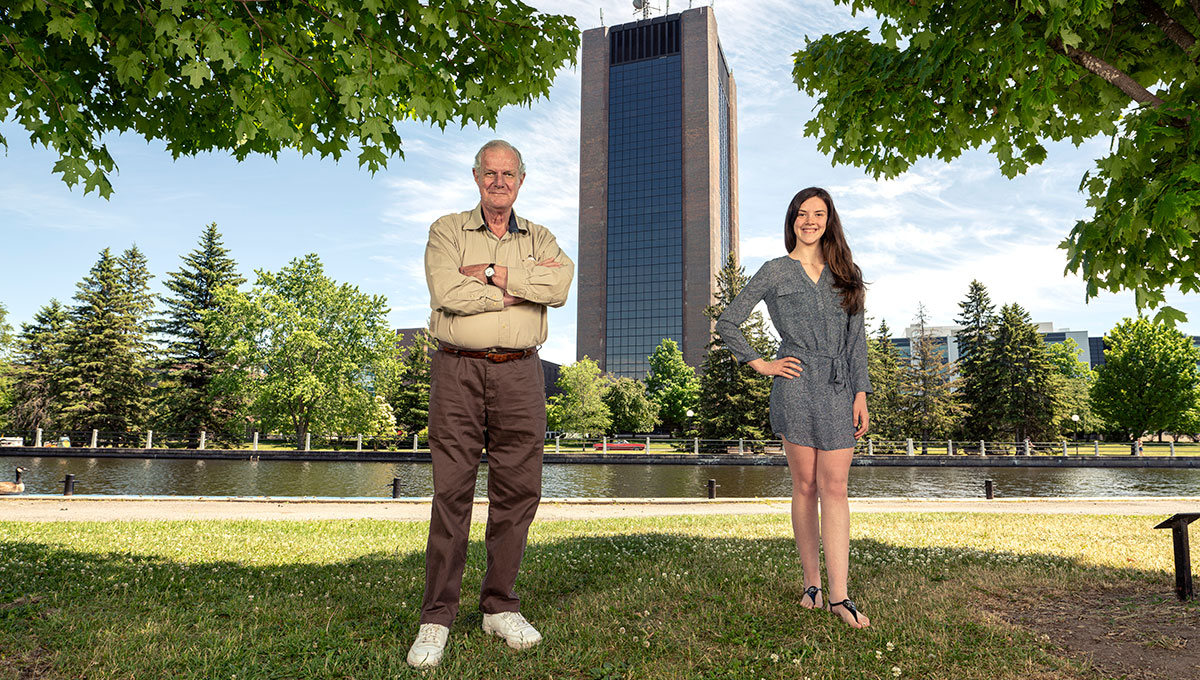 Engaging Indigenous Youth in the Fields of STEM
Vandesande worked on Virtual Venture's InSTEM Outreach program, an initiative based on the Akwesasne First Nation and geared toward engaging Indigenous youth in the fields of science, technology, engineering and math by integrating Indigenous knowledge and ways of knowing.
Vandesande was originally drawn toward studying Mechanical Engineering because she was interested in designing prosthetics. But during her time in the program, she gravitated toward thermodynamics—the branch of physics that focuses on the study of heat and transfers of energy.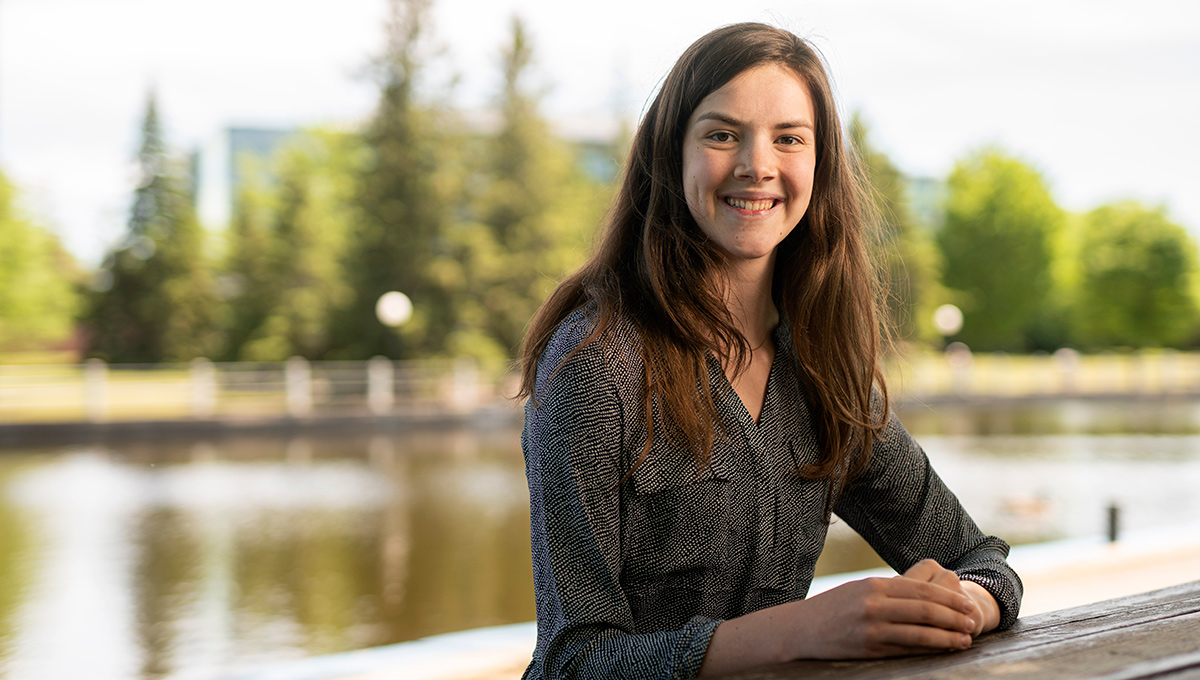 This shift culminated in Vandesande's capstone research project with the Building-Integrated Thermal Energy Systems (BITES) group, where she worked on designing a geothermal energy system to heat a building. That project sparked her plans to pursue a Master's of Sustainable Energy Engineering and Policy at Carleton in the coming academic year.
"I'm trying to find those new ways of saving energy where people don't actually need to change that much, because I think one thing that we've seen over the years is that people don't like changing their habits," says Vandesande. "If you can adapt by making buildings or retrofitting buildings to be more environmentally friendly, people don't need to change their habits at all but you will save a lot of energy.
"Carleton has given me an idea of what I want to do in the future and all the tools to make it happen."
The Faculty of Engineering and Design is proud to support the recruitment and retention of women students by fostering an inclusive environment to support the next generation of industry leaders. Find out more about supports for an environment where everyone can thrive by subscribing to the Women in Engineering and IT Program mailing list: https://carleton.ca/engineering-design/wie-and-it-program-mailing-list/.