Three Carleton University graduate students have been honoured with two of Canada's most outstanding awards.
Kathy Dobson and Colin Miyata have been awarded prestigious Vanier Scholarships which recognize the significant value of their research and are worth $50,000 a year for up to three years. Political Science PhD student Janice Freamo has received a Fulbright Canada Student award to study at the University of Chicago for nine months to continue her research on contemporary ethical questions and the treatment of the status of the elder in the history of political thought.
Dobson's PhD research is looking at how the poor are represented by social welfare and government agencies, as well as media, and how those portrayals can reinforce certain self-conceptions of those living in poverty. In fact, she wrote a book in 2011 about the topic called With a Closed Fist (Vehicule Press).
"I think we need to stop blaming the poor for their own poverty and teach the poor to stop blaming themselves as well," says Dobson.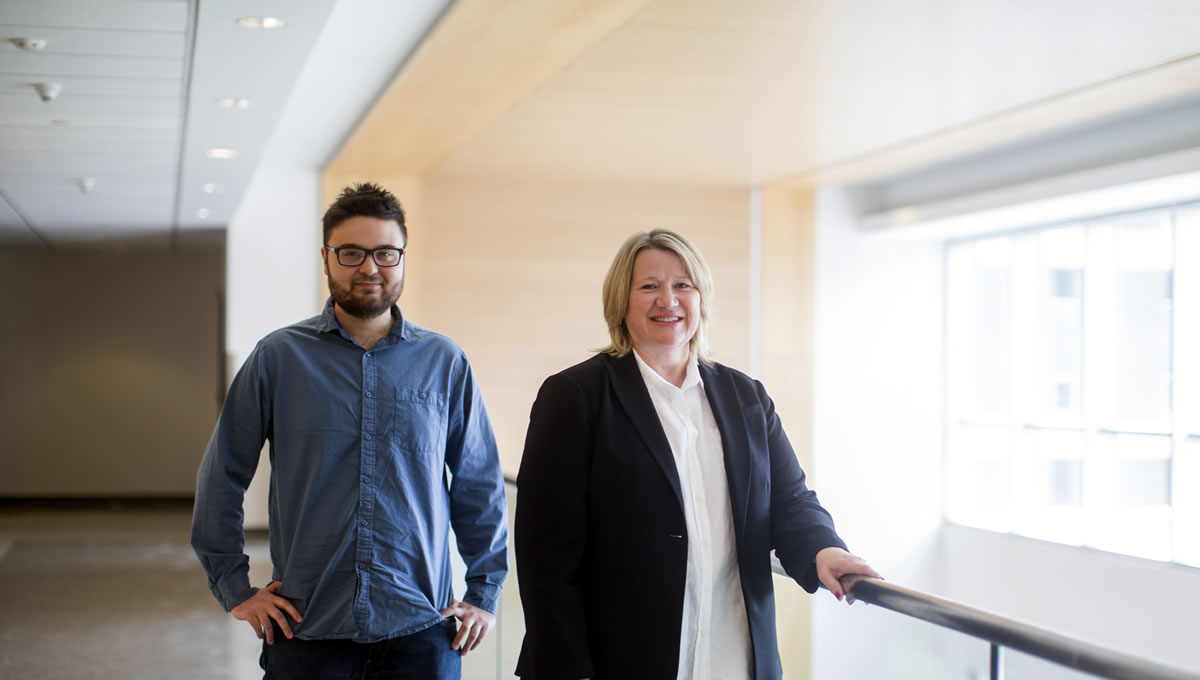 "As a mother of five children, three of whom are still dependent on me, the Vanier means extra funds to devote specifically to my research and also allows me to reimagine my research on a larger scale so that I can work more intimately with community members and hope to make more of a difference."
Dobson grew up in Point St. Charles in Montreal, then described by the National Film Board as the `'toughest neighbourhood in Canada."  Although Dobson grew up on welfare and dropped out of high school at the age of 15, she did eventually go back to school and complete a BA at Waterloo and a master's in Communication Studies at Wilfrid Laurier. After working as a journalist for 20 years, she is now pursuing a PhD in Communication at Carleton.
Her thesis adviser is Sheryl Hamilton. "She's actually one of the main reasons why I came to Carleton," says Dobson.
Miyata works in Mojtaba Ahmadi's Advanced Biomechatronics and Locomotion (ABL) laboratory at Carleton, where researchers are working on developing devices to help people learn how to walk again and prevent patient falls after a stroke, injury or accident.
His PhD research will develop a sensor on the surface of a robot that will allow the robot to sense contact with the environment. When contact is detected, the robot will avoid the contact while still attempting to continue the task it was performing. Miyata notes that this response poses interesting challenges to ensure the robot does not become unstable in an environment shared with people.
Miyata completed his undergraduate degree in Biomedical and Mechanical Engineering in the research-intensive Faculty of Engineering and Design at Carleton and was awarded the Chancellor's Medal. He continued at Carleton, focusing on Biomedical Engineering for his master's degree and is now pursuing his PhD in Mechanical Engineering at Carleton.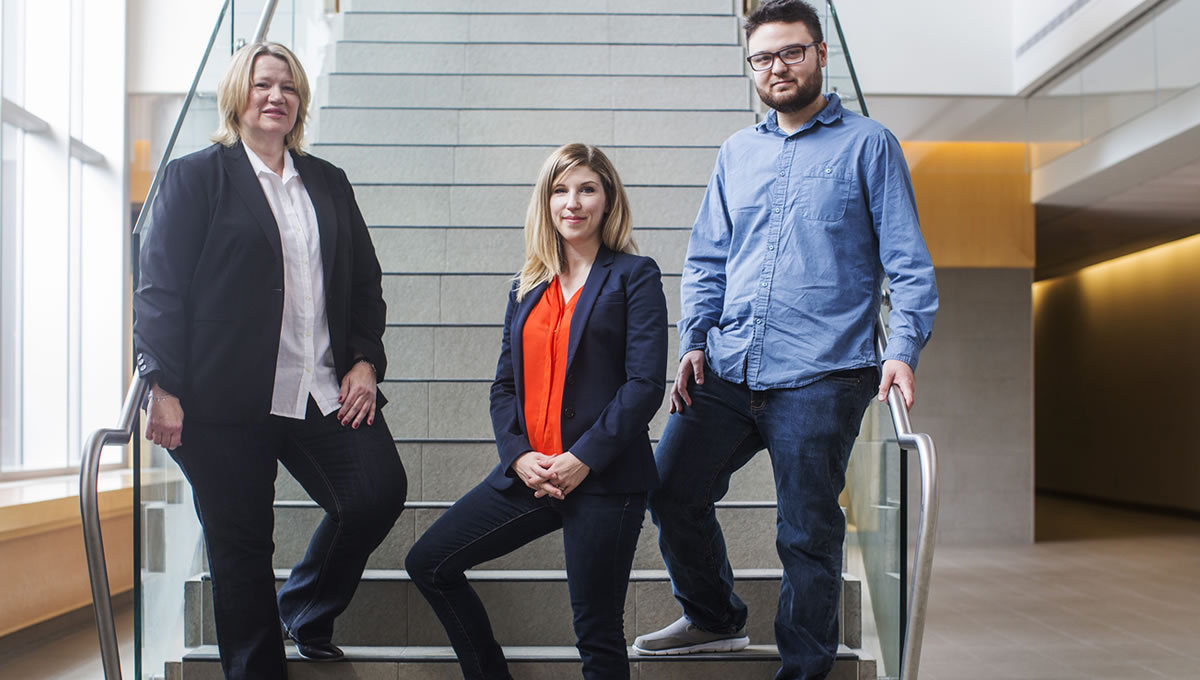 Freamo is using her $15,000 Fulbright Canada Student Award for her project entitled Generations and Genealogies: Plato and Nietzsche on the Status of the Elder.
"My project will benefit greatly from the opportunity to collaborate with American scholars who likewise seek clarity on contemporary ethical questions by returning to the prominent philosophic works of our past," she says.
Freamo's research begins with the idea that an ever-changing technological landscape challenges traditional structures of authority. She asks the question: What can we learn of the modern concept of justice by examining the treatment of the status of the elder in the history of political thought?
The Canada-U.S. Fulbright Program operates on the principle of reciprocal exchange and provides the opportunity for outstanding Canadian students to study and/or conduct research in the United States. For more information on the Fulbright award, click here:  http://www.fulbright.ca/programs/canadian-students.html.
For more information about the Vaniers, go to this website.
Thursday, October 29, 2015 in Graduate Students
Share: Twitter, Facebook