Sustainability isn't only about reducing electricity consumption or diverting more waste from landfills. Virtually every aspect of our lives has some type of environmental impact – from the food that we eat to the mode of transportation that we choose.
With a new five-year plan, Carleton University is setting ambitious sustainability targets, and reaching them will take a comprehensive effort. The Strive for Sustainability plan sets concrete goals for emissions reduction, water consumption and waste on campus, while also aiming for an increase in sustainability research, teaching and community engagement.
"Our world is changing – locally, as well as globally," said Philip Mansfield, sustainability program manager in Facilities Management and Planning, during the Nov. 4 launch for the new plan.
"With the U.S. elections and the impact of COVID, many people are distracted from climate change, but it remains one of the biggest risks that we face. But Carleton is facing this challenge – through our research, in our operations, and by reducing our impact that we make.
"Our previous sustainability plan was very much facilities-based. It was built around recycling, waste, and energy.
"We wanted to make the new plan broader and more holistic, and we sought feedback from the community to do that. Our community doesn't only want to know what we are doing to reduce energy consumption. They want to know the overall impact and how we are collaborating with the wider community."
Indeed, these goals are a key part of the university's Strategic Integrated Plan (SIP), released in late September, which documents a key direction as Strive for Wellness, Strive for Sustainability.
"Carleton is a leader in sustainability in many ways, but we have more work to do," says the SIP. "We need to be more than conscious of our environment – as individuals, in our community partnerships, and through our research and operations, we need to steadfastly work towards solutions that ensure a sustainable future."
"At Carleton, we are always enhancing sustainability within our teaching and learning programs," said President Benoit-Antoine Bacon during the event. "It's one of the ways we can have an impact nationally and globally. We are leaders in providing interdisciplinary education in subjects related to sustainability and the natural ecological environment.
"As the world faces increasing environmental challenges, the university has a key role to play at the nexus for sustainability research, education, and leadership.
"It is our responsibility to explicitly and strategically integrate sustainability into everything we do, and to lead the way towards impactful solutions locally and globally."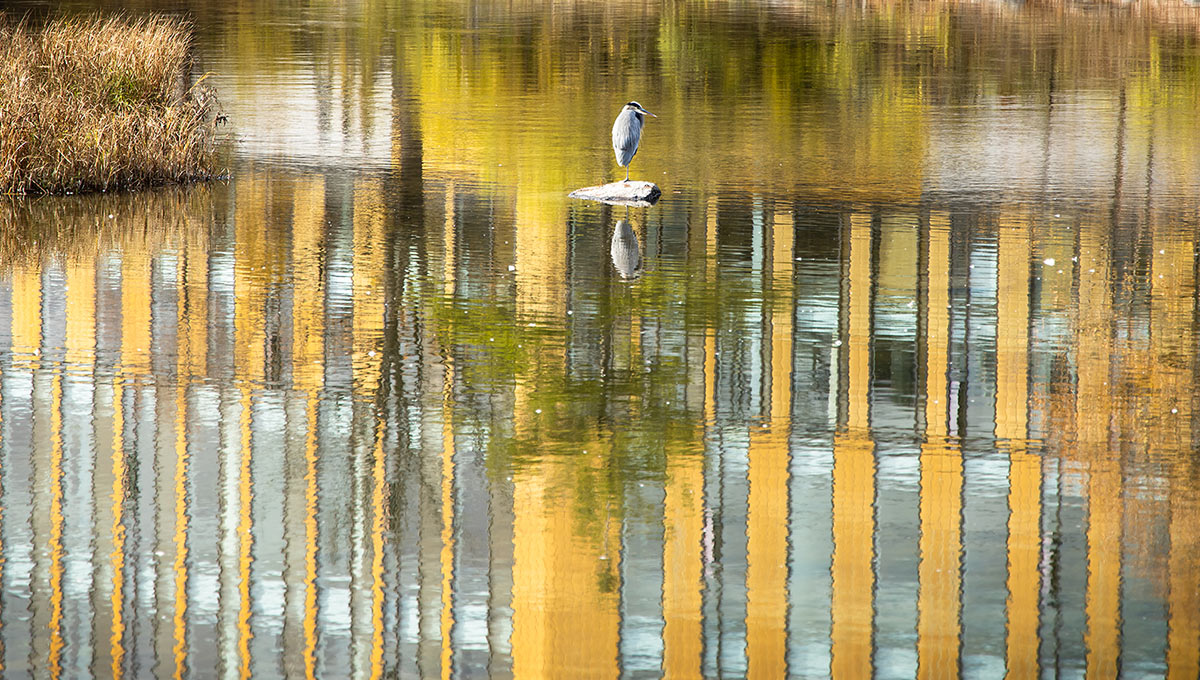 Carleton Ranked Second Most Sustainable University
Carleton is already among the most sustainable universities in the world. It has reduced greenhouse gas emissions by 35 per cent and ranks as the second most sustainable university in Canada. In 2019, the university was honoured with the Emerging Excellence Award from Carbon 613, Ottawa's Sustainable Business Network.
One reason behind that success is collaboration between academic researchers and facilities managers. For the past decade, Carleton's campus has been a kind of living lab, where researchers have collaborated with building staff to develop more efficient ways of managing large buildings. Civil engineers and architects have worked with systems and computer engineers to gain insight into how buildings are actually being used – and how they can be managed more efficiently.
"At Carleton, engineers are in a long-term relationship with Facilities Management and Planning," said Liam O'Brien, associate professor in Architectural Conservation and Sustainability Engineering, during the video stream. "Our ultimate goal is to train the next generation of students while also improving campus sustainability.
"The beauty of students and professors working with facilities management and planning is that researchers have experimental facilities where they can work with new concepts in the aim of sustainability. Meanwhile, the facilities have greater capacity to try innovative things and we can help them identify opportunities for energy savings."
The products used by the university also contribute to its overall environmental impact, and the new sustainability plan aims to make purchasing greener by buying more local and sustainably-sourced food, and growing the university's fleet of electric vehicles.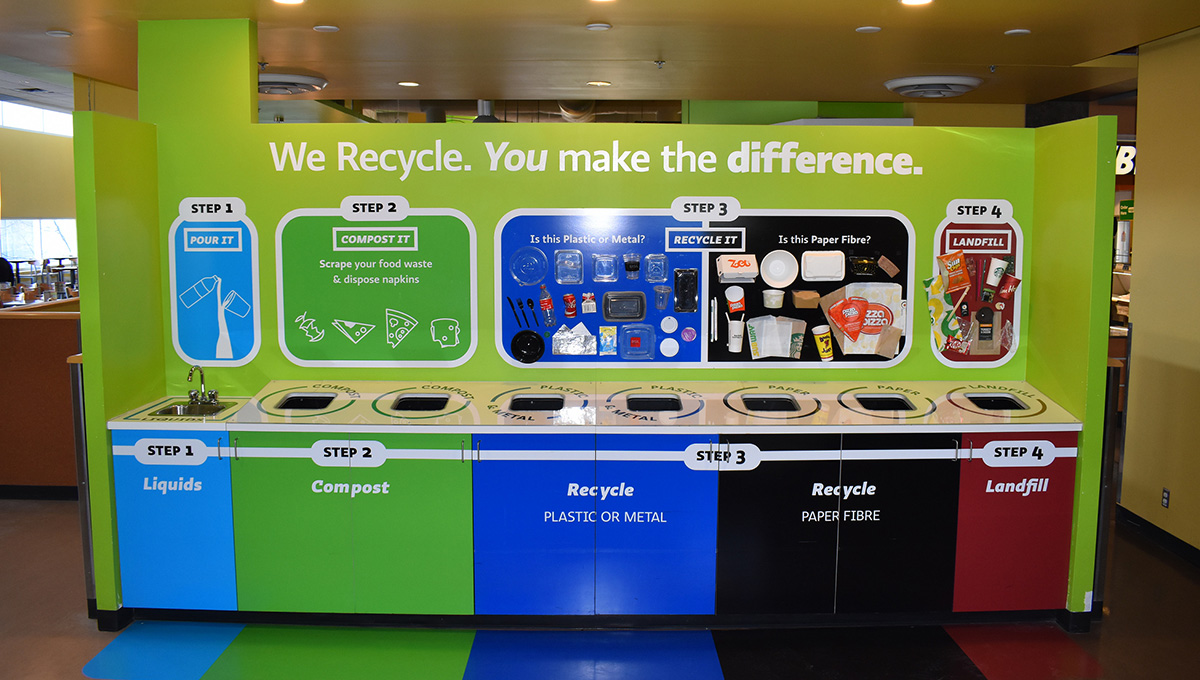 A Road Map with Specific Targets
"The new Sustainability Plan provides us with a clear road map with specific targets for our campus operations that will guide us in everything we do, from purchasing to our energy consumption to our dining initiatives," said Michel Piché, vice-president (Finance and Administration). "The plan clears the way for the university to influence all kinds of different initiatives – like the campus transportation plan, and open space plan, which will be unveiled soon.
"The Finance and Administration division is pleased to work with our campus partners as we embark on this journey to further sustainability on our campus."
"Dining Services is really excited about the university's new sustainability plan," said Gabriella Carrier, sustainability manager with Carleton Dining Services. "Its goals and vision complement the work that we've been doing in recent years.
"Sustainable purchasing has been a major pillar in our approach, which can be broken down into local food and sustainably certified purchases. We have grown our investment in the Ottawa community by seeking new partnerships with local farmers and producers, and we are really excited to see those partnerships grow."
Students make up the majority of people on campus, and there are plenty of ways for them to contribute.
"Each individual has the power to create change by changing our own habits and advocating for larger changes," says Tyler Boswell, a fourth-year undergraduate student and a member of the CUSA Sustainability Advisory Council.
"Sustainability is an area of opportunity at Carleton. I chose to get involved and take on a leadership role through university consultations, the Sustainability Council and the WWF Living Planet program, which aims to recognize the small commitments we can make every day. Beyond these programs, there are more than 30 environmentally-themed clubs on campus."