By Tyrone Burke
Photos by Chris Roussakis and Kara Taylor
"Digital literacy is a human right," says Emily Jones Joanisse.
"And seniors are being left behind. A lack of technological skills is leading to increased isolation and preventing seniors from being fully part of today's society."
Jones Joanisse co-founded Connected Canadians to help older adults become more proficient with technology. Volunteers — mainly newcomers to Canada with a tech background — meet with seniors to help them solve issues they're having with their devices: laptops, phones or tablets. They conduct one-on-one sessions at local coffee shops, workshops at local retirement homes, even visits to tech company offices.
It's a project that fills a need, but needed to find ways to generate revenue. To develop these, Jones Joanisse and co-founder Tas Damen, both Carleton graduates, turned to the university's Project Based Service Learning initiative – PBSL for short.
The new initiative from Carleton's Sprott School of Business offers many of the services performed by big consulting firms like EY and KPMG — market research, feasibility studies, and mergers and acquisitions evaluations — but it's located on campus and the work earns academic credit for students.
Through PBSL, students are creating a funding model for Connected Canadians that will help the organization grow.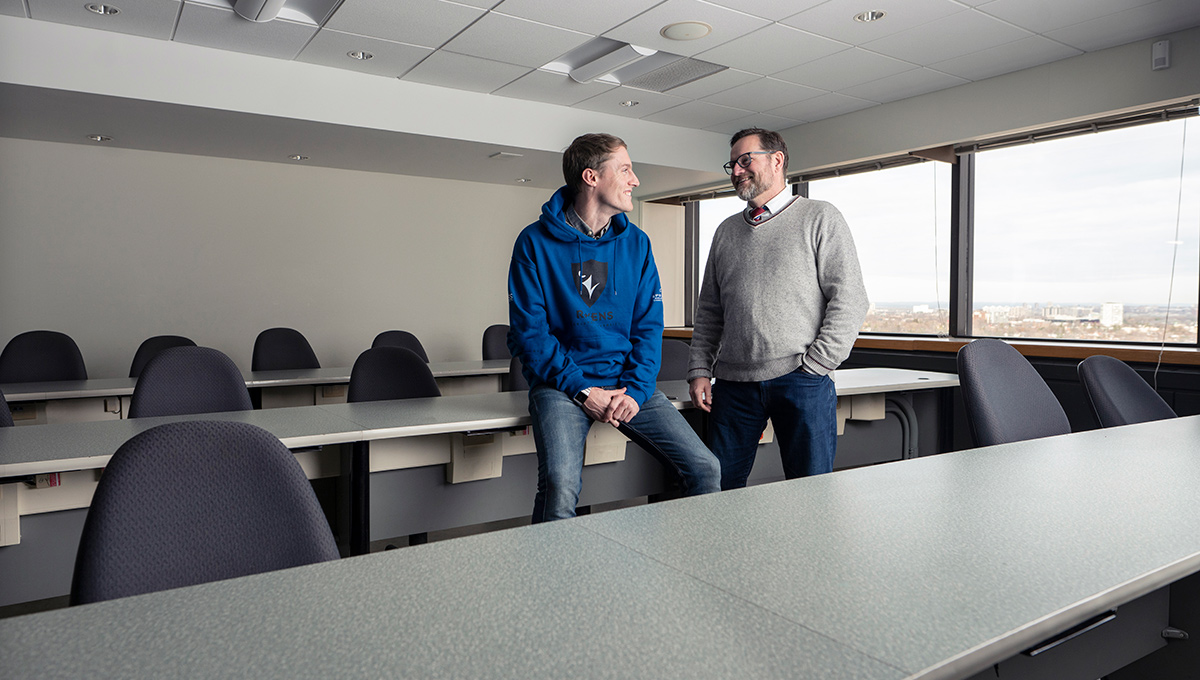 Growing Sustainable Business Models
"Connected Canadians could make a vital contribution to society, but it needs to be ramped up," says Andrew Webb, architect of the new initiative. "We're looking at how to help them become a national organization.
"To grow, it needs a sustainable business model, but who should cover the operating costs? Should it be senior citizens who participate? Should the contribution be voluntary? Could government fund this? The Canada Revenue Agency might prefer that people move to paperless tax forms. Large banks could also be interested.
"We need to find organizations that have a vested interest, but you need a strategy to do that. You can't just walk up to Desjardins and ask for money, they get hundreds of requests every month. So what will distinguish you from any other program? What will attract their attention? What will get the funding?"
Under Webb's academic direction, Mike Nimmo has been leading a team of students to develop that business model. The Sprott MBA student is honing many of the same skills he'll need when he starts work at Deloitte in February: client communications, project management, defining deliverables – and assessing which team members are best suited to deliver on them.
"It allows you to take bits from every class you've taken and apply it to a real client," says Nimmo.
"You see the limitations of what's taught in class when you present to a client in the real world. You realize when something sounds too academic and you need to put a real world spin on it. Working with Connected Canadians has allowed me to see what those limitations are and what actually works."
Before stepping into a leadership role this fall, Nimmo worked with Webb on the program's design. That type of progression is intentional. Even though work done through PBSL is eligible for academic credit, it's meant to operate more like a business than a classroom. When students achieve success, they'll earn opportunities to take on greater responsibility.
"We'll give them a promotion. When a student does a good job, they can become a team leader," says Webb.
"If they do a great job of executing that, they might come back a third time to become a co-ordinator of operations and co-ordinate several projects at once."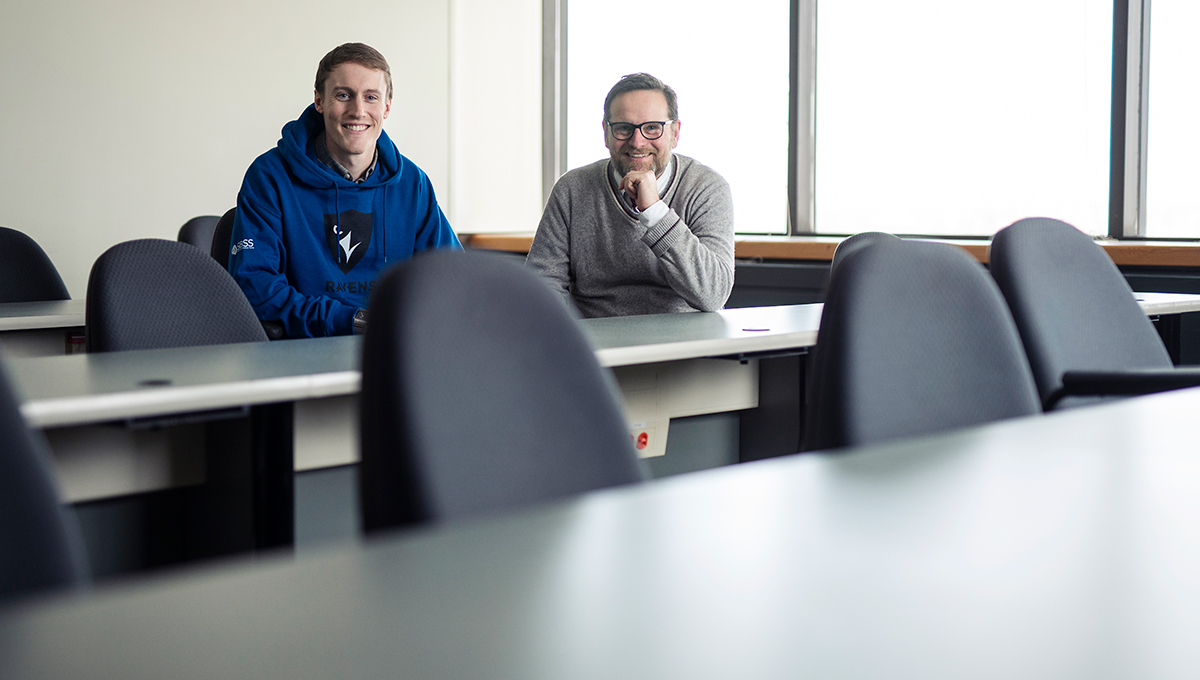 Giving Sprott Students a Leg Up as They Enter the Workforce
For companies, one of the benefits of partnering up is they don't need to host every student they work with.
"A lot of organizations want to help students, but they don't have the time or space to accommodate them," Webb says.
"We'll complement that. Most of the initiative's work will be done at our offices in the new Nicol Building, which will have a space dedicated to the program that recreates a consulting firm's workspace. Students won't be coming to school, they'll be going to work."
PBSL's work with Connected Canadians is one of nine pilot projects.  With 93 students and 40 volunteers, it has already contributed more than 11,000 hours of student consulting work in the community.
That has a positive impact on the community, and it helps students get experience in knowledge work that will give them a leg up as they enter the workforce.
"Getting hired can be a challenge without a lot of practical experience," says Webb.
"That problem is compounded if you don't have a solid network of connections. You can have a degree, but might not have contacts. PBSL provides students with opportunities to bridge theory and practice by giving them hands-on experience with businesses and entrepreneurial organizations.
"We want this to be a win-win-win: a win for Carleton, a win for students, and a win for the organization."
Learn more about Connected Canadians at ConnectedCanadians.ca.
Monday, December 9, 2019 in Community, Sprott School of Business
Share: Twitter, Facebook