Freya George, graduating with a Carleton University PhD in Earth Sciences, is on her way to the United States, thanks to her Fulbright Scholar Award.
George's work focuses on metamorphic petrology, which looks at the fundamental processes of how a mineral nucleates and grows when rocks from the surface are buried in exceedingly high temperatures and pressures deep in the Earth.
"There's a pretty small community of metamorphic petrologists around the world," she says.
That's why she came to Canada from the United Kingdom to study under Prof. Fred Gaidies, whose own PhD research is unique. Her work has focused on the metamorphic evolution of the India Himalayas, specifically in Sikkim, a state in northeastern India.
George explains that all rocks are made up of a number of constituent minerals. One of the most widespread is a mineral called garnet, most commonly known for its use in jewellery.
"Garnet actually records a really sensitive chemical record of tectonic processes that build mountains and control the structure of our continents, so effectively by interrogating small minerals on the micron scale, we can sort of reconstruct the history of what was happening in the mountains 10 million years ago," she says.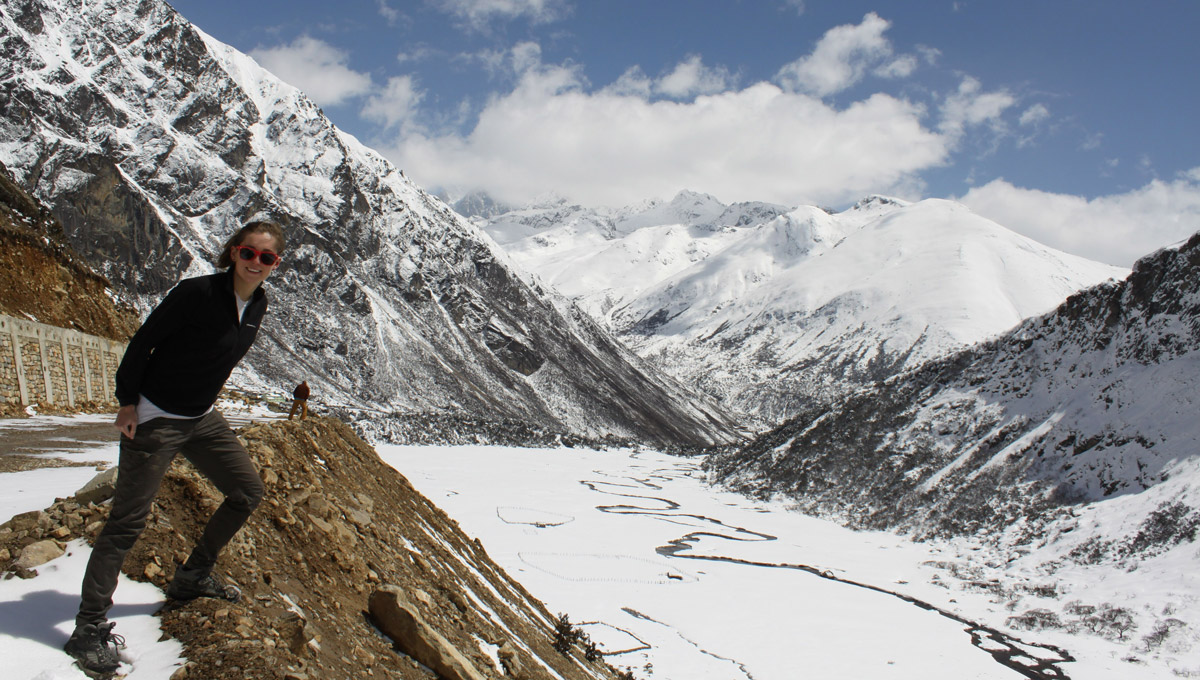 Major Implications for Canada's Geological History
This has major implications for Canada's geological history. In fact, George says that this region of Eastern Canada was very similar to the Himalayas about two billion years ago.
"We can use the modern Himalayas to try and understand what was happening in the Trans-Hudson here in Eastern Canada years ago," George says.
This outstanding research is what earned her a Fulbright Award. Its goal is to promote empathy and learning between the U.K. and the U.S. through academic experience and research collaborations.
The award will allow her to conduct postdoctoral research at John Hopkin's University. She'll be looking into the geological record of cycling of volatiles, such as water and carbon dioxide, from Earth's surface into its deep interior.
This research aims to improve our understanding of the influence of plate tectonics on the volatile cycle, and has indirect implications for the future development, as well as evolution, of climate, the atmosphere and life on Earth.
George has always been an outdoors person, which is what drew her to geology as a field.
"You can go for a hike and see mountains and valleys and explain why they're there," she says, reminiscing on her decision to pursue her PhD, five years ago.
George also loves that it's a broad mix between sciences.
"One day you're a chemist and the next, you're a mathematician and sometimes you're a physicist, although I'd fall well short of claiming I know much about physics," she laughs. "It's an interdisciplinary subject."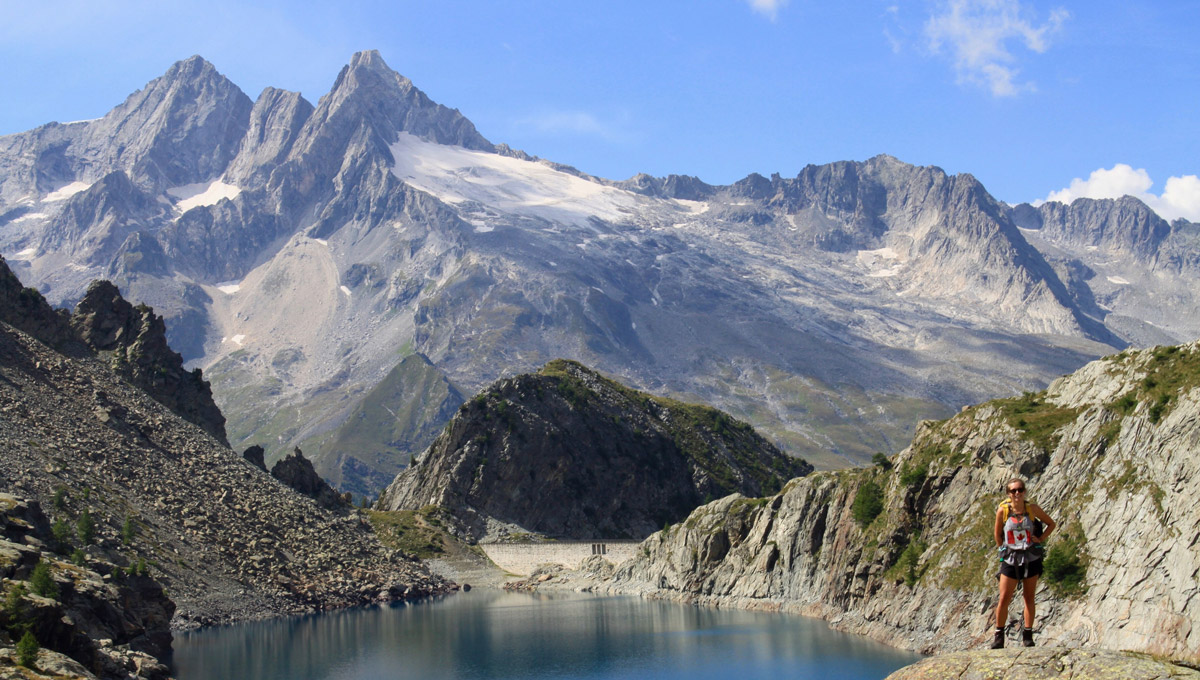 Living in Ottawa a Bonus
Living in Ottawa was an extra bonus in her decision to pursue her PhD at Carleton.
"It certainly wasn't a challenge moving to Ottawa. I love it. I'm really sad to be leaving actually," she says.
Despite her passion for her field, George is no stranger to self-doubt. In fact, she's struggled with imposter syndrome throughout her time in academia.
"It can be really difficult to motivate yourself and say 'okay, I can do this, I am good enough to do this.' That sort of continual self-doubt is something that I've really struggled with and I think is really common in sciences," she says.
Despite this, George is looking forward to engaging in the international learning experience that the award will provide.
"To have my research facilitated by Fulbright is a wonderful opportunity," she says. "And I've never been to Baltimore!" she laughs.
Reflecting on her time at Carleton, George has a new perspective on academia and has a dream for where she wants to be in 10 years.
"I would love to be in a secure academic position, happy with the research I'm doing, but most importantly, being a mentor for students who are like me now…" George says. "I'm under no illusion that that work I do is going to save lives, but if I can instil people with a curiosity in our natural world and be a positive role model for young scientists, then I'd be happy," George says.
Spring Convocation is taking place from Monday, June 10 until Friday, June 14. The ceremonies will be broadcast online via live streaming at Carleton.ca/convocation/live.
Tuesday, June 11, 2019 in Convocation
Share: Twitter, Facebook