By Tyrone Burke
Photos by Josh Hotz
Guru Shikhar is not an especially tall mountain. It is the highest peak in Rajahstan, but it is not famously difficult to climb. Most of its 1,722 metres (5,650 feet) can be scaled via an access road.
But for Spencer West, Guru Shikhar's modest, rounded summit presented a unique challenge: climbers ring a large bell to announce their presence on the rooftop of this dusty desert state in India's northwest.
That bell is suspended at a height of perhaps five and a half feet, but West stands only two feet, seven inches. Both of his legs were fully amputated as a child, though that's hardly held him back.
West cartwheeled his way to a Wyoming state championship as a high school cheerleader, graduated from Utah's Westminster College, and propelled himself to the snowy heights that crown Africa's highest peak, trekking hand-over-hand to the summit of Mount Kilimanjaro with two of his closest friends.
One after the other, West watched as the students he was accompanying to Guru Shikhar on behalf of the WE Charity rang the big brass bell. He wanted to do likewise, but to accomplish the task, he'd need to ask for help. West swallowed his pride and asked a co-worker travelling with him to lift him up, so that he too could ring the bell.
Of course, she happily obliged and West rang the bell three times.
The moral of that story? Every good leader knows that to achieve team success, they need to be generous in their offers of help and guidance, but asking for help can be a little more challenging for people who pride themselves on capability, independence and guile.
But sometimes, even the most steely-eyed leaders need a helping hand and, to attain all their goals, they'll need to be humble enough to know when to ask.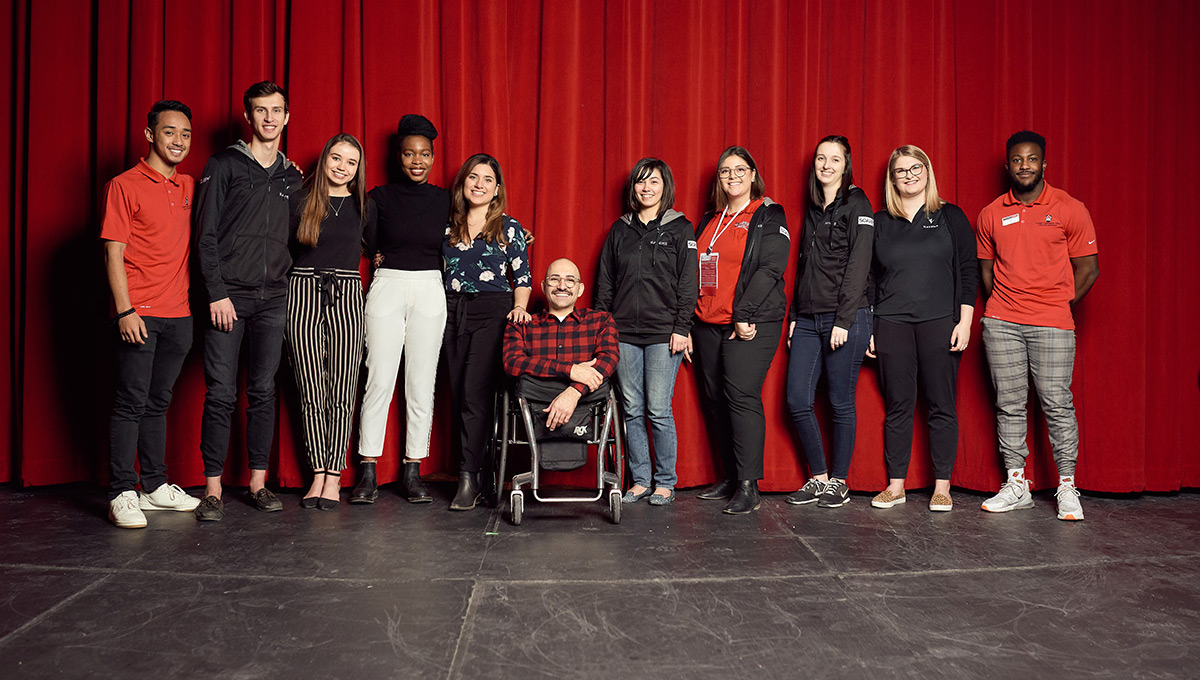 Spencer West's Energy, Passion and Dedication
"Spencer has an incredible story," says Teddy Kozela, who organized the fifth annual SOAR Student Leadership Conference where West gave his keynote address.
"His presentation really speaks to students in a way that will inspire them to go in to whatever they're doing with as much energy, passion and dedication as they can. He really shows that anything is possible. It doesn't matter what it is – and it doesn't matter what your passion is – you can make it happen."
Held January 12, 2019 the one-day SOAR conference invited students to discover their leadership potential through learning and engagement. After West's address, students attended sessions on leadership delivered by experts in subjects as diverse as business, mental health, voluntourism and happiness.
The conference opened at Southam Hall's Kailash Mital Theatre with a leadership blitz from Sid Boegman, Joni Arbido, Brier Cook, Sissi De Flaviis, Emily Kate Gray and Lily Akagbosu. The six campus leaders each gave energetic three-minute presentations on what leadership means to them. After taking a tally from those in attendance, Akagbosu was selected as the audience favourite.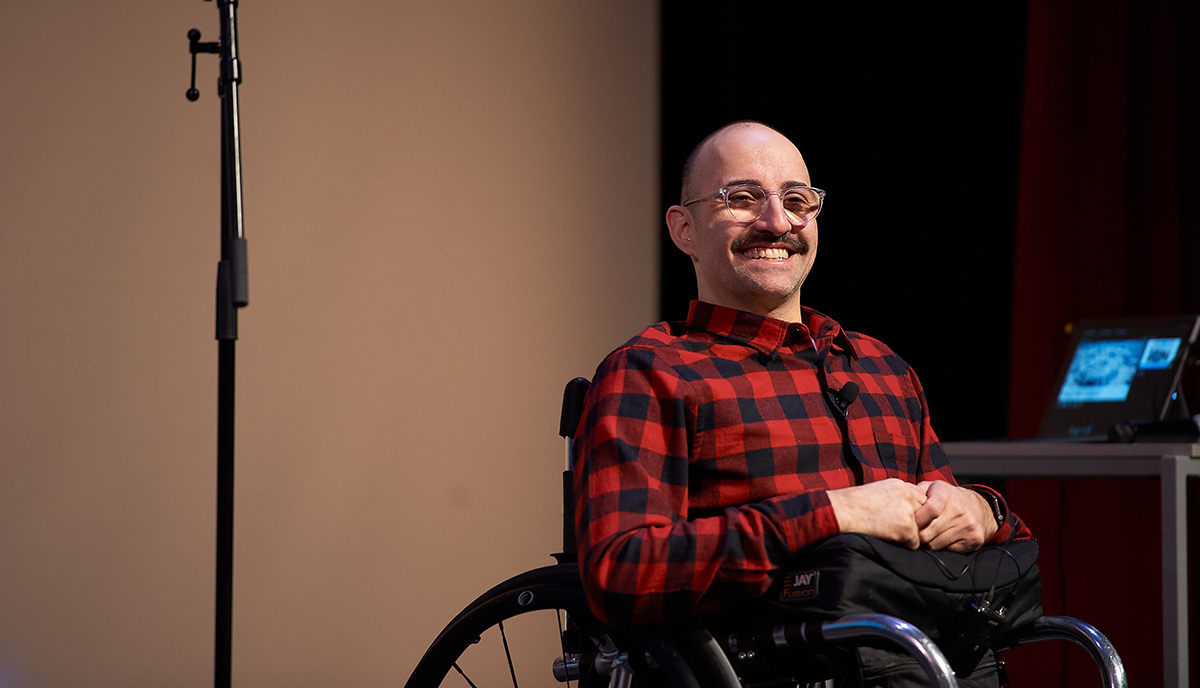 Staying Grounded While Reaching Greater Heights
"Leadership like is like being a pilot," said Akagbosu, who serves as the vice-president of student issues for the Carleton University Students' Association (CUSA).
"You take people to greater heights, but first you need make sure you're well-grounded. You depend on your team and your crew and they depend on you. Leadership can be found in anything you do. There is always an opportunity to go the extra mile and to make a difference. Our lifestyles are a reflection of our habits, our choices and our decisions, and leadership is a lifestyle. We can all embody its characteristics."
Karamo Brown of the Netflix show Queer Eye was originally scheduled to deliver the keynote at this year's SOAR Student Leadership Conference. Due to unforeseen personal circumstances, Brown had to withdraw. The SOAR team is working with Brown to schedule a presentation at Carleton on an alternative date later in the 2018-'19 academic year.
Click here for more stories from the Carleton Newsroom.
Wednesday, January 16, 2019 in Accessibility, Student Experience
Share: Twitter, Facebook