By Sissi De Flaviis
Photos by Chris Cline
The Annual Biology Butterfly Show is one of Carleton's most anticipated events each year. For the past 21 years, community members, students, staff and faculty members have walked through the Nesbitt Biology Building's greenhouse as exotic butterfly species flit and flutter about.
This year, the community was invited to view the free show online from the comfort of their own homes. The weeklong live event showcased more than 1,000 butterflies, with more than 25 different species represented from around the world.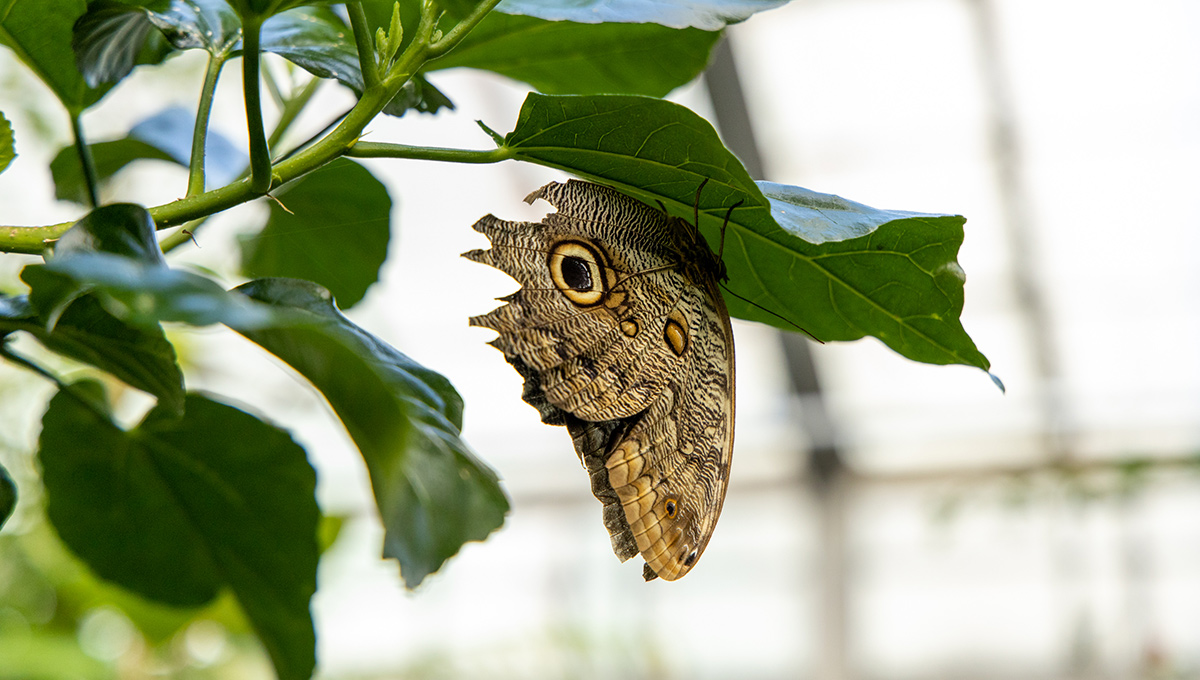 Exploring the Butterfly Show from the Comfort of Your Own Home
From Saturday, Oct. 3 to Sunday, Oct. 11, 2020 the Department of Biology hosted a series of live digital events, including a virtual guided tour inside the greenhouse, Let's Talk Science presentations and a live butterfly feed.
The Let's Talk Science presentations included a series of homemade videos covering a range of topics from how butterflies eat to butterfly-inspired art.
The live feed, which ran from 9 a.m. to 3 p.m. each day on both the Carleton Biology Butterfly Show and Faculty of Science YouTube channels, was enabled by four GoPro cameras. Viewers were able to watch the emergence cage where butterflies emerged from their chrysalises. Other viewing angles included the transfer cage where new butterflies were transferred into the greenhouse, the feeding station, and a common flight path where butterflies alighted on various nectar flowers.
The department also produced spotlight videos showcasing five unique species: Emerald Swallowtail, Giant Owl, Great Mormon, White Tree Nymph and Blue Morpho.
For the virtual week, the @cuButterflies Instagram account posted daily videos, infographics and Q&A from the community. There was also a colouring page available to the public.
For more information about this year's event, and to support future shows, visit the Annual Biology Butterfly Show page.