By Susan Hickman
Photos by Justin Tang
It is the function of art and literature to go beyond historical and journalistic interpretation and to express the emotions of an event.
So said author Ajmer Rode at the opening of an art exhibition at Carleton University commemorating the Komagata Maru tragedy of 1914 – held to coincide with Prime Minister Justin Trudeau's apology for the incident in the House of Commons.
The 10 paintings by Punjabi artist Jarnail Singh, of Surrey, B.C., were unveiled at MacOdrum Library on Wednesday, May 18. They were purchased and donated to Carleton by Barj Dhahan, a board member of the university's Canada-India Centre for Excellence. They are part of a series of 21 paintings included in Rode's book, A Journey with the Endless Eye: Stories of the Komagata Maru Incident, published in 2014.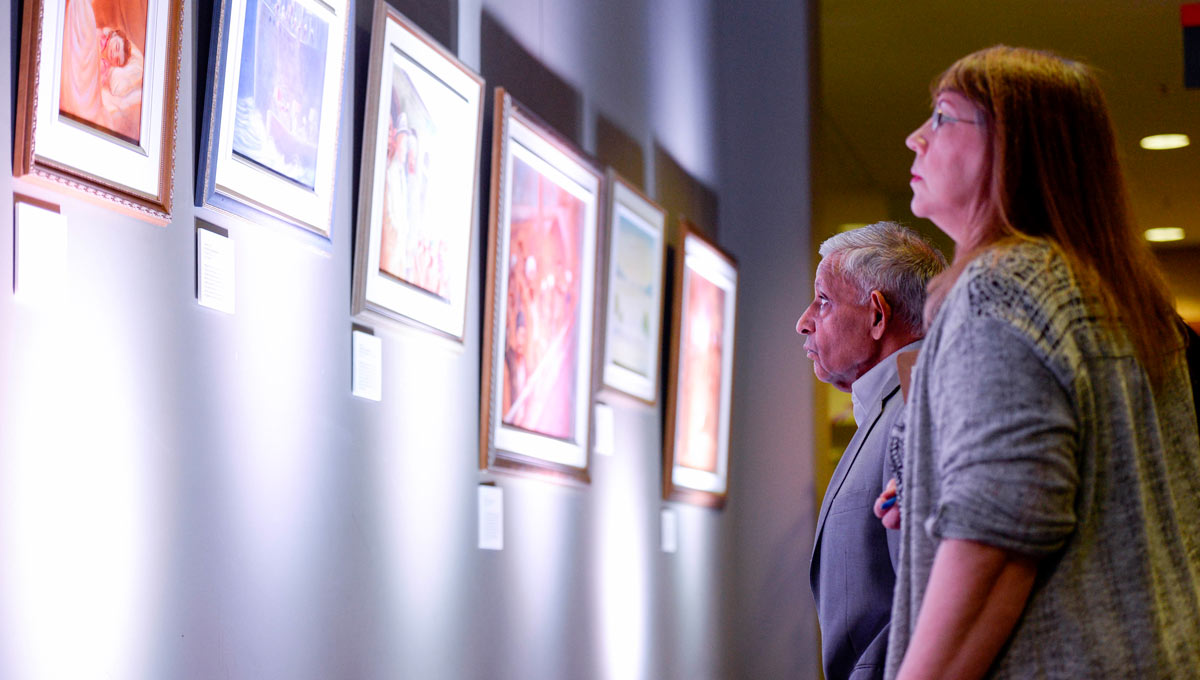 Indian High Commissioner Vishnu Prakash, who attended the ceremony hosted by the Canada-India Centre, called the federal move to formally apologize a "dignified" one.
"Today is a historic day for all of us," said Prakash. "The great people of Canada have risen as one to recognize the wrong, and to right the wrong, and to heal the wrong."
The Japanese steamship, the Komagata Maru, sailed from Hong Kong to Vancouver with 376 passengers on board. About 20 or so people were admitted to Canada, but the majority of the Punjabi Sikhs, Muslims and Hindus, all subjects of British India, were not allowed to disembark. They were imprisoned in their vessel in Coal Harbour for two months, deprived of food and water, and eventually forced to return to India.
When the ship arrived in Calcutta in late September, the British Raj government saw the men on the boat as political agitators. Some were arrested, a riot ensued and 19 passengers were killed. Most of the remainder were arrested and imprisoned or exiled to their villages until the end of the First World War.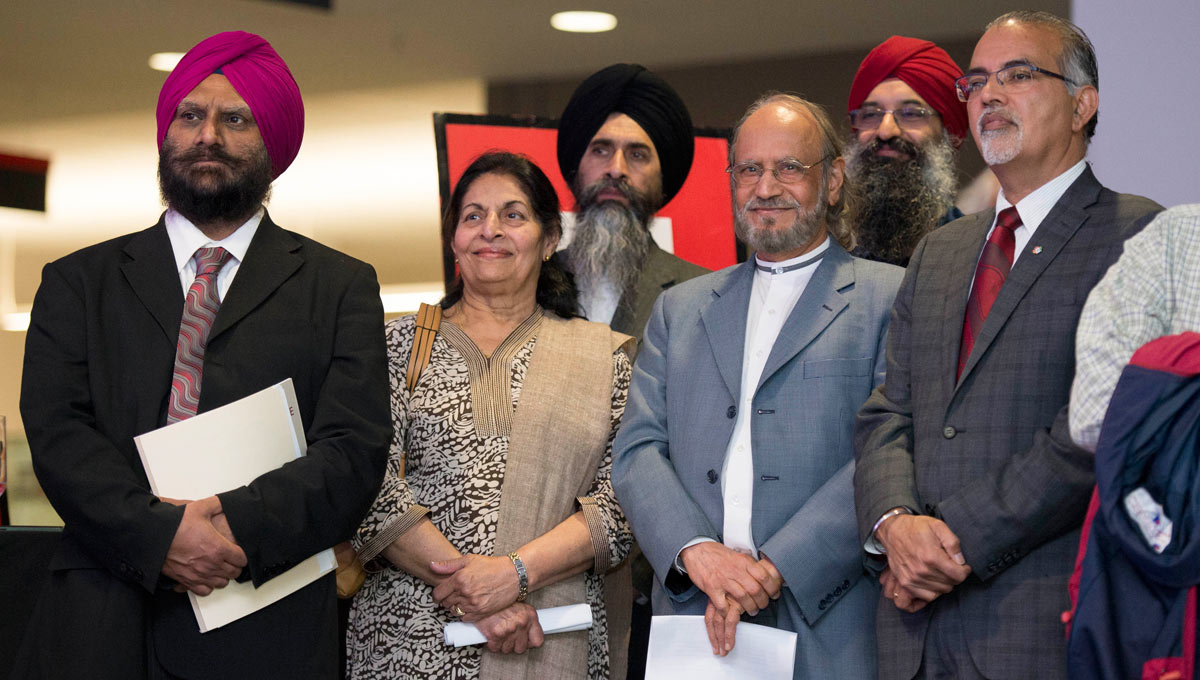 The tragedy highlighted discrepancies in Canadian immigration laws of the day, which were designed to keep out those of Asian origin.
While former prime minister Stephen Harper issued an apology at an Indian festival in Surrey, B.C., in 2008, members of the Sikh community were unsatisfied.
Trudeau's formal apology in Parliament was much better received.
"More than a century ago, a great injustice took place," said Trudeau. The Komagata Maru's passengers, "like millions of immigrants to Canada before and since came seeking better lives for their families, greater opportunities, a chance to contribute to their new home. . . Canada's government was, without question, responsible for the laws that prevented these passengers from immigrating peacefully and securely. For that and for every regrettable consequence that followed, we are sorry."
"This is a momentous occasion," added Rode, who noted that four of the passengers on the Komagata Maru were from his village. "The exhibition and the book are of great importance. They are based on history, but it is left to art and literature to express the emotion of an event. It is a function of art to keep the candle burning inside."
"The paintings and stories are essential for evoking in us the feelings of those who suffered in the Komagata Maru incident," said Dhahan. "They inspire compassion. They nourish our soul and sustain our hope for a better tomorrow. Let this exhibition remind us and future generations that we still have more work to do."
Pradeep Merchant, a member of Carleton's Board of Governors and chair of the Canada-India Centre board, said opening the art exhibit on the same day as the Prime Minister's apology was fitting.
"This is a story that has been near and dear to so many of us for so many years."
Carleton President Roseann O'Reilly Runte noted: "The university must be that place where we sow the seeds for a better world. These paintings," she said, "represent to us the sadness and strength of character of people who have the courage to leave their homes to build a new life. The faceless spectators remaining on the shore, immobile spectators to a great human tragedy, remind us of the terrible cost we still bear. We cannot fail to be moved by them."
Singh said he began the Komagata Maru series of paintings in 2003.
"It's a great day today. This is a story that happened in our own backyard. (Trudeau's) apology is fitting, that it was done at the highest level by the highest governing body of the country. It is a symbolic day."