Those who donate through Carleton University on Giving Tuesday will be contributing to solutions for some of the most difficult issues we are facing with COVID-19 and beyond.
"While donors support projects or needs like student aid, student experience, research and academic initiatives, the ultimate impact of their support is felt, long-term, in the broader community," says Ryan Davies, the Department of University Advancement's director of digital transformation.
The eighth annual Giving Tuesday on Dec. 1, 2020, presents many opportunities for the generous Carleton community to turn initiatives and dreams into realities.
The FutureFunder, Carleton's crowdfunding platform, allows anyone to tailor their donations to projects and issues they care about. Through the platform and its hundreds of successfully funded projects, Carleton has built a culture of philanthropy.
Last year's Giving Tuesday saw 76 projects crowdfund just over $1 million. Matched dollar-for-dollar, Carleton doubled the 24-hour fundraising effort to more than $2 million. This record amount was 60 times more than the first Giving Tuesday's fundraising total in 2013.
"As a community we believe in philanthropy," says Davies.
"We believe in connecting with donors and partners who see higher education as a force for good in the world."
The FutureFunder, one Canada's first experiments in crowdfunding for post-secondary philanthropy, can make such connections. It has become a tool that anyone on campus, or in the broader Carleton community of alumni, can use for fundraising and connecting with new partners and supports.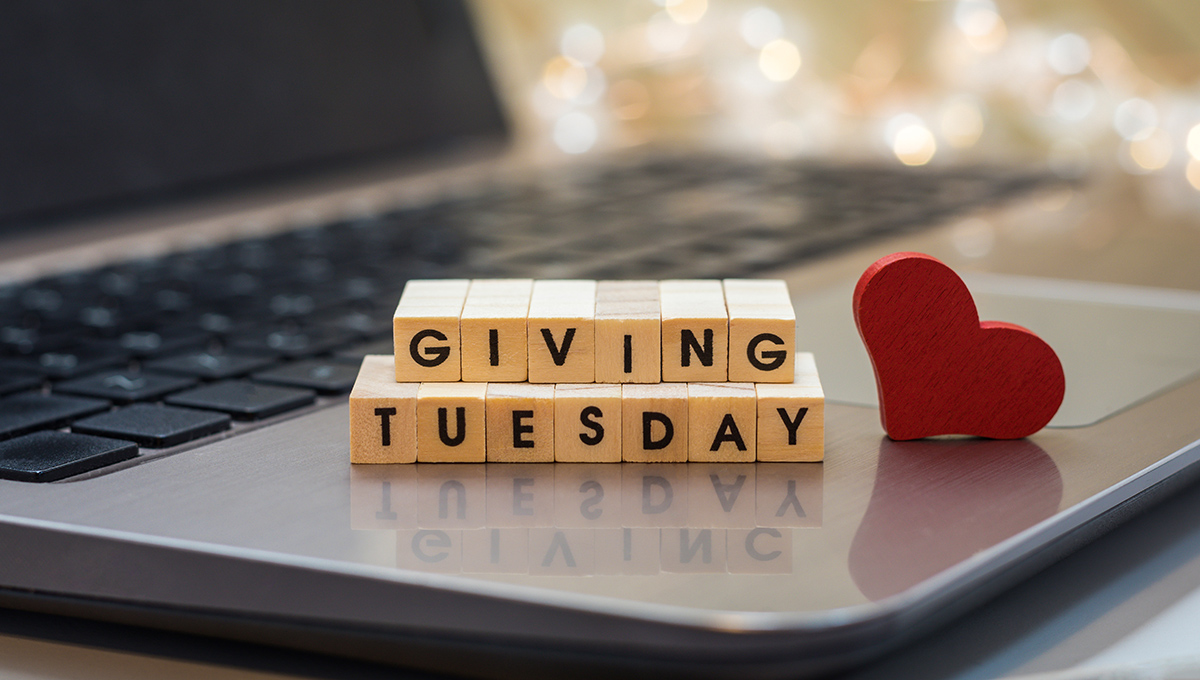 Giving Tuesday Challenges
Carleton's Giving Tuesday Challenges also allow donors to compete to win larger contributions toward their initiative of choice, such as an extra $1,000 for the first gift at midnight or noon.
Even donors outside the campus community have used the FutureFunder to find critical projects and experiential learning opportunities in recent years, like the Campus Community Library Collections Project and the Buckets to Rain Barrels Project.
This year, Carleton's Giving Tuesday is concentrating on particularly relevant and timely causes such as responses to the pandemic and recovering from it; equity, diversity and inclusion efforts; and accessibility to higher education.
Among the Equity, Diversity and Inclusion (EDI) initiatives are several scholarships for students who identify as being Black, Indigenous or racialized. An annual scholarship in the School of Social Work was created by an alumnus for a first-year undergraduate student.
The Supporting Black Leadership in the Nonprofit Sector and Making Education More Equitable and Inclusive are other good examples of Carleton community initiatives. With a lead gift of $4,100, the Black Canadian Fundraisers' Collective launched the latter to help establish an award for Black students enrolled in Carleton's Master of Philanthropy and Nonprofit Leadership program.
Projects that prioritize the physical and mental health of Carleton students include the 2020 Student Emergency Fund, established to support students struggling with basic living expenses as a result of COVID-19.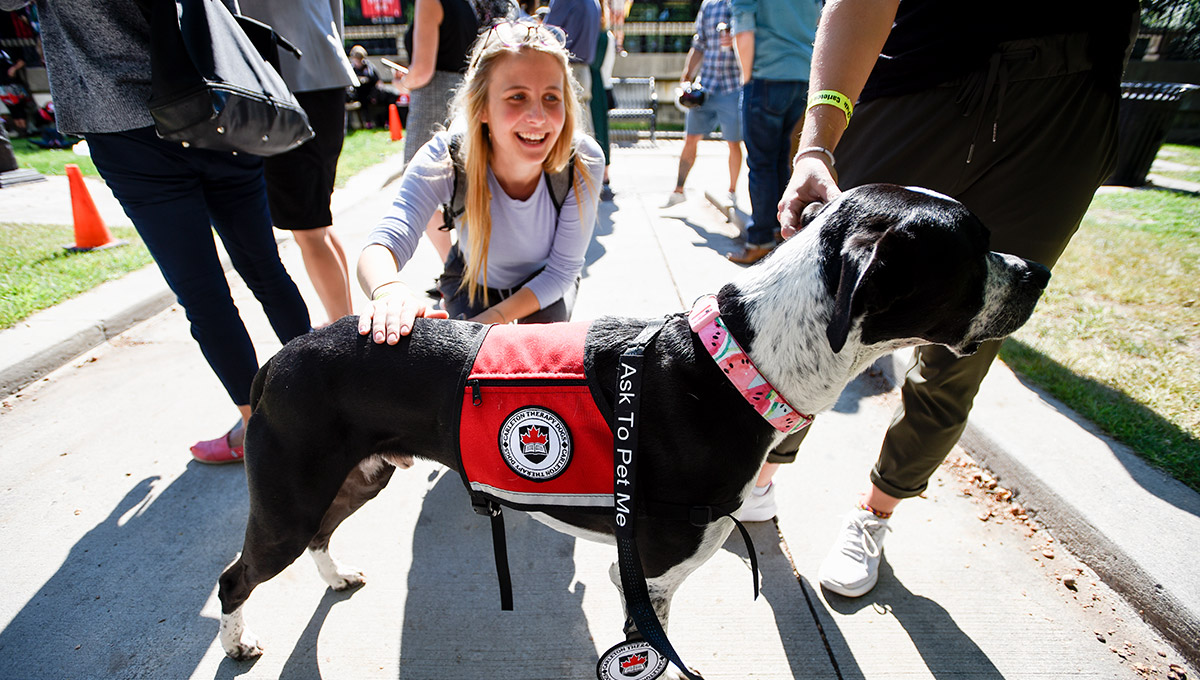 Student Wellness and Accessibility
The Wellness Fund will help create and maintain more inclusive programming and broader mental health and wellness services for students in need of support.
Supporting the Student Accessibility Champions initiative will help create experiential learning opportunities for student leaders with disabilities. These accessibility champions will personally engage in experiences that expand their knowledge, awareness and understanding about accessibility, and then allow them to share those lessons with others.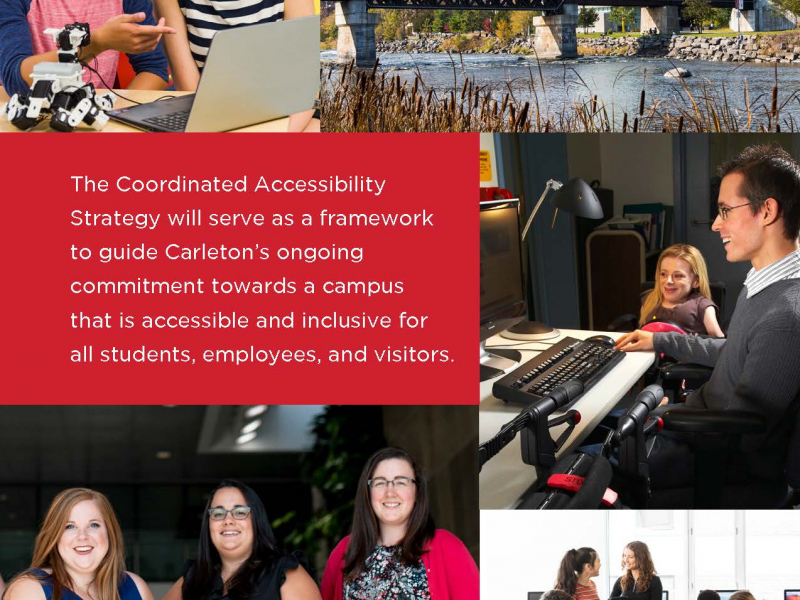 The FutureFunder helps like-minded people work together for a common cause when it comes to supporting higher education in helping to solve our biggest challenges.
"The Strategic Integrated Plan has that aspiration statement," says Davies.
"Carleton will leverage the power of higher education to be a force for good. That's what we're focused on too, but we can't do it alone."
Explore FutureFunder for more projects and information. Giving Tuesday begins at midnight on Dec. 1, 2020.
Monday, November 30, 2020 in Community, FutureFunder
Share: Twitter, Facebook