Even though graduating students this year will not be enjoying a traditional ceremony to celebrate their achievements, the Class of 2020 is applauding exceptional student-athletes who are leaving but will always be Ravens. We sat down with four of these exemplary Ravens to find out what lies ahead.
Stanley Mayambo (Health Science)
Men's Basketball #23 (Guard)
The decision to play at Carleton was a given in Grade 12 for Fredericton-born athlete Stanley Mayambo.
"I decided for my goals of playing basketball professionally, the best place for me to go was Carleton," said Mayambo.
After moving to Ottawa in the summer of 2015, he quickly realized to succeed on Carleton's basketball team he had to constantly improve himself.
"The best thing about Carleton is that you are 'always on point, on the ball.' The talent level is so deep that you can't really ever relax."
Carleton's basketball team has won 15 of 18 national men's championships, more than any other division in Canada.
In his third year, the Ravens lost in the semi-finals.
"We learned a lot from that, just like knowing that we couldn't get complacent," said Mayambo.
"You have to prepare yourself mentally for things to go really bad. Keeping that mental sharpness at all times and mental preparation so that you're really consistent."
Even though the court was all-consuming over the past five years, Stanley said off-court experiences were equally important. As Dave Smart, former head coach and current director of basketball operations, used to tell him, there should be "guilt-free leisure time," or the time dedicated to relaxing, studying and celebrating.
At first, it was tough to balance school and sports, said Stanley, "but after I started admitting that I needed help and admitting that I wasn't like weird for needing help and needing time management, then I started to see a lot of changes."
Besides basketball, Mayambo is passionate about producing his own music.
He hopes to play basketball professionally after hip surgery – something he needed all year, but he refused to leave his team before graduation.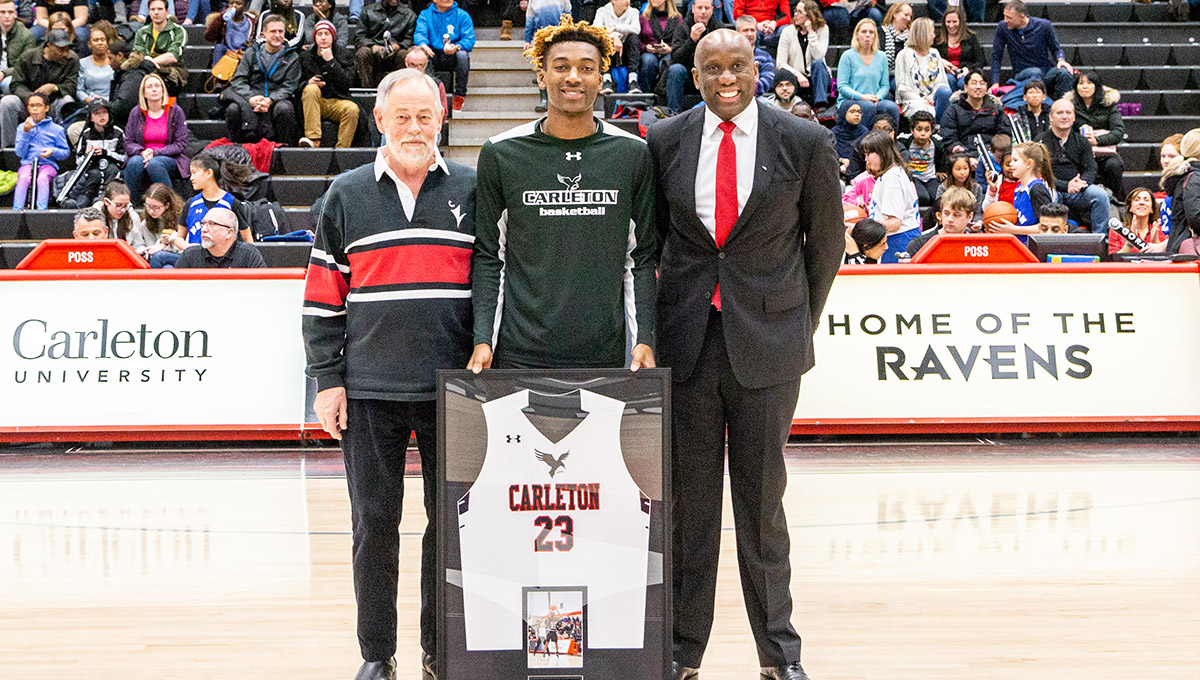 Leah Scott (Health Science)
(Concentration in Chronic Illness and Disability and a minor in Neuroscience and Mental Health)
Women's Hockey #12 (Forward)
Leah Scott – the three-time women's hockey captain – is ready to say goodbye to her red, black and white Ravens uniform.
"I wasn't expecting to stay the whole five years, but I just wasn't really done after the four," said Scott.
"Graduating and having that last game as a hockey player was kind of like good closure."
During her five years at Carleton, Scott kept busy with sports and school. In the arena, she was the team captain, outside of it, she was the study hall co-ordinator, providing academic support and resources for the team.
"It wasn't really a job for me or like an extra responsibility. It was just me hanging out with my friends and playing hockey," said Scott.
"It was an honour to be the captain of that group of girls."
From playing hockey every weekend to having sleepovers at teammates' houses, spending time with the team became Scott's favourite part about university.
"We went to Moncton last summer," recalls Scott. "We never really did the whole faraway trips. We took a plane there and we bussed around. We were together the whole time. We won all of our games there and it was just like a really fun team bonding experience."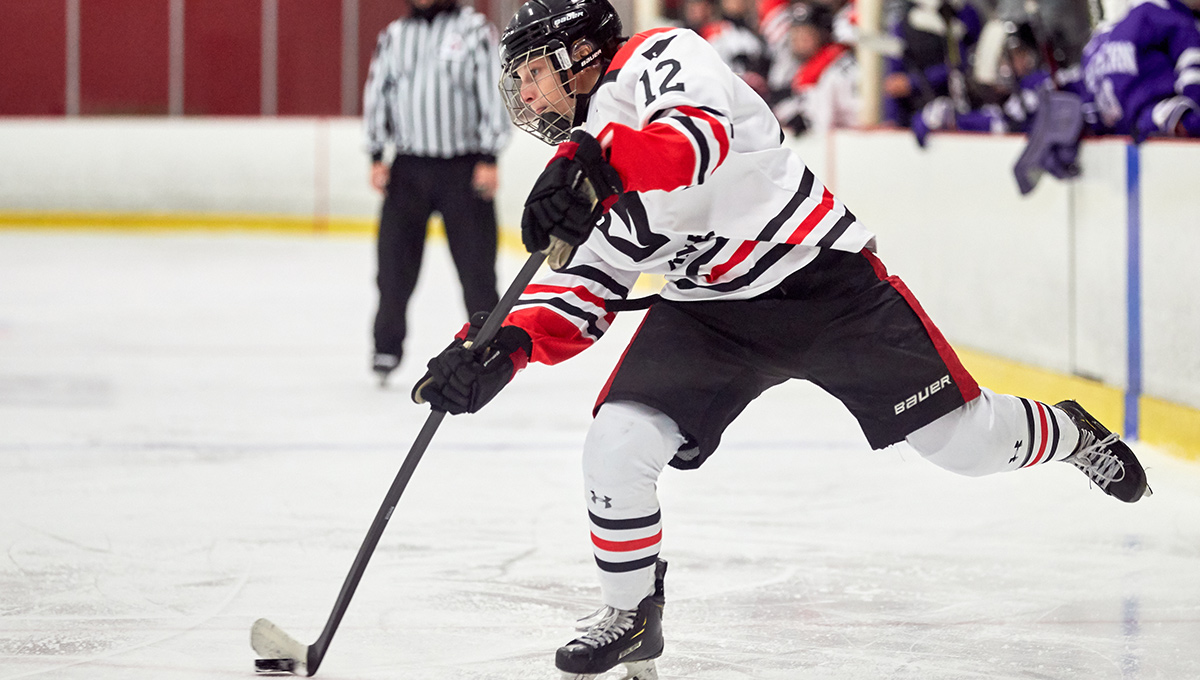 As a female student-athlete, Scott wants to encourage other young women to pursue their dreams.
"I would just encourage young female athletes to keep pushing boundaries and to continue playing the sport they love," said Scott. "I would encourage them to stand up for what is right and to never back down in the face of adversity."
Scott will be going to the University of Ottawa for a Master of Health Sciences in Physiotherapy.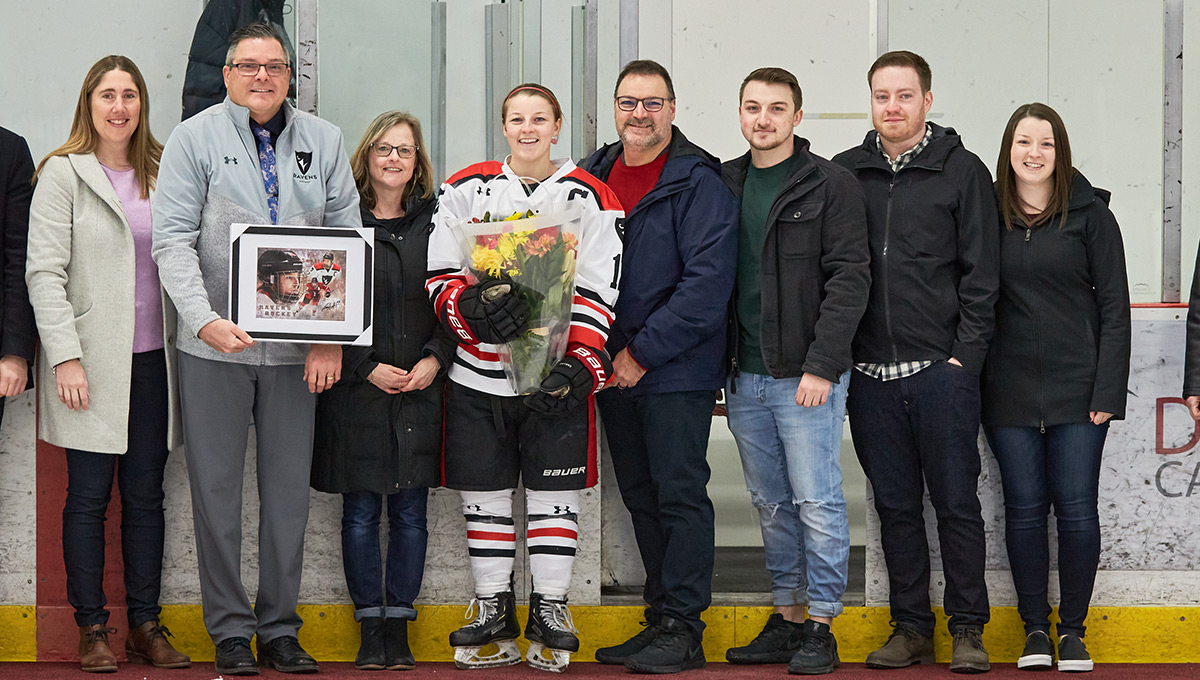 Munis Tutu (Psychology)
Men's Basketball #5 (Guard)
Basketball has always been a part of Munis Tutu's life.
From playing at La Lumiere School in Indiana to receiving a basketball scholarship and playing at Loyola Marymount, Tutu's journey led him to become one of Carleton's top 10 men's basketball players.
"Coming to Carleton was honestly one of my best (decisions) I made in my life," said Tutu.
When he transferred to Carleton in his third year, he learned he had to put in the work on and off the court.
"I think one thing that is always gonna stick with me is just how Dave (Smart) always just preached to us all the hard work that we put into basketball, we have to do the same thing off the court," said Tutu.
"As hard as I work on the court, I have to work off the court. That's how I'm going to be (a) successful person."
To succeed on the court, Tutu would put in countless hours in the gym or practices. Meantime, he made good use of academic resources, from talking to professors to reporting his academic progress to his coaches on a monthly basis.
"Carleton is a family, a team atmosphere," he said. "And I'm gonna be forever thankful to be a part of the Carleton community."
Tutu will play with the Ottawa's Blackjacks for a season and plans to play professionally overseas in the future.
Tutu was this year's basketball co-captain with Marcus Anderson.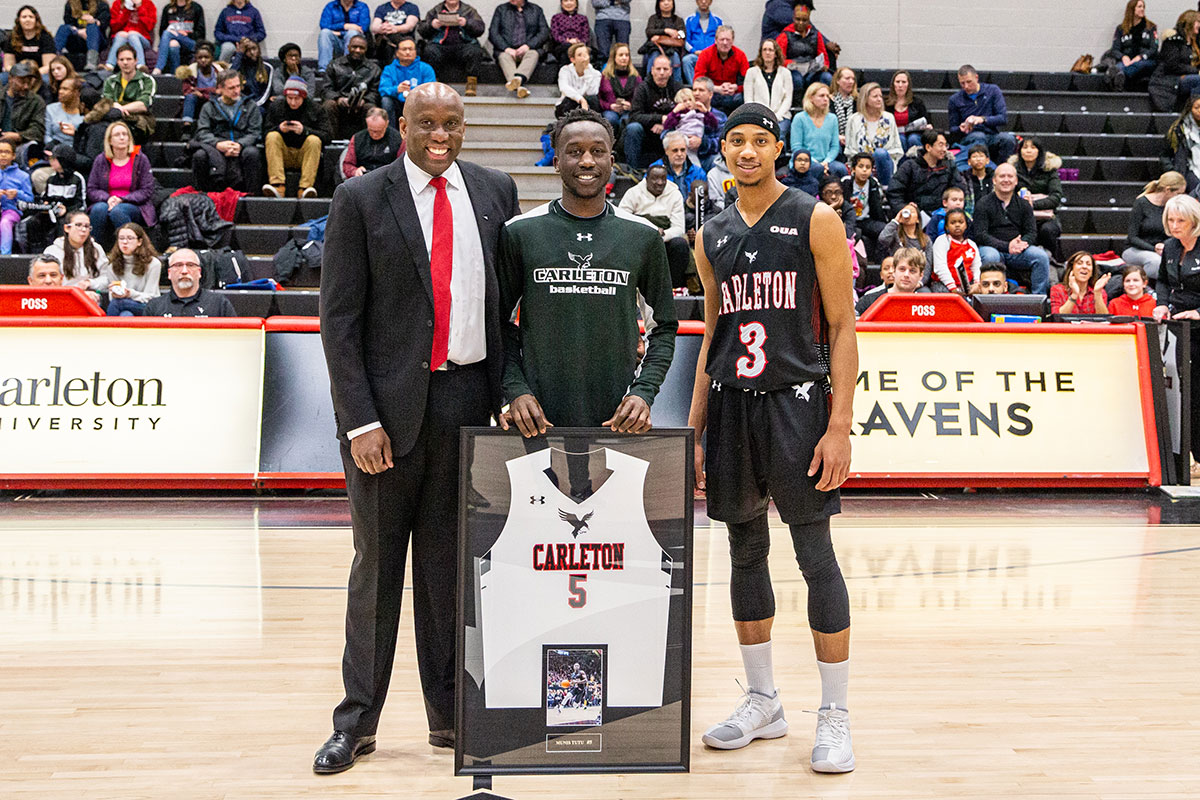 Marcus Anderson (Psychology)
Men's Basketball #3 (Guard)
In Grade 12, Marcus Anderson jumped at the opportunity to play at Carleton because he aspired to play at a high-competitive school.
"If you are trying to compete on the best (team), at the top, top-level Carleton is the spot for you," said Anderson.
From three hours a day at the gym to basketball practices, Anderson learned that playing for Carleton was no easy task.
"The expectations we have for winning and being as good as we can was pretty tough to balance," said Anderson. "Especially in the summer we were grinding pretty hard."
Anderson's competitive drive earned him recognition as U Sports and Ontario University Athlete defensive player of the year in 2017-'18 and 2018-'19.
"Every time I came out to the court, I tried to play hard as I could and play for my teammates. It was a bit of a reward to show that."
When the team went to Spain for a retreat, Anderson witnessed a Ravens alum playing professional basketball, which inspired him to continue to push for success on the court.
"Getting a chance to see that was something I'll never forget," said Anderson.
For the Brampton-born player, Carleton is the perfect spot to develop basketball skills and gain an education due to all the support from the coaches and teammates.
"At the end of the day, I just hope people saw that I was always doing as much as I can for my squad," said Anderson.
Anderson will play for the Guelph Nighthawks and hopes to play overseas in the future.