By Jane van den Dries
Photos by Luther Caverly and Lindsay Ralph
Carleton University Profs. Lenore Fahrig and Shikharesh Majumdar were recently appointed as Chancellor's Professors, a rank reserved for highly esteemed faculty members whose research activities have been, and continue to be, of outstanding merit with substantial international impact.
Provost and Vice-President (Academic) Jerry Tomberlin said both Fahrig and Majumdar's research records are impressive.
"We are pleased to recognize Professors Lenore Fahrig and Shikharesh Majumdar's contributions within their disciplines with this prestigious appointment," he said.
The rank of Chancellor's Professor is effective for a five-year period.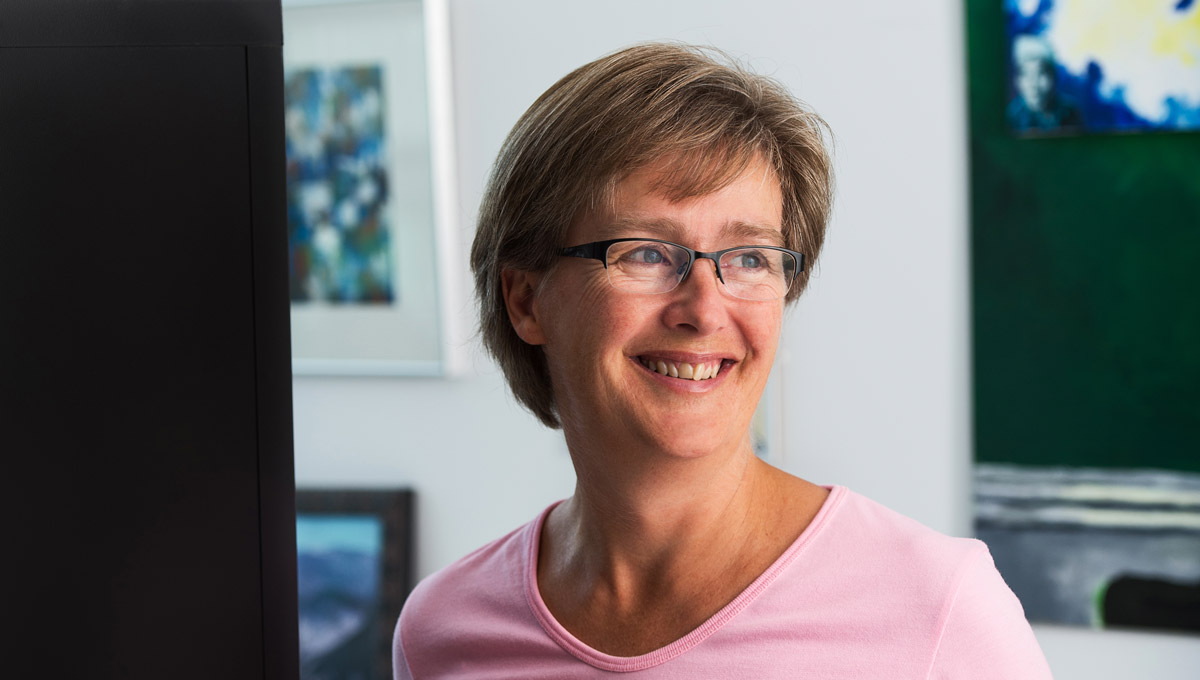 Prof. Lenore Fahrig
While Prof. Lenore Fahrig (Department of Biology, Faculty of Science) was a master's student at Carleton, she did not expect that she would return a few years later as a faculty member.
After graduating from Carleton with a master's degree in biology, she went on to complete a PhD degree at the University of Toronto and a Postdoctoral Fellowship at the University of Virginia before working at the Department of Fisheries and Oceans in Newfoundland and returning to Carleton's Biology department as a faculty member in 1991.
Fahrig, who has supervised dozens of master's and PhD students and mentored many post-doctoral fellows throughout her career, researches landscape spatial patterning and its effects on wildlife.
"I have always been a lover of nature and I learned early on about environmental issues we were facing," said Fahrig, who vividly remembers a reading assignment in a third-year ecology course that represented a turning point in her career. The paper introduced the idea of computer simulation models related to environment and ecology, a topic that captivated her.
"Our environment is so complex and the idea that some of these issues could be figured out through ecological modelling was fascinating to me," she said.
Fahrig is a highly respected scholar who has published over 40 papers and has served as the Editor-in-Chief of the Current Landscape Ecology Reports journal over the last five years.
In 2016, the Royal Society of Canada named her a Fellow and in 2018 awarded her the Miroslaw Romanowski Medal for her contributions towards the resolution of scientific aspects of environmental problems.
"I am incredibly pleased with this honour," said Fahrig. "It is very rewarding to know that my work is being noticed. Carleton has been a great place to build my academic and research career."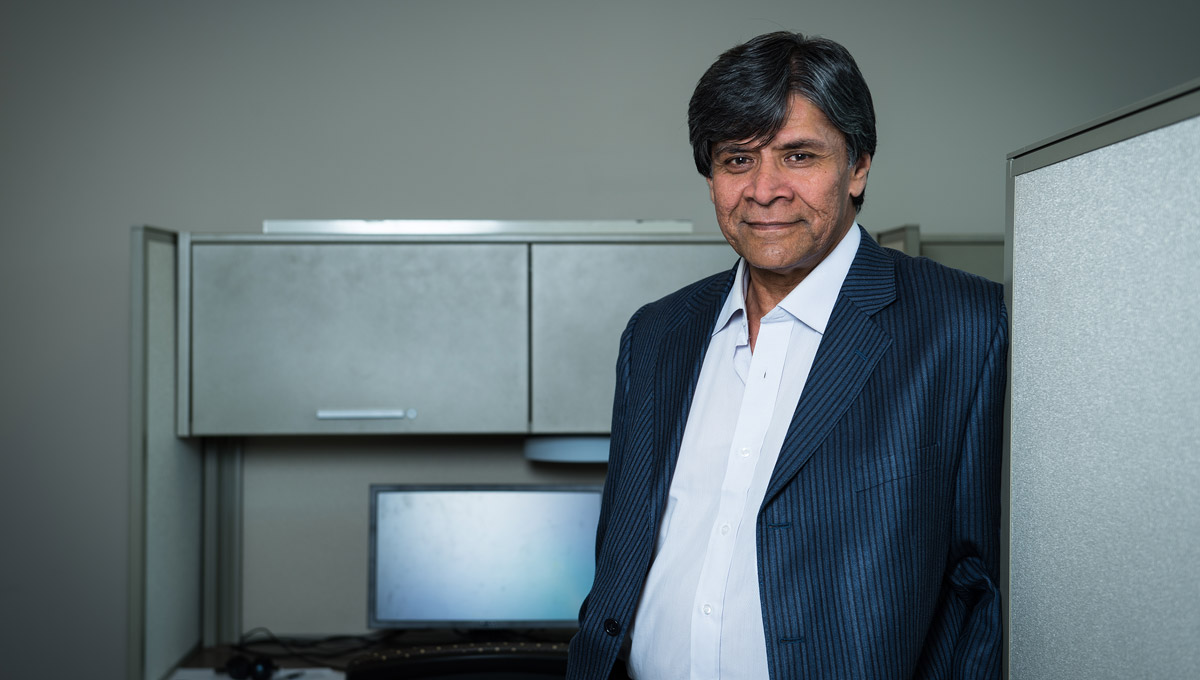 Prof. Shikharesh Majumdar
Prof. Shikharesh Majumdar joined Carleton's Department of Systems and Computer Engineering in the Faculty of Engineering and Design in 1989.
After completing an undergraduate degree in electronics and telecommunications engineering and a post-graduate diploma in computer science (hardware) in India, he did graduate studies in electrical engineering in Italy before coming to Canada to complete his master's and PhD degrees in computer science.
Before joining Carleton, Majumdar worked in emerging technologies in the telecommunications field. This work fuelled his interest in examining new technologies and systems to learn about their behaviours and build mechanisms to optimize their performance. His current research centers on resource management in the context of cloud computing, sensor-based smart systems and big data analytics platforms.
Majumdar's research has had a profound impact on his field. In the last five years, he has published over 45 papers in reputed journals and international conferences. He has delivered several keynote addresses and invited presentations around the world, and supervised over 100 undergraduate and graduate students' theses and research projects throughout his career.
An expert in the field of resource management in parallel and distributed systems, he has served as the area editor for Elsevier's Simulation Modelling Practice and Theory journal for eight years. He has won multiple international awards is a Fellow of the Institution of Engineering and Technology. He currently serves as a member of the core faculty team associated with Carleton's Canada-India Centre.
"I am humbled by this recognition as Chancellor's Professor," said Majumdar. "I would like to thank the university, the Dean of Engineering and Design, the Provost and the President for honouring me with this designation."
"I am grateful for this recognition of my research activities and the impact it is making on the outside world. I would like to continue serving the research community and Carleton in making further contributions to the research excellence of the university."
Wednesday, July 24, 2019 in Faculty of Engineering and Design, Faculty of Science, Provost
Share: Twitter, Facebook