By Liam McPherson
Photos by Master-Cpl. Vincent Carbonneau, Rideau Hall
Carleton University Linguistics Prof. Marie-Odile Junker loves helping to preserve Indigenous languages and the incredible stories they have to tell about Canada's past.
"The languages are part of our heritage," says Junker, who received a Governor General's Innovation Award on May 24 for her work.
"They embody a very special way of looking at the world and humanity in general."
Junker and five others were selected from 130 nominees this year.
For the last two decades, Junker has worked tirelessly to preserve Indigenous languages, including those with little or no historical grammar standardization, and others with written material dating back centuries.
A linguist with a background in computer science, Junker has built resources to preserve languages in the Algonquian family (Cree, Innu and Atikamekw), including a linguistic atlas.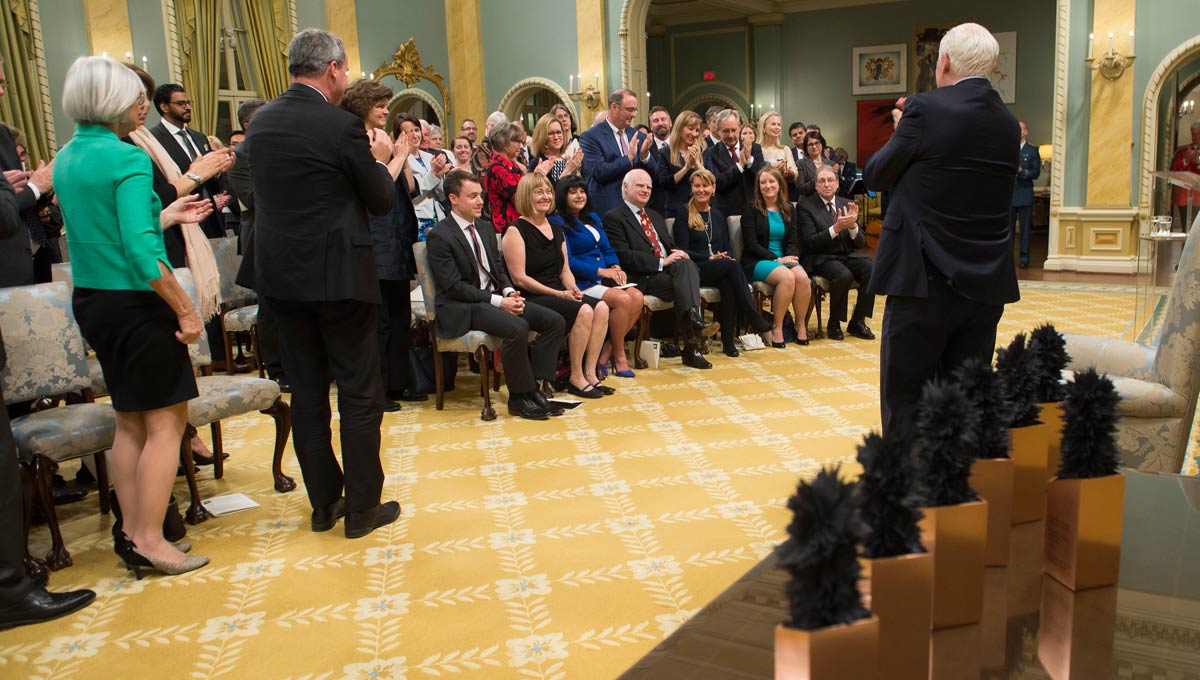 Preserving Indigenous Languages from Scratch
It's a long and arduous process that varies based on the historical information available.
Innu, for example, has a long tradition of being logged going back to Jesuits who first documented the language 400 years ago. East Cree, on the other hand, had no standardized grammar.
"It had never been described, so I had to do it from scratch," she says.
Despite the number of Indigenous languages that once flourished, they have begun to die off in great numbers due to governmental and public complacency, says Junker, who sees it as an "invisible, unheard" crisis where Canadians are either unconcerned or unaware.
"We're doing this with very little resources, especially when you consider the resources for our official languages and other more common ones. We use cheap servers, open-source applications. We're limited in what we can do here."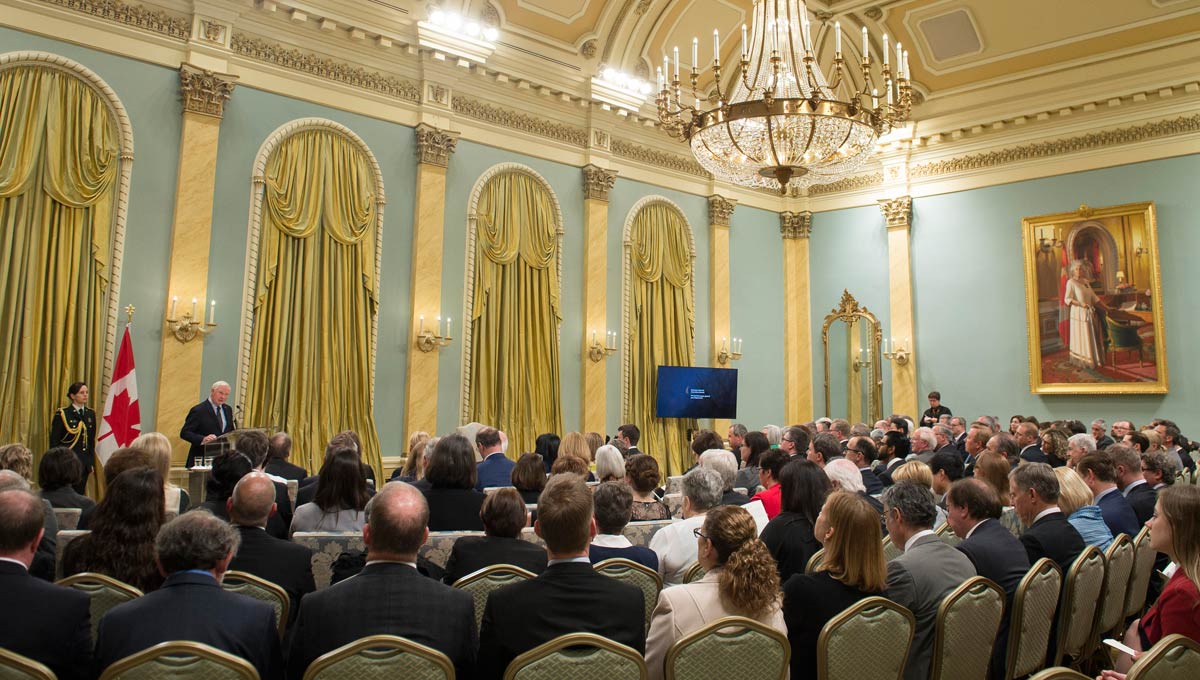 Shining a Light
While Junker expresses frustration with the lack of support to date, she hopes that her Governor General's Award will help shine a light on the problem and attract more support for the work she and others are doing.
"I hope this award is a sign that the federal government intends to support this kind of research long term. I have letters from the previous government, as I had asked them for server space. They politely explained to me it was not their mandate to support Indigenous languages."
Furthermore, Junker believes public interest could be enough to pressure officials into throwing their support behind projects like hers.
"I hope now I can take this outside university circles. If there's a consensus from the general public that this is worth pursuing, this should signal that something further must be done."
Most importantly for Junker, it's an important step on the path to reconciliation with Indigenous peoples.
"I dedicated my award to the reconciliation of our two peoples. If the public can get behind this kind of work, further resources could go to it and that's an important step in fulfilling what the Truth and Reconciliation Commission promised Canadians.
"It's very difficult doing this without support."