Although he's been an anchor for CNN International since June, Kim Brunhuber's gut is still telling him to get out of the studio and into the field.
He enjoys his job and will continue to anchor the European morning editions of CNN on Saturdays and Sundays, but his instincts are still those of a globetrotting video journalist searching for stories.
Brunhuber has reported from many countries, including Pakistan, Ghana and Afghanistan, and he's covered the 2018 and 2016 Olympic Games, the 2017 southern California fires and the death of Nelson Mandela. His award-winning segments have aired on CBC's The National, and he worked for CBC for 13 years.
"Ever since I was a kid, I wanted to be a writer," he says.
"Journalism as a career just kind of grew out of that."
Brunhuber was born in Montreal and grew up in Ottawa, earning a bachelor's and master's in journalism at Carleton. Once he graduated in 1997, his CJOH-TV internship turned into a reporting job that launched his career.
Before he studied at Carleton, Brunhuber became familiar with campus during the summers he attended sports camps and took a creative writing course. Through the latter, he met Carleton English Prof. Emeritus Tom Henighan, who would become a mentor who encouraged him to keep writing and helped him to publish his 2004 novel Kameleon Man.
"He recognized that I could have a powerful voice writing about the real world," says Brunhuber.
"So, I know how important it is to have a mentor. And if I have the chance to pay that forward, I leap on it."
This year, Brunhuber became one of the School of Journalism and Communication's first BIPOC mentors. When he was in high school, Brunhuber interviewed all the Black journalists working in Ottawa media to learn more about the trade. The fact that he could complete a comprehensive survey for a school project said a lot about the industry's hiring practices.
"Things are more challenging for people of colour," he says, "and if I had had someone to talk to about these issues, it would have helped me greatly through my career."
For the first time in a long time, Brunhuber feels like things are changing for the better.
"One of the positives of this year, as horrible as it's been, for many reasons, has been the spotlight that has been put on this issue.
"It's a constant fight but I feel like there's some momentum. I want to be a part of that."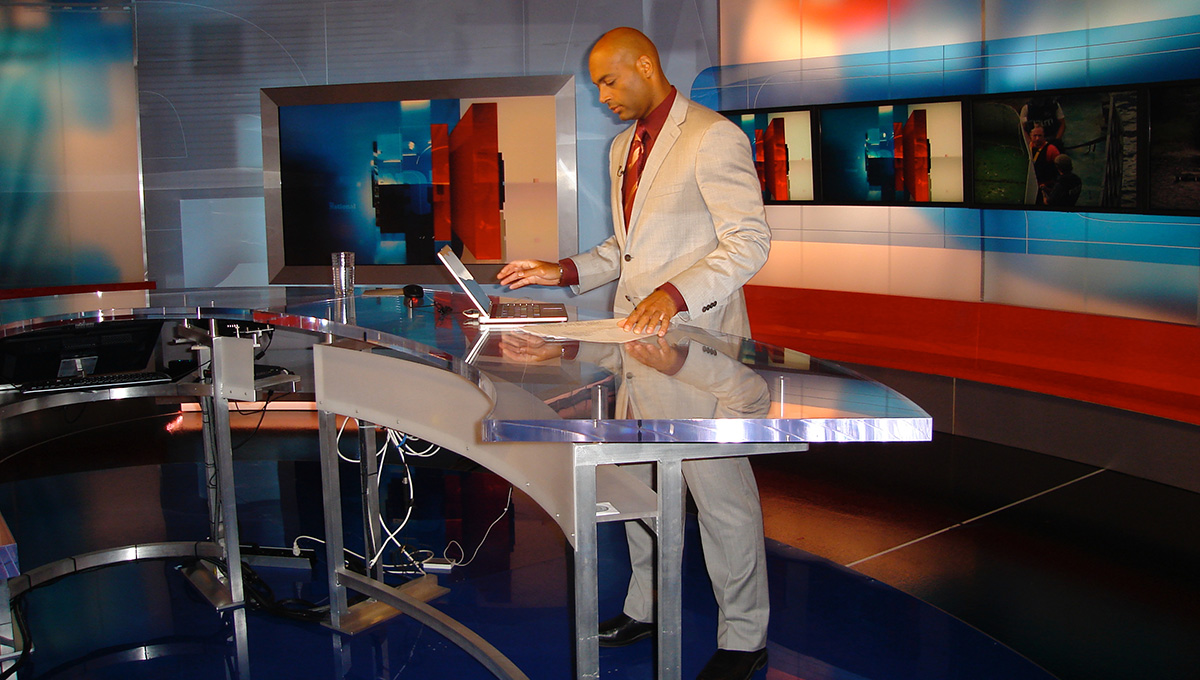 ---
During Black History Month, Carleton University is celebrating the many achievements and contributions of our Black community members. Visit our Black History Month page through the month of February to read new stories about our staff, faculty, students and alumni.
Tuesday, February 23, 2021 in Journalism and Communication
Share: Twitter, Facebook