By Dan Rubinstein
Photos by Chris Roussakis
In late June, when organizers of this summer's Tokyo Olympics announced that up to 10,000 local spectators would be allowed to attend events at the Games, a decision that was later reversed, the phone lines lit up at the Canadian Olympic Committee (COC) office.
Well, that's what would've happened in normal times.
This year, with COVID-19 impacting everything from global health and the economy to how people do their jobs every day, it meant that Thomas Hall, the COC's director of communications and media relations, and his team had to respond to a barrage of calls, emails and texts from their homes in Ottawa and Toronto.
"It's been extremely demanding," says Hall, an Olympian who won a bronze medal as a sprint canoe paddler at the 2008 Olympics in Beijing, went back to school to earn a master's degree in journalism from Carleton University in 2015 and became the COC's communications lead this past January.
"Every time there's any news out of Tokyo, we're flooded with requests from Canadian and international media. I knew it was going to be challenging to take on this role this year, but it's been extraordinarily busy. And right after these Games, we move straight on to the Winter Olympics in Beijing next February."
Stories about political and social issues tend to dominate news coverage in the lead-up to any Olympics, says Hall, and then the focus shifts to athletes and sports as the opening ceremonies draw closer.
All of which keeps him and his colleagues busy, often from 6 a.m. until well into the evening seven days a week, fielding queries, pitching stories, co-ordinating interviews, proofing communications products and working with the COC's senior leaders.
"But it's been awesome," says Hall, who'll be part of the 800-person Canadian contingent going to Tokyo, a scaled-down group that would be much larger at a typical Summer Olympics. "I'm learning a ton and work with a very solid team. And ultimately, all of this is about the passion of people and sport. That's what I love most about this job—helping get those stories out into the world."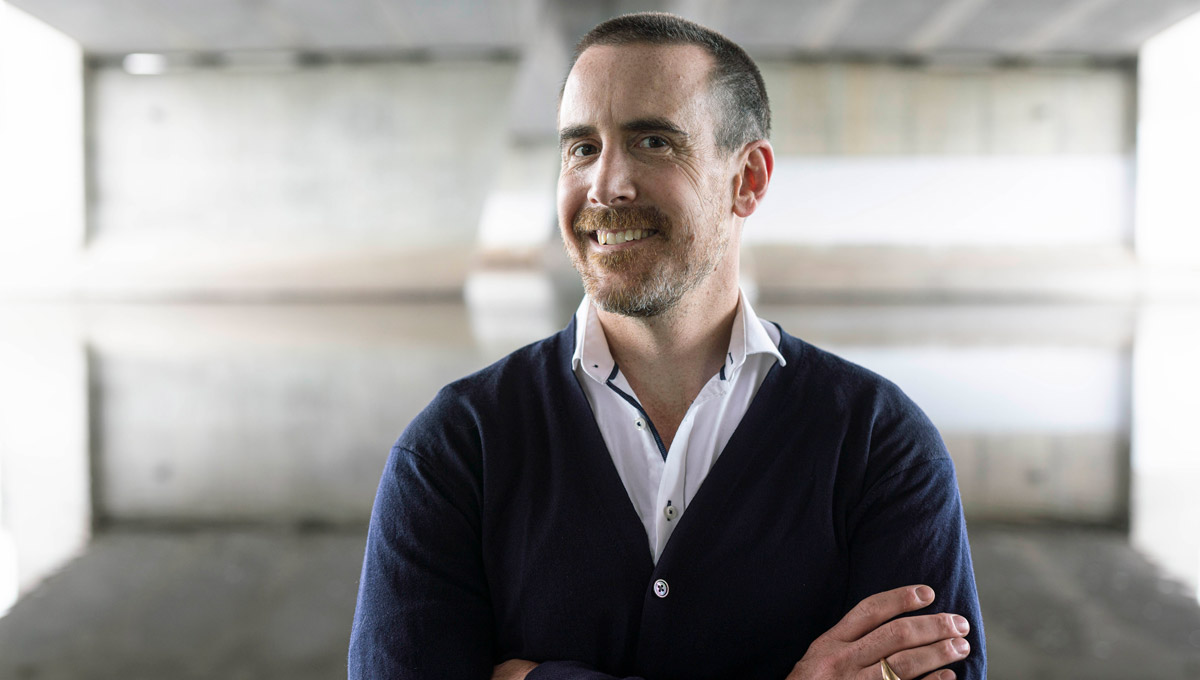 From Training to Strategizing
Before moving into his new post, Hall spent the previous two years working as the senior manager of the COC's Game Plan program, which helps national team athletes focus on health, education and career opportunities during their high-performance days and beyond.
Game Plan is essentially a bridge to life after competition, which is a transition that Hall has successfully navigated through a few hurdles along the way.
Thirteen years ago at this time, he was in the "train for pain" phase of preparing for the 2008 Olympics. He'd been a national team paddler for nearly two decades, winning gold and bronze medals at the Pan-Am Games, and was making what turned out to be a final push for the podium in the one-man 1,000-metre sprint.
"I'm spending a lot more time sitting at my desk than in a canoe this year," Hall laughs. "It's a different kind of stress."
After retiring from competition in 2012 at age 30, he was living bill to bill, while his friends had careers, kids, houses and savings.
Hall doesn't regret all those years dedicated to sport—he had amazing experiences and it was an incredible lesson in how to achieve one's goals—but once that anchor is gone, it can be difficult for athletes to find their bearings.
"If you're not prepared or supported any big transition point in life can be hugely disruptive."
Thankfully, he had a business degree from Mount Saint Vincent University under his belt, painstakingly earned part-time while training, racing and travelling. Driven by a lifelong interest in history, philosophy and the social sciences, as well as the fact that most of his favourite writers were journalists, he enrolled at Carleton.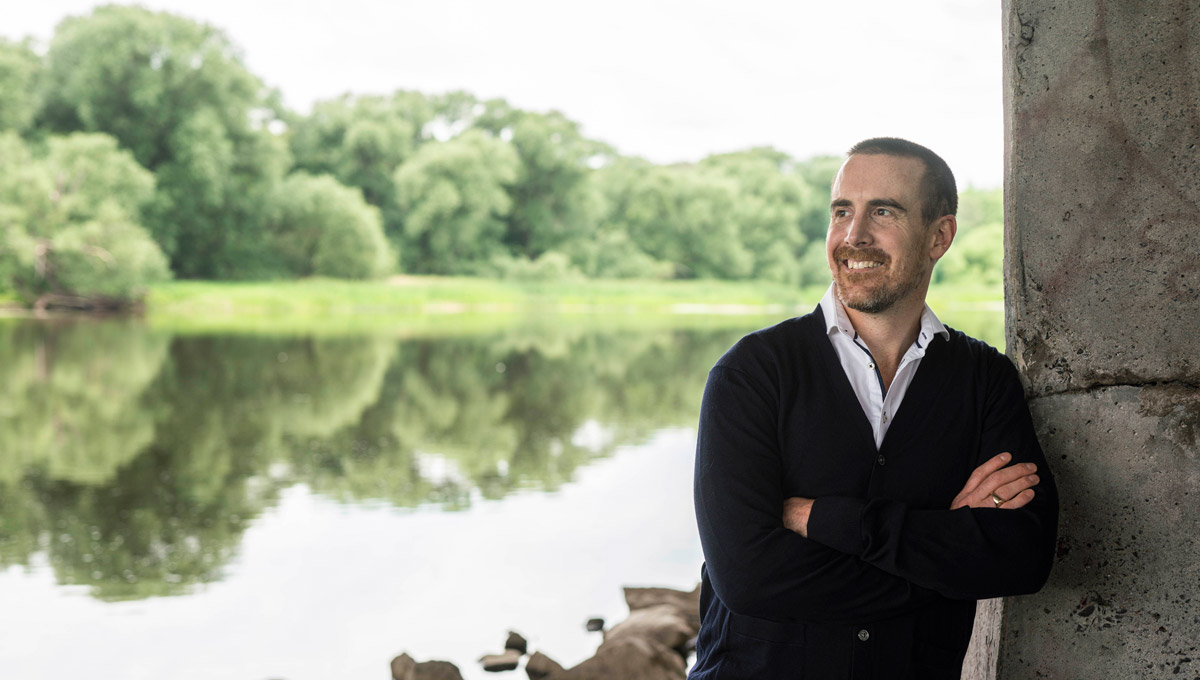 Marathon Planning Worth It for Olympian
Studying journalism helped give Hall the ability to write and communicate clearly—"the most valuable skill I've ever learned," he says.
The boot-camp course in his master's program instilled the fundamentals of the craft, including reporting and the importance of accuracy and ethics. Hall quickly realized that while he liked long-form writing and having the time to explore ideas deeply, he wasn't keen on the grind of chasing daily news.
During and after finishing at Carleton, he interned and worked at publications such as the Ottawa Citizen and Canadian Geographic, and then did some communications consulting and served as the interim executive director of AthletesCAN, an association of national team athletes.
The Game Plan job brought Hall back to the Olympics—and provided a scholarship for the MBA he's currently studying toward at Cornell and Queen's universities—and now he's happy to be focused on media again, albeit on the other side of the microphone.
The long days and endless to-do lists don't bother Hall. His training as a paddler helps, although this is more marathon than sprint. But he also looks to the women and men who'll be competing for Canada for motivation.
"Seeing our athletes and everything they're doing to cope with COVID," he says, "is inspiring."
Photo of Tokyo 2020 Olympic Games Monument of Olympic Rings: Dick Thomas Johnson, CC BY 2.0 https://creativecommons.org/licenses/by/2.0, via Wikimedia Commons