Carleton University's School of Journalism and Communication is stepping up to create paid summer work for senior journalism students whose summer jobs and internships were cancelled because of the COVID-19 crisis.
Seventeen journalism students will be able to gain valuable work experience as reporters and editors for three months through the Capital Current Summer 2020 Journalism Experience.
Capital Current is the program's flagship digital publication.
"We felt it was important to take whatever steps we could to help our senior students—many on the cusp of graduating amidst great uncertainty— gain the kind of valuable job experience they would otherwise have missed," said Prof. Susan Harada, interim director of Carleton's School of Journalism and Communication and head of its journalism program.
"We are so grateful to the university's leadership for helping us create summer work opportunities for journalism students—who, in turn, will provide critical reporting on the pandemic and other issues for communities in Ottawa and across Canada in the coming months through our expanded Capital Current publication," she said.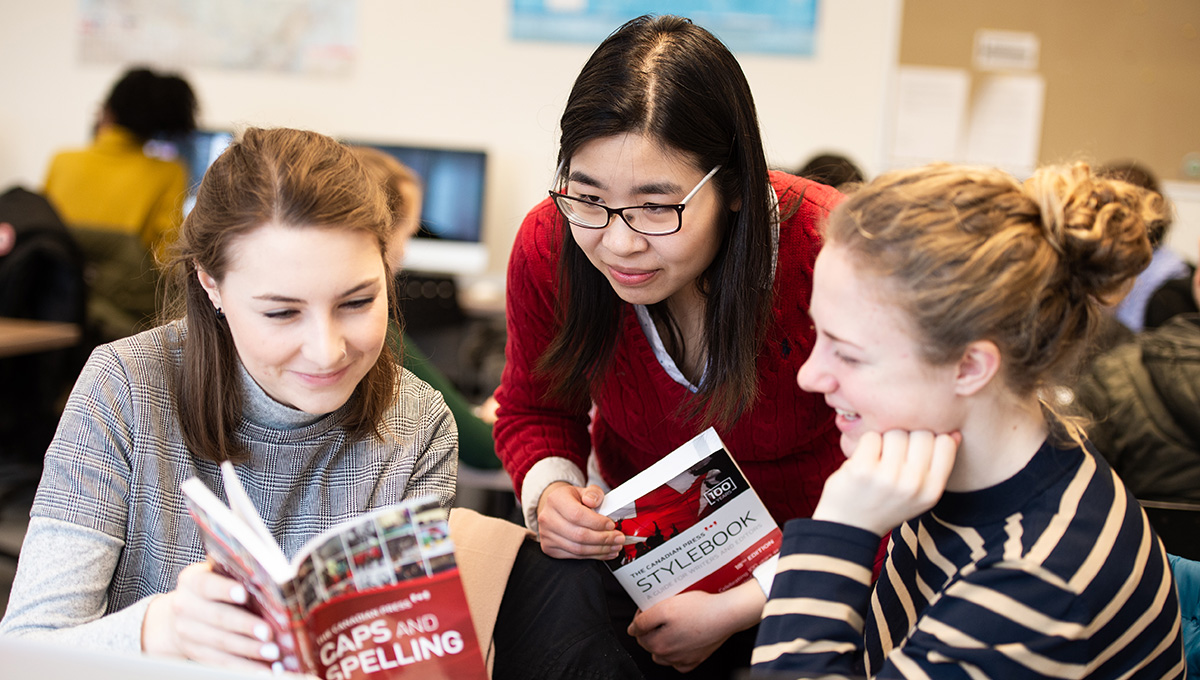 Digital Voice as Learning Tool
A pioneering local news and information website, Capital Current serves as a learning environment for senior students while delivering top-notch local coverage to Ottawa residents.
In the past, Capital Current has reduced its content dramatically in the spring and summer months, when digital, audio and video workshop courses are not in session. As a direct response to the COVID-19 crisis, however, senior Bachelor of Journalism and Master of Journalism students will be employed part-time in June, July and August to produce stories documenting the country's efforts to combat the novel coronavirus and cover other news as it unfolds.
Also, Capital Current will expand its traditional Ottawa-area focus in recognition that students may be sheltering in towns and cities across the country.
Ten positions will be filled through a job competition; seven other spots have been filled with funds diverted from a cancelled program earmarked for graduate students.
"What working at Capital Current over the summer means for myself and my cohort is that we have something to look forward to during a difficult time," said Kate Schellenberg, a first-year master's student who plans to join the work experience program.
"With many of our apprenticeships being cancelled, this will give us the chance to test our skills over the summer and get the experience we would have otherwise missed," she said.
"We are looking forward to working for Carleton, which listened to us when we expressed our hope to do journalism over the summer."
The project has three broad objectives:
To provide students with a safe and meaningful summer experience as reporters and editors at Capital Current with guidance and mentorship from journalism professionals and faculty;
To extend our students' journalistic boundaries by encouraging them to innovate, particularly with new social media models and forms of remote reporting that news outlets everywhere are employing during the pandemic;
To continue serving our community via the news niche developed over the past two years by Capital Current. In particular, by providing compelling, comprehensive and useful information to those grappling with the current crisis.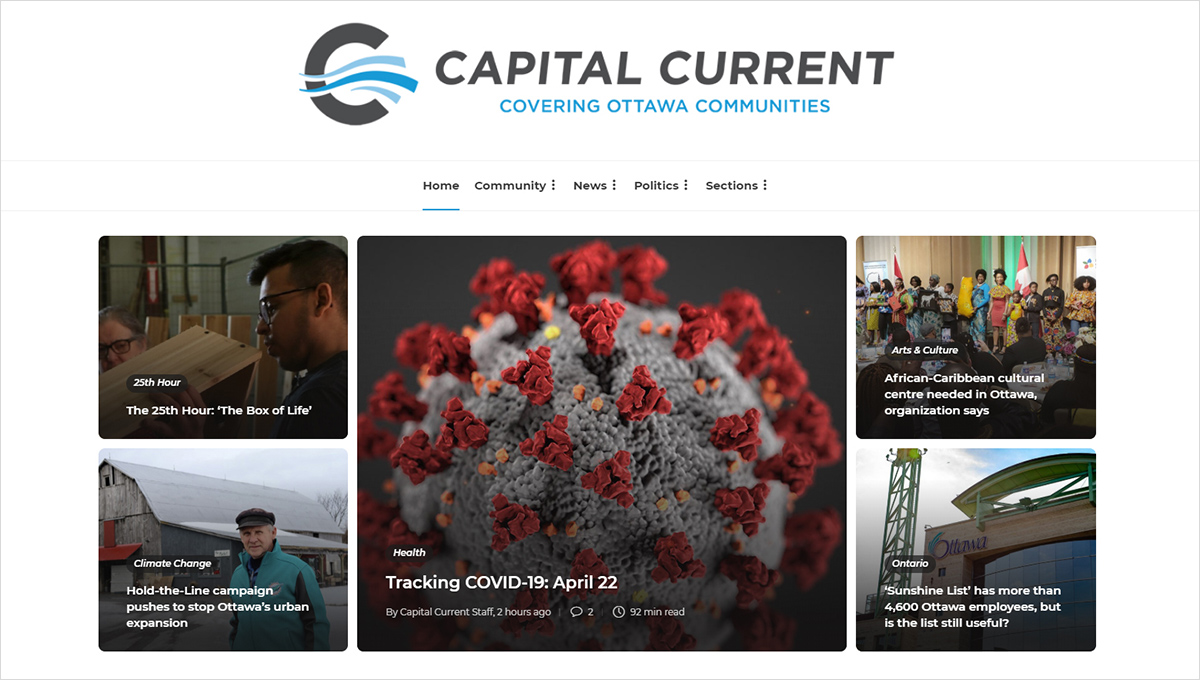 Support from Faculties and Provost
The journalism program is using some of its own resources to fund the project, but has also received generous support from the Faculty of Graduate and Postdoctoral Affairs, the Office of the Provost and Vice-President (Academic) and the Faculty of Public Affairs.
"We are so proud of Carleton's journalism program for devising this extraordinary work experience opportunity for our students and are pleased to help make it happen," said André Plourde, dean of Carleton's Faculty of Public Affairs.
"The school's plan to creatively adapt its Capital Current publication during this challenging time in the life of our country will help serve the information needs of communities in Ottawa and beyond while giving senior journalism students a chance to polish and showcase their skills for future employers."
Unless public health policies change over the summer months, students will complete their work while abiding by all physical distancing directives. They will be required to gather information and conduct interviews via phone, email, video or other electronic means.
Student reporters will be working with a professional editor in assigning and publishing stories and other content. Faculty from the School of Journalism and Communication will provide publisher oversight of Capital Current's virtual newsroom during the summer.