It's often said that first impressions matter. Unless you happen to live close to Carleton University, the first impression for many people is our website.
Carleton.ca is a critical tool for recruiting top students, faculty and staff members. It plays a central role in enhancing the university's reputation and developing community partnerships of all kinds.
After four years, the home page has been given a fresh new look for more than 100,000 visitors each month.
The community is invited to preview the new design now at Carleton.ca/2019.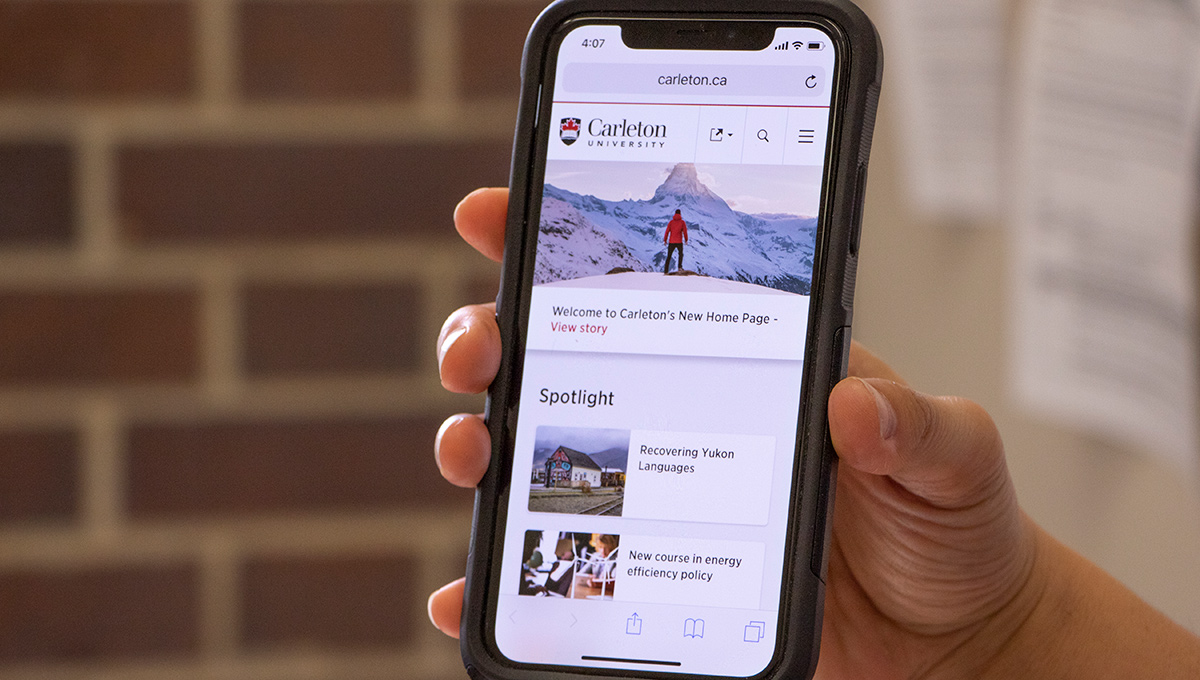 Community Invited to Preview the New Home Page
The Department of University Communications and the Web Services team in Information Technology Services collaborated to develop an engaging online home for Carleton – one that incorporated research into user behaviour, best practices and web trends.
Key goals of the website redesign include increasing visitors and boosting their experience as they explore Carleton's amazing people, superb teaching and innovative research.
The new home page continues to be fast, reliable, mobile friendly and complies with the Accessibility for Ontarians with Disabilities Act.
The redesign provides easier navigation to key information and plenty of space for photos, videos and new storytelling content.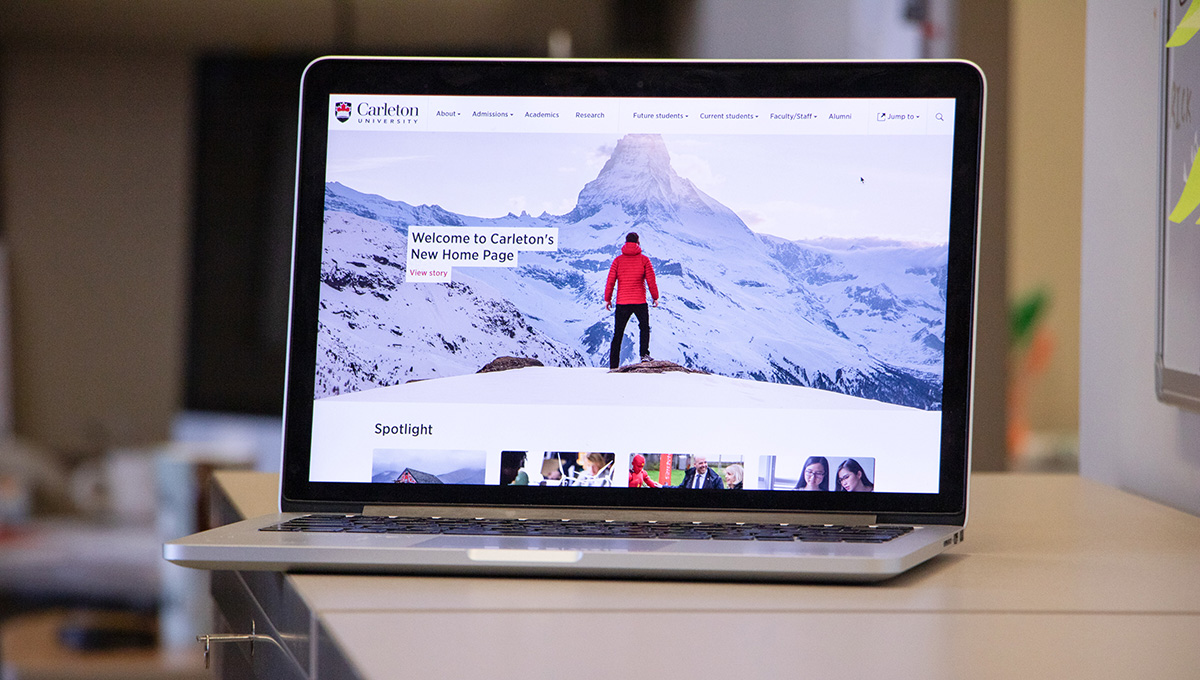 Focusing on Flexibility and Ease of Use
One of the first things you'll notice is that it is brighter. The large search bar is smaller and has been moved from the centre of the page to the top right, providing more flexibility for images.
Important links to cuLearn, Carleton Central, the MyCarleton portal, and the Library have been relocated to a new dropdown menu with easy-to-use shortcuts.
Home page content will also be easier to view with the removal of tabs, so no clicking required.
The university has added other features, including a video section, curated events to showcase what's happening at Carleton and social media integration.
The result is a compelling home page that will serve Carleton well in the next few years following an official mid-June debut.