Sarah McKinnon had never been further east than the border of Saskatchewan when she visited Carleton's Spring Open House in 2014. From a family farm in Carseland, Alta., she flew in to discover that the Sprott School of Business and the Bachelor of International Business (BIB) program were right where she wanted to be.
"I wanted a chance to see more of Canada," said the chancellor's scholarship recipient. "And I'd always wanted to learn a second language."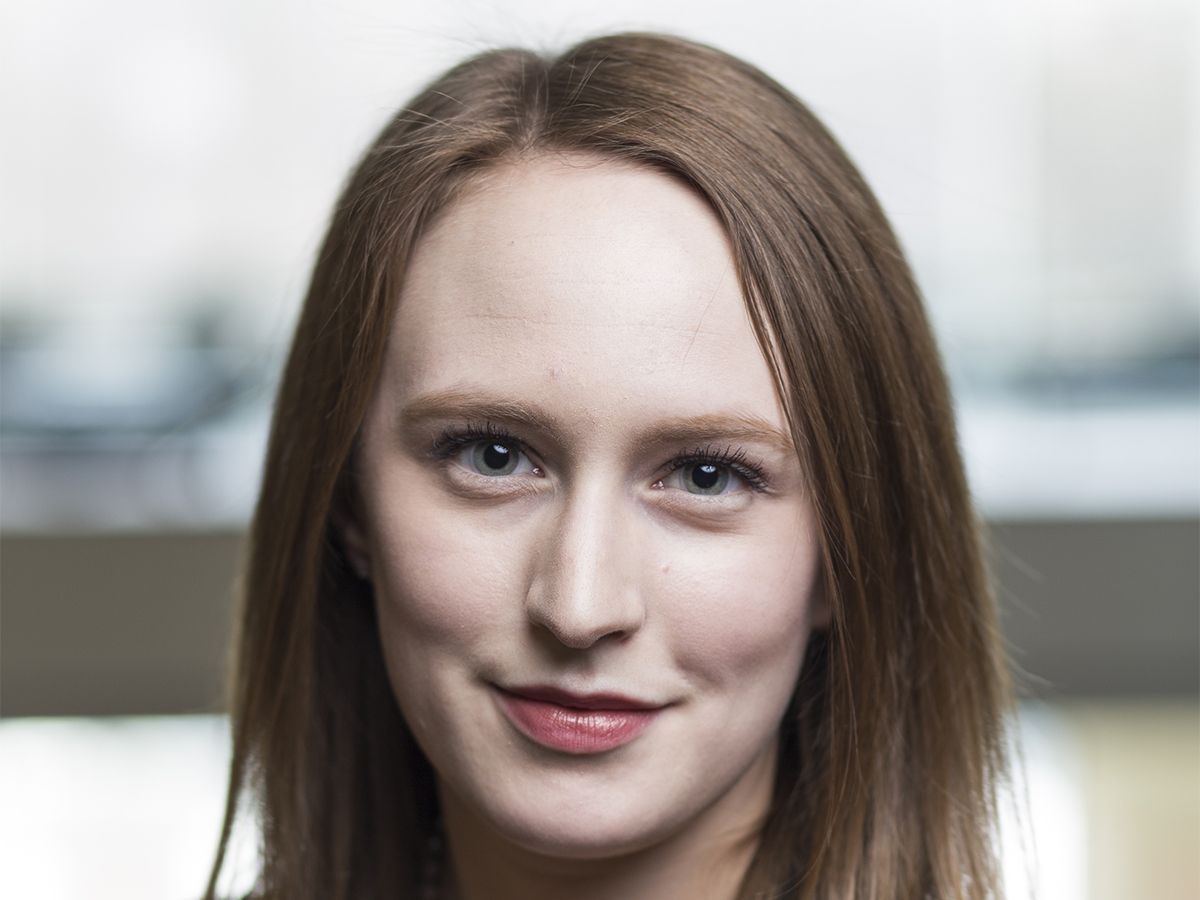 Bachelor of International Busines with International Opportunities
Studying Spanish allowed her to spend her third year at Madrid's Colegio Universitario de Estudios Financieros, and this spring she receives her BIB Honours with a concentration in Global Financial Management and Systems and a minor in Spanish. After graduation, she will join Kanata mergers and acquisitions firm Sampford Advisors as a financial analyst.
"Sprott has a really nice small-town feel to it," she said. "That was unexpected going into business school, and it made for an even better experience."
From the outset, McKinnon became an integral part of Sprott. In first year, she became an equity analyst for the Sprott Student Investment Fund, the portfolio of real market securities managed by students that reached a value of $1 million this year.
Last March, McKinnon, alongside Cason Bravener, Chiara Palumbo and Parker Olineck, won the Van Berkom JMSB Small-Cap Stock Valuation Case competition. During her studies, she was also vice-president of events with the Sprott Finance Students' Association and finance director for the Sprott International Business Association.
Coming Full Circle
In her final year, McKinnon came full circle as a Sprott student ambassador at the annual Spring Open House and shared her experience with incoming students.
"That was a really cool opportunity, because that was my initial introduction to Sprott," she said. "Four years later, being on the other side of it and presenting for potential undergrads was a nice capstone to the program."
Tuesday, June 12, 2018 in Convocation, Sprott School of Business
Share: Twitter, Facebook