Carleton University's School of Journalism and Communication—the oldest in Canada—is renowned for offering ongoing hands-on experiences to students, both inside and outside of the classroom setting.
To celebrate the school's establishment and 75th anniversary, Allan Thompson, the head of the journalism program, organized a two-day virtual conference Journalism in the Time of Crisis, taking place Oct. 22 and 23.
To further provide a platform for student involvement, Thompson created a multimedia team of 14 senior students from the Bachelor of Journalism and the master's program to cover the event from gavel to gavel.
"These journalism students are gaining some invaluable, real-world journalism experience as reporters covering this event," says Thompson.
The conference is structured into 17 panels featuring 64 panellists and four keynote speakers, including Chief Public Health Officer of Canada Theresa Tam.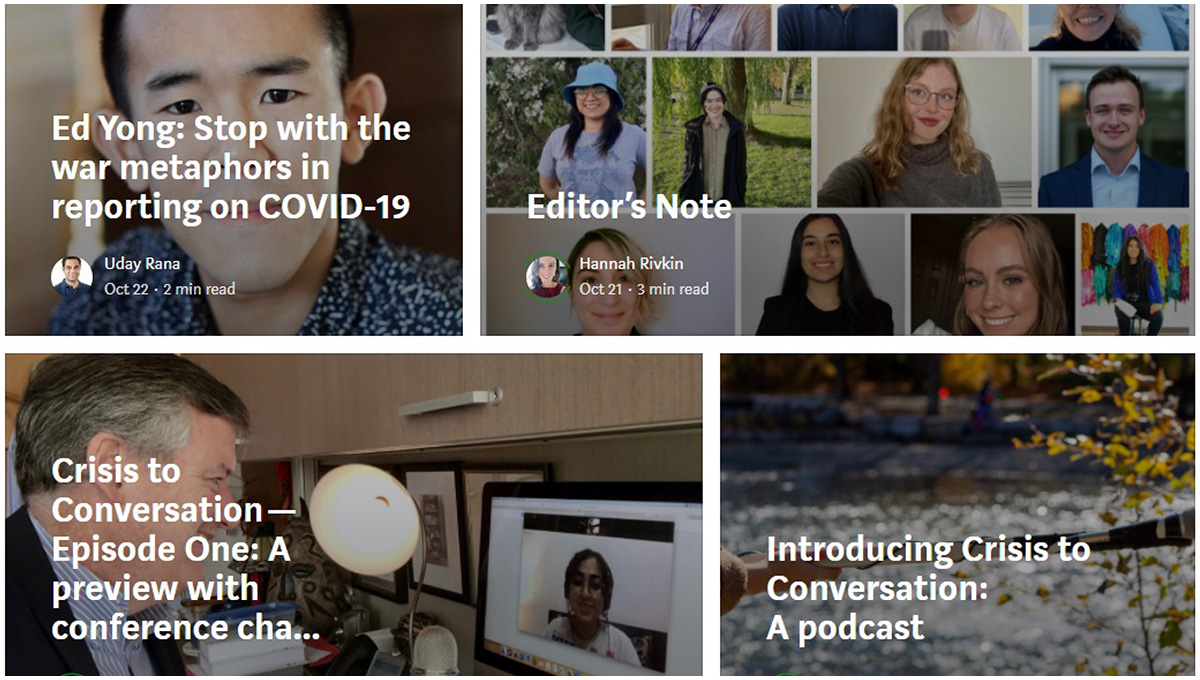 Carleton master's of journalism student, Hannah Rivkin, is the newsroom team lead for the two-day conference. She divided the team of 13 students into smaller groups and assigned each group four panels to cover.
"Conferences go by so fast," says Rivkin. "The hope for the newsroom is that people can read and hear some content that will remind them of what was talked about."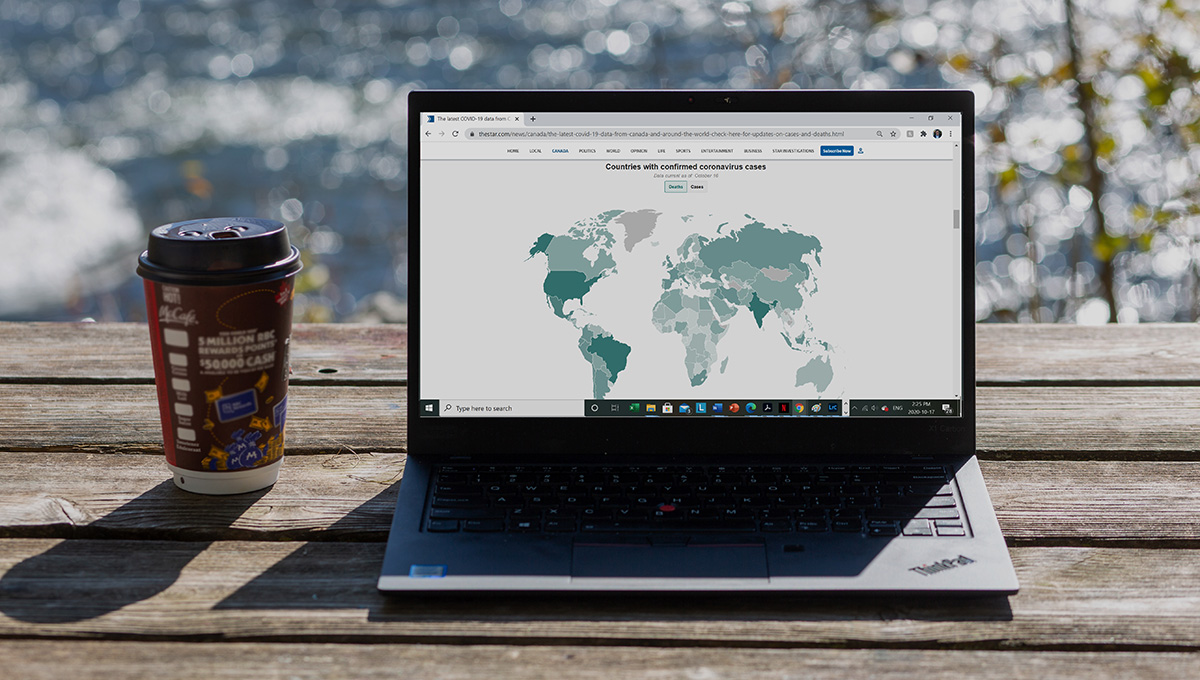 Diverse Team to Cover Timely Topics
A diverse group of journalists will be addressing topics at the forefront of the news, including internet conspiracy theories, fake news, mental health, the future of the industry and more.
"We're trying to make sure that our team is ready to digest those issues beforehand," adds Rivkin.
The dedicated multimedia news team will work as a virtual newsroom to cover every keynote and panel discussion with posts on social media, live tweeting, written articles and a dedicated podcast, explains Thompson. The main news site for the event will be hosted on Medium.com.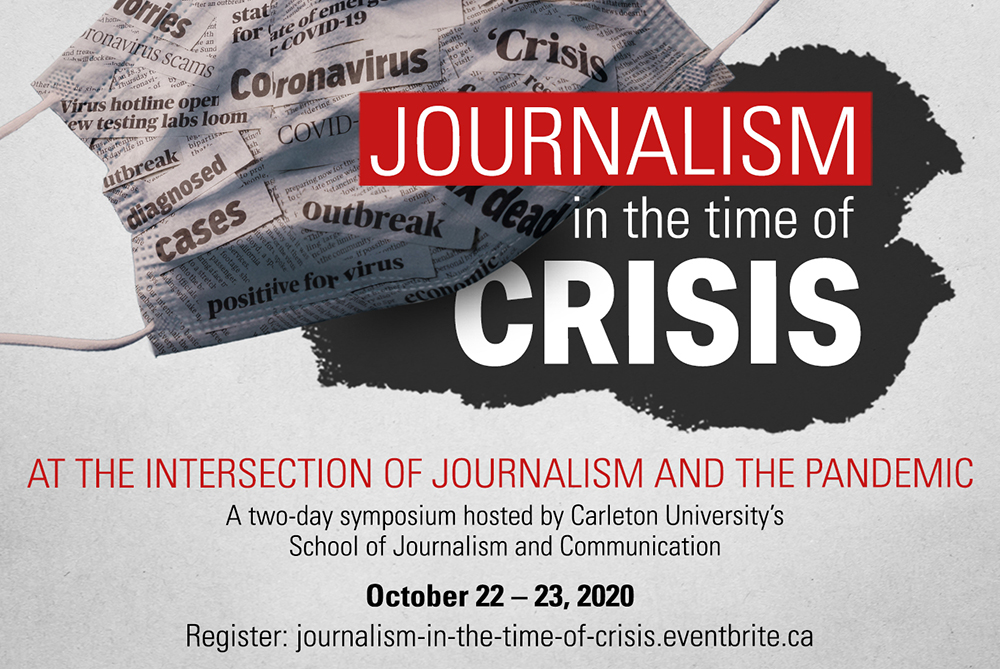 John MacGillis, a fourth-year student and visual lead on the team, says it has been particularly challenging to gather visual content to promote the conference during the pandemic.
"My job is essentially to visualize what the panel looks like, which is an interesting challenge being that it doesn't actually look like anything because it's online. We are given so much creative license to try things out so, we've really been flexing our creative muscles," says MacGillis. "I really think that it is impressive to see how quickly everyone's able to throw together this much content."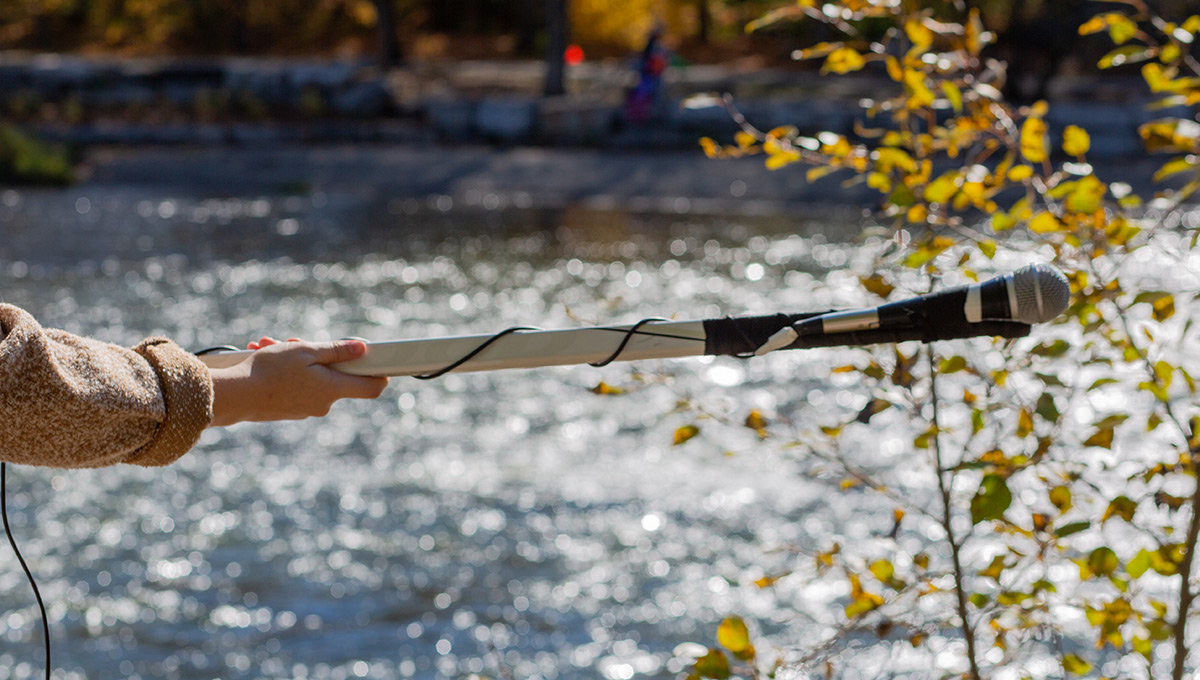 Students Exploring the Intersection of Journalism and COVID-19
The 14 students have also been involved in creating a social media presence for the conference in advance of the event through posts on Twitter, Instagram and Facebook accounts.
Yasmine Ghania took the lead on the event's social media presence and media guide to amplify the conference and panellists.
"It is very much a student-run newsroom," she says.
"We're taking the things that we're learning in J-school and applying them on the spot. We're also quick on our feet and adapting as things happen—panellists being added last minute, others opting out, we just have to roll with it."
The conference will explore the intersection of journalism and the COVID-19 crisis to assess both the short and long-term impacts in the industry.
More than 500 people have registered for Journalism in the Time of Crisis on Oct. 22 and 23.