To kick off Carleton University's Second Annual Inclusion Week, Michael Charles, Assistant Vice-President and University Advisor at Equity and Inclusive Communities spoke with Navdeep Bains, Canada's Minister of Innovation, Science and Industry. Together, they explored topics of equity, diversity and inclusion (EDI) and how educational and government institutions can work together to spark transformational change.
"So much has happened in the last year," Charles began, noting that Ottawa is in the midst of a second wave of COVID-19, following a summer of global racial reckoning.
These issues intersect as marginalized and racialized groups have been disproportionately impacted by the pandemic.
Bains says the government's understanding of the role of EDI and anti-racism has been influenced by these changing economic and social circumstances.
"There's a clear understanding that we need to do better," he shares.
"We as a government have taken proactive measures to deal with issues around EDI through our programming."
Bains highlighted the Women Entrepreneurship Strategy and the Black Entrepreneurship Program as examples of steps the government has taken to address opportunity gaps, but says more work needs to be done. It's important for the private sector to take a leadership role on this issue as well.
"There needs to be an understanding that EDI is not only the right thing to do, but it makes society better," says Bains. "EDI gives better outcomes, drives innovation, productivity and better returns." Expanding on that point, he says this work shouldn't be simply transactional, but actively working towards making EDI a part of the overall culture in Canada.
As extensions of the broader community, Bains says that universities have a critical role to play in support EDI initiatives. He commended Carleton for the ongoing work on this front, including our Strategic Integrated Plan and Equity Diversity and Inclusion Action Plan.
"EDI should not be something that we think about after the fact, but it should be a part of our DNA and how we interact with one another," says Bains.
"I'm excited about the roles that universities can play, and particularly Carleton, to really highlight the importance of EDI."
Charles and Bains discussed how Carleton can get involved and expand on the government's emphasis and directions around EDI when it comes to educational design and research funding. They also spoke about the importance of collecting disaggregated data to measure the effectiveness of measures.
Bains acknowledged that there is a lack of diversity in the research community and shared that the federal government has taken steps to address that issues.
"It's about building momentum," says Bains. "If you want good outcomes for businesses, you need to promote EDI. The same applies to research and thought leadership."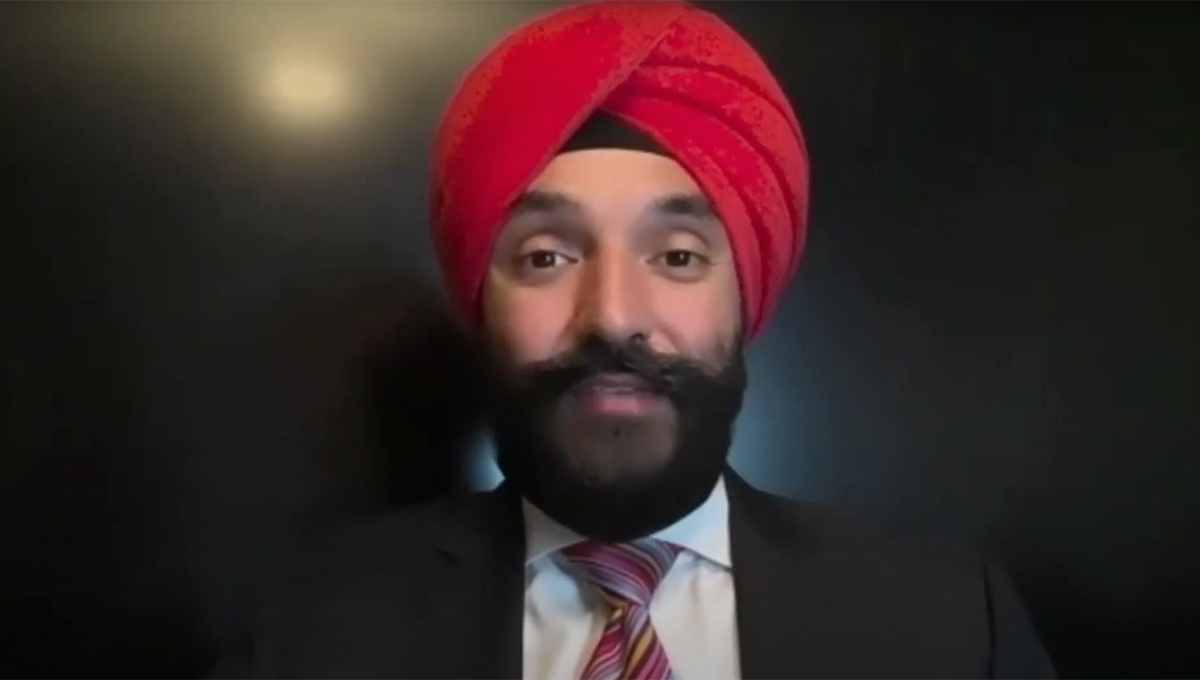 Bains says that it's important that the federal government shows leadership on this issue. Canada's new anti-racism strategy seeks to empower communities and institutions to take meaningful action by giving them the tools needed, spreading awareness and increasing education.
"It's about changing attitudes and making sure that we have an impact on people's behaviour," he says.
Despite the work that lies ahead, Bains remains optimistic about the opportunity to create change in Canada and encouraged young people to remain hopeful.
"My message to young people is that you're not the only one," says Bains.
"People have always gone through struggle, but you are in a unique position to have impact and we're here to support you."
Carleton's Second Annual Inclusion Week is running from Oct. 19- Oct. 23. Visit the website for a full list of scheduled events.
Monday, October 19, 2020 in Equity Services, Events
Share: Twitter, Facebook