By Liam McPherson
Photos by Chris Roussakis
Carleton University is offering a new Indigenous Studies program this fall, a comprehensive look at Indigenous ways of knowing, culture and relations with settlers that is unique in eastern Canada and meant to appeal to students from all walks of life.
The new major, run by the School of Indigenous and Canadian Studies, is part of a growing number of programs and services at Carleton, a hub of learning that seeks to attract ever-increasing numbers of Indigenous students, staff and faculty to campus with creative academic offerings and a welcoming environment.
The program is offered as a Bachelor of Arts, combined honours, and many of the classes will be taught by Indigenous instructors.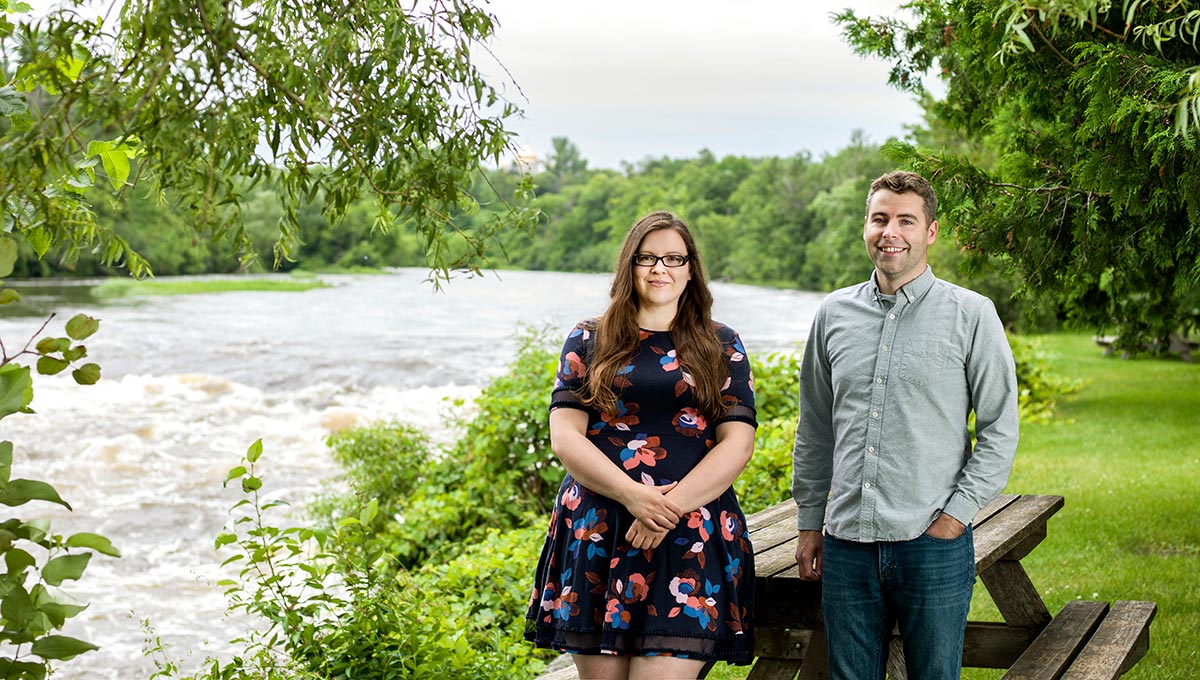 The Growth of Indigenous Studies
at Carleton
Peter Thompson, director at the School of Indigenous and Canadian Studies, says that making Indigenous Studies a major is the result of extensive discussions over the last four years.
"Indigenous Studies has been offered as a minor at Carleton for a long time," said Thompson.
"We wanted to offer something more substantial, not just to Indigenous students, but to others interested in learning more about Indigenous culture."
In 2013, Carleton's Aboriginal Education Council, which oversees Indigenous issues and makes recommendations to the university president, discussed offering Indigenous Studies as a BA. That eventually paved the way for the final program of courses in four thematic areas – Indigenous peoplehood studies, Indigenous ways of knowing and epistemologies, history of Indigenous-settler relations and colonization, and Indigenous recovery, vitalization, reclamation and decolonization.
Jennifer Adese, the program's co-ordinator and an associate professor, says the thematic format allows students to get different things out of different areas.
"The areas of Indigenous peoplehood studies, and Indigenous ways of knowing centre on the diversity of Indigenous peoples, histories and contemporary experiences. The other two areas are more focused on Indigenous-settler relations, which is something that is more commonly focused on in popular discourse; things like reconciliation and decolonization."
The program, which can hold a capacity of 40 students, is expected to have about 10 in its inaugural year. The logistics of getting a new major up and running aren't always easy, especially in a small unit.
"Sometimes it's difficult during times when someone may go on sabbatical or has to go on leave," says Thompson.
"So it can be hard to maintain momentum when we're such a small unit."
Despite the challenges, Adese and Thompson are pleased with the support they've received from the university to develop Indigenous Studies.
"I've been at Carleton for the past five years," says Adese. "Even in five years it's grown quite a bit. When I started, I was the only Indigenous woman in a tenure track position; now we have six Indigenous women as faculty members. There are a lot of possibilities for us going forward."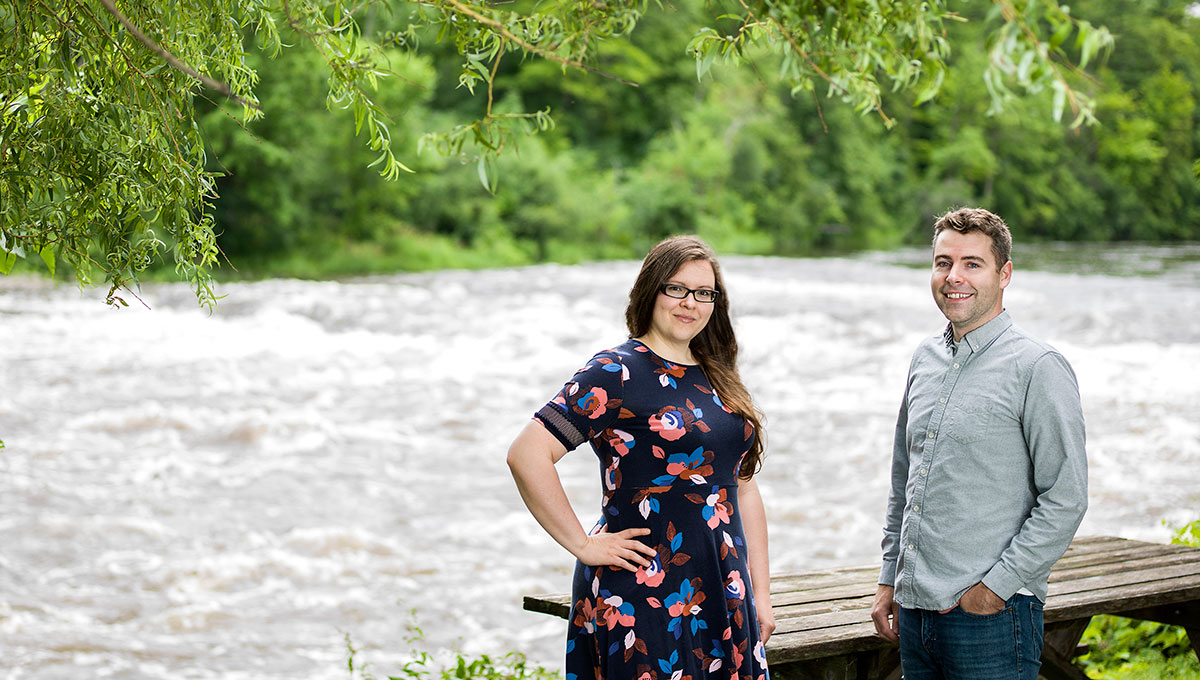 Designed with Students in Mind
Irvin Hill, Aboriginal cultural liaison officer at Carleton's Centre for Aboriginal Culture and Education, is pleased with how Indigenous education at Carleton is moving forward.
"We've been steadily moving forward. As we've moved forward, we've really built a core at Carleton for Indigenous activities and education. That's taken many years."
Hill praises the design of the Indigenous Studies program as something tangible for all students and sees its continued growth as a real benefit for Carleton students.
"Indigenous students who are taking the program can know that the courses were designed by Indigenous people and that many of the courses are taught by Indigenous people who can relate to the issues at hand. It's not just something out of a book. It's so beneficial."
Carleton has revamped its history courses to reflect the Indigenous experience. It also offered students an opportunity this year to build a birchbark canoe with master builder Daniel "Pinock" Smith from Kitigan Zibi Anishinabeg.
In collaboration with the university's Centre for Aboriginal Culture and Education (CACE), the Carleton University Art Gallery (CUAG) hosted weekly gatherings where students were introduced to customary Anishinaabe tools, materials and methods in canoe making.
Thursday, July 13, 2017 in Indigenous, New/Unique Programs, Student Experience
Share: Twitter, Facebook