Think about Ottawa's music scene in the 1980s. Pink Floyd, Queen and The Rolling Stones were at the top of the billboards. Men Without Hats was just about to write Safety Dance. In Ottawa, Barrymore's was the place to be on a Friday night, rocking to legends like Tina Turner and U2 before they were big.
"It was very much a classic rock town. It still is," says Mark Monahan.
It was in 1984, when most of his Carleton University classmates were planning to graduate, that Monahan left school and went on to found what would become one of the biggest music festivals in North America, Bluesfest, which is celebrating 25 years.
And this year, he's also part of Carleton's Class of 2019.
"The impetus was my daughters growing up," he says. "I thought I had to show them an example of having finished and completed something."
Monahan had just graduated from Ridgemont High School in Ottawa's Alta Vista neighbourhood when he decided to pursue mass communications at Carleton.
"I found that the study of media and what role it plays in society quite interesting."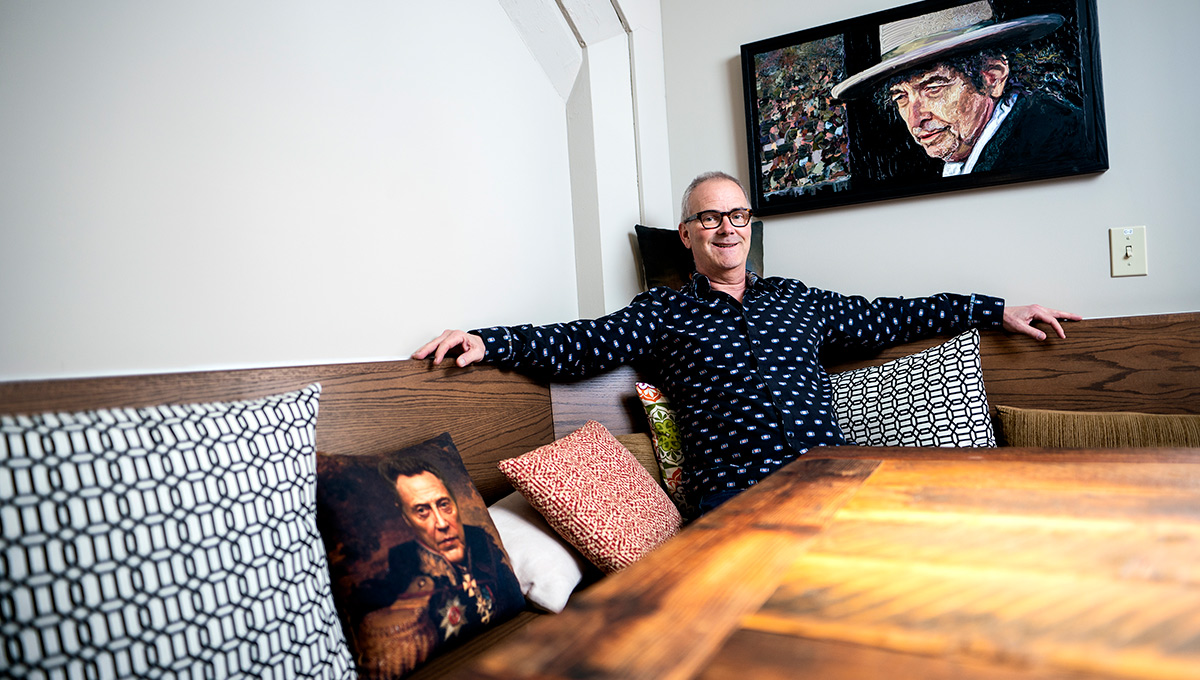 Temporarily Putting School on the Back Burner
Monahan fondly remembers exploring business, English and history. But music and performance outside of academia are what pushed Monahan to become president of the Sock 'n' Buskin Theatre Company in 1982.
It was in his final year of his studies that Monahan started dreaming a little bigger.
"I started a company that sort of came about because of the theatre company, called Eddie May Murder Mysteries. It was a murder mystery business that I started with a master's student at Carleton."
From then on, Monahan's interest in business grew. Soon, he was feeling the urge to expand in that direction.
"I think what happened is, I became more and more interested in pursuing business and less interested in studying, which is probably normal at that age," he says.
When Monahan discovered he didn't have enough credits to graduate in his final year, he made the tough call to start a new adventure.
"I guess at the point, I was so eager to get out and start my career that I said: 'You know what, I'm going to go out because I don't want to lose this opportunity and I'll finish it later,'" he says.
Although Monahan didn't feel that the path of a professional musician was right for him, his interest in both music and business pulled him into the nightclub scene. Monahan says that his success in the nightclub business was fuelled by some of the things he learned at Carleton.
"I felt I had a sense of how to get things done, how to execute things and good problem-solving abilities. And so, I thought, if I could make a career that would be involved in the arts but maybe not as an artist, that would probably be interesting and maybe more stable financially."
First, he started a music club on Elgin Street called The Penguin, and at the time in the late '80s, it was one of the biggest music clubs in the city.
"Through my involvement in booking the music clubs five nights a week, I actually developed the notion about the music festival. I sort of figured that it might be easier to do a music festival than book 250 nights at a nightclub."
Bluesfest was born in 1994, with acts from Buckwheat Zydeco to Randy Bachman. Later, Foo Fighters, Lady Gaga, Red Hot Chili Peppers and The Tragically Hip would rock the same stage. And although Monahan would continue to think about returning to Carleton over the years, the real urge to finish his degree came almost 40 years later, spurred by his four daughters.
"My second daughter has just completed third year at Carleton in global studies. When she started at Carleton I thought, I really should finish my degree before any of my daughters get their degree, so that I can lead by example."
The two courses Monahan needed to complete Carleton's Bachelor of Communication and Media Studies were on qualitative and quantitative research.
"It was very applicable to what I do for a living. I was sort of looking at the things that were being taught from the lens that I come from. We do a lot of research here at the Bluesfest on our customers and we're always trying to come up with things like: What do we need to know and what can we find out? So, both of the courses were actually very helpful in understanding a different approach to doing research," he says.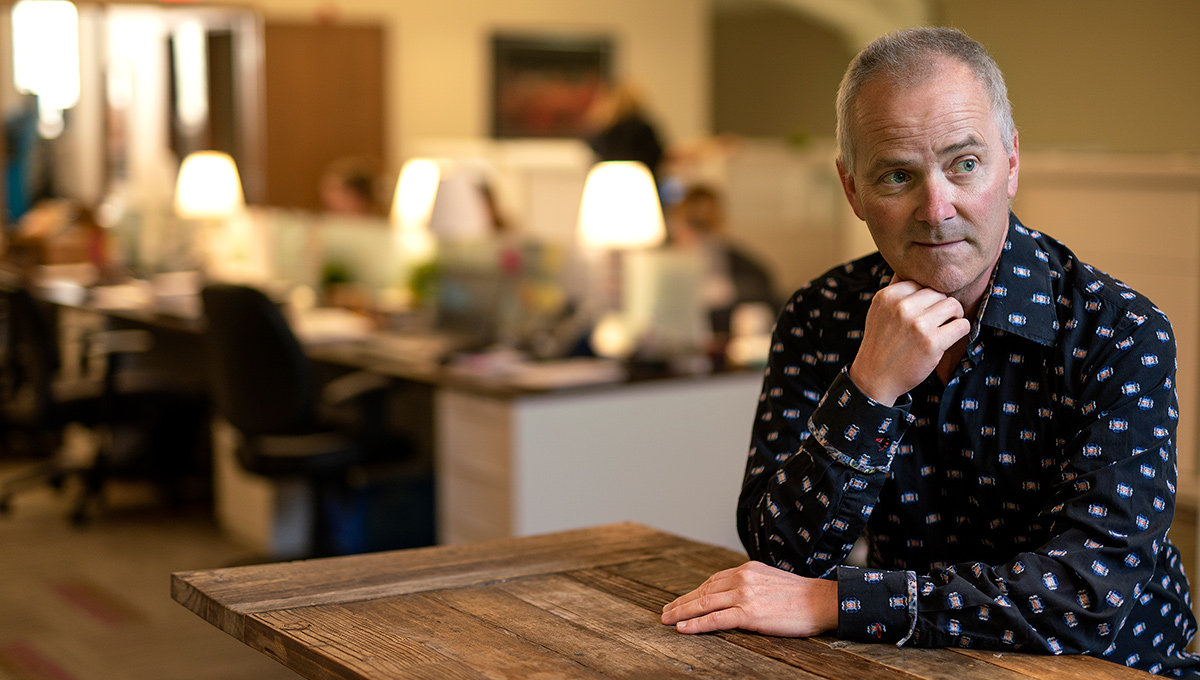 Bluesfest Founder Finds Renewed Appreciation for Academia
While getting used to writing assignments again was challenging for him, Monahan found that the faculty, students and resources were overwhelmingly helpful.
"The tools that are available amazed me. All of the online tools, to the library, and the databases you can access, all were manual when I was going . . . I found that they were more readily available and it's phenomenal how much access you have to so many different academic journals and books," he says.
Monahan's Carleton experience in 2019 may not have had the same city background of classic rock and nightclubs, but this time around, he had more blues under his belt.
"I would encourage anyone who has not completed degree to go back and figure out what they need to do," he says.
Not only does Monahan say he's learned more about his field, but thanks to the courses he took, Bluesfest itself will benefit from a new perspective.
"We already started to change some of the research that we're gathering and analyzing it differently. Certainly, I think my approach to the team here has been different in the way that some of the tools and some of the things I've read, have been very helpful in shaping how I approach and lead the team in a more professional manner."
Tuesday, June 4, 2019 in Convocation, Faculty of Public Affairs
Share: Twitter, Facebook