By Lesley Barry
Photos by Edward Ferdinand
The applause lasted a full five minutes. Kellylee Evans, Juno Award winner and artist-in-residence for Carleton University's Music Department, had stepped back from the mike and the last exuberant, sweet notes of her performance were replaced by whoops and cheers from the audience.
When a Music Department celebrates its 50th anniversary, a blow out gala concert is probably inevitable. The line-up on a November evening at Kailash Mital Theatre featured a mix of current students, graduates, faculty members and guest artists.
"It was an unforgettable evening ," remembers James Wright, professor and supervisor of performance studies, "with outstanding performances of all kinds of jazz, fusion and funk—a real smorgasbord of what's happening in the jazz side of our program."
The concert closed a week's worth of anniversary celebrations that included a competition, CD launch, choir recital and scholarly symposium—events that reflected the department's range and its history of innovation, openness and diversity.
"We teach courses in music and culture to hundreds of students enrolled in Bachelor of Arts programs across the university," says Department Chair Paul Théberge, "including courses in classical, jazz, popular and world music."
The Bachelor of Music and Master's of Music and Culture programs are mid-sized, with a total student population of about 200.
"We know all of our students," says John Higney, long-time instructor and performance logistics co-ordinator. "We know their names and where they're at in their development, and that contributes to the strong sense of community you find here."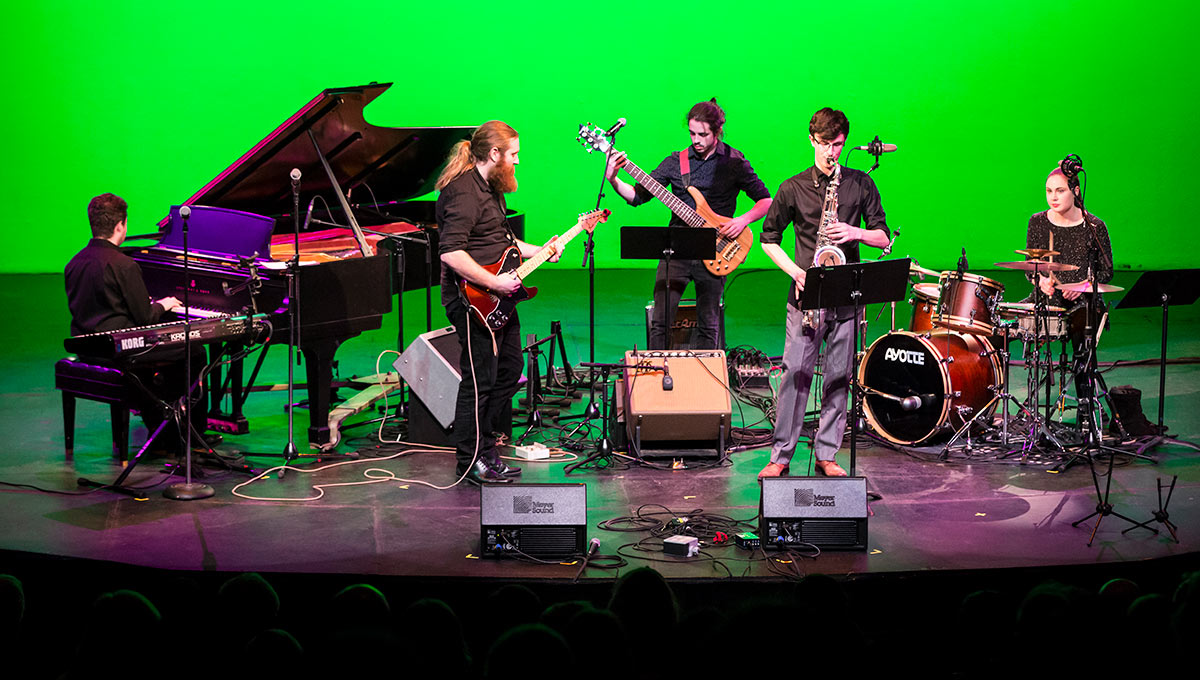 Carleton's Music Department
Takes a Different Approach
While most music schools teach classical or jazz or both and little else, Carleton has always taken a different approach.
"A student can work with essentially any instrument for their undergraduate degree in music," says Higney, "as long as we can engage high-quality professional instruction for that instrument."
This means that regular Friday afternoon recitals can serve up an eclectic mix, with a classical pianist followed by a bagpiper, Middle Eastern instrumentalist or musical theatre performer.
"It's exciting that we offer performance streams that you can't find anywhere else in Canada, like Celtic instrument studies and carillon and world music," Wright reports. "But the magic is that all these students come together in one place, and the impact of this is huge. It expands their musicianship and their understanding of what music-making is. Whatever they go on to do, whether teaching, performing or working in arts administration, it shapes their appreciation of the world, and of music and culture in particular."
"We've had this model in place for a long time," he adds.
"And now other schools are trying to catch up and figure out how to be as contemporary and relevant to 21st-century music culture as we are."
The department blazed a trail with its singer-songwriter performance stream, fostered by legendary Canadian folk singer Ian Tamblyn while he was artist-in-residence.
The singer-songwriter students have an opportunity to participate in MusikOttawa, an annual competition adjudicated by concert promoters and recording industry reps. This year's winner was  Leigha Robinson, who left Nashville—known stateside as "Music City"—to study at Carleton.
Robinson can be heard on the anniversary CD The Carleton Collective, released by the department's recording label Carleton Sound. Tamblyn curated the collection of tracks from 18 artists who have been through the singer-songwriter stream, many of whom he mentored in his song writing course. Listen here.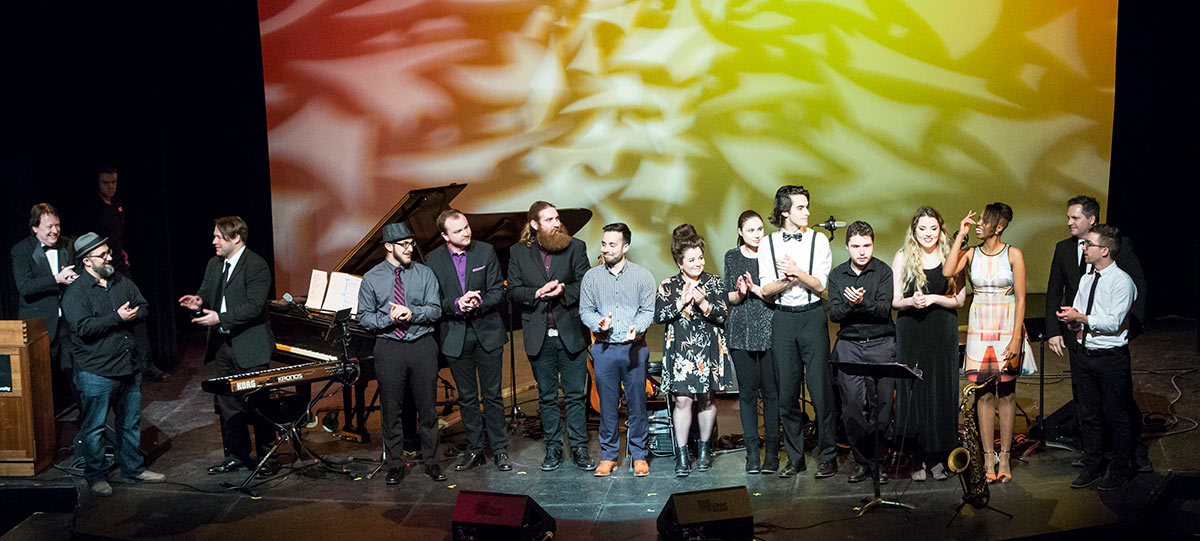 More than Performance
The music program is about more than performance, however. A wide range of courses, like those about the music industry, music and gender, and computer music, give students an awareness of the role of music in society. Musicology shared the anniversary spotlight in a two-day symposium honouring the work of John Shepherd. Shepherd was one of the music program's first graduates and eventually became Carleton's first vice-provost and associate vice-president (Academic); in between he became an international leader in the field of popular music studies and co-authored standard reference texts.
"John had the final word at the symposium," says Théberge. "He talked about coming back to teach here in the early days of the music program and of how there was an openness that allowed him to do things that he couldn't have done elsewhere. His comments tied it all together: openness has defined our 50-year trajectory and helped us grow and evolve in a special way."
The future looks bright for the department. A new research chair for music in Canada is in the works, endowed by Elaine Keillor. A professor emeritus and distinguished research professor, Keillor was named to the Order of Canada for her pioneering work teaching Indigenous music at Carleton.
A major game-changer is Carleton's recent announcement that it will begin negotiations to purchase Dominion-Chalmers United Church, a popular 1,000-seat venue in downtown Ottawa that serves as a concert hall and offers spaces for teaching and community outreach, as well as the possibility of building a recording studio.
"The purchase, if it goes through as we hope it will, will really open up exciting new directions for us," says Théberge.
"Fifty is a wonderful milestone, but the department still feels young. We've inherited a legacy of openness, so that doesn't come to us as a weight; together with the possibilities offered by Dominion-Chalmers, it feels like a new day."